Magical Lake Bled in Winter
(courtesy of Camping Bled)
Lake Bled 1 Lake Bled 2 Lake Bled 3
Lake Bled 4 Lake Bled 5 Lake Bled 6
Lake Bled 7 Lake Bled 8



Stunning Lake Bled

Lake Bled 1 Lake Bled 2 Lake Bled 3
Lake Bled 4 Lake Bled 5




Jennifer's Wedding Bliss on Lake Bled

Lake Bled 1 Lake Bled 2 Lake Bled 3
Lake Bled 4 Lake Bled 5 Lake Bled 6
Lake Bled 7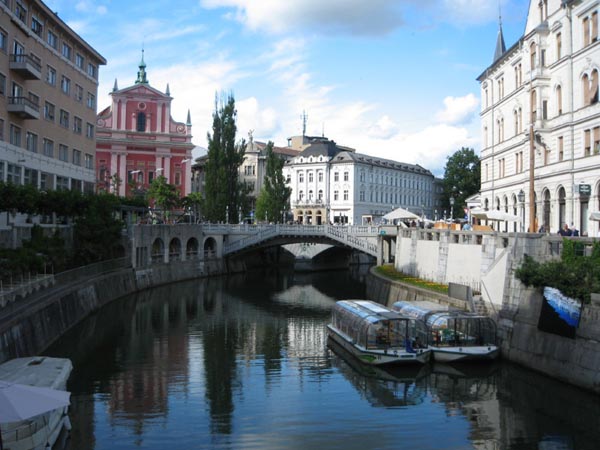 Cosmopolitan Capital Ljubljana

Ljubljana 1 Ljubljana 2 Ljubljana 3 Ljubljana 4 Ljubljana 5 Ljubljana 6




Chaitanya's Trip to Slovenia 2010

Lake Bled Bohinj 1 Bohinj 2 Bohinj 3 Bohinj 4
Slovene Coast 1 Slovene Coast 2 Slovene Coast 3 Slovene Coast 4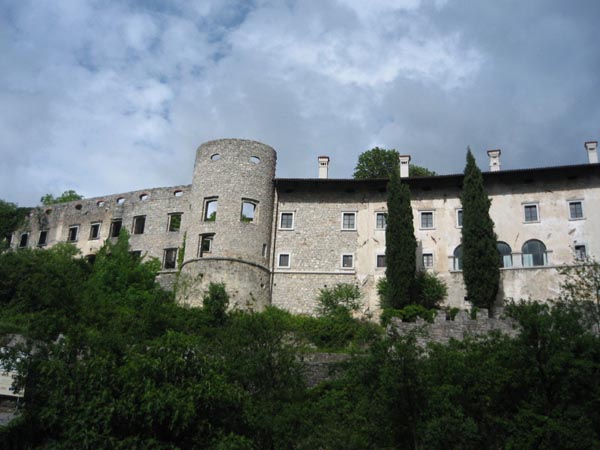 Štanjel - Beautiful Karst Village

Stanjel Village View Stanjel Village View 2 Stanjel Castle Entrance Stanjel View from Ferrari Gardens Stanjel Arch View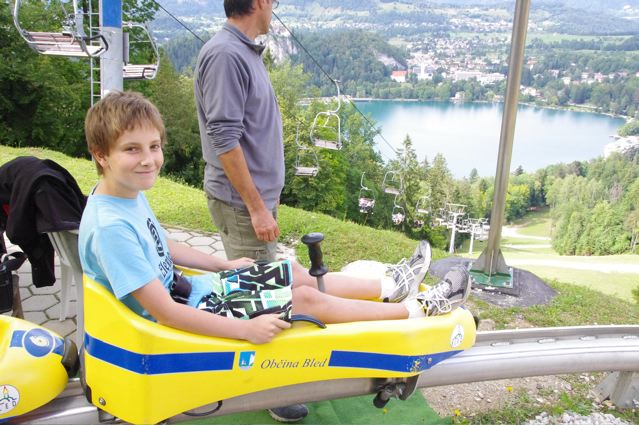 Jane and Tony's Family Trip to Bled 2011

Bled Castle Bled Island 1 Bled Island 2
Biking in Bled Penzion Mayer Pletna 1 Pletna 2
Rowboat in Bled Toboggan Run, Bled


Video Highlights of Bled

BLED
For us, words cannot describe the beauty that is Lake Bled. It has been called 'Paradise on Earth' and personally, we have to agree.

The setting is simply spectacular. Picture a shimmering lake surrounded by rolling green hills and woodland with the magnificant Julian Alps as a backdrop. If that's not enough, Bled Castle sits proudly above the lake on a steep precipice and allows stunning views of the lake and surrounding area. The jewel in the crown is the picturesque Island sitting in the middle of the lake which contains the beautiful Church of the Assumption.

Although there are many activities in and around the lake, most are satisfied just to simply sit back and take in the natural beauty that abounds. Romantics will love the lake as a site for weddings, honeymoons or weekends away. Whatever your preference, a visit to Slovenia is not complete without Lake Bled on the itinerary. Make sure it's on yours!

Email SFY if you want to ask more questions about what to do in Bled.


Video Highlights of Bohinj

BOHINJ
Slovenia's largest lake is a picture of peace and serenity. It's brooding and mystical feel largely come from the steep mountain faces that rise out of the lake on the northern side, with mountain peaks also dominating the background to the west and south.
On clear days you can even see the peak of the mighty Triglav.
If it is nature and alpine beauty you long for, then Bohinj is your number one choice!

Email SFY if you want to ask more questions about what to do in Bohinj.


Video Highlights of Koper

KOPER
Koper is the main port in Slovenia and although it is busy getting on with the job of transporting goods to and from Slovenia, it has a wonderful old town where you could easily spend a day wandering the laneways and streets. Once known as the Capital of Istria (Capodistria), the town is now an economic hive of activity and a main stopping off point for ships cruising the Adriatic.

A wonderful spot to feel the sea breeze, have an expresso at Cafe Loggia and enjoy Koper and Slovenia!

Email SFY if you want to ask more questions about what to do in Koper or Slovenia.


Video Highlights of Ljubljana


LJUBLJANA
Ljubljana is Slovenia's cosmopolitan and charming capital so make sure you spend a day or two enjoying the sights. The Castle has great views and the old town is a delight. The city is full of great museums to explore and there is always a festival going on. Locals love their music and art, and there are many great restaurants to choose from.

Email SFY if you want to ask more questions about what to do in Ljubljana or Slovenia.