Wine lovers meet under the castle
in Ljubljana at Hiša pod Gradom
Author: Damjana Bensa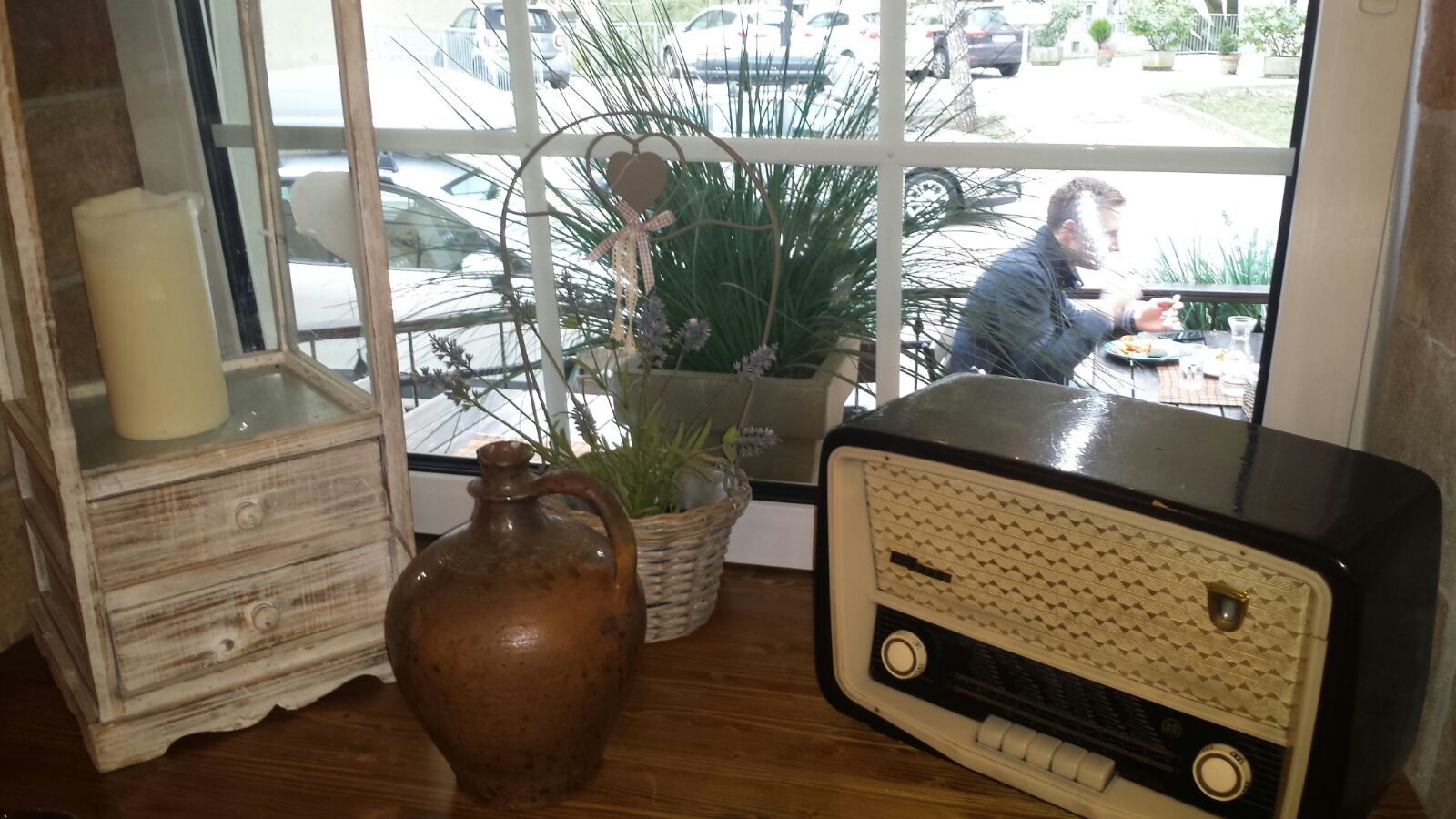 The terrace outside Hiša pod Gradom!
On a sunny Spring day we were invited to participate in some wine tasting in Ljubljana at the restaurant Hiša pod Gradom.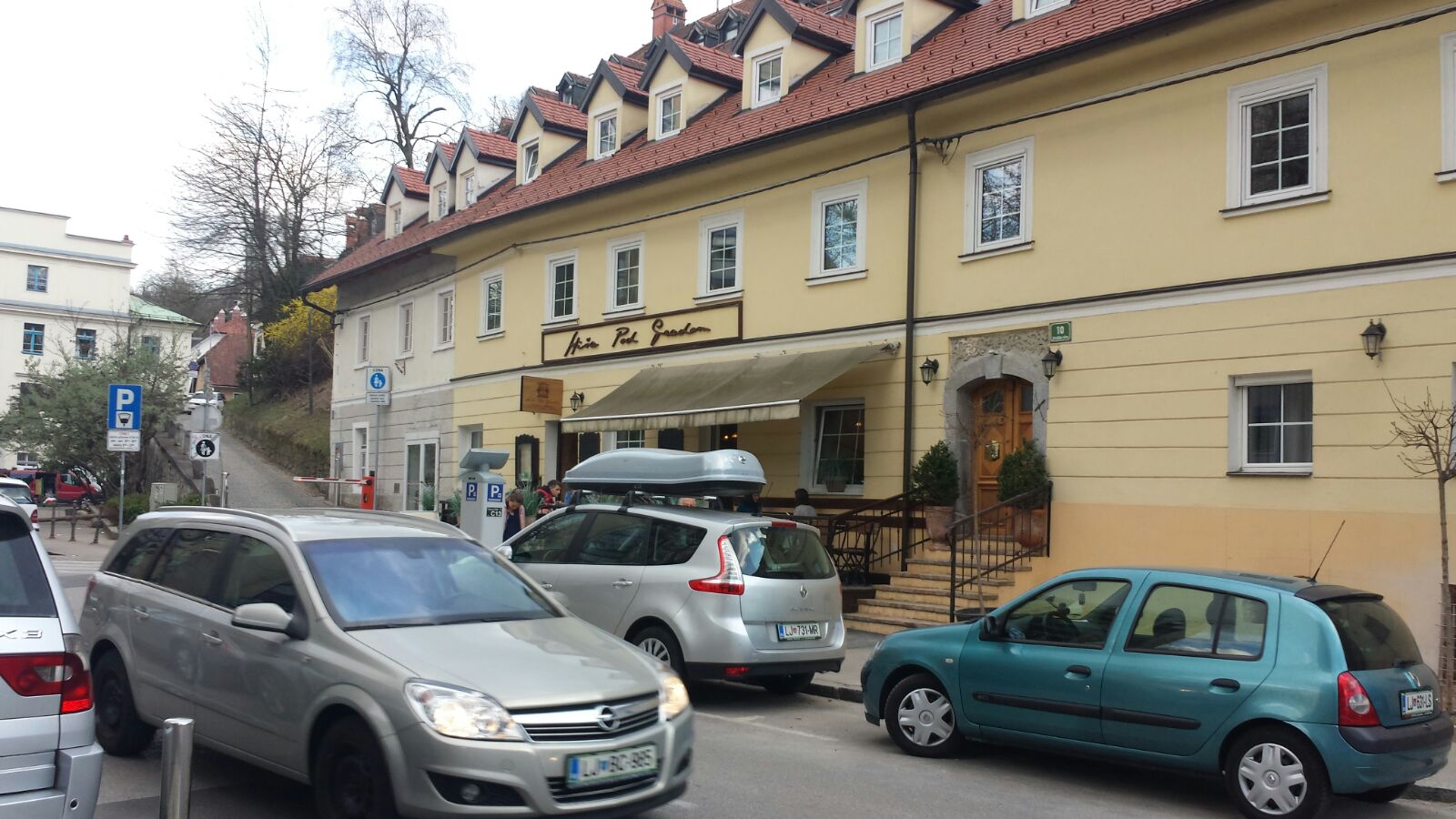 We have arrived!

As we arrived we found that the restaurant is located in an excellent position. As the name says, it is situated under the castle in Ljubljana. In fact there is a path leading to the castle just a step from main entrance.

If you continue in the opposite direction you arrive at the market place and then you are basically already in the Centre ( Prešernov trg, Tromostovje...). There is a small parking space along the street in front of the restaurant, and there are also two parking places for electric vehicles with recharging possible.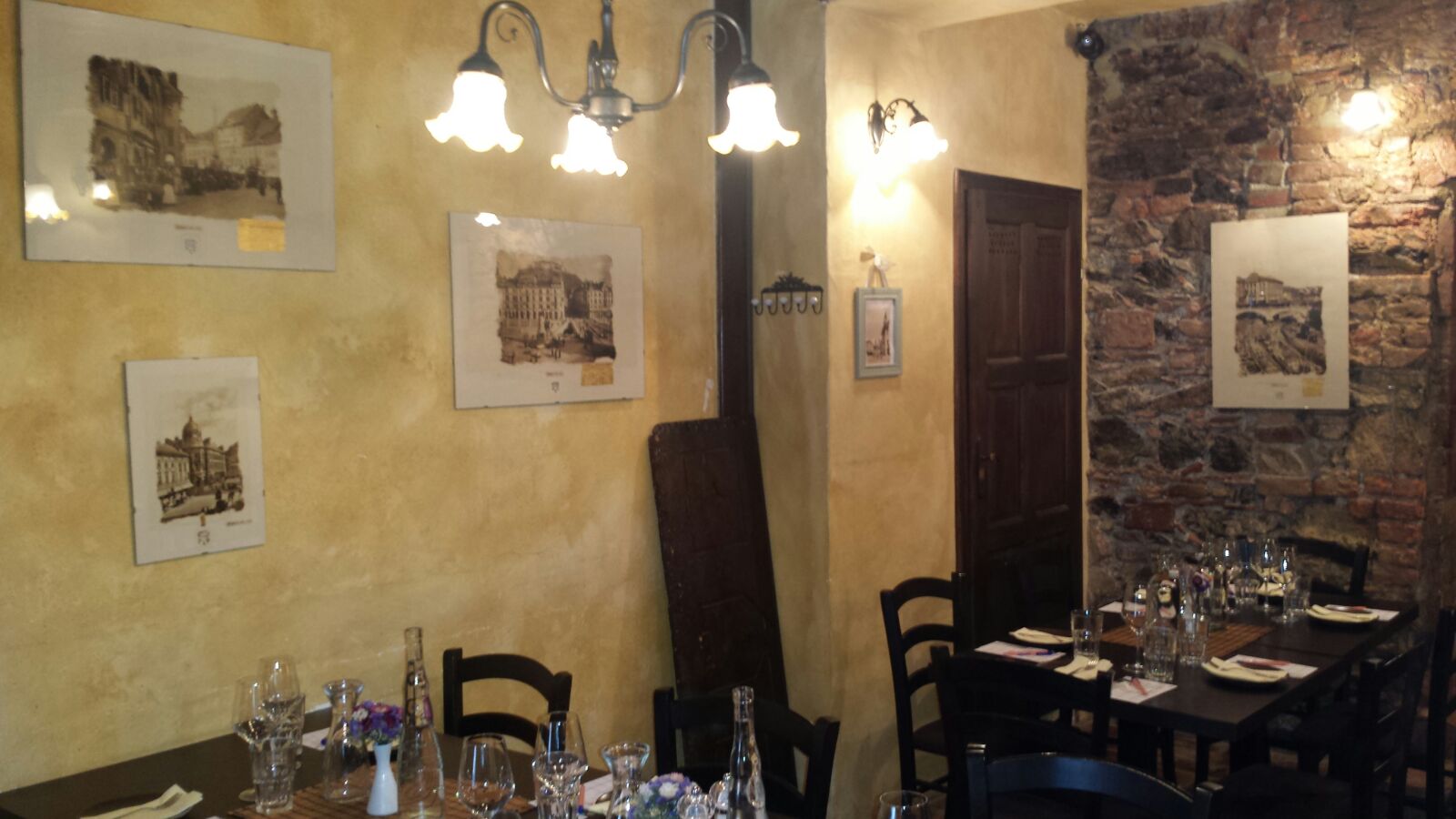 Nice and homely inside!

Now we are excited, so let's enter inside the restaurant! ohhh, the ambience is very warm and welcoming, with detailed furnishing, cosy tables and kind staff on hand to greet you. It is not one of those "huge touristy mass welcoming" places, but it is perfect for individual guests or small groups. On sunny days you can also sit outside on the terrace, where you can try their daily lunch or dinner menu at reasonable prices.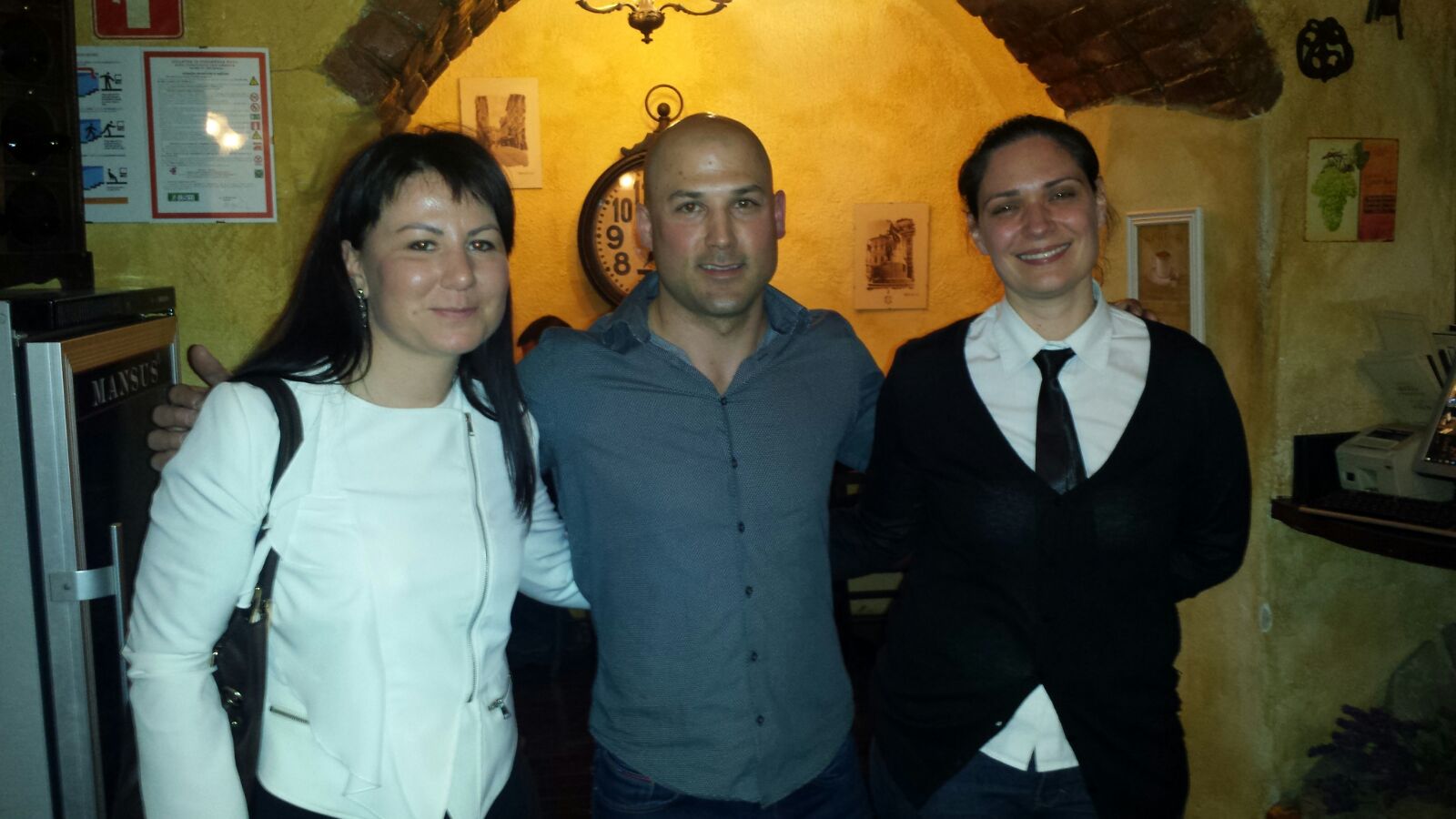 Our excellent hosts Luka and Maja!

Luka and Maja have started a new chapter organising wine tastings, with degustations possible every day at 18.00 with reservations in advance. English speaking guests are of course welcome! Handling up to 20 persons, they are flexible with the duration of the programme, but it usually lasts 2 hours.

The degustation includes a welcoming sparkling wine, 6 wine samples from different slovenian wine regions, pršut ( dried ham- prosciutto), cheese, marinated olives, bread, the services of a professional sommelier ( in our case Maja) and a polaroid photo.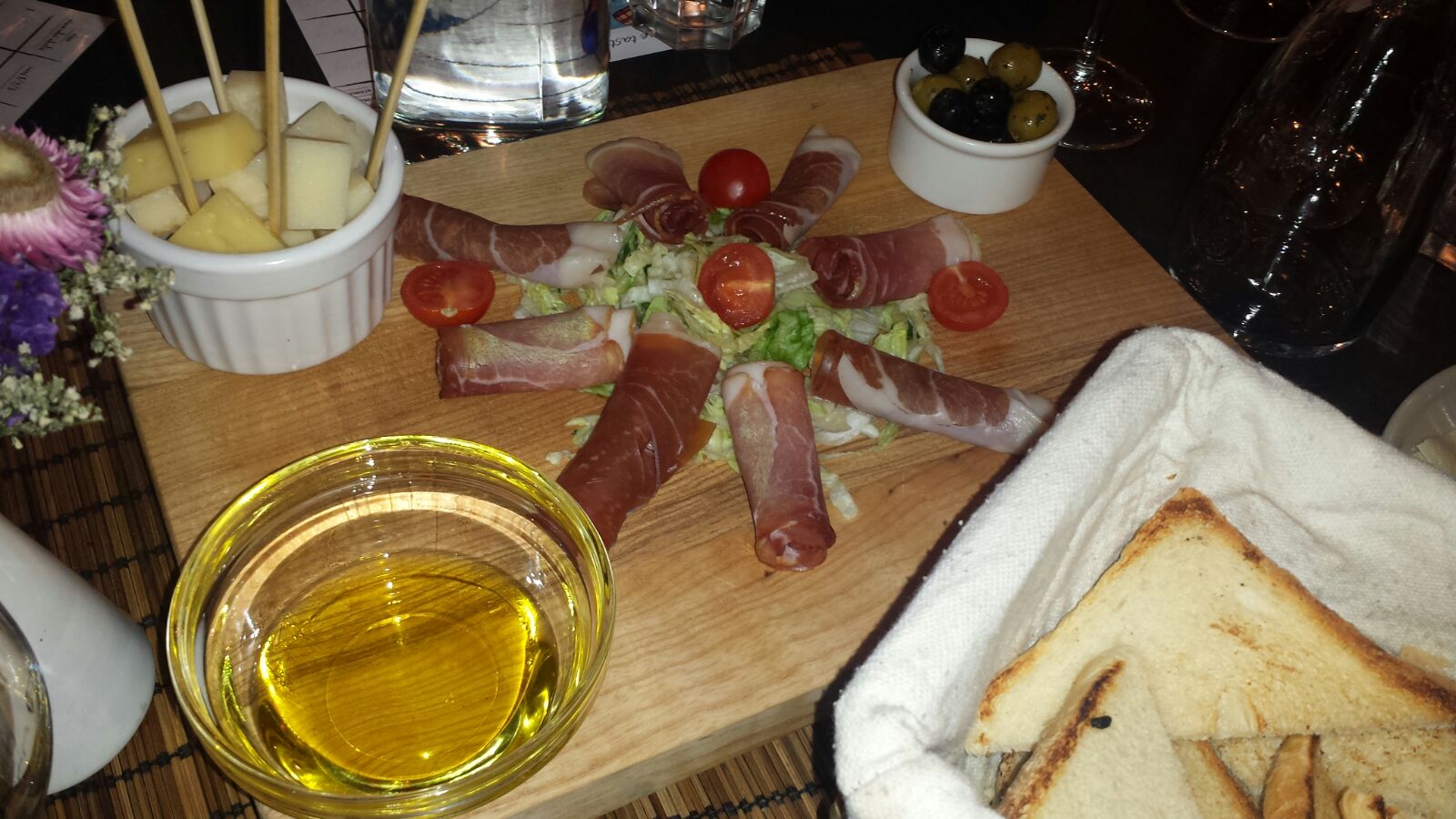 Great food to accompany our wine tasting!

The Wine degustation is a great experience. At Hiša pod Gradom you have a possibility to meet and taste some wines which are not available for sale. We were amazed about the rules and etiquette on how to drink wine, serve wine and how to explain and understand the origins of wine.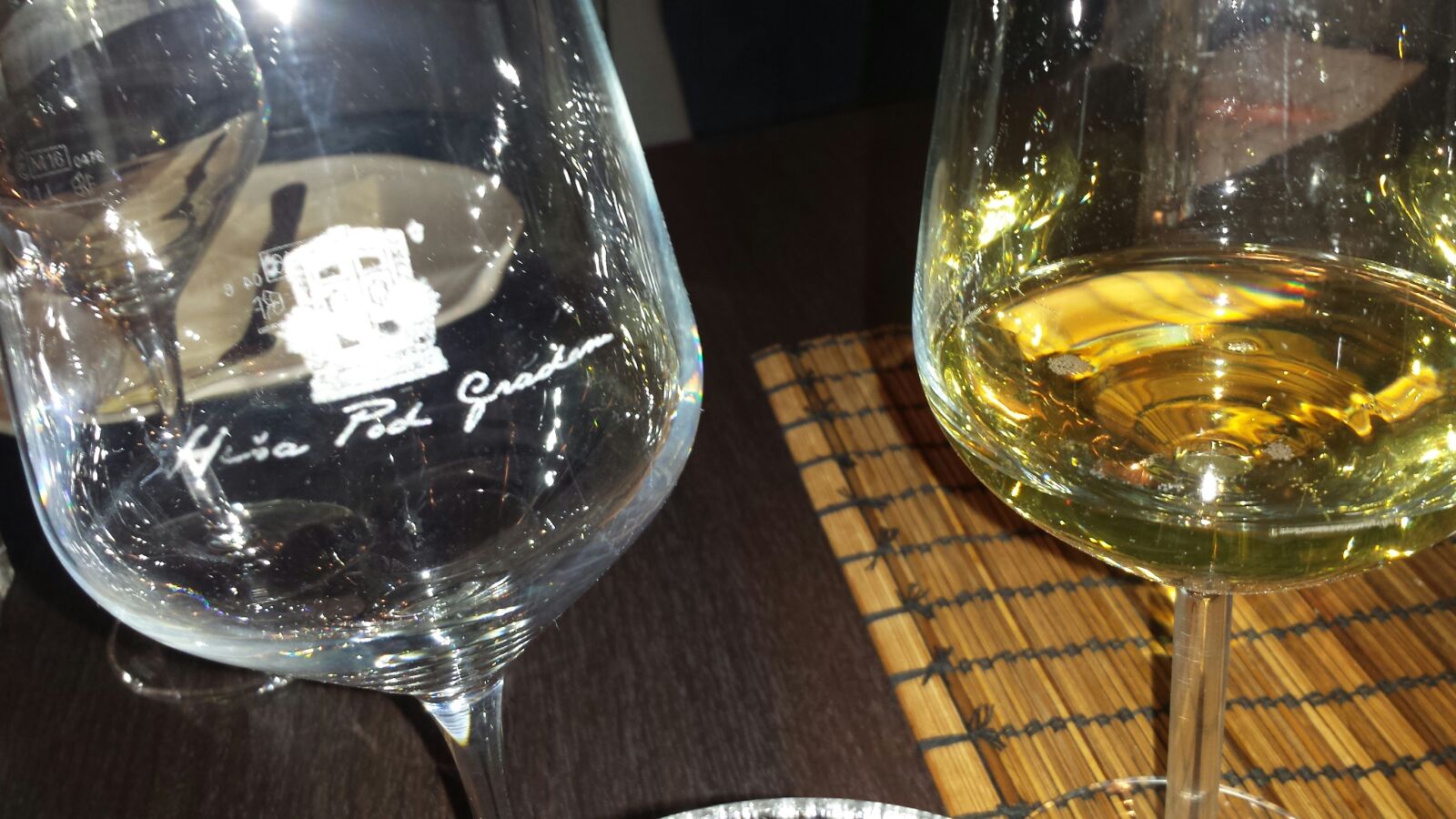 Great selection of wines from different regions!

The Professional sommelier was there to help us find in different kind of wines incredible smells and tastes like golden-yellow apple, dried bread, citrus fruit and plum marmelade. Some Pinela from Vipavska dolina brought to us burja, the agressive wind from the Vipava Valley. Next, a glass of Rebula Eko from Goriška brda was reminding us of cherries and green apples.. Wow! then Modra Frankinja, a wine full of antioxidants hides inside the glass forest bluberries and blackberries.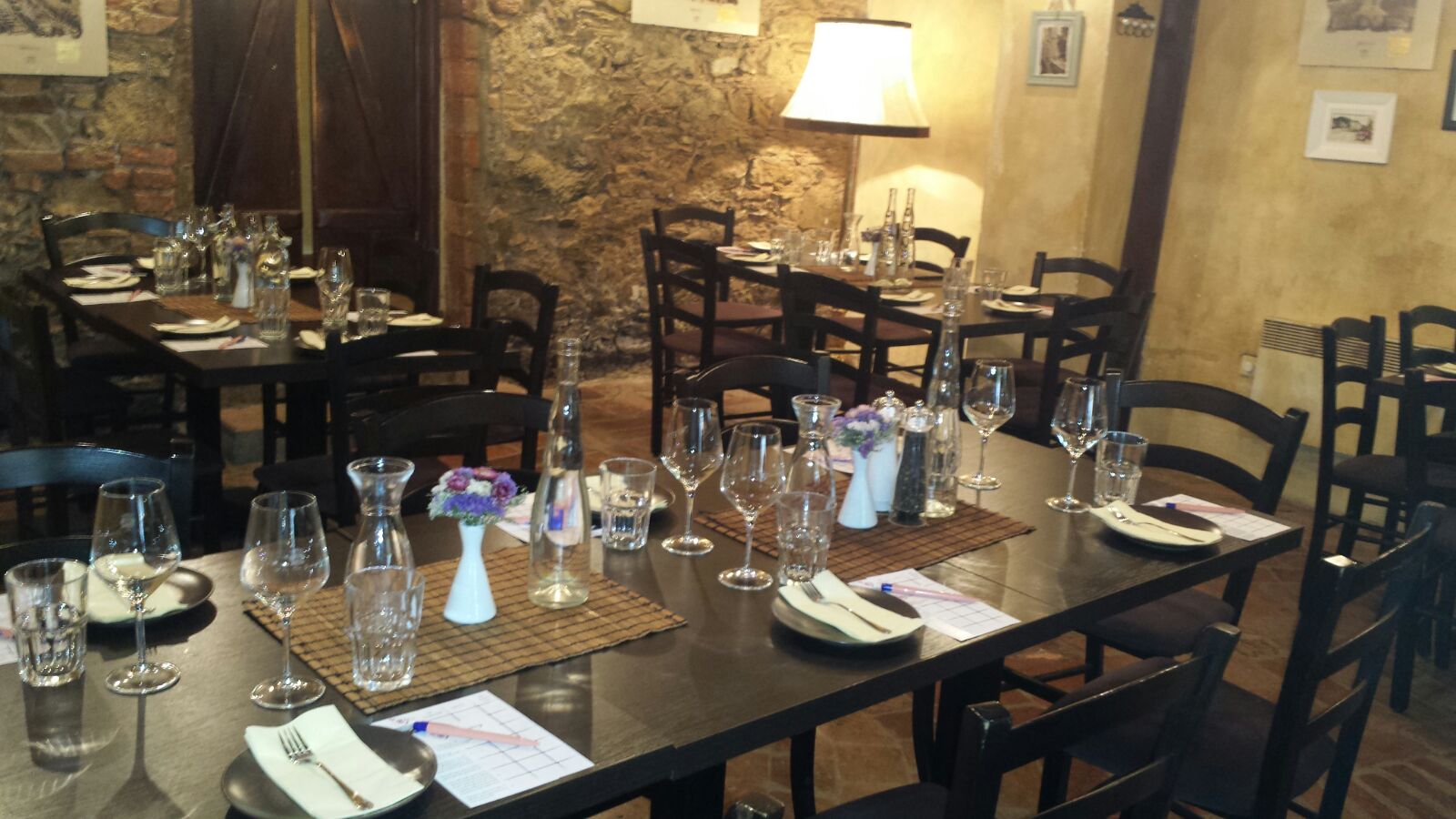 Come along! Book a degustation at Hiša pod Gradom today!

I was really enjoying it. To learn all the expressions and variations presented in only a few glasses of wine, now I drink wine with even more pleasure! You need to try it too!!

Two hours flew by, (and we were a little dizzy after a great night), but I would recommend this stop in Ljubljana to all visitors who want to start their own love affair with Slovenian wine!
---

WHERE IS IT and WHAT IS IT?
The Hiša pod Gradom is located in central Ljubljana under the castle!

Welcome to our 2 hour wine tasting program for small groups in the restaurant Hiša Pod Gradom. We are a restaurant that runs wine tasting's for locals, experts and tourists alike. We will take you on a journey of flavours throughout Slovenia, so called Tour of Slovenia. You will start your wine experience with a welcome drink, at which you will learn some basic rules of wine tasting. After that you will get to taste 6 glasses of wine from different wine regions accompanied by prosciuto, selection of cheeses, marinated olives and bread. The price also includes 10% discount on buying any wine you've tasted and dinner in the restaurant.

PRICE: 29,90€ per person
WHEN: Every day from Monday to Saturday at 6.00 PM

CLICK HERE TO VISIT THEIR WEBSITE AND TO BOOK

---