Patricia and Andrew discover Slovenia for the first time!
Author: Patricia and Andrew (Singapore)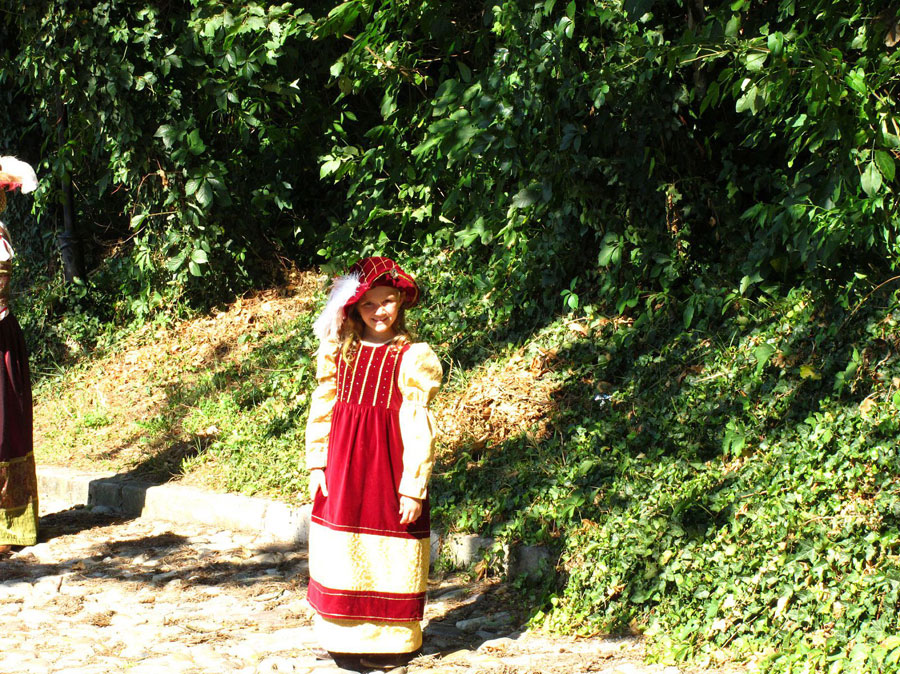 Slovenia is a beautiful country with diverse terrain and scenery ranging from Mediterranean coastline, beautiful limestone caves, beautiful lakes, magical valleys, and majestic alpine ranges. Even
Ljubljana
the capital of Slovenia is a charming city. Truth be told we had some initial reservation about visiting Slovenia and had originally intended to go to Hungary, Croatia and the Czech Republic. However there was something about Slovenia that attracted us. After reading up about the place we decided to just confine our holiday to Slovenia and just leave the other places for another visit.
Compared to its neighbours – Italy, Austria, Hungary, and Croatia, Slovenia is a small country. It is 20,151sq km in size with a population of 2 million people. Formerly Slovenia was part of the kingdom of Serbs, Croats, and Slovenes (better known as Yugoslavia). Yugoslavia became a communist republic after World War 1.
Yugoslavia started to disintegrate when civil war broke out in 1991. Slovenia does not bear the scars of the civil war that tore apart Yugoslavia. Most of the fighting took place between Bosnia and Serbia. For Slovenia the war was just 10-days and then the Yugoslav army left them alone.Slovenia declared independence from Yugoslavia in 1991. It joined the European Union in 2004 and changed its currency to Euro in 2007. It was the first former communist country to do so.
Doing research about Slovenia is easy with many websites like
sloveniaforyou.com
providing useful information about sights and things to do. Many Slovenians speak or at the least can understand English.
We found it helpful to be able to speak some simple words like "Dober Dan" – which means "Hello" or "Good Day". We found Slovenes polite, friendly, and helpful. The country is very clean with absence of litter in the public areas. Crime rate is low in Slovenia and we learnt from the locals, one of the lowest in Europe.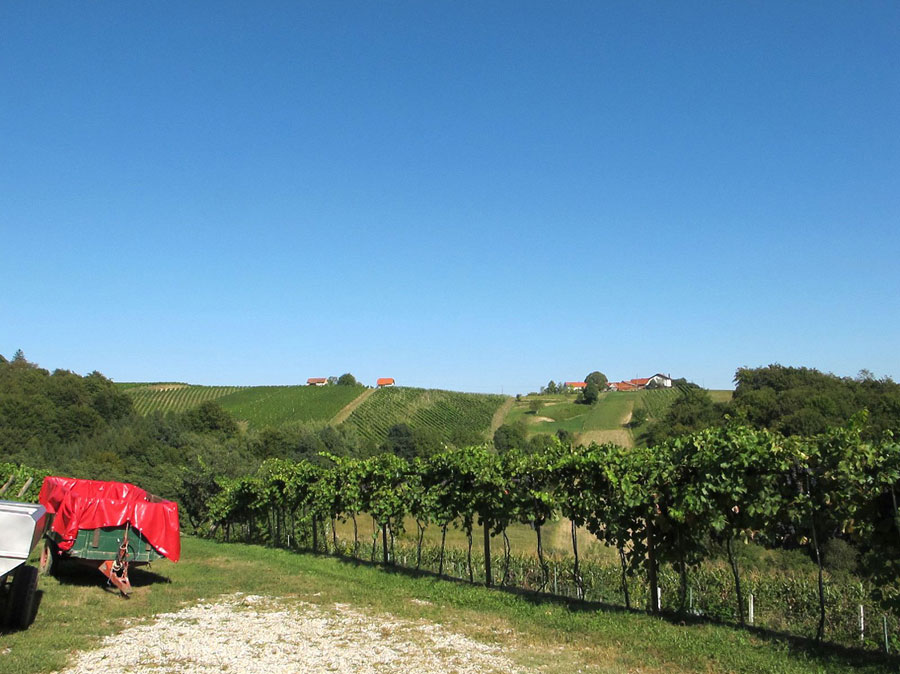 While Credit Cards are accepted in many shops and restaurants, we found it helpful to bring Euros to pay for food and small items. We found food and lodging in Slovenia cheaper than many other European nations. The cheapest meal (Salad, Pork Chop, and Mashed Potatoes) we had was about 6 Euros and most places we could get food for under 12 Euros. Many towns and villages have food shops selling pizza. Even Slovene food seems to have influences of Austrian, Hungarian, Romanian, and Italian. Slovenian meals are quite hearty and portions rather large. Most meals would have salad and soup for starters. The main course would usually consist of meat – chicken, fish, pork, or beef. Dessert is usually cake or ice cream. I enjoyed Slovenian sausages which I found very tasty.
The 2 Slovenian restaurants that stood out for us were "Marley and Me" in Ljubljana and "Ribic" in Ptuj. For those with a sweet tooth we recommend you try Potica which is a traditional rolled cake available in many parts of Slovenia and the Cream Cake (Kremšnita) at Lake Bled.
If you plan to drive around Slovenia like we did, I would recommend getting a GPS. Most
rental companies
would be able to rent one with the car or you could also bring your own if you have a European map loaded. Cars in Slovenia are left hand drive. Rental cars come with choice of manual or automatic. We found it helpful to pay for additional insurance cover for damage which saved us some money for scratches and dents that we picked when we drove around.
Coming from a country with right hand drive, there were times when it was so scary, cars speeding from the other direction towards you on the 'wrong' side in a very narrow and tight lane. At times, we had to turn round tight corners (literally corners of houses jutting out along the road). We had to hold our breathe screaming at each other to drive closer to the other side! What a relief when we managed to drive thru without causing any damage! Occasionally, we got lost (Yes! Blame it on the GPS! ), but it was fun, just another adventure to drive around and enjoy the country side scenery.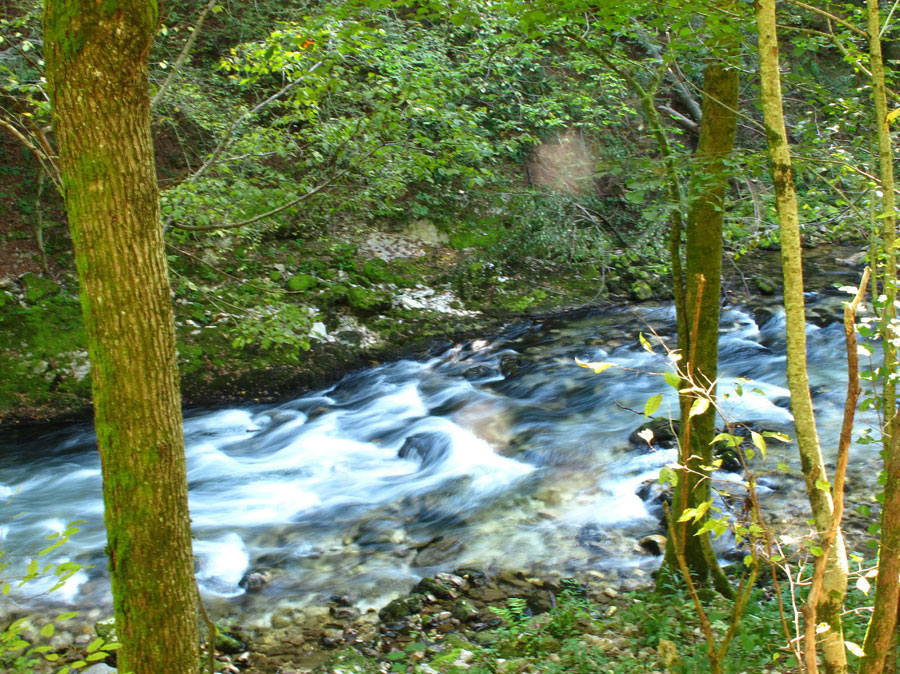 Some of the highlights of our trip were
Ljubljana
and Ptuj for its charm and character; the Slovenian Technical Museum was an interesting place where we learned about early life in Slovenia - the tradesmen and their trades, and the wildlife; Sticna Abbey and Pleterje Monastery, we learned about the life in a monastery; the model village just outside Pleterje Monastery where we saw how people lived in thatched houses in the olden days;
Lake Bled for its magical island and its church in the centre of the lake, the castle up on the rock, and the wonderful cream cake famous in that area; Vintgar Gorge had stunning scenery; Kozjak Falls near Kobarid; Mt Kobala near Bovec for its panoramic views of Soca Valley; the Soca Valley and LogarskaDolina valley for its beautiful scenery; VolcjiPotok for its beautiful flowers and gardens; the many beautiful villages we passed thru as we drove around the country. We took a drive to Sticna Abbey and the Technical Museum. It was interesting. It gives us an insight into how life was like in the olden days. We enjoyed looking at the miniature models of Slovenian buildings, a water powered saw mill, a carpenter'sworkshop, and various stuffed animals on display.
LJUBLJANA
Our first stop was
Ljubljana
. We stayed at an apartment (Called Sun and the City) in a nice quiet neighbourhood near the town centre with a supermarket just across the carpark. The owner was really nice. A few days before our booking date, they emailed a map and directions on how to get to their place from the airport. Unfortunately, we left our country earlier without reading the email. Well, it was just another adventure, getting to the accommodation, driving thru the countryside. If we had followed their directions to take the highway, it would have taken us 15 mins to get to the apartment, but since we took the countryside road, it took us around 40 mins before we found the apartment.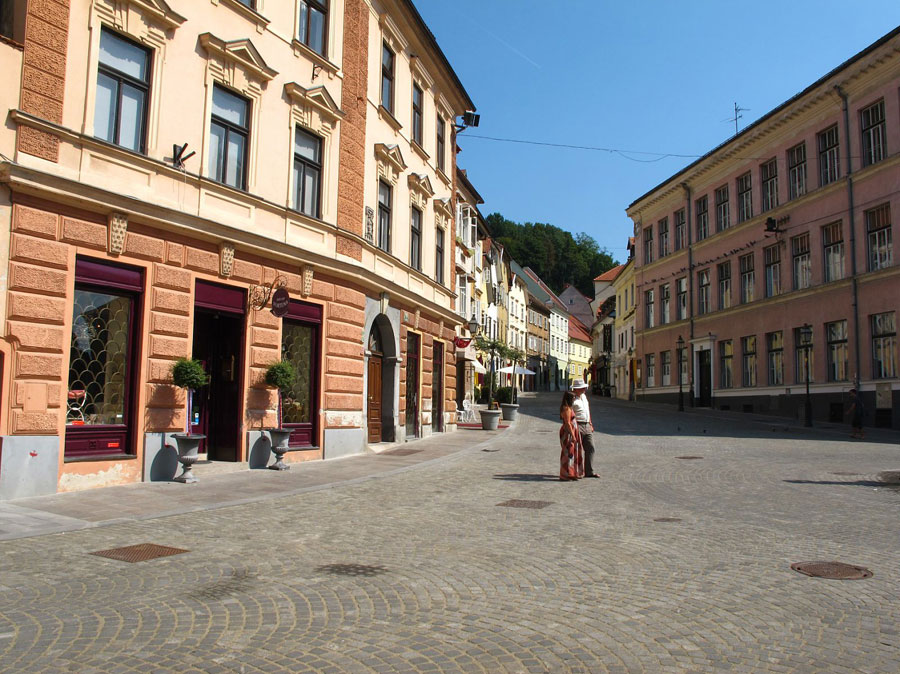 The owner met us at the apartment and showed us around. It had 3 bedrooms, living room, dining room, kitchen, a bathroom, a separate toilet and a nice long and wide hallway, all fully furnished. He provided us with a map, and showed us how to get to some of the attractions, where to park and dine and even loan us a stored value card to take the bus if we decided not to drive to town. We found that it was easy to take the bus to town, the bus stop was just outside the car park, very convenient.
The town centre was only 6 to 8 bus stop away. We took a nice walk around the town, which was not too crowded. There were a lot of nice old buildings in art nouveau style. It's amazing that the buildings are old but look so well maintained. A more touristy spot is the Triple Bridge and Preseren Square in the town centre. There were a lot of small cafes and restaurants around and along the side narrow lanes. We had a nice lunch in one of the restaurants (Marley & Me) along the StariTrg. We had traditional Slovenia food for lunch -Kranj sausages and Zlikrofi. It was yummy! After that, we took a walk up the steep road to the Ljubljana Castle. On the way down, we met a man who lived in a house along that steep road. He was very friendly. He was telling us how he keeps fit by walking up and down the steep road every day, even during the winter when the snow is so deep. No wonder, he looks so young and fit!
LJUBLJANA - NOVO MESTO - ZRECE
Next day, we left Ljubljana and headed towards Novo Mesto, a nice new town. We had lunch at a restaurant, Loka, along the river. After that, we set out to find the disappearing river, Temenica. It was a very calm river with nice reflections of its surroundings. We looked for an old hydro-electric dam only to find it had been converted into a fish farm.A fierce dog there prevented us from proceeding further. So, that ended our adventure. Next we decided to set off for Pleterje. There, we came across a model village, with thatched roof houses, farm animals and some very cute rabbits. At the Pleterje gift shop, there were a few variety of brandies and wine being sold – pear brandy, elder flower brandy, plum brandy, etc, so we bought some bottles to bring home.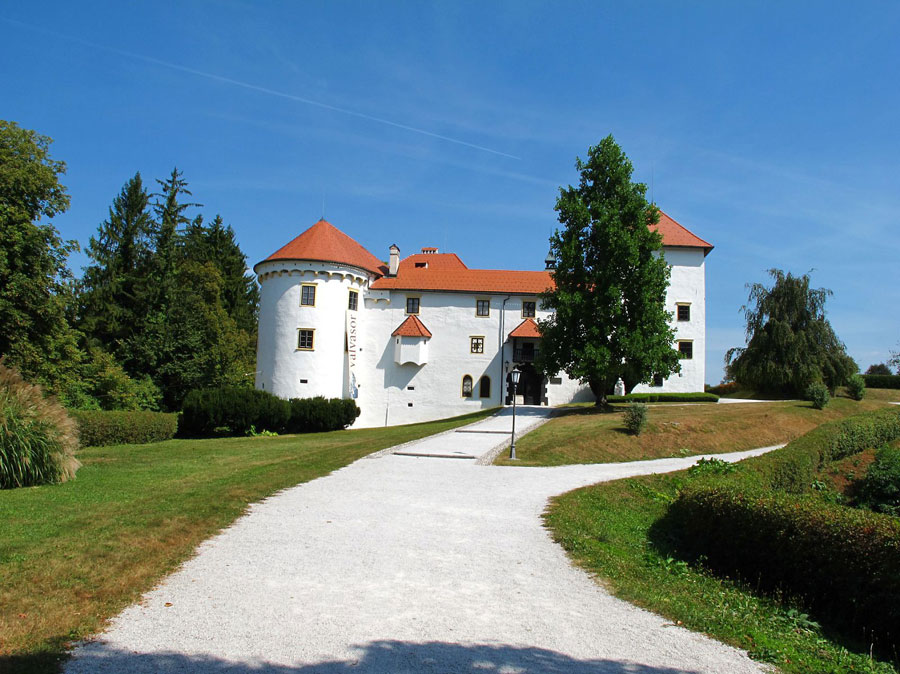 As it was getting late, we had to rush to get to our next accommodationin Zrece. As we headed up north, we passed thru the town Celje. It looks like a nice town, but too bad, it was getting dark, so we didn't stop. By the time, we found our accommodation,
Ramsak Tourist Farm
, it was already dark. After unloading our luggage, we went to look for dinner. We took a drive down the hill and came across a hotel with a restaurant. It was a nice restaurant, however there were not many patrons. Maybe it was because it was a bit late for dinner. Next morning, when we looked around the accommodation, we found that the farm was beautiful with nice scenery. The owner had a very adorable, intelligent and friendly golden retriever puppy.
PTUJ - JERUZALEM - HLEBEC TOURIST FARM
After checking out, we headed towards our next destination, Ptui&Jeruzalem.
Ptuj
was a nice town. We found this nice restaurant, Ribic. They served very good food -the fish soup was absolutely delicious! Next, we visited the castle in Ptuj, another steep walk up the hill. It happened that they were celebrating and having a medieval fair. There were quite a number of people dressed up in medieval costume. Next, we headed out for Jeruzalem.
Jeruzalem
is one of the wine growing regions located in the Northeast of the country.
After driving around the area, we decided to stop at a vineyard to try out the wine. The vineyard that we stopped at was owned by a German family. It looks like it was a popular tourist stop too. After a few glasses, we headed off to our next accommodation, Hlebec Tourist Farm. Helbec too is a vineyard. We decided to have our dinner at the accommodation since it looked like a nice place. Dinner was alfresco style, outside the accommodations. Above the dining area were overhanging vines with bunches of grapes. With the sun setting, it gave a very nice ambience, very romantic! The food servings were very generous. In fact, we had too much to eat. They served the best Potica there. We tried a few different varieties during the few days that we stayed.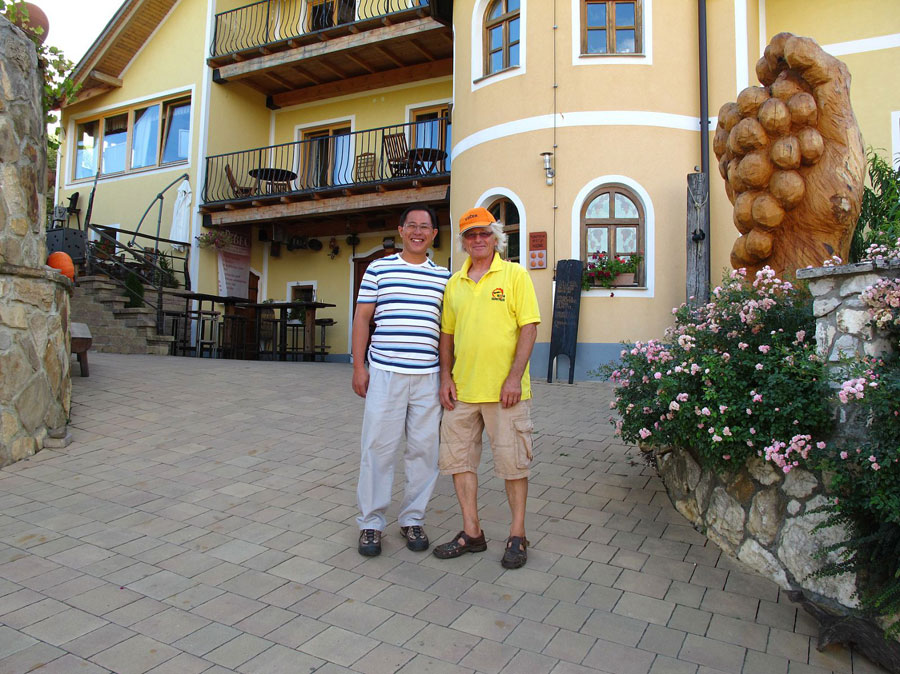 HLEBEC - MARIBOR - LOGARSKA DOLINA
After a few days stay, we headed to our next destination, Logarska Dolina. On the way, we stopped over at
Maribor
. During our exploration of the town, we came across a 400 year old vine!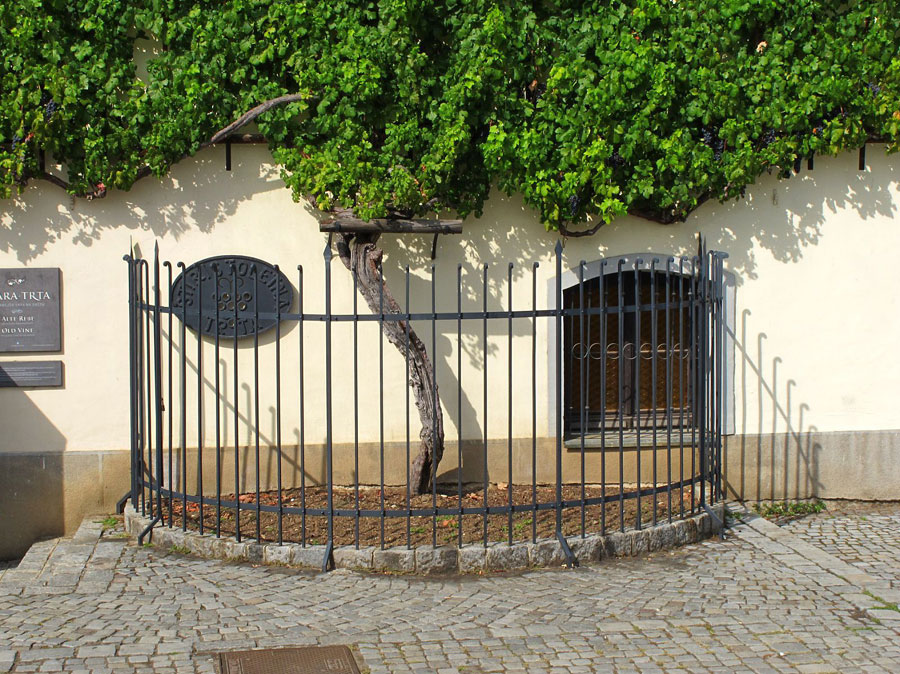 After driving a few rounds, we finally found our next accommodation,
Gradisnik Tourist Farm
. This is a very old farm, with a 400 year old tree! This farm also has an archery trail with many practice targets. They have stuffed animals and target boards spread throughout the grounds. The room that we had was very nice and big with a kitchen and big balcony. In the morning, we have a nice view looking down into the valley. The owner was very interesting. He entertained us playing a swiss zither. He showed us a CD he had recorded of his music and told us he had played overseas in many countries. We loved the homemade Blueberry liqueur! This was our first taste of this delicious liqueur which is called Boronicevec. We loved it so much we bought a bottle to bring home.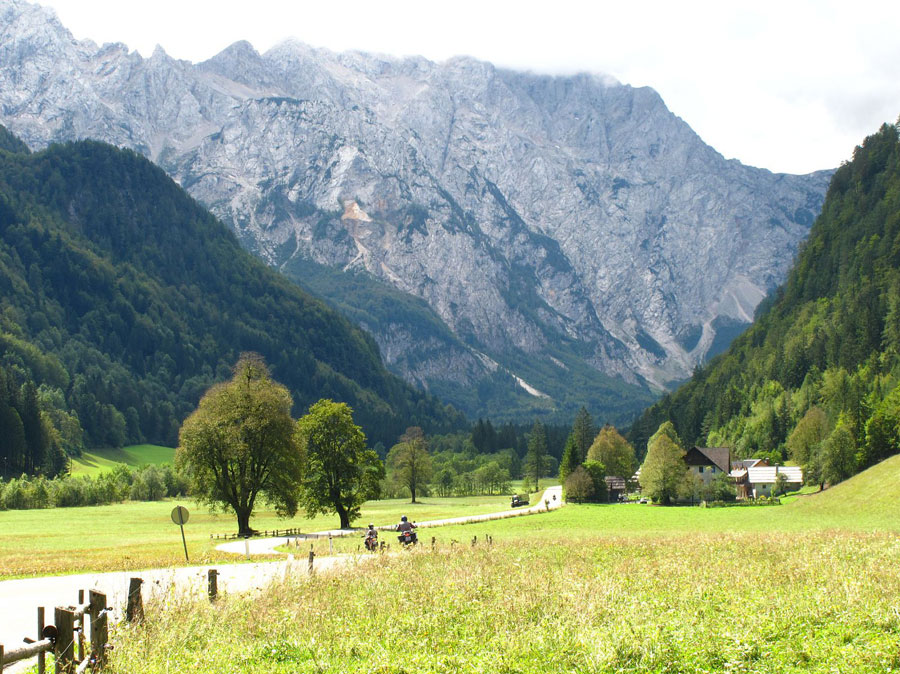 KAMNIK - KRANJ - JAMNIK
Our next stop was Kamnik. After checking in, we set off for Volcji Potok, where we get to see a lot of beautiful flowers and trees. We spent a few hours in the park taking pictures. Next day, we set off for Kranj, a nice old town. We took a walk around the town and explored the inside of the church. Next we headed for Jamnik where we visited the picturesque church of St Primus and Felician. It was quite a scary drive because the church was on a narrow ridge and the pathway to it was narrow and rocky. I can just imagine if the car slipped, we will be careening down the steep hill. When we finally reached the church, it was closed! Oh well, end of another adventure.We headed backwards down the narrow driveway because it was too narrow to turn the car around! I guess we should have known better than to drive there! Finally we reached safe ground with God's blessing!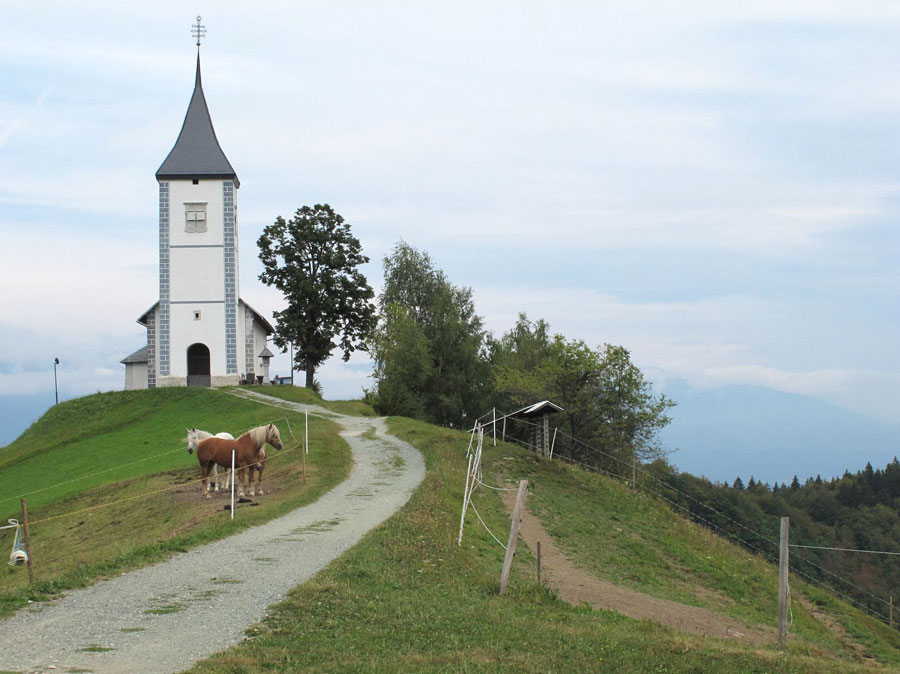 BLED - VINTGAR GORGE
Next, we headed for
Bled
, for our accommodation called
Hisa Sonca
. It is a nice traditional Slovenian cottage up on a hill, with a wooded floor, low ceiling and even a traditional wood stove! The cottage was nicely furnished with colourful tiles that gave the place a cheery feel. The bathroom was big with nicely decorated walls!
After unloading our luggage, we headed for Lake Bled. It was late in the afternoon and the sunlight sparkled like diamonds on the water! We jumped on board one of the gondolas and headed towards Bled island in the middle of the lake. As we neared the island, the boatman Tony proudly told us he built the gondola himself (hence the boat's name – Antonia). Some of the other gondolas on the lake were also built by him. He also told us that motorised boats were not allowed in Lake Bled. No wonder that the lake was so peaceful. It was very nice to just sit back and enjoy the scenery.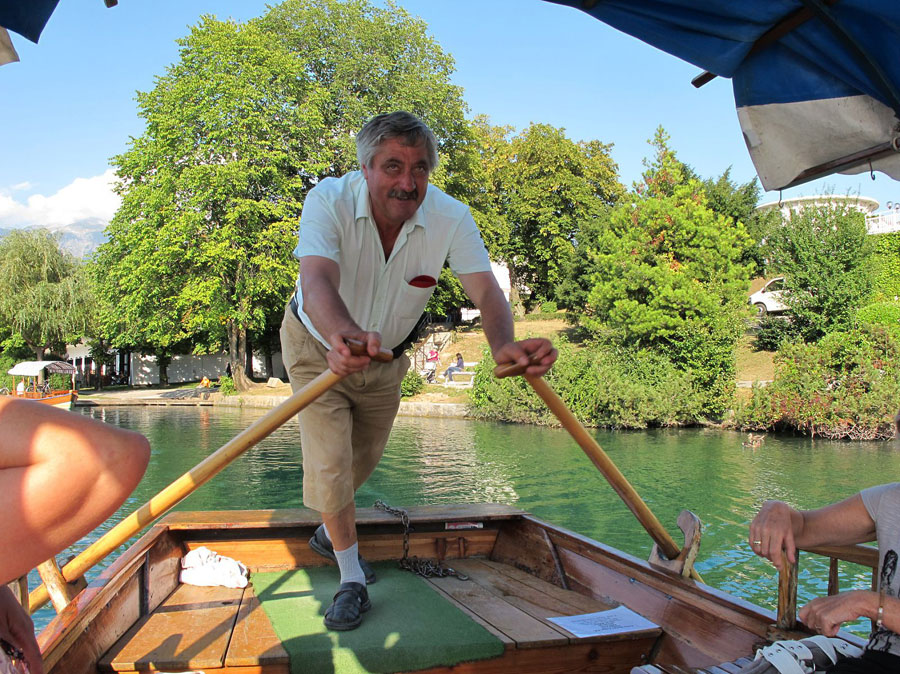 Upon reaching the island, we hopped onshore and headed up the stairs. Some people were sun tanning on the pier. We had a nice view of the lake from the top. The church was small but it had a beautiful ornate altar. Soon it was time to head back to the shore. We decided to try the famous
Bled
cream cake (Kremšnita) at the Grand Hotel Toplice. The cake was really delicious - not too sweet and very light. Yummy! It was a beautiful moment watching the beautiful sunset and enjoying the delicious cake… life is beautiful!
Next morning, we set off for Vintgar Gorge. It was one of the best walks we had in Slovenia! The walk was easy, the scenery beautiful! There were boardwalks with hand rails built on the side of the gorge, so there was no trouble at all walking thru. The water was gushing past ferociously, but it looked so beautiful and so clean and foamy. At some parts, the water gathered in still pools.Here it reflects the scenery above the waters like a mirror. We just had to stand still, breathe in the fresh air and enjoy the peaceful scenery.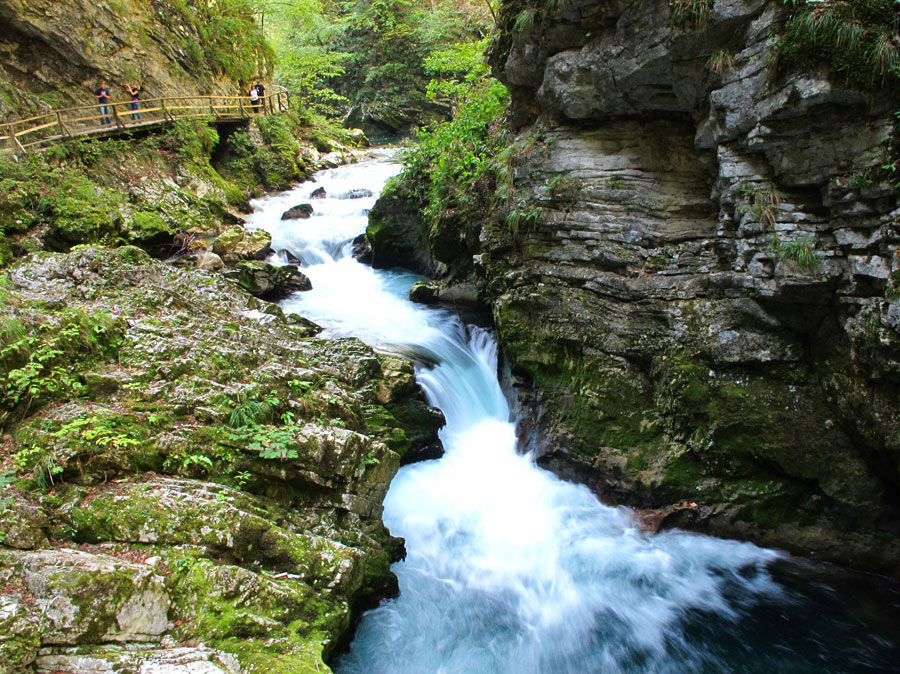 BOHINJ, BOVEC, KOBARID, TOLMIN
Next, we headed to Lake
Bohinj
, it was very nice too, especially with the mountains as the backdrop. Some families were having a picnic by the shore while the children were swimming in the waters. Since we were not prepared to swim, after walking around we decided to move on. From there we headed up the mountains to the Vrsic Pass. The pass was a challenge for the driver with 50 hairpin turns going up and another 50 hairpin turns going down. We saw some cyclists at the top of the pass and were full of admiration for the stamina to cycle all the way up. Some of the cyclists even cycled up the pass pulling a cart behind them! Amazing!
As we drove to Bovec, we crossed the River Soca a few times. The waters of the Soca were clear and blue. Next, we headed for Kobarid, there we visited the beautiful Kozjak Waterfalls. It was a nice trek to the waterfall. The waterfall, located in a small cave looked very beautiful. On the way back, we decided to stop at one of the camping grounds for tea, where I had one of the most delicious pancakes! Yummy! At Tolmin, we drove up to the top of Mount Kobala where we watched many people preparing their parachutes for the paragliding. The parachutes look so huge and had so many strings attached. When the paragliders were hooked up and ready, it was so thrilling to watch them catch the wind in their chutes, run and jump off! It was a beautiful sight to watch them glide into the sunset!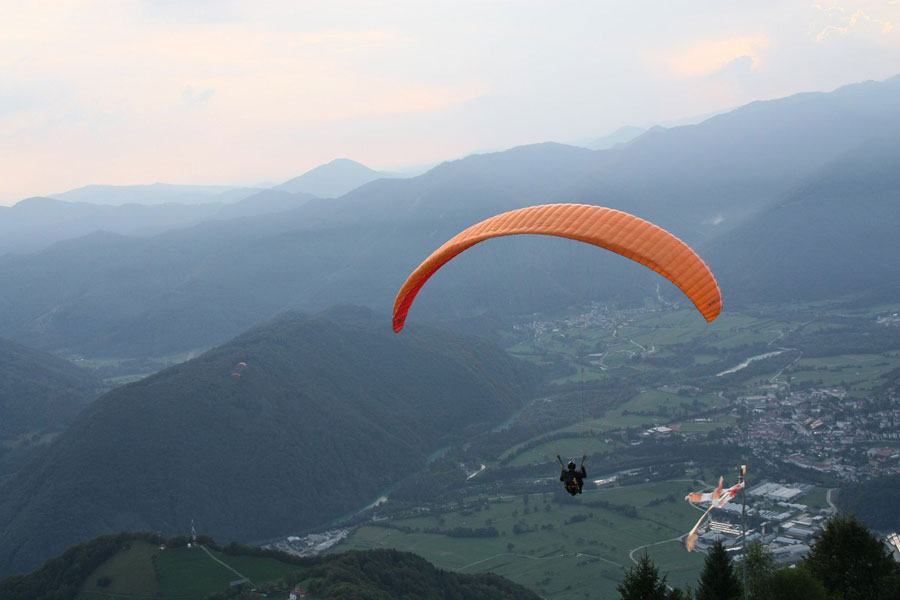 LIPICA
We had heard about the famous Lippizaner horses in
Lipica
. We were disappointed that we were not able to watch the horses perform. The horses only performed twice a week and we had just missed the show! Urghh! So we decided to join the walking tour instead. The tour guide was very knowledgeable and showed us the stables with the retired stallions and mares. There was also a small museum. Alas we were not allowed to watch the horses being trained for the performances. That would have been interesting, Too bad!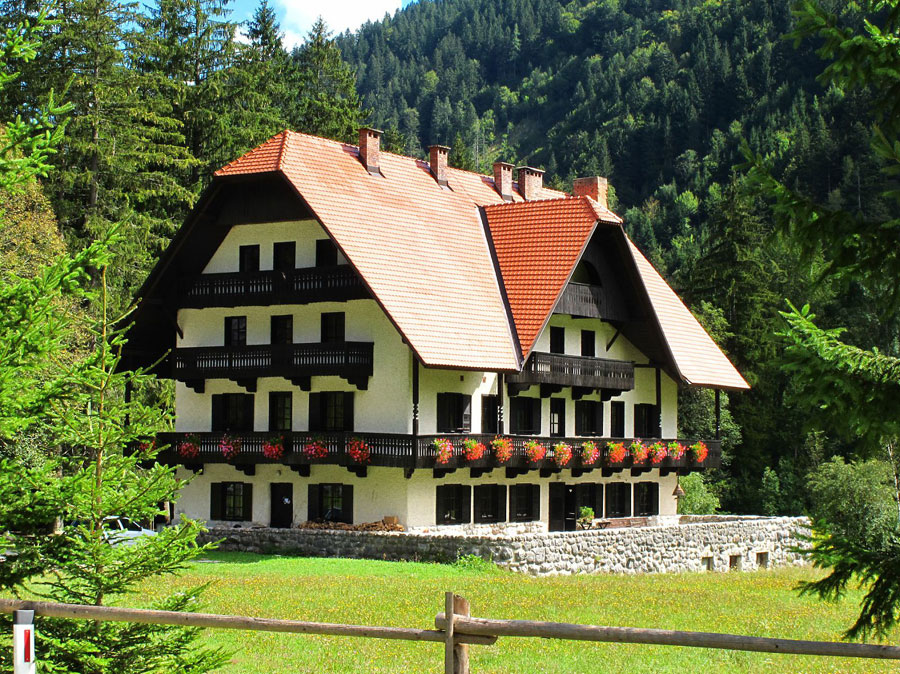 PIRAN, COAST, POSTOJNA CAVES
In Secovlje, we stayed in an apartment just across from the salt pans. Secovlje is famous for its salt pans and the salt it produces. These salt pans have existed there since Roman times and salt is still produced as it has been since then, We had our best dinner at this place.
Next morning, we tried delicious homemade fig jam. It was so good, that we bought 2 bottles to bring home. We drove to
Piran
next for a walkabout. It was a nice little seaside town. Although there were no sandy beaches, we saw young school children learning to swim in the sea and diving off the jetties. As we walked on to the market square, we saw some older kids painting a floor mural in the centre of the town square.
Our last stop was at
Hudicevec Farm
, where they serve very good food there. The place seems to be a favourite lunch stop for tourists as there were many tourist buses stopping there for lunch. Our room there was big and clean, with a big attached bathroom. We also visited the Postojna Caves. It was a humongous limestone cave that stretched over 20 km into the mountain. We saw many amazing rock formations and even creatures that inhabit the caves (like the blind lizard like proteus).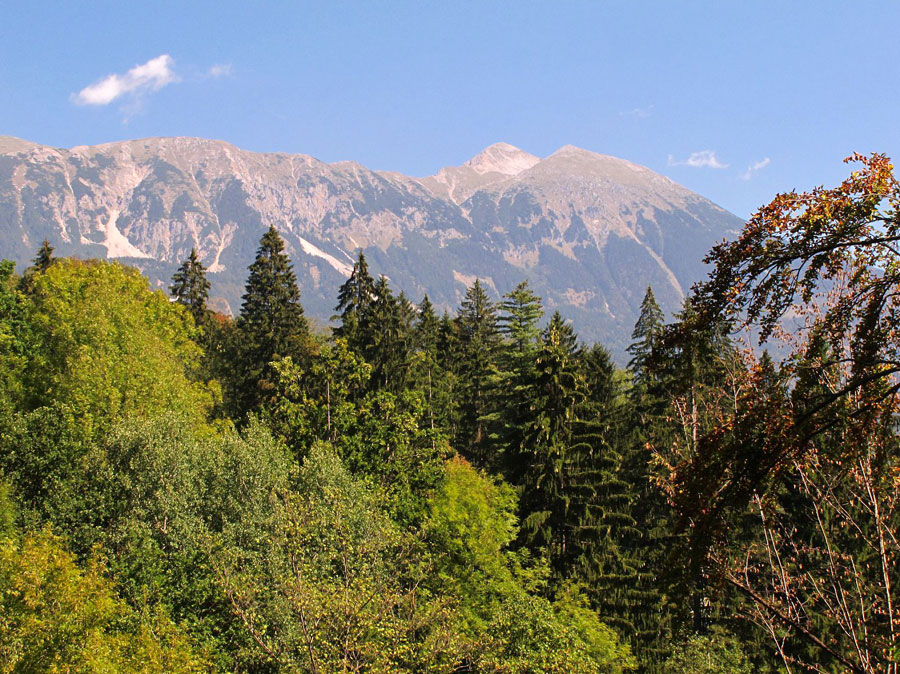 Slovenia is a place we recommend to go to get away from the crowds and get close to nature.It is also a place to go if you are looking for a bit of adventure. Some of the activities you can do are hiking, rock climbing, canoeing, rafting, canyoning, paragliding, ballooning, flying and horse riding.Would we go back again for a visit? Definitely!
Greg and Ronalee, Thank you for your invaluable help and recommendations. Really appreciate it. Patricia and Andrew