Why should I book a Bike Tour in Ljubljana?
Because this tour shows much much more than you could see on your own. Your guide will take you on a scenic journey of the real Ljubljana complete with history and a lot of fun and laughter. Ljubljana is a bike city, come and be one of us!
What is the cost?
DURATION: April to September (other times on request)
LOCATION: Centre, Ljubljana,
PRICE - THE ORIGINAL TOUR (4 hours):
30€ per person (maximum 8 people)
PRICE - THE SHORTER TOUR (2 hours):
22€ per person (maximum 8 people)
TIME: Departs 0900 Jul/Aug and 1000 April/May/June/Sept
THE PRICE INCLUDES: Bike rental, helmet, tour guide.
TERRAIN: Mostly flat on bike lanes, quiet roads, pedestrian zones.

Email - info@sloveniaforyou.com
What will we experience on the tour?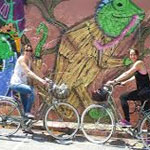 Off the tourist path...
Our tours are not just about the nice places and typical attractions in the city. It is more about the untold stories and interesting facts. Who had to quietly escape from Ljubljana over night? Which two man took their fence down and became big friends after that? We will try to explain how ordinary people lived and how their habits and way of life changed through time. We are not preparing you for a history exam. Nevertheless we will try to reveal a fair share of important events that had a big impact on the development of Ljubljana. All that and much more from a comfortable seat of a city bike, soaking it all in. Also prepare your cameras for some nice vistas along the way, some of them you won't find on typical postcards of Ljubljana.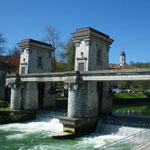 What sort of bikes do you use?
For our bike tours we use 28 inch Holland style city bikes from Italian manufacturer Alpina. Bikes have 6 gears and are equipped with comfortable seats, front and rear mudguards, chain-guards. Some of them have basket in the front. We can also provide 24 inch kids bicycles, child seat for the bike (kids up to 20kg) or a bicycle attachment for kids up to 7 years old. Mention that you need it when you book the tour.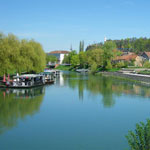 I'm not that fit, should i take the short or longer tour?
The difficulty of the tour is easy to moderate, so you should be able to cycle for around hour and a half at a leisurely pace over flat terrain and feel comfortable riding a bike. During our tour we have frequent stops every 5-10 minutes. You are here to enjoy yourself and not on a race, so we will adjust the pace to your needs. The First half of the longer tour takes us almost to the same places as the shorter tour. We circle around the castle hill and check out some attractions along the river or close to it. After that the longer one extends to the northern edge of Ljubljana. We like that part too, a bit more cycling and a bit less talking :) If you are a keen cyclist, definitely choose the longer one.

Email - info@sloveniaforyou.com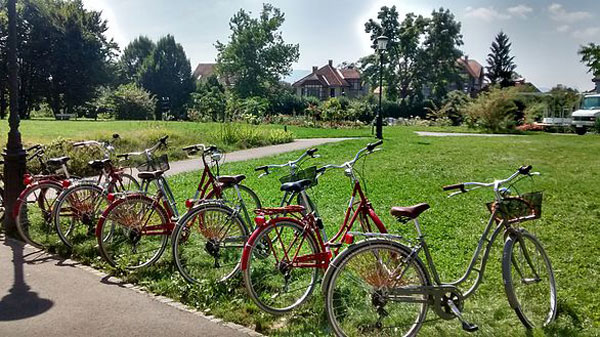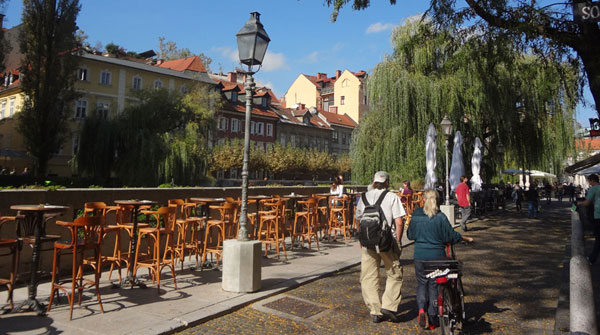 Ljubljana Bike Tour