Why should I book this exciting Black Hole Kayaking tour?
This is unique and definitely something different to experience and tell your friends about. Kayaking underground in an abandoned mine is an unforgettable experience. Don't even think, Book today!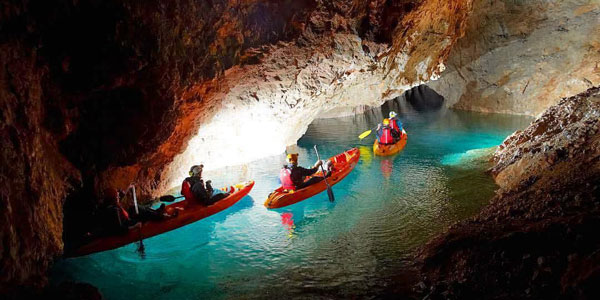 DAILY except Mondays - ALL YEAR ROUND
99€ per person
Minimum age is 10 years old and Minimum height is 150cm.
Minimum of 2 people needed for tours to proceed but if you are just one person then definitely still email to join a group or be put on the wait list!
* Winter (Nov-Mar) trips incur a 20EUR surcharge
Price includes transfers, guide, kayak and gear.

Email - info@sloveniaforyou.com
What is this awesome tour all about?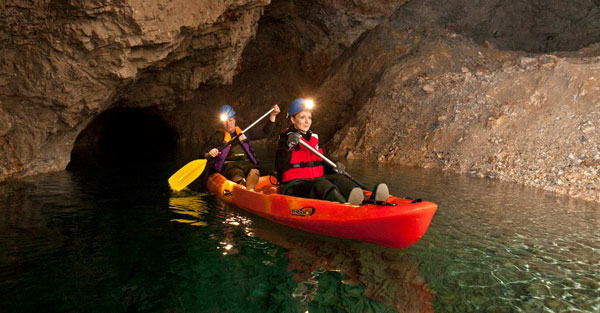 An unique tour featuring underground adventures in North Slovenia. After a short drive we will reach the entrance to the mines, where you will be briefed by our expert caving guide.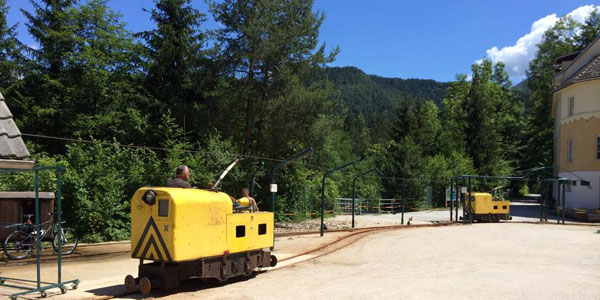 For the BH Kayaking option the entrance to the caves is reached with the original mining trains. Sit-on-top kayaks will be awaiting you on the bottom of the mine, which was flooded after mining was abandoned. You will get the chance to explore various passages and galleries. It's a dynamic activity, with a bit of both hiking and paddling, so you are never cold! All whole equipment will be provided, including drysuits with boots, helmets, headlights, gloves, life vest, poncho, etc.

Please bring warm clothes (long sleeves, pants & closed shoes), the temperature in the mine is a constant 10 degrees Celsius. For the BH Kayaking option have some extra clothes in your backpack to change into after the tour (just in case), plus if you are brave enough, you can also take a swimmsuit & towel for a dip in the chilly waters:)

Don't delay, book today!






Email - info@sloveniaforyou.com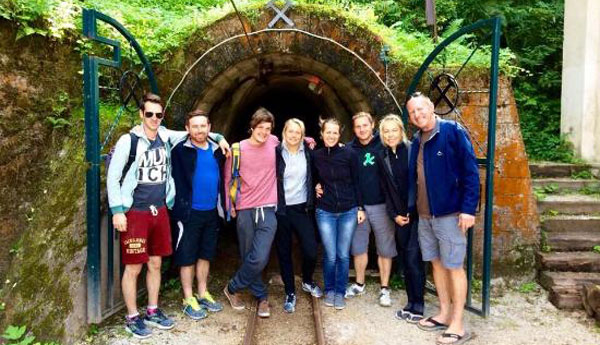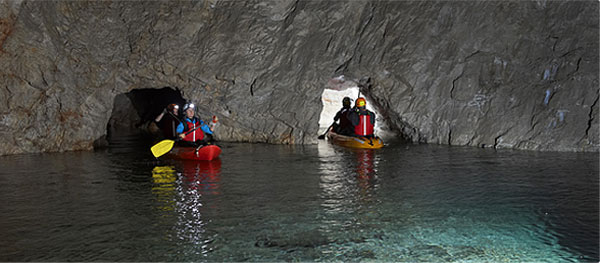 Slovenia Black Hole Kayaking Tour