Why should I book this exciting Tastings and Wine tour?
You go on holidays to experience unforgettable moments right? Well, this is one for the foodies. Local wines and craft beer, local cuisine and a great host in the stunning Vipava Valley, don't even think, Book today!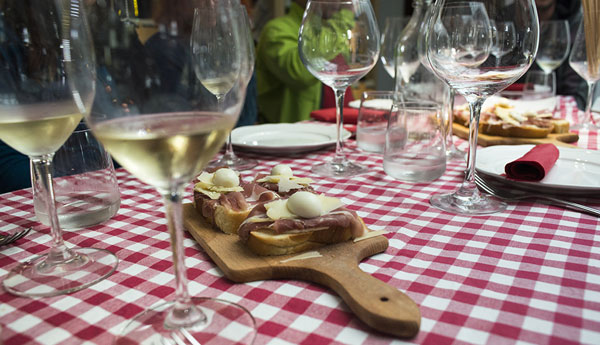 What is the cost?
SMALL DEGUSTATION -
Taste and experience two typical Vipava wine varieties with two snacks


6€ pp
BIG DEGUSTATION -
Tasting four Vipava wines, tasting one beer with four snacks


6€ pp
CRAFT BEER DEGUSTATION -
Tasting beers from Pivoarne Pelicon accompanied by four snacks


15€ pp
BREAKFAST DEGUSTATION -
buffet breakfast composed of typical Vipava products (domestic jams,cheeses,dried meat products,butter,yogurt,fresh baked bread)


15€ pp
LUNCH AT A LOCAL RESTAURANT -


25€-60€pp


DAY TOUR WITH WINERY VISITS, LUNCH AND TASTINGS -

Request Price
We can organise any kind of wine holiday in the Vipava/Brda region, just let us know and give us some prior notice :)

Email - info@sloveniaforyou.com
What is this food/wine experience all about?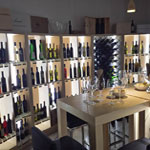 Come and experience Slovenia's West!
An exciting new tourist attraction in the Vipava valley (west Slovenia) offering a Vinoteca and degustation room showcasing the typical products of the Vipava valley. Offered here are a delighful degustation menu of home made products made in the valley. (wine, cheese, honney, marmelade, liqeours, etc.) We are able to serve from 5 to 60 people indoor and outdoor. We are located in Ajdovščina just 30min from Postojna.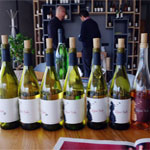 Sounds good, but what to choose from your choices?
Make a booking for breakfast, a long lunch or whenever suits you. Or just drop in if we are open and let us treat you to the best of Slovenia!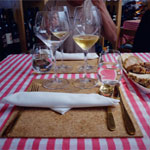 Can i book a day tour with wineries & food tastings?
Of course! The Vipava Valley and surrounding area has some amazing tourist sites. People can also visit beautiful natural and historical monuments of the region ( Old roman fortress Castra, Vipavski Križ, little Venice - Vipava and many others). Combine it with Brda for an awesome day. There are also some of the best restaurants in Slovenia located nearby and longer tours including winery visits, restaurants and accommodation are possible!"
Don't delay, book today!

Email - info@sloveniaforyou.com
Review
"Travellers that are limited by time will be happy to hear that can have delicacies from all over Vipava valley in one place. Of course is best to visit a winery to buy the wine, a farm to buy dry cured meat, cheese... but unfortunately we don't have always the time to do so or the farmers or wine makers are unavailable. You can taste everything here in the one place!
They offer tastings (with prior arrangement) of wine, olive oil, dry cured meat, liqueurs and jams on two premises. Smaller groups (max. 8 persons) are invited to the center of town Ajdovščina to an old roman tower where the shop is located. This is also the place to stop by to buy delicacies. Bigger tasting place is a little bit from the center of Ajdovščina. "
Tjasa (Slovenia)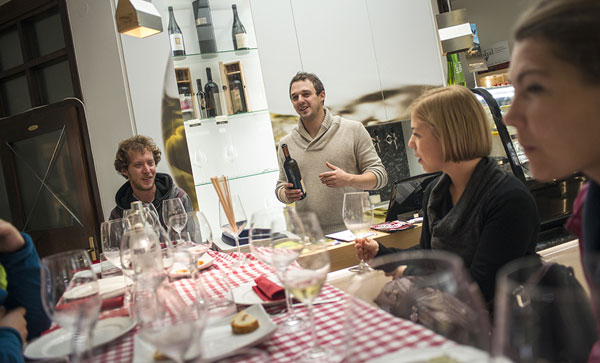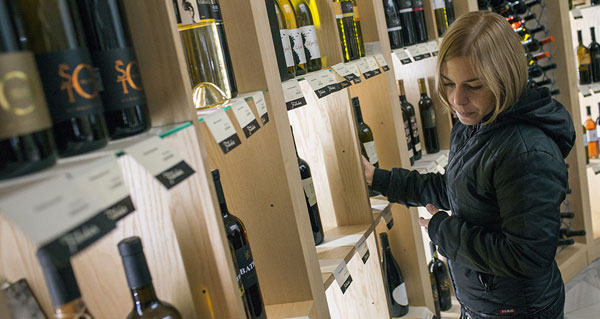 Slovenia Vipava Tastings Tour