Car Rental in Slovenia!
welcome
dobrodošli
-Sloveniaforyou-
Slovenia's no1 independent website!


---
Do I need to rent a car in Slovenia?
Where is the best place to hire a car?
Booking a one way car rental
What do I need to check when hiring a car in Slovenia?
What are the general road laws in Slovenia?
What are the roads like in Slovenia?
How do I use the vignette for tolled roads?
Car Rental locations in Slovenia
Rent a car worldwide using Zest

---
Do I need to rent a car in Slovenia?

Of course this largely depends on where you want to go and how long you are staying.

If you are staying in Ljubljana for instance, then it is quite easy to do day trips to popular places like Koper, Maribor, Bled and Postojna by bus or train.

Things get a little more complex when you want to travel to other places where public transport is more infrequent. This is where a car rental makes total sense and gives you total freedom on where to go and for how long.

For places like Kranjska Gora, Vršič Pass, Bovec, Kobarid, Goriška Brda, Nova Gorica, Postojna&Predjama, Škocjan Caves, Lipica, The Coast, Logarska Dolina, Ptuj, Jeruzalem Wine Region and all the Spa Resorts, a car is almost a necessity!


Where is the best place to hire a car?
Sloveniaforyou.com highly recommends using ATET Car Rental for car hire in Slovenia.

ATET are an outstanding local company who deal with top line clients such as American presidents and diplomats as an example. They pride themselves on the best customer service which can sometimes be worth its weight in gold in comparison to some of the larger firms.

To book a car through ATET, click on the box below to view their website for great rates and car details. Please use code SLOFORYOU in the booking for the best rates.

The guys at ATET will look after you in Slovenia!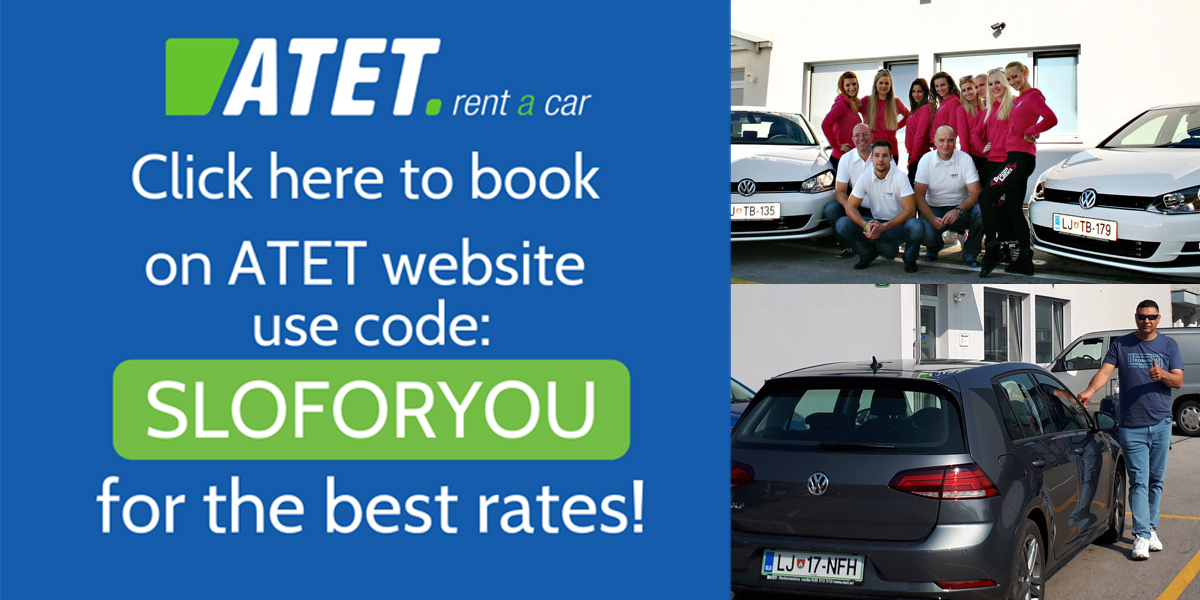 Booking a one way car rental
With our great partner, we also specialise in one way car rentals from/to Slovenia and surrounds. So if you want to pick up a car at point A and drop at point B (eg Ljubljana to Budapest, Split, Venice, Salzburg etc.) then send us an email today.

Please note our partners do not do ONE DAY one way rentals (see Transfers for that).
Check our One Way Rentals page: CLICK HERE!



What do I need to check when hiring a car in Slovenia?
AGE - This varies from company to company but 21 years is a standard requirement as you must have already held a valid drivers licence for 2 years. On top of this there can be further restrictions depending on the type and power of vehicle being booked. Some also charge a young driver surcharge for being under 25 years. See the terms and conditions.

BORDER CROSSING - Again this varies from company to company so you need to ask when enquiring. ATET provide a list of countries that are prohibited to visit which is basically all countries south of Montenegro and east of Serbia (eg Albania, Romania, Bulgaria, Russia). You will be provided with a CBC (Cross Border Card) which permits travel to authorised countries. This is also known as a "green card".

CHANGES - Sometimes circumstances change so also ask if there any charges if you return the car early or later or if you book and change the dates before pick up.

DAMAGE - A very controversial issue amongst renters when damages (or implied damages) occur to the vehicle. Obviously always do a walk around and note all scratches and marks on the car before leaving the yard. Check that these items are on the rental agreement. If you are concerned then bring this up before driving off. Take photos if required. If there is damage during the rental, make sure you document and film the damage and have some sort of verification from the company when you drop it off. A major controversy is when travellers return home and get a bill for unknown damages from the rental company. Take all steps to avoid this (including dealing with a good company to begin with!)

DOCUMENTS REQUIRED - Obviously you will need to provide proof you have held a licence for 2 years so a current drivers licence is needed. Your passport is also required for proof. If you are from outside the EU, you should also provide an international driving permit or IDP as well. This is especially crucial if your drivers licence is in a non-Roman alphabet. Plus you will need your credit card for payment.

DROP OFF / PICK UP SURCHARGE - Some companies will not charge a surcharge if you pick up from one office within Slovenia and drop off at another. The only exception to this may be the airport but this is fairly standard across the world. Most companies will also pick up or drop off from any point/address in Slovenia but at an extra cost for the service.

EXCESS - If your rental car has been involved in a collision or has been stolen and you are liable (whether your fault or not), your insurance policy will state the amount of excess you will need to pay as part of any claim against you. Even if you are covered by CDW/TP, you still may have a large excess amount to pay. Please check your policy.

INSURANCE - In Slovenia, CDW (Collision Driver Waiver) is compulsory so will be offered with all rentals. If you have a collision with another car, then the CDW covers most of the repair costs except the excess. CDW usually excludes windscreens, wheels, roof and undercarriage so check your policy.
TP (Theft Protection), covers you if your vehicle is stolen.
SCDW (Super Collision Driver Waiver) means you have zero excess to pay but of course costs more to buy. It is offered as an add-on by rental companies and can be useful for peace of mind.
Some people pay for the rental with a credit card that includes comprehensive insurance so there is no need to buy the SCDW. Others also think they can skip paying for CDW for the same reason but unfortunately this is compulsory whether you want it or not.

MILEAGE - Mileage also varies from company to company and there is often confusion as companies will state "unlimited mileage" but then say maximum of 500km per day for example so really there is a limit to the mileage. In broad terms, this means you will not be charged by mileage as with "limited mileage".

OFFICE HOURS- Always work out when you are arriving and departing and see if the rental office is open. If not, there may be a surcharge for out of hours pick up or drop off. This may also apply for weekends and holidays. Many companies are located at hotels so drop off is not a problem as you just hand the keys to reception, but pick up will need someone present so a charge applies.

ONLINE BOOKINGS - Be aware that some companies only allow you to book 30 days at a time online so multiple bookings may be needed if you want a long rental. Best to contact the company direct, maybe they can offer you a long term deal.

PETROL - Dont drive off without checking what fuel your car takes! Diesel is now a popular choice for longer mileage. Most rentals require you to either return the car with a full tank or prepay a tank of fuel beforehand.

ROADSIDE ASSISTANCE - Check what sort of roadside assistance your company has as this may prove the difference between a good or bad holiday if you break down!

SECOND DRIVER - Make sure that if more than one person if driving the car, that they are included on the paperwork otherwise your insurance will be invalid. Again, a surcharge may apply. The second person must supply the same valid driving ID that the main driver requires.

SNOW TYRES - From 15 November to 15 March (sometimes beyond these dates, during winter weather conditions (e.g. during snowfalls, black ice, etc.)), Slovene law requires all vehicles to be equipped with snow tyres or have snow chains in the car boot. The minimum tyre tread depth must be 3 mm. The rental company is obligated to provide these during these times but may charge a surcharge for the use of the equipment.

TRANSMISSION - Nearly all cars on the road in Slovenia are manual (or stick) but automatics are slowly making inroads once people realise how much easier they are to drive. If you require an automatic, make sure this is stated as most hire companies only have a few on hand and they are generally more expensive.

Do I need an International Driving Permit?? - One of the most frequent questions we get asked is whether you need an International Drivers Permit to drive in Slovenia. Here's the lowdown - You won't need one to hire a car from most rental companies, it isn't required. For the ones who do ask for it, in our experience they never ask for it when picking up a car - as long as you have a valid licence, passport and credit card. If your drivers licence is in a non-Roman alphabet language like arabic then yes, you will definitely need one so it can be translated.

As far as the law goes, everyone says it is law that you must have one whilst driving in Slovenia although we can't find a definitive page that outlines this so we cannot confirm this. The main purpose for the IDP would be for police purposes rather than a rental. If the police pull you over then they will want to see your licence and your passport for identity. If you have a drivers licence from Paraguay they may not have seen one before so cannot verify if it is genuine or not, hence the need for the IDP.

So, do I need to obtain one? - Yes, just to be on the safe side purchase one if you are driving in Slovenia as you never know what can happen!!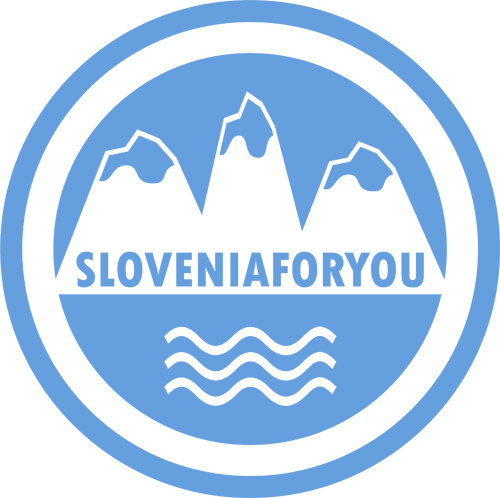 What are the general road laws in Slovenia?
Check with your rental company to confirm it comes with a "vignette". A vignette is a toll sticker which is required for travel on tolled expressways and freeways. If you do not display a vignette sticker on your vehicle you will be fined. ATET provide a "vignette" with all rentals.

Between November 15 and March 15, all cars in Slovenia, including rental cars are required to be equipped with snow tyres. This may incur an additional surcharge, depending on which rental company you choose.

Car renters are required to pay authorities for all fines and court costs for parking and traffic offences.

You must have insurance in accordance with Slovenian Legislation. You will need Legal Liability, Third Party and Public Liability insurance.

You must used dimmed headlights even during the daylight hours in Slovenia. It is illegal to use a hand held mobile phone while driving a car in Slovenia. In Slovenia everyone in the vehicle must wear a seat belt. This includes rear passengers as well as front.

The maximum blood-alcohol limit permitted is 0.05. Anyone suspected of driving or attempting to operate a vehicle when under the influence of alcohol or drugs must submit to a breath test or a medical examination.

There is a speed limit of 50 km/h in built up areas (towns), 90 km/h on single carriage ways (normal roads), 110 km/h on expressways and 130 km/h on highways.

You must drive on the right in Slovenia and keep in the right lane if not overtaking.

If issued a on-the-spot fine, you can reduce it by 50% by paying within 8 days. Foreigners who refuse to pay on the spot can have their passport and licence taken and brought before a judge.

And of course, do not use your mobile phone and do not drink and drive! Happy motoring!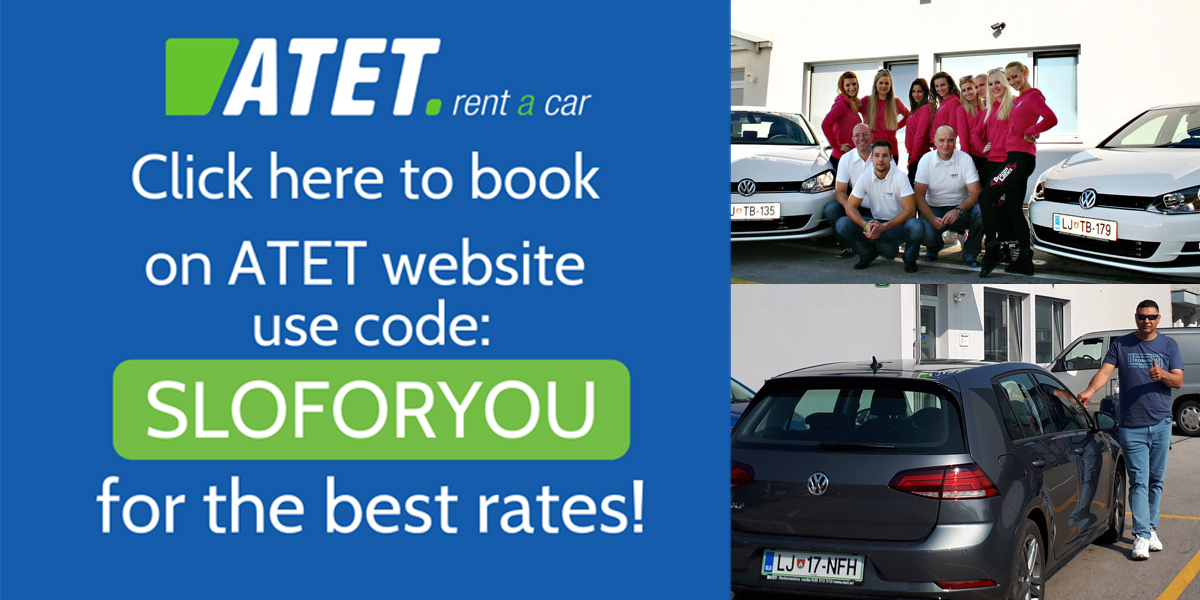 What are the roads like in Slovenia?
The major roads and highways between the major centres are in very good condition and are well maintained. Freeways and the Ljubljana Ring Road are two lanes in most places but you may encounter a third lane designed for trucks and slow moving traffic.

Secondary and country roads are for the most part in good condition but country roads between villages are very narrow with minimal passing space so beware of drivers coming the other way! In some cases you may get stuck with an approaching car so you either edge past each other or someone will have to reverse. Of course mountain roads can be a little hair-raising due to the narrowness and steepness so look into this if heading into the mountains. You will often incur delays due to a local driving a tractor, so have patience!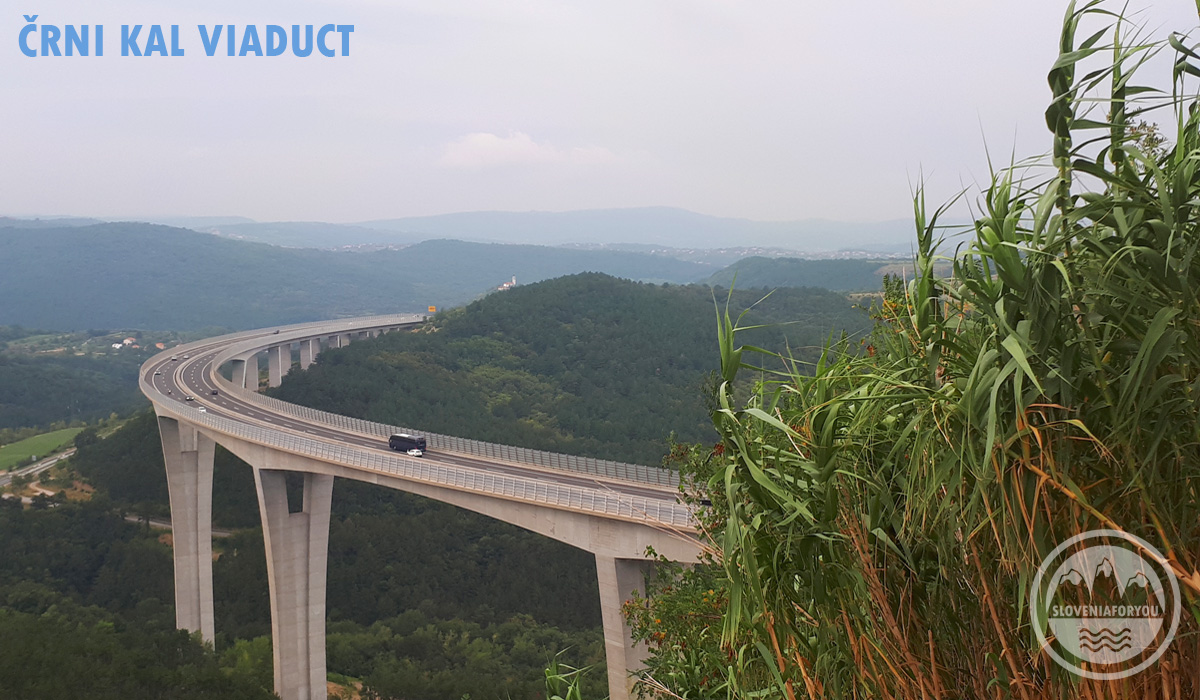 How do I use the vignette for tolled roads?
The vignette is a sticker placed on the windscreen that enables usage of tolled Slovenian motorways and expressways during a limited time period. This is for all drivers of vehicles up to a maximum permissible weight of 3.5 tonnes.

When approaching a toll booth, simply pick the correct lane for your car and driver through at reduced speed. You will be automatcially tagged so no need to stop. As a result, the overall traffic flow has improved as drivers no longer need to stop and this has positively affected both road safety and the CO2 emissions.

You can purchase a vignette from most petrol stations and other authorised dealers. For a full list click HERE

If arriving from another country, make sure you buy one BEFORE entering Slovenia and progressing along a tolled freeway. Fines can be hefty if caught without a valid vignette. After purchase, always keep the receipt in case you need a refund.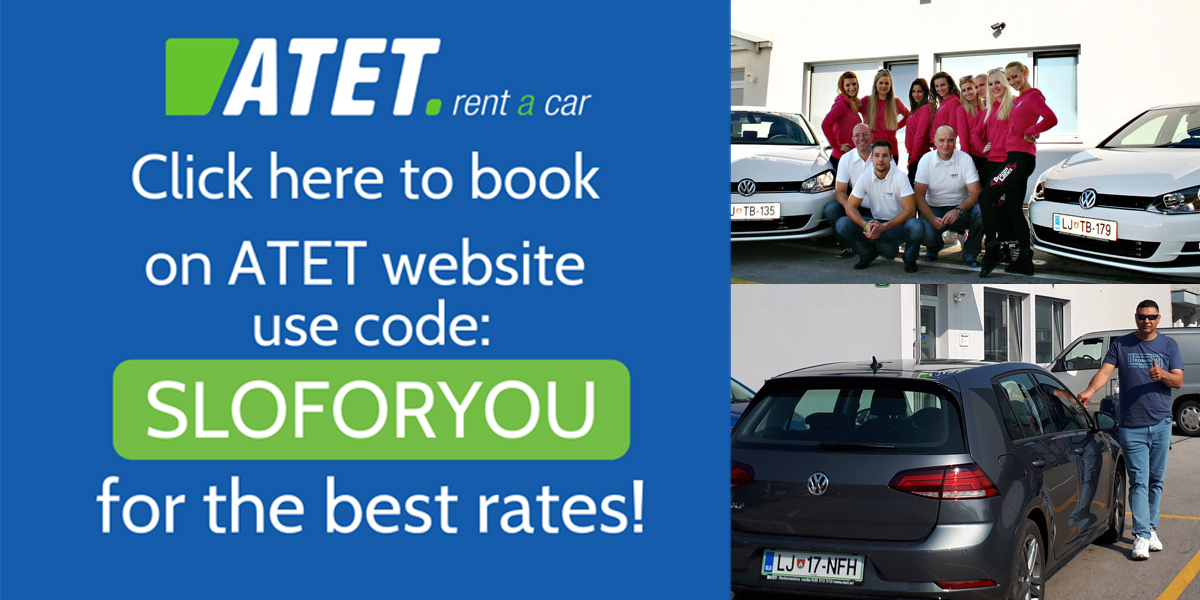 Car Rental locations in Slovenia
ATET Locations -

LJUBLJANA - Devova 6a, 1000 Ljubljana
T: + 386 1 513 70 17
Open: 08:00 - 18:00 Sat, Sun, Holidays: 08:00 - 13:00

LJUBLJANA AIRPORT - Zgornji Brnik 130a, 4210 Brnik
T: + 386 4 201 98 48
Open: 08:00 - 22:00 Sat, Sun, Holidays: 08:00 - 22:00

KOPER - Ljubljanska cesta 5, 6000 Koper
+386 40 80 88 29
Open MON - FRI: 08:00 - 18:00 Sat, Sun, Holidays: Closed

MARIBOR - Eve Lovše 19, 2000 Maribor (within Hotel Betnava)
+ 386 40 39 66 93
Open: 08:00 - 18:00 Sat, Sun, Holidays: 08:00 - 13:00

MARIBOR AIRPORT - Letališka cesta 10, 2312 Orehova vas
T: + 386 40 39 66 93
Open: 08:00 - 18:00 Sat, Sun, Holidays: 08:00 - 13:00



---
Rent a car worldwide using Zest
Outside of Slovenia we recommend you use our great partners at Zest Car Rental.

Zest Car Rental are a UK based company that deal with most of the leading car hire companies worldwide to bring you the best deals they can offer. In some cases, the quotes will be cheaper than if going through the same company directly!

This is handy if booking nearby countries around Slovenia like CROATIA, AUSTRIA, ALBANIA, BOSNIA, HUNGARY, ITALY, MONTENEGRO, SERBIA, GERMANY.

To book or get a quote with Zest, use the booking\quote engine below and enter your preferred details. The engine will take you to the Zest Car Rental site where you can see your quotes and make a booking.

Click HERE to view a handy packing checklist courtesy of Zest Car Rental!

All bookings made through our website help keep us going so we appreciate your support! :)


---
Welcome to Slovenia!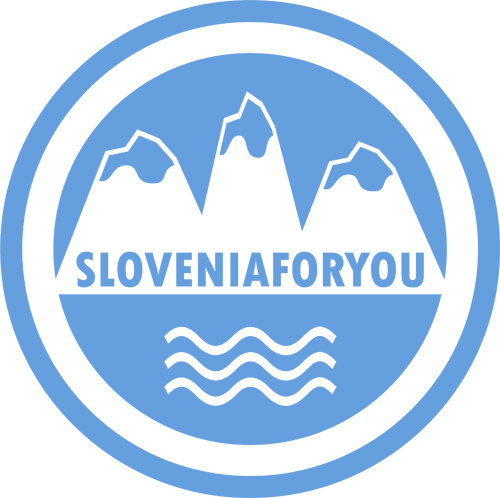 Book an exciting tour from our partners today!



Choose a service for your holiday from our affiliate partners!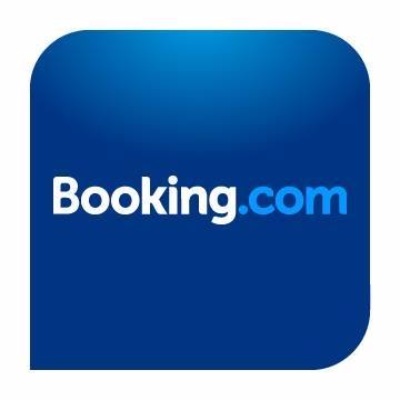 Accommodation Slovenia
Search for your ideal hotel, hostel, guest house or apartment in Slovenia and worldwide through our Booking.com link.
---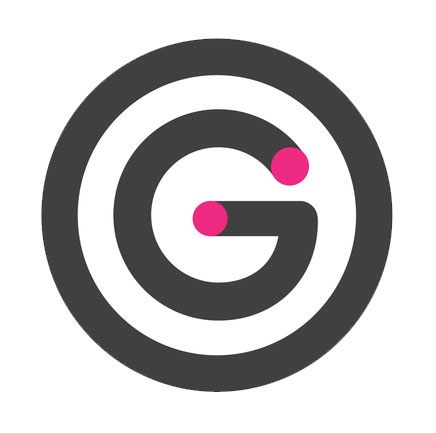 Goopti Transfers
Goopti offers the cheapest shared transfers across their network which includes Slovenia and neighbouring countries!
---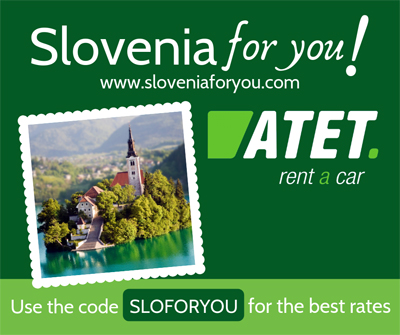 ATET Car Rental Slovenia
Book your Slovenian car rental with the best. ATET have offices in Ljubljana, Airport, Maribor & Koper.
Use code: SLOFORYOU in the booking for the best rates.
---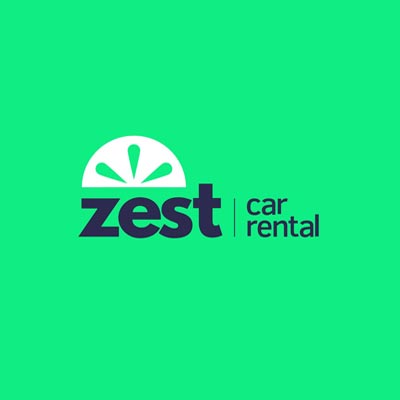 Zest Car Rental
Zest Car Rental is a great choice for car rental across Europe and the world, get a quote today!
---
如果您需要为您的斯洛文尼亚度假雇佣或租赁一辆车,请这里给我们发电子邮件 Sloveniaforyou.com,我们给您提供报价。 请即刻联系我们!

Benötigen Sie ein Leih- oder Mietauto für Ihren Aufenthalt in Slowenien, dann E-mailen Sie Sloveniaforyou.com für ein Preisangebot.

Se você precisar alugar um carro para suas férias na Eslovênia, mande um email para nós aqui do Sloveniaforyou.com que lhe enviaremos um orçamento.



---