The GoOpti experience - A shared transfer review from Ljubljana to Vienna
Author: Sloveniaforyou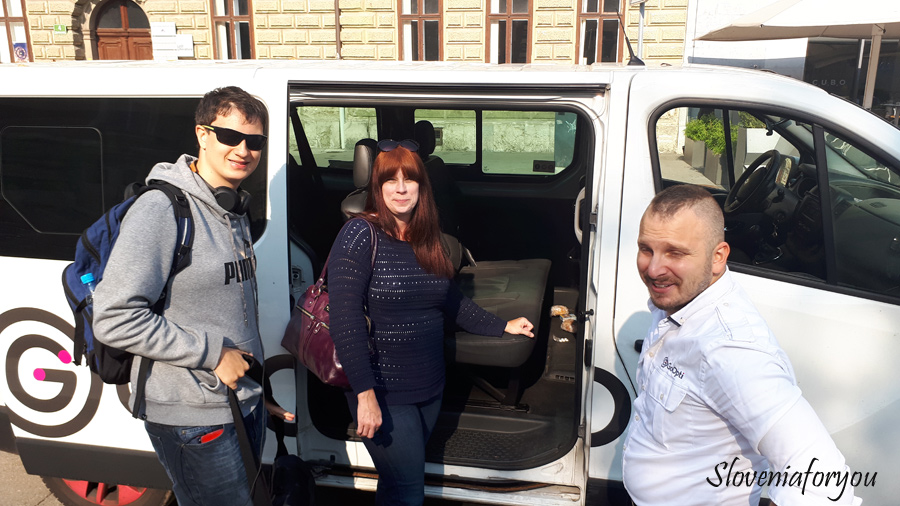 The team is ready for Vienna!
It's time for the Sloveniaforyou team to hit the road again and today we're reviewing Goopti's transfer service from charming Ljubljana to the grandeur of stunning Vienna.

Goopti provides transfers in their easily recognisable white vans between all the main centres in Slovenia and surrounding countries of Austria, northern Italy, northern Croatia and Hungary.

They specialise in transfers that connect all the major cities and towns and of course all the airports.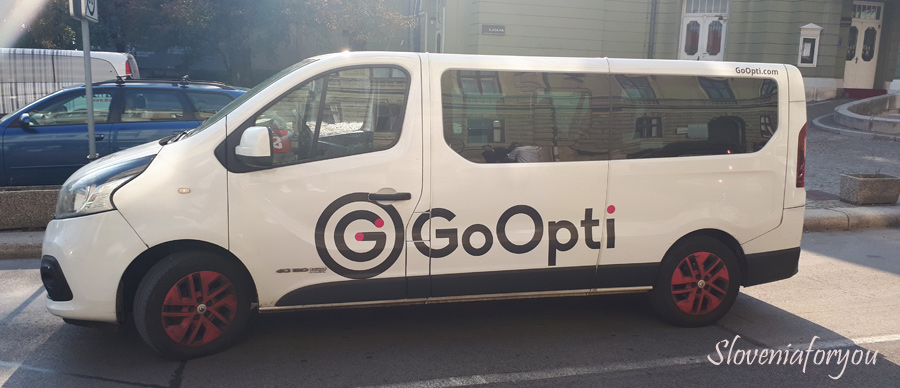 Distinctive Goopti Van!

The website is a breeze to use and you simply play around with your dates and times and book accordingly. You have the option of a shared or private ride and in general the earlier you book the cheaper it is. There is a surcharge for luggage and you can also add on extras like prams etc for a fee.


Plenty of room for your cases.

With the shared option, you will be matched up with others travelling around the same time along that particular route. So for Ljubljana to Vienna you might have to pick up others in Ljubljana, Celje, Maribor or even Graz and then head onto Vienna. If you're on a budget then the shared option is a good bet. For exact departure times, you can opt for the pricier option.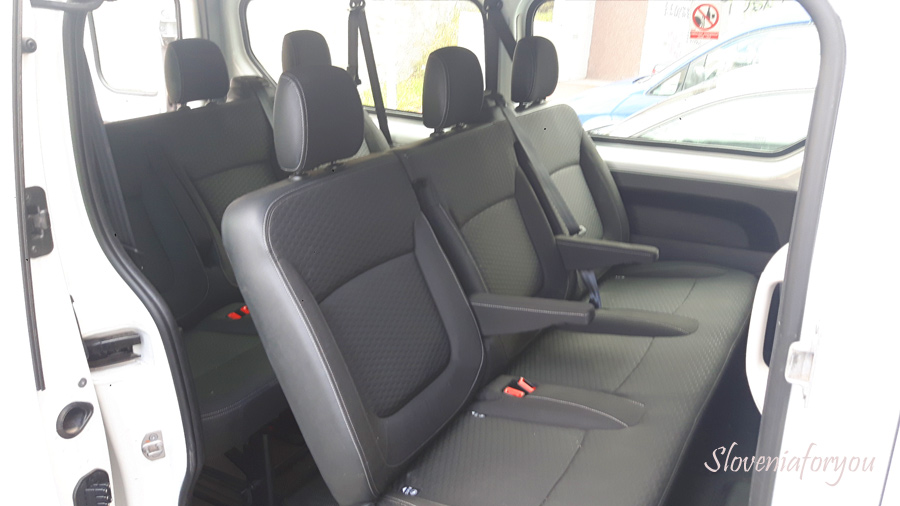 Inside its a 2-3-3 configuration!

A day before they will send you a text comfirmation and one hour before they will send the drivers name and mobile number.

On this occasion we are the only passengers so we say goodbye to Liza and the team at the Hotel Cubo and head for the freeway. Our route today will take us along the main E57 freeway past Celje and Maribor before heading into Austria past Graz and finally Vienna.


Goopti pickup point at Ljubljana Station

Journey time is around 4 hours and will include one or two rest stops at roadside petrol stations to buy snacks and use the facilities. Our driver Miran knows the route well and advises us he will stop where the toilets are free so we don't have to pay the usual 50c fee. Thanks Miran!


Stunning scenery between Ljubljana and Vienna

There is no stop at the border but the Austrian official gives us a very thorough looking over before waving us through. The ongoing immigrant issue means the borders between Slovenia, Austria, Hungary and Croatia are still a potential crossing point and therefore still manned to some degree.

As a comparison, the train from Ljubljana to Vienna takes around 6-6.5 hours and is quite a comfortable ride with some stunning scenery. The advantage with Goopti is that it is faster, door to door and flexible with departure times whereas the train is restricted to one or two departures a day.


Nearly there Vienna!

Greetings from Vienna and thanks Goopti!

Please use our Goopti link to get the best rates and to help keep the site going.

Popular routes include Ljubljana, Venice, Ljubljana Airport, Zagreb, Milano, Treviso, Bled, Salzburg, Vienna and Munich.
Sloveniaforyou wishes you a great holiday and if you have any queries, please email us at: info@sloveniaforyou.com

Book your GoOpti transfer by clicking HERE