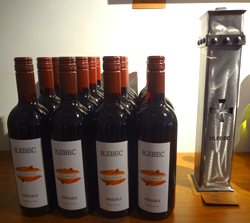 Dober dan and good day! If you've found this page then we know you're looking for a great wine holiday in Slovenia which will involve sampling the best wine & food and seeing some amazing wine country along the way! This will be a holiday to remember as you enjoy the Slovenian hospitality at a pace where you can slow down and totally relax. Stress is not in the holiday vocabulary!
Now sit back and plan your wine holiday with Sloveniaforyou as we take you through our available options!
Where to go? Which wine region should I visit to sample the best Slovene wines and have an unforgettable holiday?
First of all let us say that all of Slovenia's wine regions are set in stunning locations and each location is unique enough so you could return year after year and have a different experience each time! So yes, come back and try them all, you won't be disappointed!
So that is the first dilemma for someone planning a wine holiday in Slovenia. Stay in one region and really immerse yourself there or perhaps try a few regions? Of course it will also depend on your length of stay. If you have more than a week then you are definitely able to spread your time over several locations.
Go through each region by clicking on our links below and see what takes your fancy. Our pages will highlight the types of wines produced in that region and we will pair that up with our recommended accommodation choices and tours for that region. We will also note any related sights in the area for those looking to explore more than wineries!
Of course contact us here at
Sloveniaforyou.com
if you need help planning your itinerary (eg car rental or transfers etc) and we'll do our best to help you out!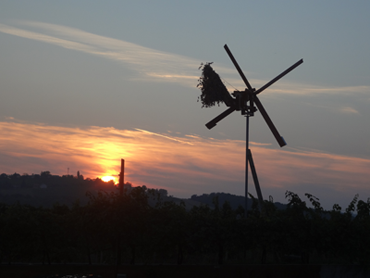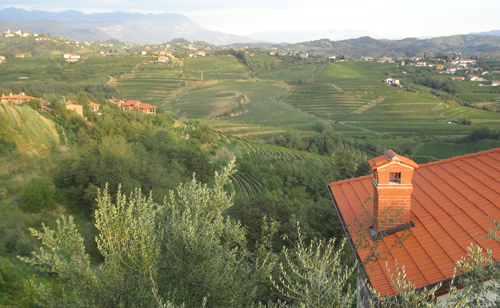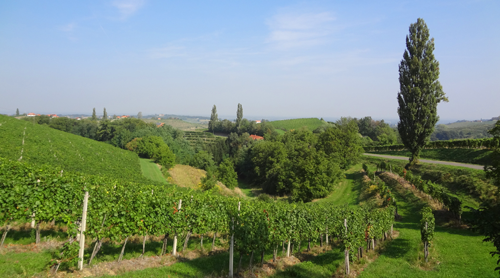 Slovenia is a year round destination for wine tourism, but of course the best seasons to visit are Autumn and Spring. During these times of the year you will see most of the big events and festivities taking place, such as wine fairs, festivals, gastronomic presentations and workshops.
Especially in November when basically the whole of Slovenia celebrates St. Martin's day, the traditional day that symbolises the must turning to wine. The must is usually considered impure and sinful, until it is baptised and turned into wine. The baptism is performed by someone who dresses up as a bishop and blesses the wine; this is usually done by the host. Another person is chosen as the godfather of the wine. The foods traditionally eaten on the day are goose and home-made or store bought mlinci.
September is an ideal time to visit as that is when they are harvesting the grapes and you too can take part in the process. A lot of the tourist farms and wineries will allow (sometimes expect!) guests to put their boots on and head for the vineyards to help collect the grapes ready for pressing. This is a most enjoyable experience and is a highlight of many guests trip. Then to try the final produce later, well, its unbelievable!
The last of the summer sun makes for beautiful evenings for relaxing and enjoying local produce and of course local wines. Sit back and learn of the Slovenian way of life in the spectacular countryside. For cityslickers it is definitely a change of pace. What a great way to spend a holiday. Your desk job will feel like a million miles away, at least for a few days!
Spring is beautiful, because nature awakes and everything is in bloom.
During summer it is nice to combine wine tourism with visits to the beautiful coastal towns and a chance for swimming and enjoying the sun. Inland it can be quite hot, so finding a cool, shady spot with a glass of vino is always a good idea!
Also winter has its magic, especially in December before the holidays, to celebrate with a glass of wine. Places like Ljubljana Christmas Market are vibrant and joyous and the Mulled Wine is sure to be flowing. Maribor celebrates with the Pruning of the Vine in FEB/MAR. The famous vine is the oldest in the world at over 400 years old! Whenever you decide to visit Slovenia, you will be most welcome!