So we've heard Slovenia has some great wine country and wine! Which wine region in Slovenia do we visit?

The good news is all of Slovenia's wine regions are set in stunning locations and each location is unique so no matter what choice you make you will have a great experience! So good in fact that you'll want to return and try them all!

So that is the first dilemma for someone planning a wine holiday in Slovenia. Stay in one region and really immerse yourself there or perhaps try a few regions? Of course it will also depend on your length of stay. If you have more than a week then you are definitely able to spread your time over several locations.

Here is a brief description of each region to whet the appetite. Then browse each region by clicking on our links below and see what takes your fancy. Our pages will highlight the types of wines produced in that region paired with our recommended accommodation choices and tours. Na zdravje!



Don't stress, Slovenia is a year round destination for wine tourism, but the best seasons to visit are Autumn and Spring.

During these times of the year you will see most of the big events and festivities taking place, such as wine fairs, festivals, gastronomic presentations and workshops.

Spring is beautiful, because nature awakes and everything is in bloom.

During summer it is nice to combine wine tourism with visits to the beautiful coastal towns and a chance for swimming and enjoying the sun. Inland it can be quite hot, so finding a cool, shady spot with a glass of vino is always a good idea.

September is an ideal time to visit as that is when they are harvesting the grapes and you too can take part in the process.
A lot of the tourist farms and wineries will allow (sometimes expect!) guests to put their boots on and head for the vineyards to help collect the grapes ready for pressing.
Harvest time is an enjoyable experience and is a highlight of many guests trip. Try the final product later, its unbelievable!

The last of the summer sun makes for beautiful evenings. Relax and enjoy local produce and of course local wines!

Sit back and learn of the Slovenian way of life amongst spectacular wine country. For cityslickers, it is definitely a change of pace. What a great way to spend a holiday. Your desk job will feel like a million miles away, at least for a few days!

Winter in Slovenia is also magical. Places like Ljubljana Christmas Market are vibrant and joyous and the Mulled Wine is sure to be flowing.

Maribor celebrates with the Pruning of the Vine in FEB/MAR. The famous vine is the oldest in the world at over 400 years old!

In November the whole of Slovenia celebrates St. Martin's Day, the traditional day that symbolises the must turning to wine. The must is usually considered impure and sinful, until it is baptised and turned into wine. The baptism is performed by someone who dresses up as a bishop and blesses the wine; this is usually done by the host. Another person is chosen as the godfather of the wine. The foods traditionally eaten on the day are goose and home-made or store bought mlinci (traditional flatbread).

Whenever you decide to visit Slovenia, you will be most welcome!



---
Wine Regions of Slovenia
See which regions interests you and then click to find out more!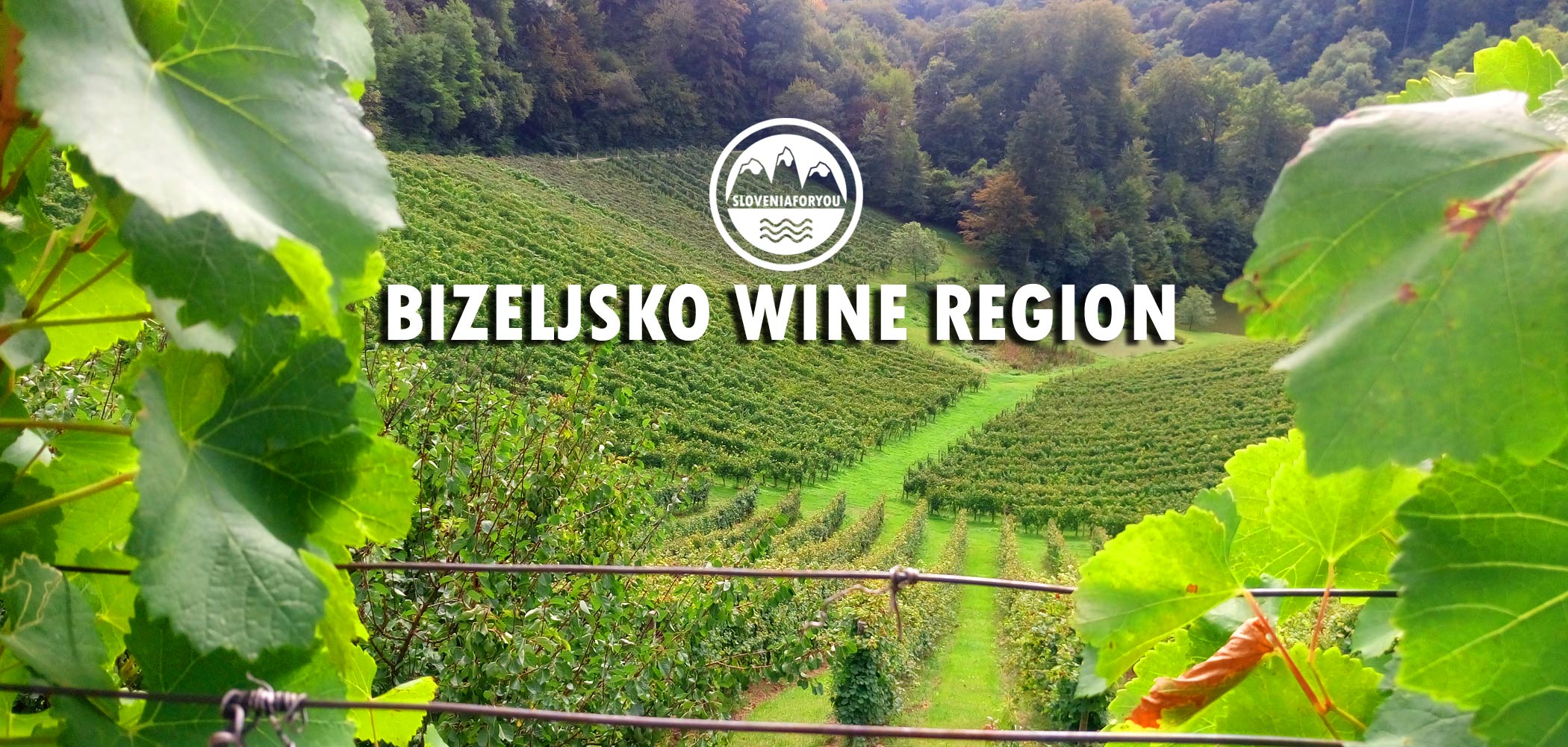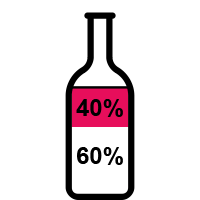 Why visit this wine region?

Bizeljsko/Dolenjska is a complete surprise and delight.
This is the home of the famous "Cviček", the mysterious "Repnice" and spectacular Sparkling Wines.
Click HERE to visit our Bizeljsko/Dolenjska page.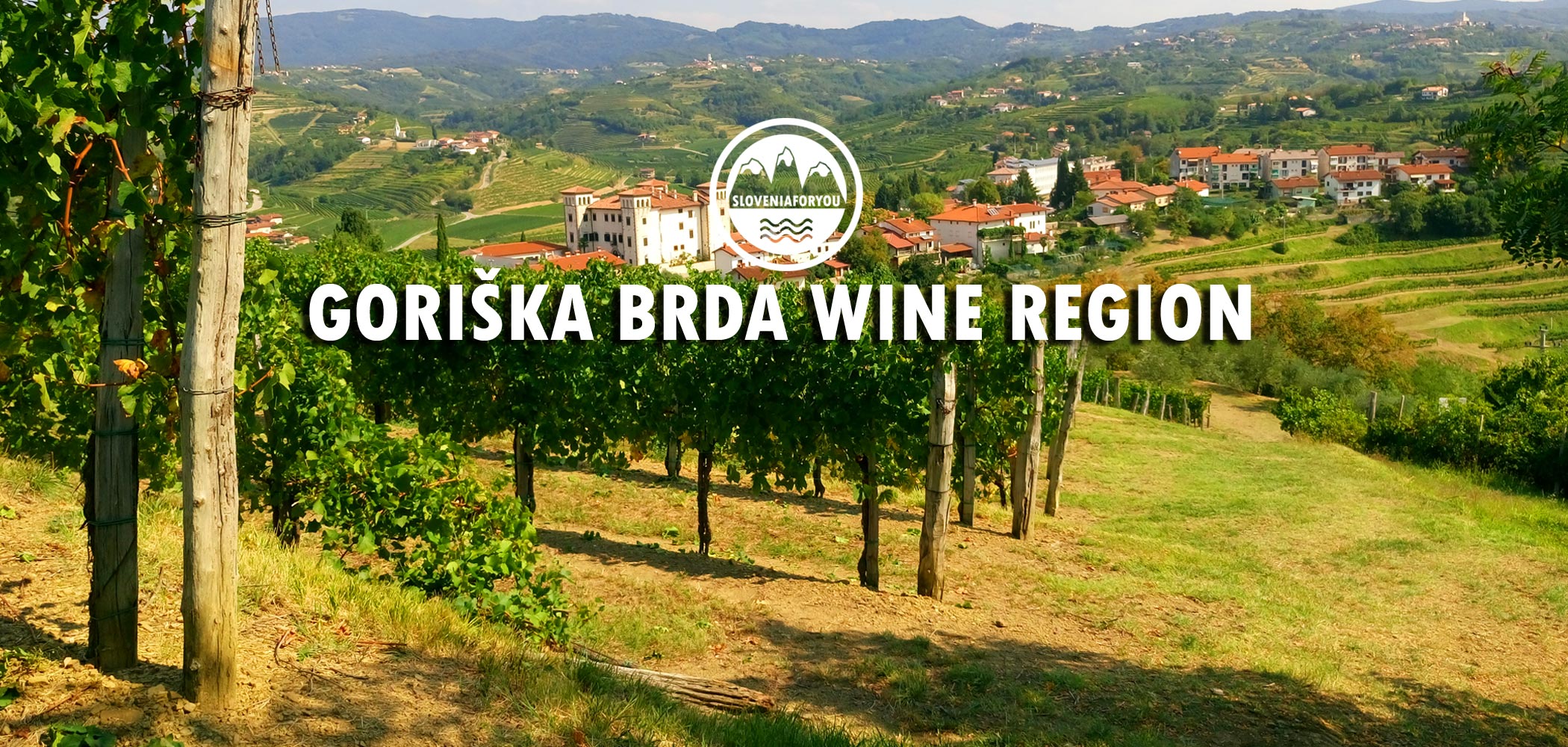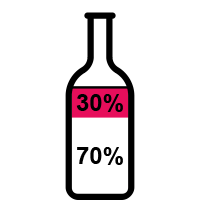 Why visit this wine region?

Slovenia's answer to Tuscany is a no brainer.
Goriška Brda is home to fabulous whites like "Rebula" and "Pikolit". It is also known for Orange Wines!
Click HERE to visit our Goriška Brda page.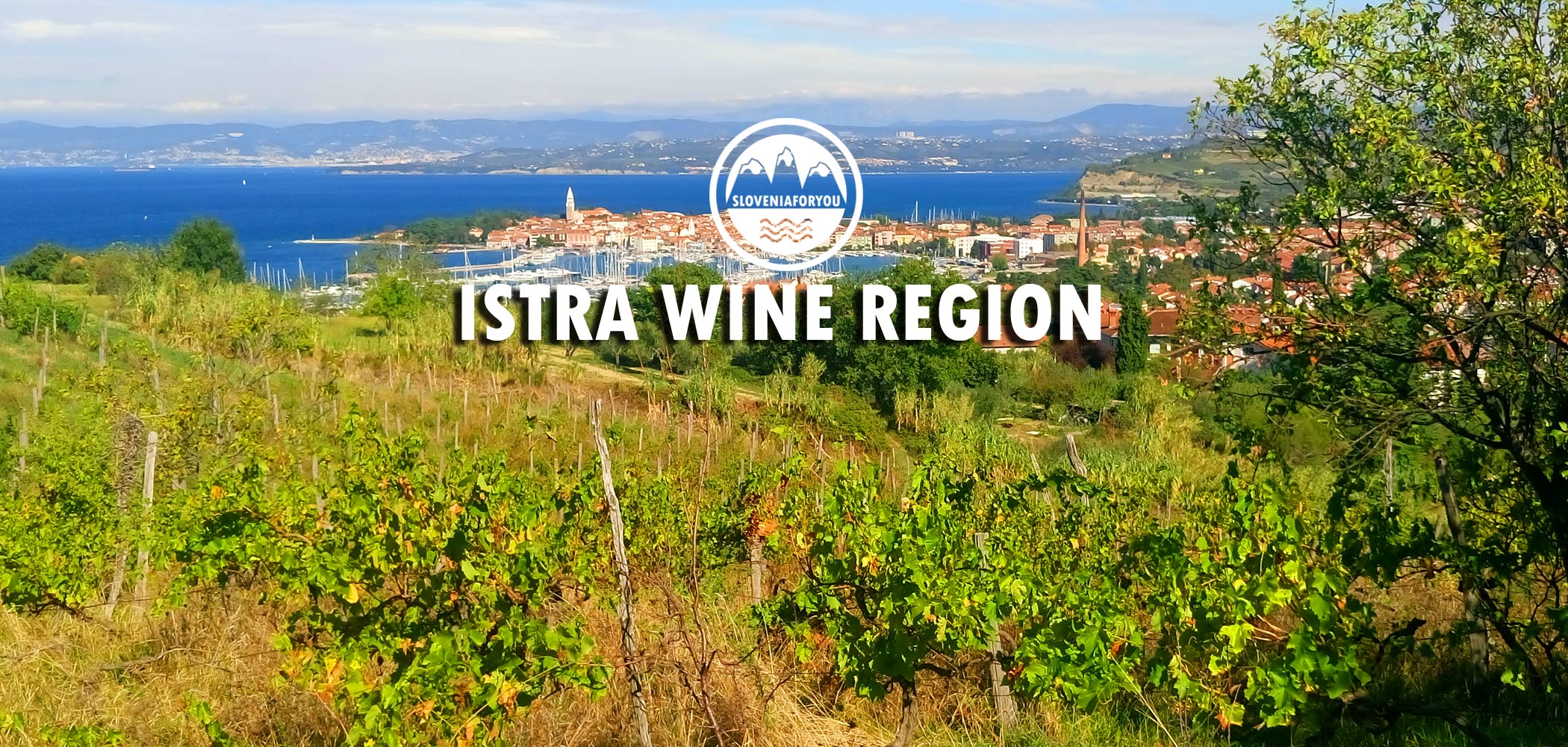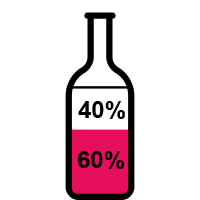 Why visit this wine region?

The lure of the sea and quaint hillside villages invites you to discover quality local reds like the luscious "Refošk", "Cabernet Sauvignon" and crisp whites like "Malvazija".


Click HERE to visit our Istra page.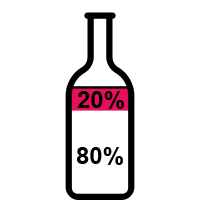 Why visit this wine region?

The rolling winehills of Jeruzalem are spectacular and its all about the whites here like "Beli Pinot", "Reisling" and "Traminec". Visit today, you will be back for sure!

Click HERE to visit our Jeruzalem page.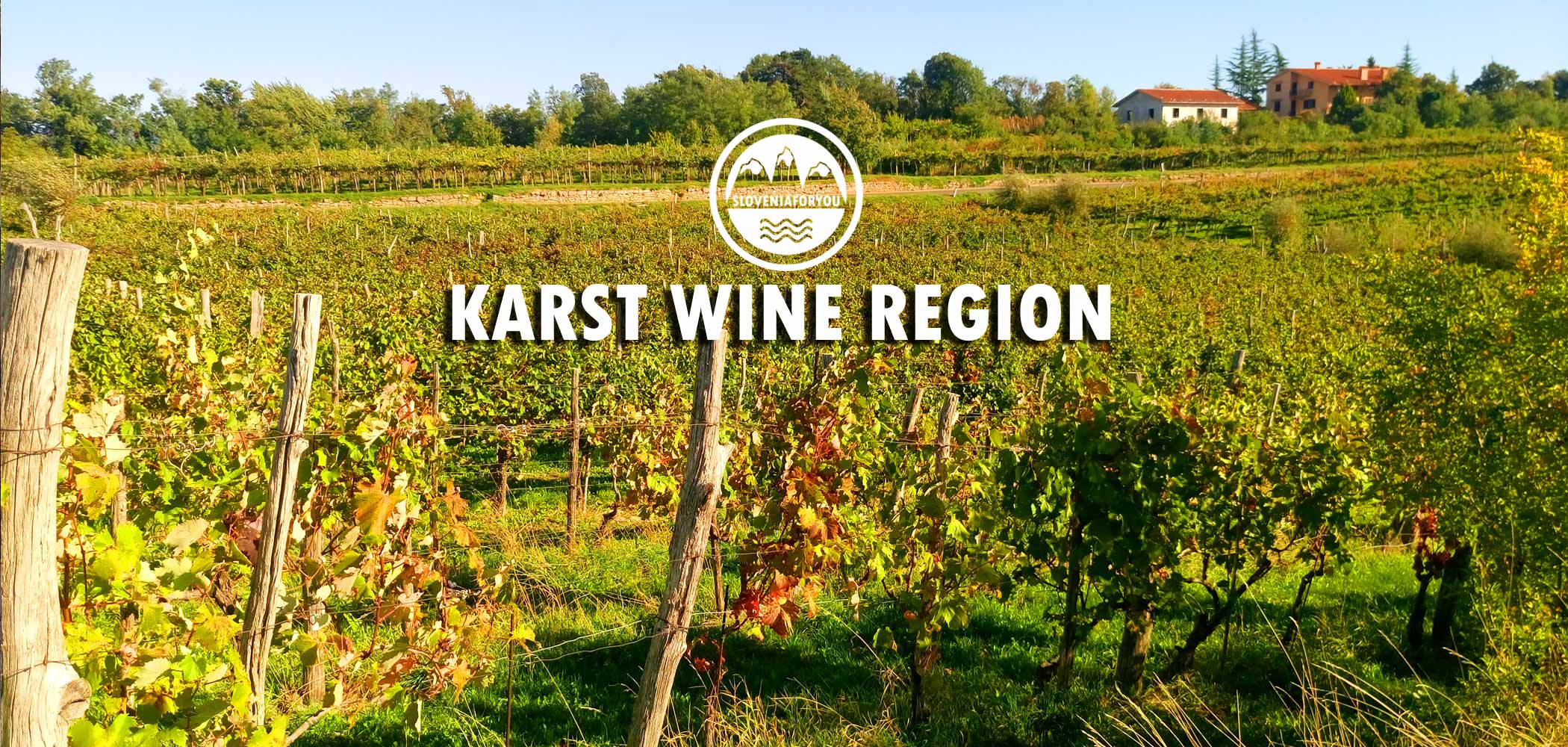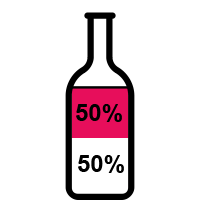 Why visit this wine region?

Limestone in the soil makes wines from this region something special and the mighty red "Teran" is definitely that! Also famous for their "hrami" or wine cellars cut into the local stone.

Click HERE to visit our Karst page.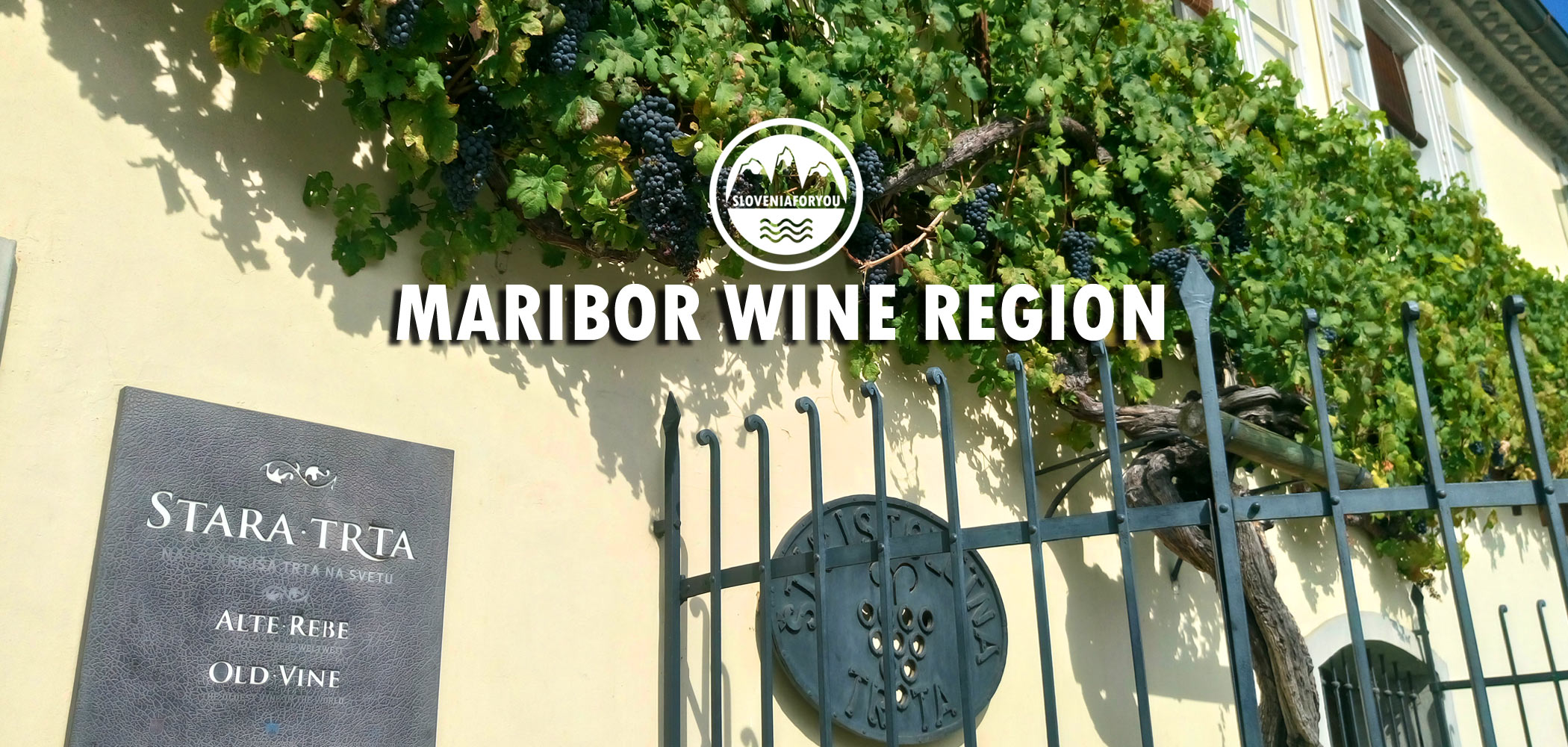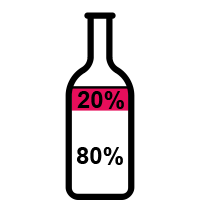 Why visit this wine region?

Maribor is famous for the oldest living vine and some of the best wine festivals in the country. Its all about the whites here like "Reisling" and "Muscatel" and the odd red like "Blaufranksich".

Click HERE to visit our Maribor page.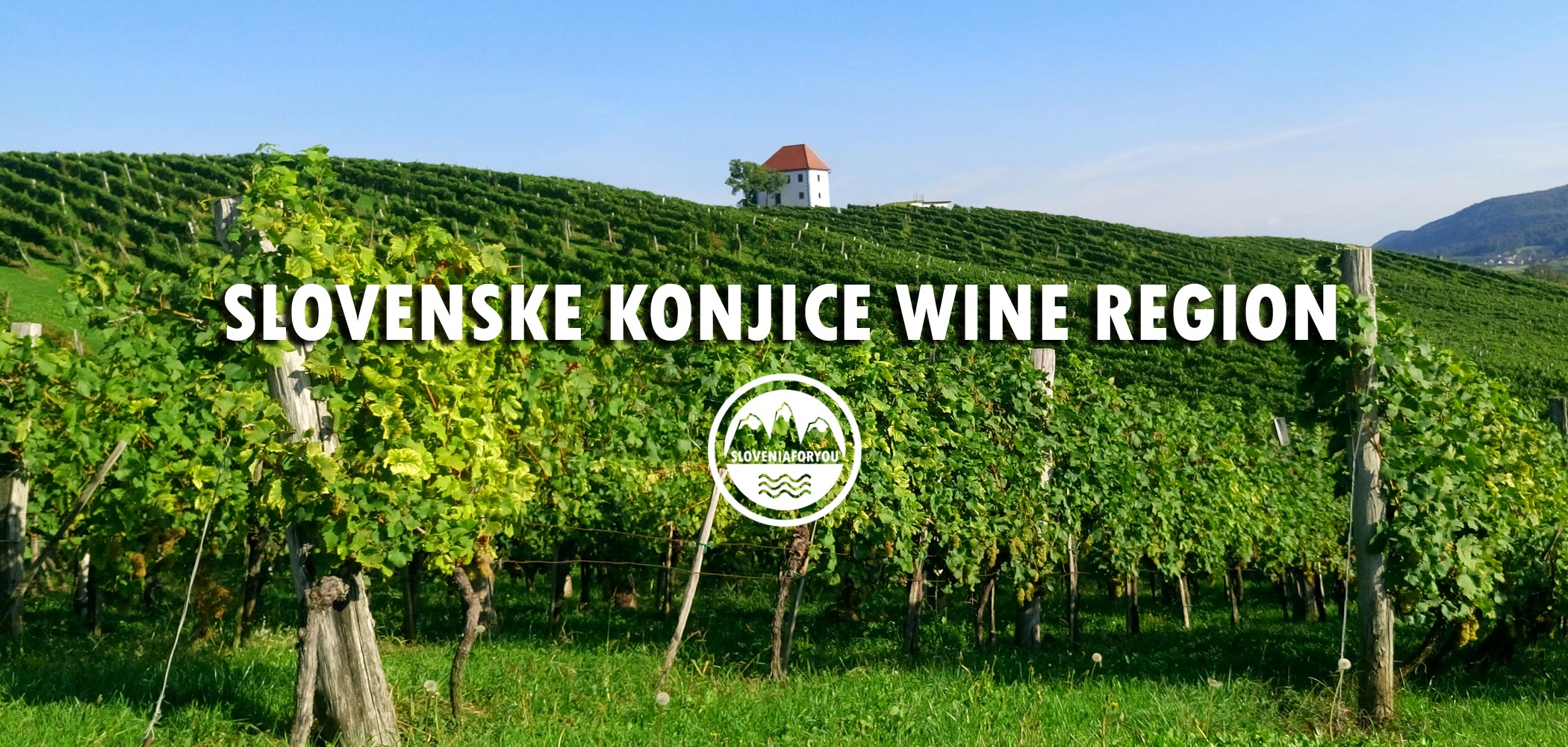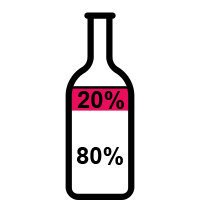 Why visit this wine region?

We love it because of the beautiful hillside vineyards arranged in perfect lines. A favourite is the local "Konjican" blend of Reislings and White Pinot. A beautiful part of Slovenia!

Click HERE to visit our Slovenske Konjice page.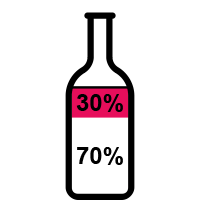 Why visit this wine region?

A hot-spot for wine tourism, passion is in the vine here and you will love trying local varieties like whites "Pinela" and "Zelen" and reds like "Pinot Noir" and "Syrah". Don't wait, explore now!

Click HERE to visit our Vipava Valley page.



---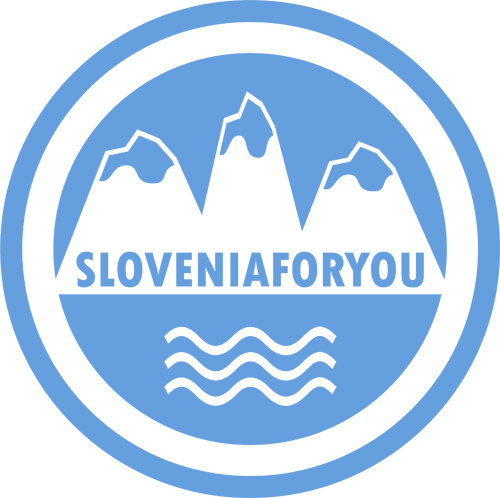 Book an exciting tour from our partners today!



Choose a service for your holiday from our affiliate partners!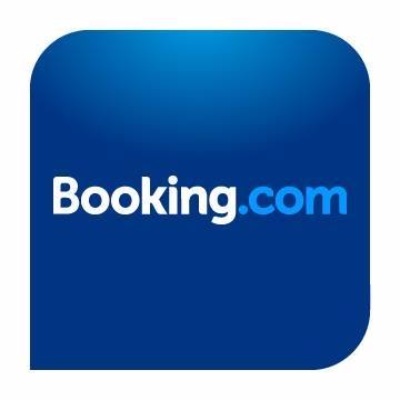 Accommodation Slovenia
Search for your ideal hotel, hostel, guest house or apartment in Slovenia and worldwide through our Booking.com link.
---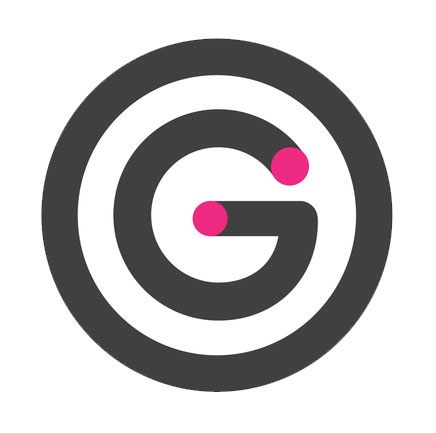 Goopti Transfers
Goopti offers the cheapest shared transfers across their network which includes Slovenia and neighbouring countries!
---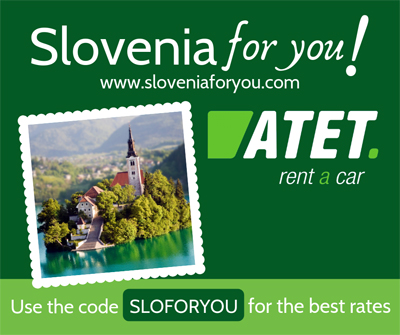 ATET Car Rental Slovenia
Book your Slovenian car rental with the best. ATET have offices in Ljubljana, Airport, Maribor & Koper.
Use code: SLOFORYOU in the booking for the best rates.
---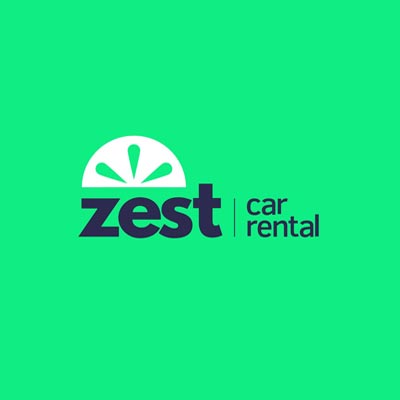 Zest Car Rental
Zest Car Rental is a great choice for car rental across Europe and the world, get a quote today!
---
请看看我们精心为您定制的团体和个人自助游览斯洛文尼亚的旅行安排,
如果您想预订,
请在这里给我们发电子邮件 Sloveniaforyou.com

Auf unserer Webseite finden Sie eine große Auswahl an öffentlichen und privaten Touren in Slowenien. E-mailen Sie Sloveniaforyou.com und buchen Sie Ihren Ausflug!

Dê uma olhada nas nossas ótimas opções de passeios por toda Eslovênia. Ha opções de passeios em grupos e também passeios exclusivos. Se quiser fazer uma reserva, basta enviar um email para nós aqui do Sloveniaforyou.com

---