THE MIGHTY REBULA (white)
The most prominant and famous variety produced here is the Rebula. It accounts for around 25% of all the wine produced in Goriška Brda. Rebula, aka 'Ribolla or Ribuela (meaning ruby red)' is originally from Greece but has been grown in Slovenia for at least 750 years.
Literally, it means reboil allowing for the grape's propensity to undergo malolactic fermentation no matter what the conditions. Rebula is an autochthonous Brda variety, modest and resilient. It grows well in the marlstone, flysch and stoney soil. On sunny sites, it gives outstanding results. After years of quality anaylsis and selection, the experts of the Goriška Brda Wine Cellar say they have developed four clones of Rebula.
Its a lively dry white with all the complexities of a chewy red and traditionally best drunk young. But the grapes are not suitable only for young, fresh wines but for ageing as well. The wine is an excellent basis for sparkling wines. Traditionally, the Brda Rebula grapes have also been dried for the production of excellent dessert wines and the local favourite "slamno vino" or straw wine.
Colour: It is of gold yellow colour with greenish shades.
Scent: Intensely fresh and fruity, reminiscent of lemon, green apple, grapefruit and acacia blossom.
Taste: The harmony of acids makes it fresh and easy to drink. Excellent, matured wines taste of cedar wood.
The wine is suitable as an appetizer; it pairs deliciously with sea fruits, fresh water fish, poultry and vegetable dishes.

WHAT OTHER VARIETIES ARE PRODUCED?
Besides Rebula, you will also find Merlot, Chardonnay Sauvignon Verde, Pinot Grigio, Cabernet Sauvignon, Pinot Bianco, Sauvignon and Cabernet Franc. In smaller numbers you will also find the odd Syrah, Modri Pinot, Refosk, Pikolit, Verduc, Malvazija, Rumeni Muškat (Muscatel), Barbera, Gamay and Prosecco.
Here is a summary of some of these varieties:
WHITES
PIKOLIT (Piccolito, Weiser Blaustinge)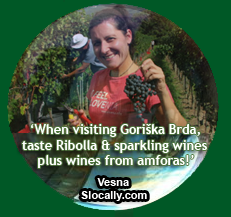 Pikolit is an old vine widely cultivated in Goriško, Friuli and Hungary. It was held in high esteem in Antique Rome. As early as the 18th century the wine had the right of domicile in the courts of French kings and Russian tzars as well as in the Vatican. The variety is old and suffers from poor pollination; consequently, the harvest is relatively small. This is the reason why the variety has not spread to farm vineyards. It used to be grown in the vineyards owned by feudal lords and in parochial vineyards.
Colour: Its colour is gold yellow to amber.
Scent: The bouquet is reminiscent of white peach, apricot and honey.
Taste: Pikolit is a full-bodied, alcohol wine with the distinct aroma of fresh fruit and acacia honey. A semi-dry or sweet Pikolit complements fruit desserts perfectly.
GREEN SAUVIGNON (Sauvignonasse, Sauvignon Vert)
Green Sauvignon is another old cultivar of the Goriška Brda region where it was introduced in the 18th century. Before October 2004, Green Sauvignon went under the name of Tocai Friulano; however, due to the Protected Designation of Origin status given to Hungarian Tokai it was not allowed to keep the name. Hungarian Tokai, of course, belongs to the category to the liqueur wines and does not originate in the variety of Tocai Friulano (Green Sauvignon) but in Furmint (Šipon). It is classified as a quality cultivar for white wines and requires favourable vineyard sites and medium strong soil. It is rather sensitive to water shortage.
Colour: It is of straw yellow with greenish shades.
Scent: Medium intense aroma with the accompanying fragrance of almonds and field flowers.
Taste: Green Sauvignon, a strong, full-bodied and extracted wine, is warm, nicely harmonious and of lower acidity.
The taste of almonds is felt on the tongue. Green Sauvignon is a classic aperitif wine in the Italian part of the Goriška Brda. It has become established with fish dishes, poultry and grilled rabbit.
VERDUC
Verduc is an autochthonous variety of Friuli and has been known for long in the Goriška Brda, too. It is cultivated on 3.5 ha of vineyards. The cultivar is sensitive to water shortage and to peronospora, a fungal disease. Boasting a flourishing crop, it gives a constant yield from year to year.
Colour: It is a straw yellow colour.
Scent: Medium intense, soft acacia blossom- or honey-scented aroma; sometimes it can be intensely fruit-scented.
Taste: Structured and full-bodied, its medium sour taste emanates warmth depending on the alcohol content.
CHARDONNAY (Morrillon, Beaunois, Pinot Chardonnay)
Chardonnay is a variety which many consider to be the most noblest among white cultivars. It is cultivated in many wine-growing countries world-wide but its origins are in Burgundy. Chardonnay requires sunny and airy sites and medium heavy soil. Winegrowers are fond of it as it is of a robust growth and yielding enough so there are no problems with its cultivation. The variety offers a choice of different styles: the wine can be simple, drinkable, medium-bodied or full-bodied and structured.
Colour: It is of a straw to gold yellow colour only rarely refreshed by tiny green strands.
Scent: The wines made from Chardonnay are known for their rich, pronounced and complex varietal scent which differs from one place of origin to another since it is so widely spread on various latitudes. The aroma of young wines is apple-, pear- and peach-scented.
The Chardonnays from southern, sunny sites have pronounced aromas of citrus fruits, melon, pineapple, fresh hazelnuts and caramel. With the wine maturing, the primary aromas of the grapes change and the aromas of butter, honey, bee wax, vanilla, minerals, spices, dried hazelnuts and nuts become more distinct.
Taste: A sip of the wine offers the luxury of scents while being full-bodied. It is strong and rich leaving a long impression in the mouth. The luxury of scents and tastes is further intensified in the production of the wines of special quality.
GRAY PINOT (Rulander, Pinot Grigio, Pinot Gris)
The homeland of Gray Pinot is Burgundy in France. It belongs to the narrower family of Pinots as it originates in the bud mutation (hereditary change) of Blue Pinot. Historically speaking, Pinots are one of the oldest wine variety in the history of mankind. In the beginning of the 18th century, Ruland, a merchant, discovered it in his vineyard in France and named it "rulander". The vine is not choosy as to the soil, but too much moisture in the soil and drought periods do not agree with it. Its flourishing crop can be relied on.
Colour: We are usually confused by the shades of colour of this wine as it offers a subtle shade of pink. The grape skin of Gray Pinot contains some more shades of red. Depending on the processing of grapes, the wines can be anywhere from a translucent yellow colour to intensely coloured wines or they can even have a hardly noticeable translucent shade of rose.
Scent: The wine offers a range of scents of exotic fruits (pineapple, grapefruit), butter, pear, cinnamon all of which are of average intensity.
Taste: The wine is rich-flavoured with pronounced acid. Its after-taste is lengthy.
SAUVIGNON (Sauvignon Blanc, Sauvignon Bianco, Sauvignon White, Muskat Sylvaner)
Sauvignon originates from France and is cultivated in most of the winegrowing countries. The variety is not too choosy as far as soil is concerned but it does better in good soils, even more so if the vineyard bathes in the sun. It is boasts profuse growth, which is manifested by rank foliage of the vine during vegetation. It is considered to be a high quality variety for white wines, which is owed to its varietal character that depends primarily on the selection, type of soil and microclimate.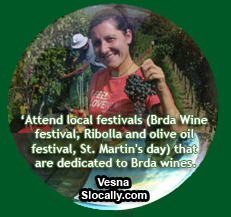 Colour: It is of a greenish yellow colour.
Scent: The primary aromas are distinct, characteristic of the variety and distinguishable as to the origin although they do differ in shades. They are reminiscent of the scent of elder blossom, cut grass and tomato or blackcurrant leaves. Some wines are gooseberry-scented. The scent of asparagus is also a component part of the aroma of this wine.
Taste: It is full-bodied and with, almost as a rule, sufficient acid, it is tasty and fresh. Under-ripe grapes are expressed in the wine, which, consequently leaves some bitterness on the tongue, which in turn provide evidence of the easily recognisable character of this variety. Depending on the degree of the expressiveness of the Sauvignon varieties, those less expressive can be served with fish or vegetable stews while the more expressive ones pair well with fish sauce. Better vintages combine very well with goat cheeses offering delicious and piquant pleasures.
WHITE PINOT (Pinot Bianco, Weisser Burgunder, Pinot Blanc)
Its homeland is Burgundy in France. About twenty years ago when the Chardonnay wine gained in popularity world-wide, the wine experts in Slovenia realised that the majority of the vineyards, until then considered to be planted with varietal White Pinot, were actually planted with Chardonnay. Before the two varieties were formally separated the wine was fully labelled Pinot – Chardonnay. Furthermore, White Pinot wines are less characteristic variety-wise than Chardonnay wines. The variety is not sensitive to site. Airy, light and medium heavy soil agrees with it.
Colour: It is of a light yellow colour which changes to an almost gold yellow shade over years.
Scent: The wine is enjoyably aromatic with traces of fresh fruit scents, to wit, those of apple, strawberry leaves and grapefruit. If the wine is very well made they can be quince- and caramel-scented.
Taste: The wine is full-bodied and flavourful with a pronounced aroma of lemon and grapefruit.

REDS
MERLOT (Plant Medoc, Merlou)
Merlot is a relatively young variety which originates from France, i.e. from the surroundings of Bordeaux. It was first documented in the 18th century. It is named after blackbirds (merle is French for blackbird) which enjoyed pecking the grapes. In our assortment of red varieties, the share of Merlot is by far the largest, which is owed to the good results it has been producing in the Goriška Brda terroir. In addition to the high quality grapes provided by the variety, which is also very important for a levelled quality of vintages, Merlot likes medium heavy and not too moist soil as well as sunny and easily permeable sites.
Colour: The young wine is of a beautiful ruby red colour which changes fast over the years and acquires tiny gold strains which are followed by amber and later by brownish strains.
Scent: The scent is fruity and reminiscent of ripe cherry, raspberry, mulberry and blackberry.
Taste: The wine is rich, fruity with extremely well integrated tannins and a long finish. The harvest from limestone and sandy soil contains soft tannins, while on clayey-sandy soil the tannins are heavier and astringent.
CABERNET SAUVIGNON (Cabernet, Petit Cabernet, Vaucluse)
The variety originates from France (Bordeaux). As far as popularity and genetic features, Chardonnay represents among white varieties what Cabernet Sauvignon represents among red varieties. The variety is choosy as far as soil is concerned; it requires airy and warm vineyard soil. The choice of sites for Cabernet Sauvignon needs to be paid special attention to. In the Goriška Brda premium Cabernet Sauvignons are produced from the elevated southern sites where the sun shines all day through. It is a variety which matures late in the Goriška Brda. It is among the last varieties to be harvested. Colour: It is of an intense red colour which combines with shades of violet and scarlet in a young wine.
Scent: Several families of scents are perceived: fruit (blackcurrant, olive), the scent of frying (smoke) and vegetal scents (cedar wood, green pepper, humus, truffle, tobacco, mint, chocolate etc.).
Taste: We become enthusiastic with the richness of tannins which enable a long life to the wine; over the years they turn soft and sweet. Its flavour is rich and full, leaving a lingering finish in the mouth.
CABERNET FRANC (Gros Cabernet, Petit fer, Veron, Breton, Cabernet Franco)
Cabernet Sauvignon originates in France and its to ampelographic characteristics place it to the family of Cabernets. The distribution of Cabernet Franc in Goriška Brda is relatively moderate. Similarly to Cabernet Sauvignon, it requires sunny and airy vineyard soil and elevated southern sites. It is a variety that matures late.
Colour: Its colour is an intense ruby red with the shades of grenat and violet.
Scent: Raspberry-, strawberry-, violet-, fresh hay- and wild apple-scented.
Taste: The wine is full-bodied. When young, it is aggressive and meadow-flavoured, after a few years of maturation id becomes smooth. It complements nicely venison, smoked meat and grilled meat.
BLUE PINOT (Blue Burgundy, Burgunder, Pinot Nero, Pinot Noir)
Blue Pinot is undoubtedly the noblest among the red wines of the cooler parts of the European continent and the ancestor of all Pinots. It originates from Burgundy in France and is originally named Pinot noir. As early as in the beginning of AD, Plinius described Blue Pinot from the surroundings of Rhone. The first document dates back to 1394. As far as soil is concerned, it is not a very demanding variety. It enjoys the sites which are easily permeable and not too sunny. In the Goriška Brda region, it is harvested the first among red varieties. Blue Pinot is suitable for white vinification as the basis of sparkling wines and for the production of the roses. The roses of Blue Pinot differ from the roses of other varieties by their subtle fragrance and softness, yet full-bodiness and lingering after-taste.
Colour: It is of a lighter ruby red colour which, the wine developing, acquires copper and coffee brown shades.
Scent: Its scent is characteristically winey. When the wine is young, the scent is that of blackberry, redcurrent and blackcurrent, raspberry and strawberry), later it takes on the scent of the marmalade made of these fruits; with the wine developing, vegetal scents emerge (humus, truffle and coffee): they are followed by animal scents (leather and fur).
Taste: The taste is rich, harmonious and full with perceived soft tannins.

ORANGE WINE - The 4th Wine type!
Did you know that there is a 4th wine type? Along with the Friuli region, Goriska Brda lays claim to being an original producer of Orange Wine which is somewhat of a speciality novelty wine.
So how do you get or make an orange wine? Basically they follow the same process they would for a red wine, but using white grapes. Normally when making white wine, the crushed grapes are immediately separated from their skins. In the case of Orange Wines, they are left to macerate with their skins, seeds and stems for longer than usual. This contains pigments, phenols, and tannins that give orange wines both their distinct colour and flavour.
The orange wine process is, in fact, the exact opposite of rosé, when the producer uses red grapes but removes the skins right after crushing to give them their light hue. Slovenia happens to be one of the foremost producers of orange wines. In recent years, orange wines have gained immense popularity as a delicious and fascinating alternative to the standard three options, but they are by no means a new type of wine. Slovenian winemakers, particularly in the hills of Karst (also known as the Slovenian Tuscany), Goriška Brda, and their Italian brothers from Friuli have been macerating white grapes with their skins for years.
Many are aged in a way that gives them a nutty, oxidized pungency that some liken to sherry but they are definitely an intriguing vino!! Orange wines are often on the pricy side. Here and there you can find one that is pretty reasonable but the better ones are generally up there. Ask to taste some whilst in Brda!
Back to Top
Due to the advantageous climatic conditions, wine-growing in this region originated in pre-Roman times, when the area was inhabited by the Venets. During Roman times, Brda was part of the tenth region, named "Venetia et Histria," and called Colles or, In Collibus. Since 181 B.C., the region was influenced by nearby Aquileia . Numerous amphoras found in this area testify to the importance of the town and its surroundings as a centre of viticulture. The Brda region was part of the patriarchate of Aquileia . Archaeological finds of so-called "villae rusticae" (farming estates) prove that Brda was a settled, wine- growing area at that time. Christianity spread through this territory from Aquileia as early as the 6th century with the first church presumably built in Medana in 630. The sparsely populated Brda region was subjected in the 8th century to immigration from the Slavs, who also engaged in viticulture and wine production. Local varieties were Pika, Glera, Tržarka, Muškat, Pikulit, the grapes of St. Ana, and Rebula. The border between the Venetian Republic and Austria cut across the Brda wine-growing district until the 19th century when, after the unification of Italy and the establishment of the Austro-Hungarian empire, it became the border between these new states. The fine quality of wines from Brda was known and appreciated also at the Vienna court, and Austro-Hungary became an important market for Brda. French grape varieties were introduced to the region during the second half of the 19th century; they were Pinot Gris, Chardonnay, Sauvignon, Cabernet Sauvignon, Cabernet Franc, and Merlot.
The climate in Goriška Brda is particularly favourable for the growth of vines since the Brda region faces the sea, thus being considerably exposed to its climatic influences. The sea is only 20 km away and it can be easily seen from the slightly steeper slopes and hills. There is only the Soča Plateau between the Brda region and the Adriatic Sea. Higher hills in the north and a slightly elevated limestone ridge in the east protect the Brda region against northerly winds and the cold. Owing to the exposure of Goriška Brda towards the south and west, a warm and sunny climate prevails. South-east winds are the most frequent visitors, supplying warm and humid air which warms the Friuli Plain. The Burja (bora) is sometimes caused by high air pressure in the hinterlands. Springtime frosts brought about by lengthy recurrences of cold winds in the anticyclone conditions is more dangerous.
Winters in the Brda region are mild with an average January air temperature of 3c. They can say they know no winter here. Even the recurrences of the bora are not felt so strongly, except, of course, as a general drop in air temperature. Snow stays here for only a couple of hours, rarely for a day or two. Summers are very hot with average July air temperatures between 23 and 24c. More than 80 days a year the air temperature is higher than 20c, which represents ideal conditions for the growth of plants.
The quantity of precipitation increases with the above sea level altitude from the sea towards the hinterlands. The results of recet monitoring the quantity of precipitation measured an average of 1695 mm of precipitation per year.
It is the strongest in the autumn month of November when the growing period and grape harvesting are already completed. In spring, the quantity of precipitation rises steadily until July, which is very important for agriculture as the soil gets soaked with water. Such a reserve of water serves its purpose particularly well by the end of July and August when the temperatures are the highest and there is the risk of drought.
Since Goriška Brda is a hilly region without flat surfaces, more than a third of the vineyards are terraced facing the sun. On certain parts of the hills where vines grow, the terrace gradient exceeds more than 50%. In damp areas and where the soil is heavier the vineyards are grassed, which results in a steady growth of vines. This, in turn, is reflected in a high quality grape crop. In certain areas, the new system of preparating the terraces and a new method of planting vines has enabled them to increase the density of vines from 3,000 to 5,000 and more, per hectare. With the same yield per hectare, the higher density of vines has allowed them to take the load off individual vines, which is reflected in increased sugar and concentration of minerals, antocyans, phenols, acids and other substances in the grapes.
Most of the vineyards are involved in the integrated production of grapes which means that the application of fertilizers and phyto-pharmaceutical agents is limited, registered and controlled. The method of training is set out in the Rules in Integrated Production of Grapes and Wine. This method is more environmentally friendly and allows protection of users and ensures transparency. In the past, there was the prevalence of cordon style training (Casarsa, Sylvoz) with the exception of Rebula which has known the low espalier-training style from its very beginnings. In recent years trellising styles and vineyards have seen a thorough restructuring in general. From the high cordon training styles, they have passed to lower espalier styles which enable a lower load of grapes per vine, a better exposure to the sun's rays and, of course, the resulting quality. Compared to other wine growing regions of Primorska, the Goriška Brda has the most diversified topography. The entire region is considered suitable for production of quality wines among which white wines stand out with numerous world recognized certificates of excellence.
Back to Top
Goriska Brda CoOp Wine Cellar
Just below the Dobrovo Castle is the giant Co-Op which could be your first stop so feel free to peek inside and have a look at this massive operation!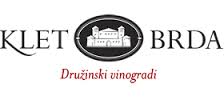 The "Goriška Brda" wine cellar manages 1000 hectares of vineyards that spread half-way between the Adriatic and the Alps. They truly believe in sustainable development. For this reason the majority of their vineyards are included in the integrated system of vine-growing. On average every one of the winegrowers cultivates less than 2 hectares and thus takes care of each vine with devotion, resulting in a superior quality of grapes and wine. One of their leading principles is that quality is created in the vineyard. Annual yield from the Co-Op is from 6 to 9 million litres of wine (9 to 12 million kg of grapes) They produce Dry still wines, sparkling wines, vintage wines, dessert wines under the labels A plus, Bagueri, Quercus, Villa Brici of which 70% is sold in the domestic market. External markets include the EU, USA and Japan.
They act in a social responsible way from their vineyards up to the wines on the shelves. A number of years ago, they reduced the harvest of grapes per hectare so as to get a major quality already in the vineyard itself. They encourage our cooperative workers to opt for an integrative (nature-friendly) grape production, which implies a restricted and controlled usage of phytopharmaceutical plant protection products.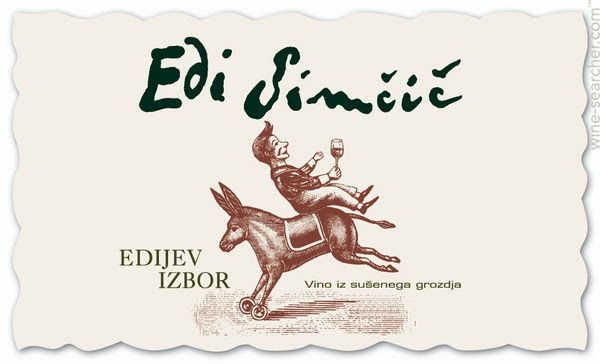 Other notable and famous local brands include the Simčič family where wines are also made naturally, without fining or filtering or adding sulphur dioxide before final blending. The white grapes are macerated before fermentation to extract every last bit of flavour and complexity. This extended skin-contact is unusual outside Slovenia and in the wrong hands produces clumsy, heavy wines. However, Simčič has a modern winery with new technology, so the result is a structured wine of considerable complexity and deep colour but where freshness and drinkability is also retained. A combination of stainless steel and oak casks are employed for fermentation, with maturation of the three base wines on their lees taking 28 months in various woods before final blending and bottling.
Teodor for example is a distinctive and terroir driven white wine that is capable of further ageing and is excellent with food. In the glass it's a deep brassy yellow, flecked with amber. The nose is distinctive and striking, with hints of dried flowers, butterscotch and vanilla.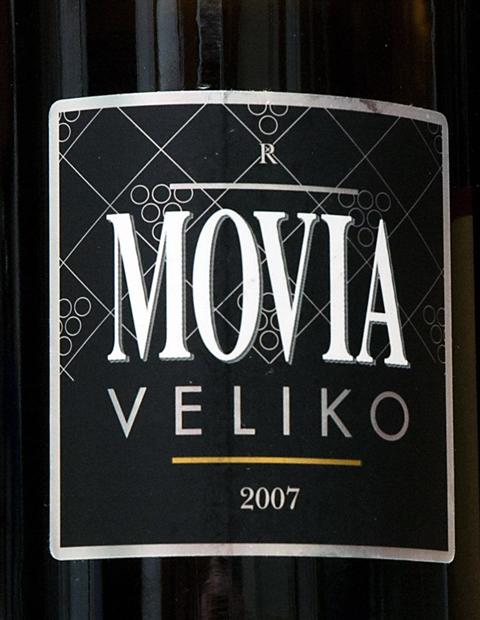 The palate is Burgundian in texture and elegance – a great compliment. It is very rich, highly extracted and intense, yet balances that with sheer complexity and depth of flavour and just enough fresh acidity. It is creamily textured, with a long dry finish and mineral undertow. Pear and cider-apple fruit suggest a hint of oxidation, while butterscotch, fig and quince jostle for attention. A touch of honey and a tang of peel suggest a very slight influence of botrytis from the vineyard. An Italianate bitter note – probably the influence of Ribolla –makes a final counterpoint. This is both a stunning and an intellectually interesting wine that also makes a great introduction to Slovenian wine for the uninitiated.
The Simčič philosophy is to produce the best wine they can from their terroir and wine that they would like to drink themselves. Amongst the first winemakers to use oak barrels in the area, they instigated a cult following with other winemakers to label their wines "Barriques".
Aleš Kristančič's Movia Estate offers a range of award-winning wines, including from autochthonous varieties such as the famous Rebula. Aleš Kristančič, described by Wine Spectator as the "wild and crazy guy of Slovenian wine" - is Slovenia's best well-known and most talked about winemaker. His Movia estate has been owned by the Kristančič family since 1820.
When Communists led by Josip Broz Tito took power in Yugoslavia after World War II, Movia was the only winery in Slovenia that remained privately owned, thanks to Kristančič's grandfather Anton, a commandant in Tito's partisan resistance against the Fascists during the war. But Tito required that Movia be the official winery of the state, meaning that it could only sell to the government, and not under the Movia label but as Kristančič wine.

It wasn't until 1988, as the Yugoslav government became more open prior to its dissolution, that the Movia brand returned. Today, the Movia Estate offers a range of award-winning wines, from both autochthonous and international varieties. Vila Marija Belo, for instance, is a blend of 30% Sivi Pinot, 30% Sauvignon and 40% Rebula, made from grapes grown on young vines (with an average age of 25), following by an eight month maturation process.
The name 'Rebula' (or 'Ribolla' in Italy from the word 'ribollire', which means to 're-boil') derives from the fact that the Bora wind would cool the cellars sufficiently to stall fermentation; only for the process to be 're-boiled' once Spring arrived. It has been cultivated in this part of Slovenia since at least the 13th century, giving wines that a light bodied, with pronounced acidity, floral and aromatic aromas, with peach and citrus notes. The 14th century Italian poet, Giovanni Boccaccio, described over indulgence in Ribolla as a sin of gluttony; a fitting reason if ever one was needed to sample Aleš Kristančič's Rebula from the Movia Estate.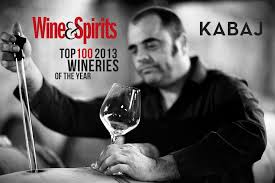 The Constantini vineyards occupy a prime location in Brda, straddling the border between Slovenia and Italy , where the latter produce DOC wines of Collio Goriziano. Eocene flysch sediments provide excellent soil for vines. The vineyards are terraced, laid out on slopes exposed to a southern sun. Due to their distinct location, the hillsides of marl and sandstone benefit from a constant Mediterranean climate. Long sunny summers with cool nights positively impact the formation of acids and fragrances in grapes.
The yield of grapes is limited to 1 to 1,5 kilos per vine. White grape varieties ( Pinot Gris, Chardonnay, Sauvignon and Sauvignonasse) are planted in higher locations with south and south-east exposures and in soil consisting of flysch of the Eocene period (marl and sandstone). The vineyards of red grapes (Cabernet Sauvignon, Cabernet Franc and Merlot) are planted in marl and clayish-sandy soils with south, south-east and south-west exposures and an orientation towards the sea.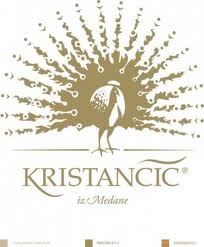 Attention to the terroir , the natural balance between soil and micro-climate, results in the production of excellent wines The wine cellar is equipped with modern devices for processing grapes and the optimal maturing of wine. In wine production we use minimum interventions and thus keep the wine natural. Dry, high-quality wine is produced by processing grapes from our own vineyards. The emphasis in on lower yield per hectar which ensures concentrated grapes that are rich with extracts. They produce varietal wine which reflects their wine growing area: Sivi Pinot, Cabernet Sauvignon, Cabernet Franc and Merlot. Based on long experience and great feeling for the structure of varieties they offer unique varieties: Vitis and Ana
An underground cellar is characterised by a favourable climate for oak barrels. Here red wine of complex aromas is maturing with an ideal potential for aging. The time of maturing is dependent on the year and it takes approximately 4 years before the wine is ready for sale.
Other labels to look for include Belica, Kabaj, Carga, Blazevi, Klinec and Mavric. Enjoy!