Transfers from Plitvice Lakes, Croatia to Ljubljana, Slovenia or Split & Zagreb in Croatia.
Sometimes you just want to get somewhere by the
most direct route
and not worry
about train or bus schedules.
Sloveniaforyou only works with the
best transfer partners
to provide you with a quality transfer to the locations listed.
Transfers - Noticeboard
We are currently looking for those travelling on these transfer dates.
Please
email
for the best rates:
July 29: Plitvice to Ljubljana
July 31: Split to Plitvice

---
Private Transfers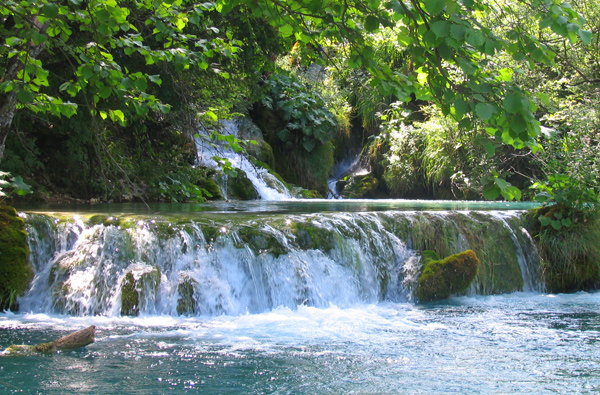 The Plitvice Lakes are a stunning natural attraction that needs at least a day to explore properly. If you're leaving or heading to Plitvice Lakes and need a direct transfer, contact us and our partner will book you in.
To book a transfer
for the routes below or to request an alternative transfer in Croatia, Slovenia and abroad,
send us an email
supplying your name, number of passengers, route, luggage quantity, time and date. We will get back to you immediately with a quote.
Email us at info@sloveniaforyou.com
---
Plitvice Lakes to/from Ljubljana
Plitvice Lakes to/from Zagreb
Plitvice Lakes to/from Split
---

- Transfers are vice-versa as well (eg Ljubljana to Plitvice same as Plitvice to Ljubljana)
- Quotes given are per van/car, not per person.
- Please supply all relevant details (no of people, dates etc.)
- Please note a surcharge per hour applies for waiting hours eg Plitvice lakes
- Night transfers incur a surcharge from hours 2300-0500
---
Special Day Tour Private Transfers
If you are travelling from Ljubljana or Zagreb to Split (and vice versa)
and wishing to stop at Plitvice Lakes along the way, then contact us for special day tour/transfer rates.
** Rates available with and without guided tour of Plitvice Lakes.
Email us at info@sloveniaforyou.com
---
---
'Dragan, It was a real pleasure to travel with you. And the train experience was a real and greateful surprise for us. We must also thank your punctuality and reliability in service.
Be sure when we return to Slovenia to have your services.'
- Sebastia (Spain)