SALZBURG CITY GUIDE

Why should I visit Salzburg?
What is there to see and do in Salzburg?
How do i get to Salzburg?
What is the best time to go to Salzburg?
Where to stay in Salzburg?
What's a good itinerary for Salzburg?
Tips and facts for Salzburg
Events and Festivals for Salzburg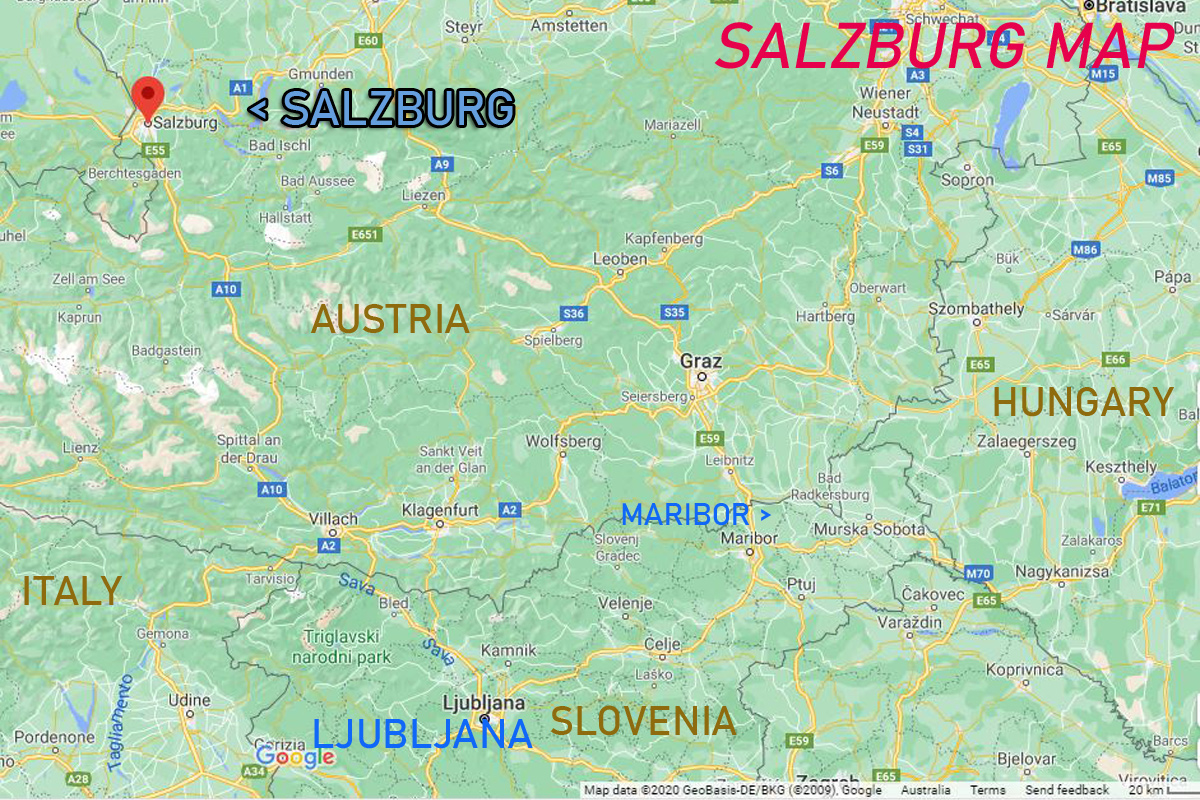 I'm looking for somewhere different to go to,
WHY SHOULD I VISIT SALZBURG, AUSTRIA?

---
Salzburg is a city alive with culture, art, music and life. Walk the cobbled laneways and enjoy the many spectacular gardens. Take in a show and afterwards dine at the many fine restaurants serving some of the best Schnitzels around! Mozart and the Sound of Music feature heavily in this family friendly city.

Many people will pass through Salzburg coming or going to Slovenia.
Please use our services below to plan your holiday and help support the site! :)

Welcome to Salzburg!
WHAT TO DO AND SEE IN SALZBURG, AUSTRIA?
Top Sights and Attractions

---
HOHENSALZBURG FORTRESS (SALZBURG CASTLE)


Built in 1077 and sitting proudly atop of Salzburg, the castle/fortress claims to be the largest fully preserved fortress in Central Europe. Salzburg's beautiful castle/fortress has magnificent views of Salzburg and the whole surrounding countryside.

Today, eager tourists can reach the top by modern funicular railway that whisks you to the top in a few seconds. You can walk as well if you like uphill climbs!

Once there, visitors climb more stairs to the top level where you can queue to take an audio-guided tour of the castle. The audio gives you lots of interesting facts as you move from room to room during the tour. The view from the lookout is outstanding. Afterwards, take a seat in the open courtyard, order a few drinks and enjoy the stunning views across the city and countryside.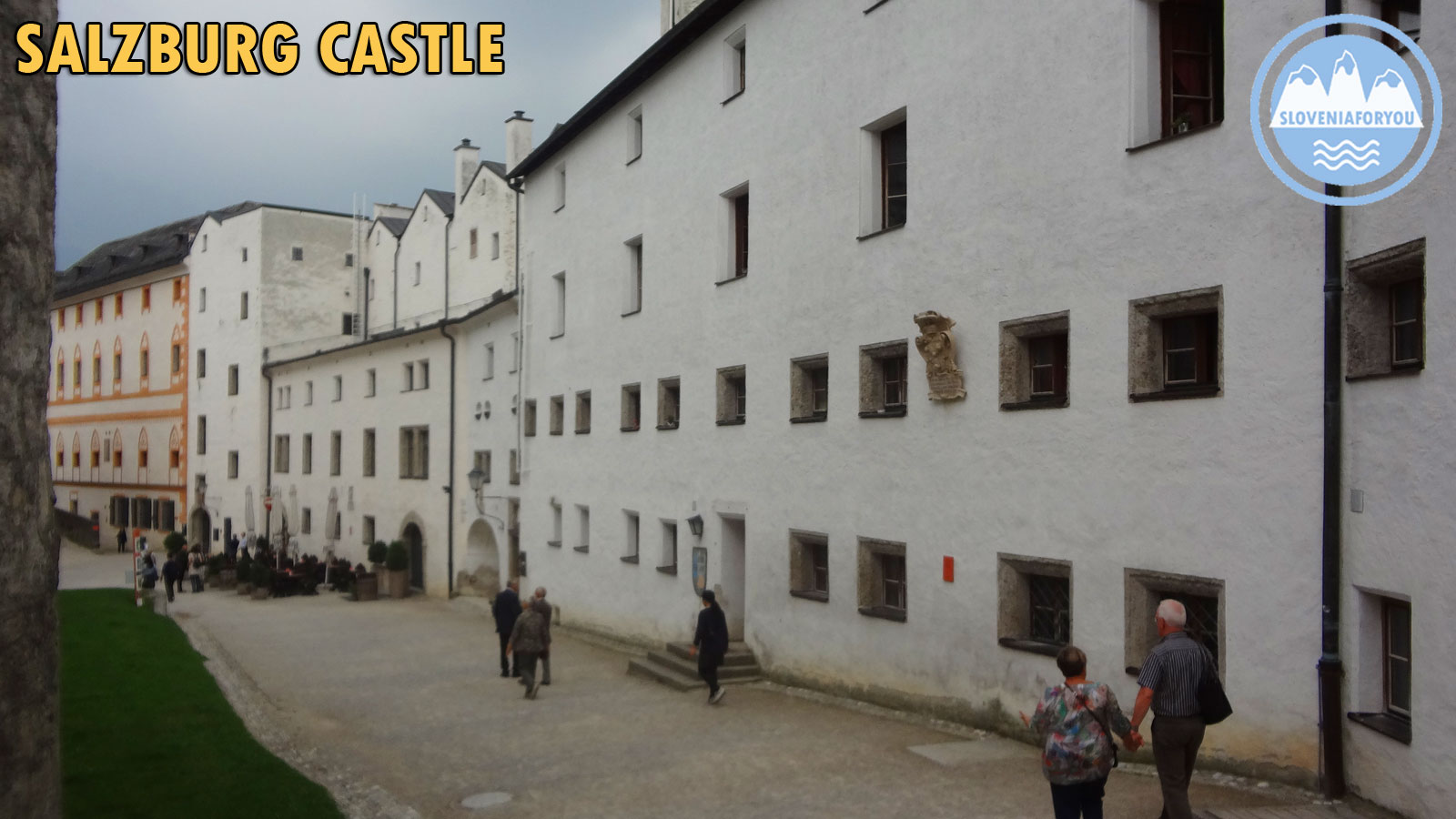 ---
SOUND OF MUSIC TOUR AND SITES


How can you resist the call of Do-a-Deer, a female deer? The Sound of Music is probably the biggest musical of all time and there are numerous guides that will show you every location where scenes were shot both in and around Salzburg.

If you are a big fan then you can spend time tracking down all the sites like the Gazebo and the Abbey. Locals can't see what the fuss is all about (many have never seen the movie) but tour operators know a good thing when they see one. Tour buses roll relentlessly around town stopping at any siteeven remotely connected to the movie. The major locations are the Mirabell Gardens, the Gazebo in Hellbrunn Palace, the Abbey at Nonnberg and Leopoldskron Palace.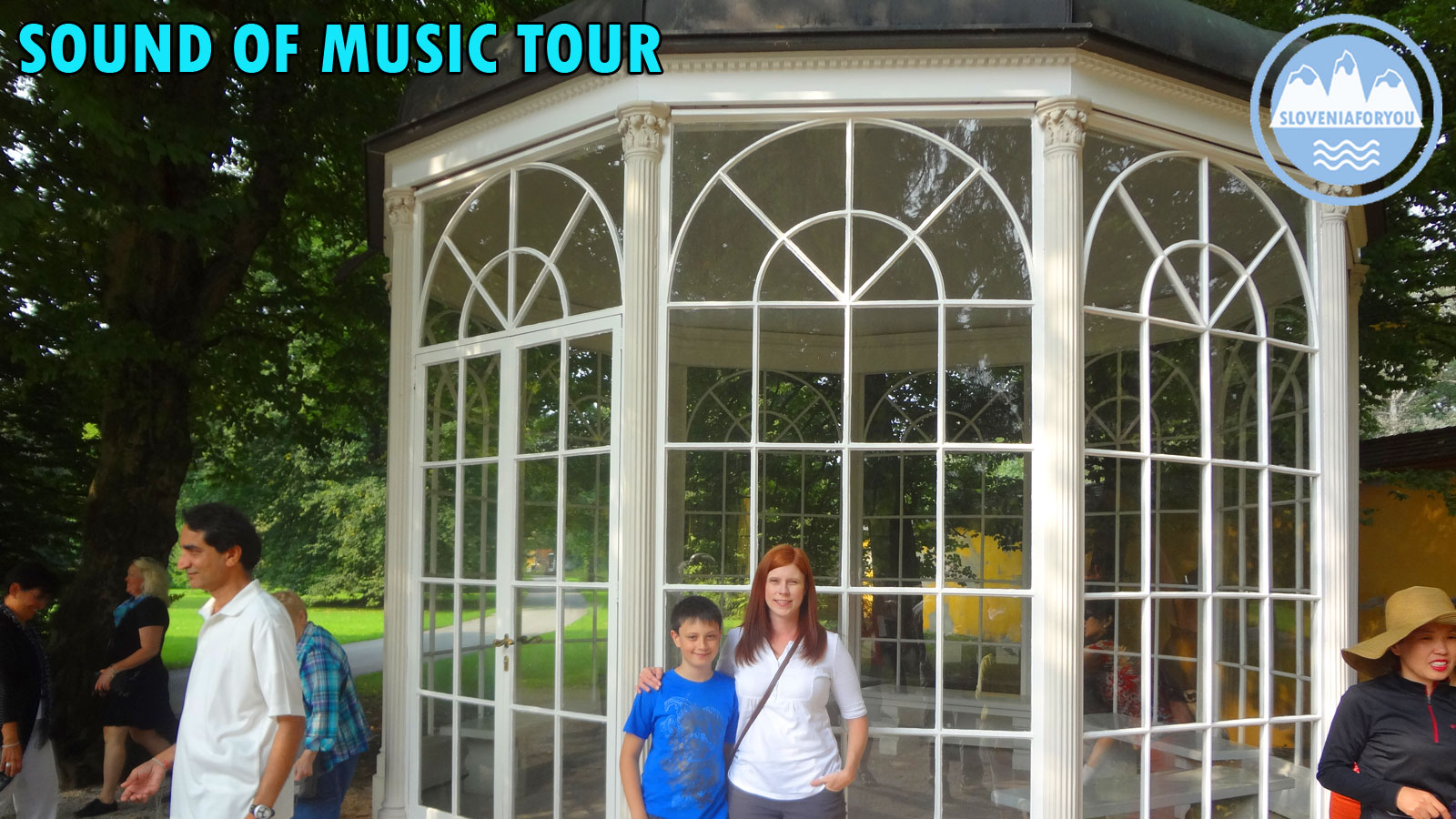 ---
MOZART


Wolfgang Amadeus Mozart was born here in 1756 and you can visit his family home in central Salzburg.

Now a museum, Mozart's birthplace introduces visitors to the early life of the composer, his first musical instruments, his friends, and his passionate interest in opera. The third floor exhibits Mozart's childhood violin as well as portraits, documents, and early editions of his music, and the second floor is devoted to Mozart's interest in opera and includes the clavichord on which he composed The Magic Flute.

There is also a theatre highlighting his works and various exhibitions of the great man! You can also visit the house the family moved to later on plus of course visit the statue of the man himself in Mozartplatz.

He is adored by the city of his birth and naturally Mozart is featured all over Salzburg, from tacky souvenirs to opera recitals and "Mozart" dinners.


---
MIRABELL GARDENS AND PALACE


Built in 1606, the Mirabell Palace is a beautiful building in the heart of Salzburg with sweeping gardens that culminate in stunning views of Salzburg Castle.

Today the mayor lives here with his council colleagues and ceremonies and events are regularly held here. The gardens are a horticultural masterpiece and take note of the 4 beautiful statues that surround the fountain.


---
SALZBURG CATHEDRAL


Salzburg's inspiring Catherdral is renowned for its harmonious Baroque architecture and 4,000-pipe organ.

Today it is considered by some to be the most perfect Renaissance building in the region. Salzburg Cathedral has a marble facade, twin west towers topped with green domes and a large green-roofed dome over the crossing. The bronze doors (1959) illustrate the themes of Faith, Hope, and Love.

Near the entrance, look for the Romanesque font at which Mozart was baptized. The great composer later served as organist here from 1779 to 1781. Some of his compositions, such as the Coronation Mass, were written for the cathedral, and many were performed here for the first time. The font is made of bronze and decorated with reliefs of saints.

The site around the Cathedral is used for the beautiful Christmas Markets in December.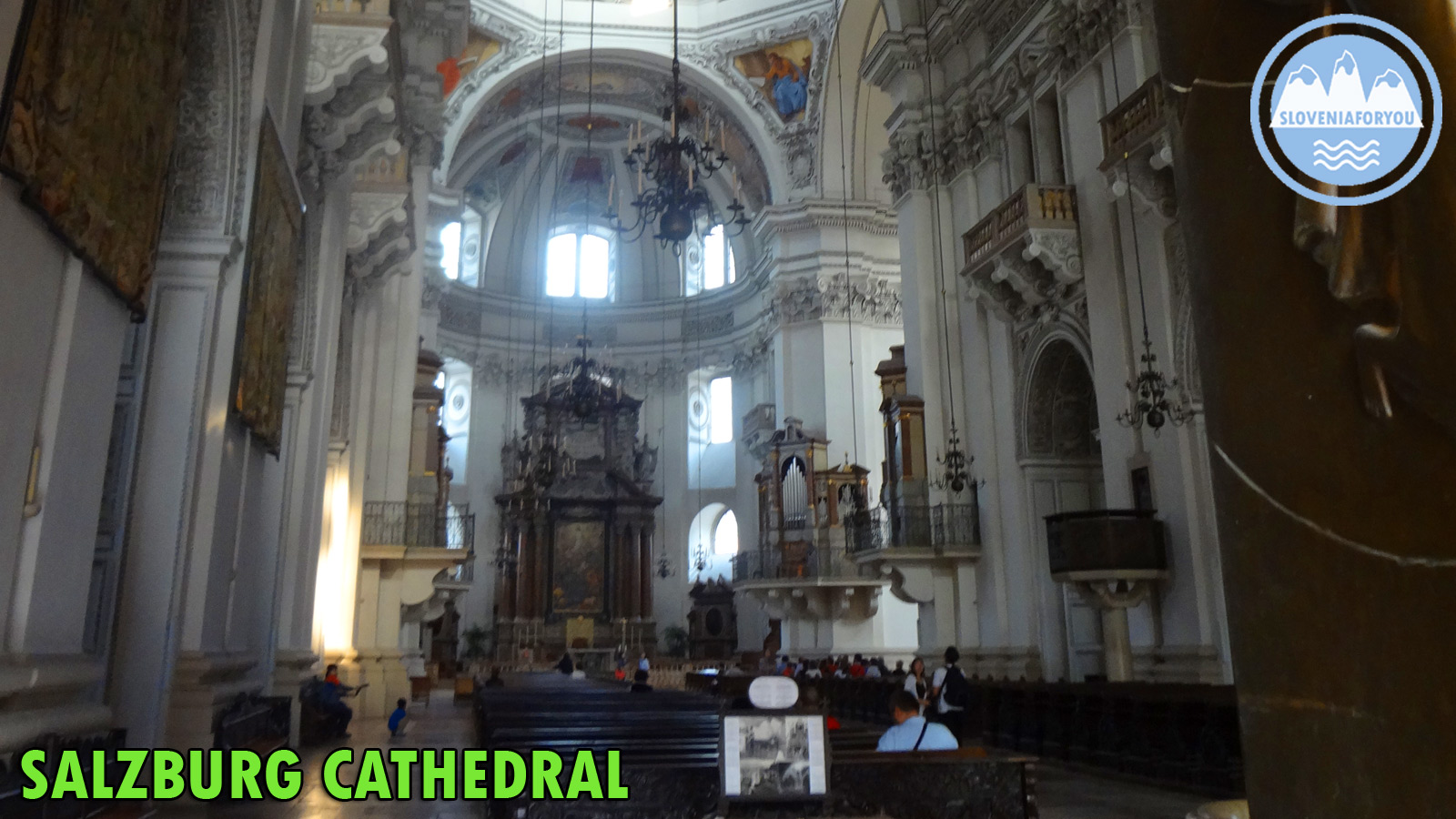 ---
ST PETERS ABBEY, CATACOMBS AND CEMETERY

St. Peter's Cemetery's beginnings date back to the late Roman Juvavum, but it probably is at least as old as the St. Peter monastery and is dated to the year 700. Surrounded by arcades, which contain many epitaphs and artistically forged iron grids, the history-steeped cemetery seems extremely mystical. The oldest tombstone is Abbot Dietmar who died in 1288.

If you walk through the cemetery you will discover the graves of various descendent of notable medieval houses, family graves of whole dynasties and various clerical personalities. You should definitely not miss out on the graves of Mozart's sister Nannerl or the one of composer Michael Hayden. The builder of Salzburg Cathedral, Santino Solari, is also buried here. The catacombs date back to the Early Christian era and are rock-cut into the Festungsberg mountain – from the outside one can see several bays in the rock.

The first cave can be reached via 48 stairs. Inside the catacombs you will find a conglomerate of cave tunnel systems that have been made by hand and were last rebuilt in 1860. The catacombs are considered to be Salzburg's oldest burial site. Inside the rock you will find the Gertrauden Chapel and the Maxumus Chapel, amongst others. In contrast to the cemetery grounds, the catacombs mainly served as a meeting point for early Christian societies rather than a burial site, even though it was originally built as a temporary storage for the dead body while one of graves on the cemetery was prepared.

An amazing site for a cemetery, you could spend hours here examining the headstones and iron grave markers in this peaceful space. The abbey is also spectacular and if you're lucky enough, you might see a choral concert taking place.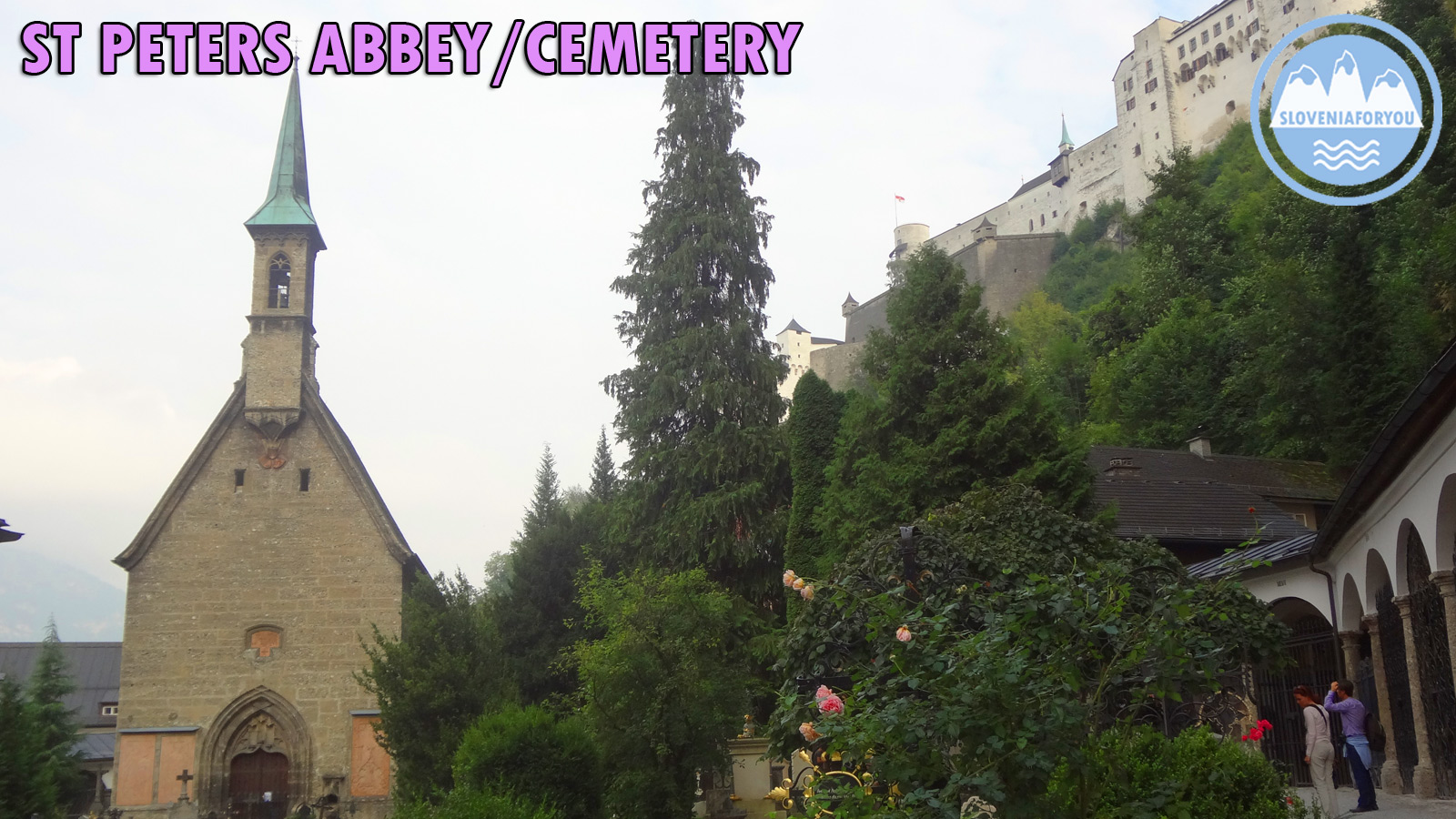 ---
MONCHSBERG


Salzburg is full of fantastic walks but our favourite walk is across the Monchsberg which offers stunning views of the city as well as stops at local cultural and historic sites. Start the walk from the castle and head towards the Museum of Modern Art where you can descend back into Salzburg or keep going towards the Brewery and Augustine Monastery at the far end.

The Museum of Modern Art is entertaining enough and there are lots of quirky art pieces in the grounds as well.

The rooftops of Salzburg at dusk are a beautiful sight.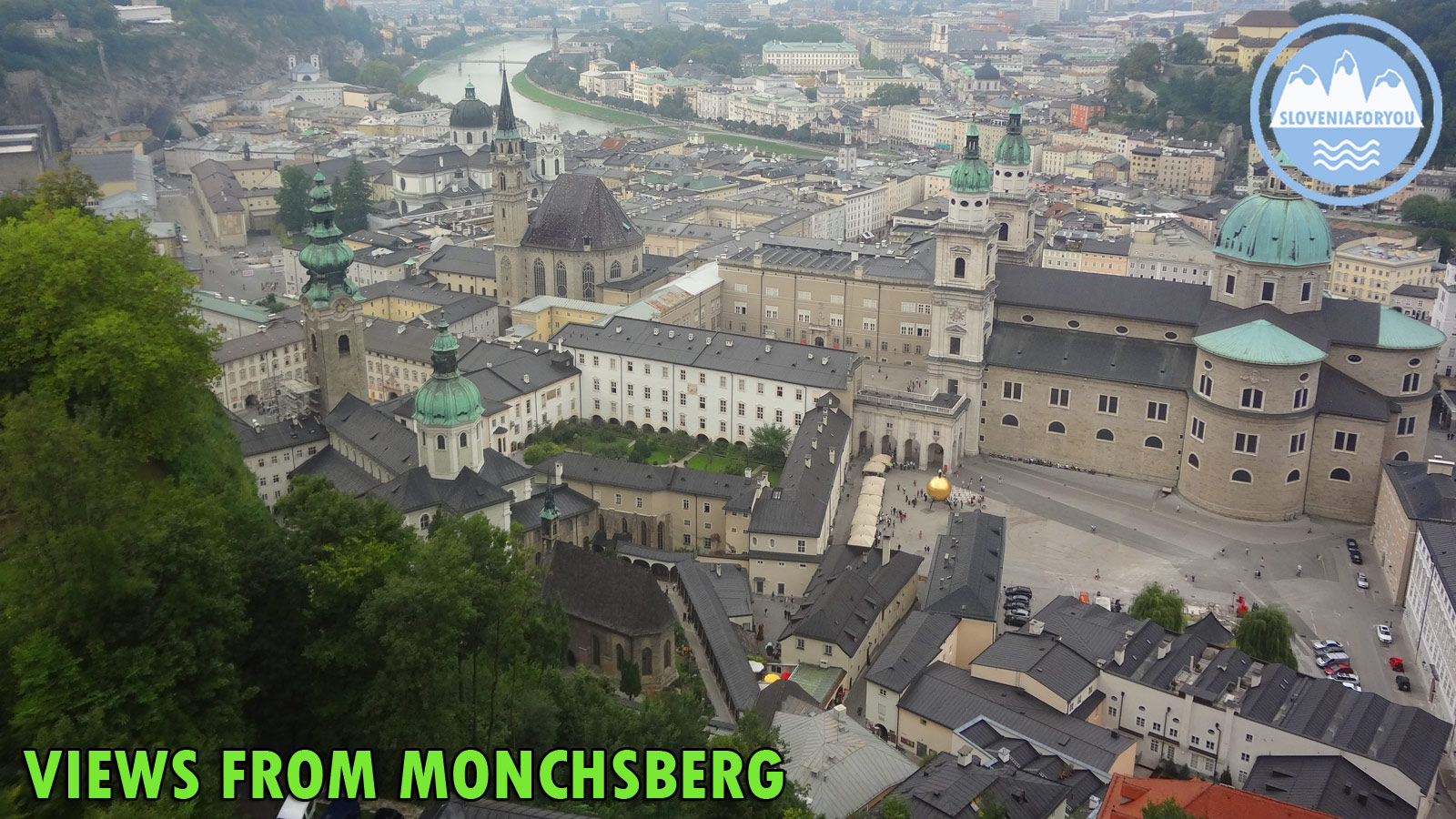 ---
HELLBRUNN CASTLE


Not far from town, the Hellbrunn Castle houses the famous gazebo used in the Sound of Music and as such, busloads of tourists pull up every day to see it.

The Castle itself is another beautiful building to visit and it is fully worth a half day visit. You can climb the tower for some nice views and a lot of people come to see the 'trick fountains' which can be a surprise for some! Finish off with some refreshments or lunch and admire the stunning garden setting.


---
SALZBURG MARIONETTE THEATRE


The Marionette Theater puppeteers are world famous and constantly travel the world performing various shows.

The theatre in Salzburg is charming and they offer shows ranging from Wagner to Sound of Music to Mozart to Alice in Wonderland. Content is more suited to older children and adults although all ages will enjoy the skill of these master puppeteers!


---
WINING AND DINING IN SALZBURG


After an enjoyable day walking around Salzburg, you may be wondering where to eat and what to eat. You are spolit for choice in Salzburg as there are eating and drinking establishments to meet all tastes. Fast food places abound around the southern side of the river near the Staatsbruke Bridge and you can't really go past a good Bratwurst in a roll with onions and mustard.

For those wanting a taste of the traditional, there are fine dining restaurants everywhere that will serve up lashings of Goulash, Roast Pork with Dumplings, Sauerkraut and of course the Schnitzel. Dessert is rich and sweet and features the obligatory strudel and chocolate with praline and marzipan. You can even try Vienna's famous Sacher Torte here as well.

For those seeking a beverage, there are numerous beer gardens and beer halls to quench your thirst plus Austria is of course famous for its quality coffeehouses which you can find all around town. For great nightime views of the old town and castle, head to the top floor bar of the Hotel Stein and bring your camera!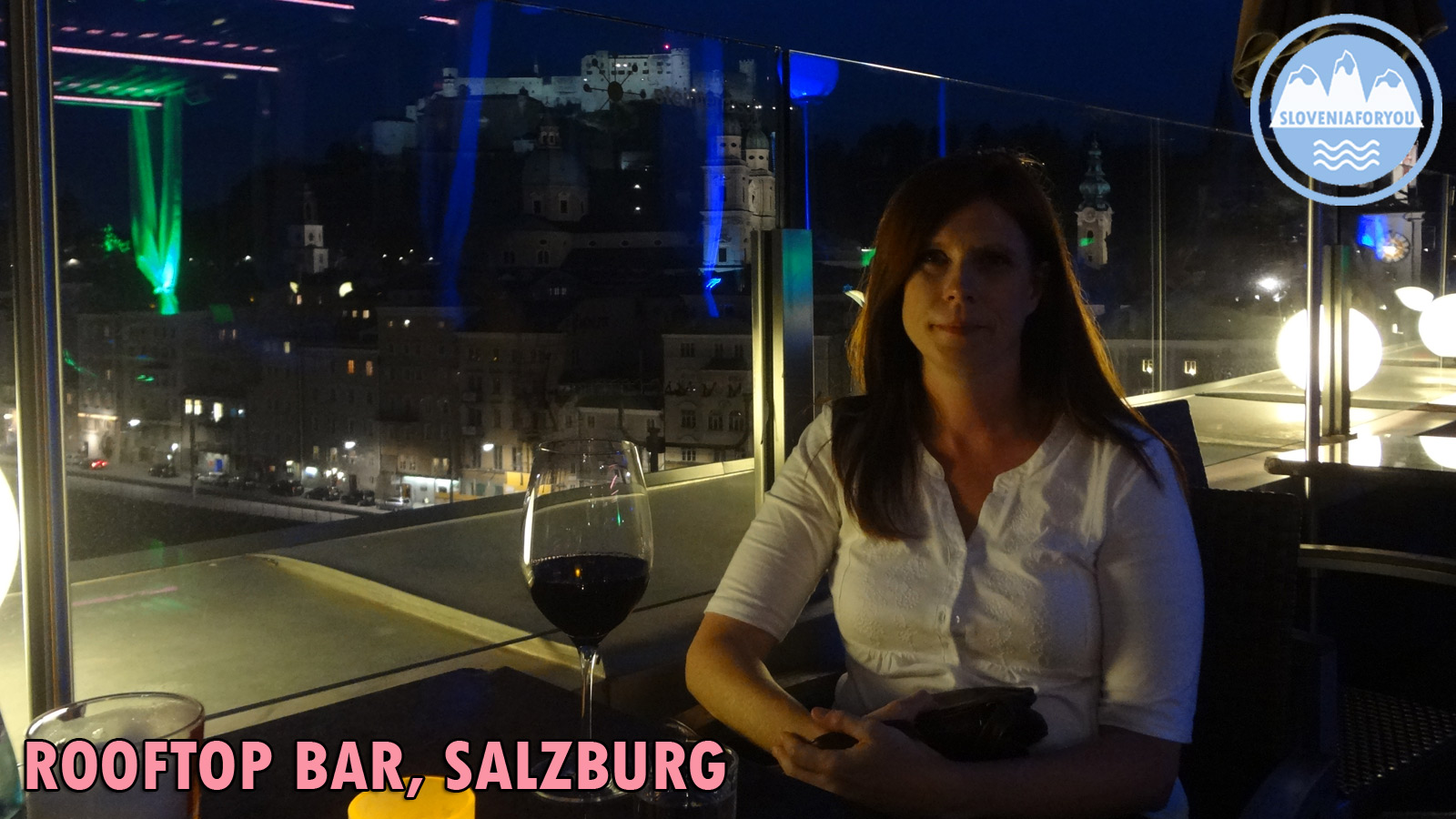 ---
HOW DO I GET TO/FROM SALZBURG, AUSTRIA?

---
From Salzburg to Ljubljana

DISTANCE: 300km, TIME TAKEN TO CENTRE: 3.5 hours

TRANSFER: To reach Ljubljana centre from Salzburg/Salzburg Airport, contact us by email for a quote here
CAR HIRE: If you wish to hire a one-way car rental from Salzburg and drop in/near Slovenia
then view our one way page and email for a quote!


---
From Salzburg to Split

DISTANCE: 770km, TIME TAKEN TO CENTRE: 8.5 hours

TRANSFER: To reach Split centre from Salzburg, contact us by email for a quote here
CAR HIRE: If you wish to hire a one-way car rental from Salzburg and drop in Split then view our one way page and email for a quote!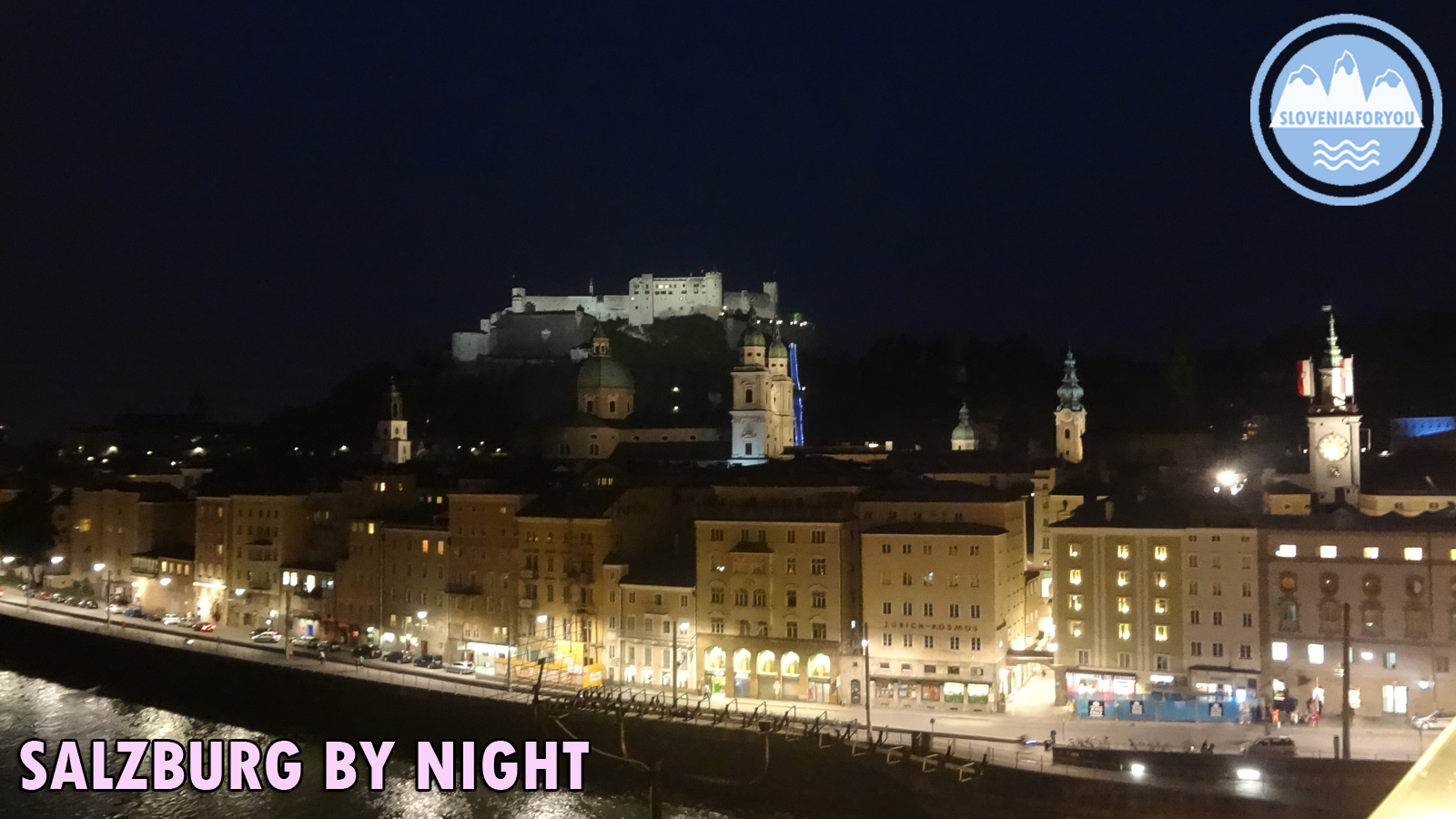 WHEN IS THE BEST TIME TO VISIT SALZBURG, AUSTRIA?

---
JULY-AUGUST - Peak time, can be very hot with clear skies and humidity.
APRIL,MAY,JUNE - Not a bad time with Spring blossoming but weather can be unpredictable.
SEPTEMBER - The best month in our opinion, still warm and kids go back to school.
OCTOBER-NOV - Getting colder and cloudier with rain but the autumn colours are beautiful.
DEC-JAN-FEB-MARCH - The least likely time to visit as winter brings the cold but at least there are few tourists.


---
---
WHERE SHOULD I STAY IN SALZBURG, AUSTRIA?

---
There are lots of choices in all categories in and around Salzburg. Peruse the options listed below and pick one that suits your needs, all bookings help keep the website going!

Here are our top picks, book using our links and enjoy your stay!


City Center Apartments, Salzburg
"Perfect, cozy apartment in a perfect location in the Altstadt. My family (2 adults, 2 teenagers), stayed in the jagermaster apartment, it was perfect for our 2 day stay. Exceptionally clean, very comfortable bed and a pleasure to stay in"




---
Hotel Schloss Monchstein, Salzburg
"As you would imagine with a hotel of this quality, the location and facilities are amazing. It's the staff who really make it though. Right from walking through the door they were and are incredible and they made a special birthday trip into something even more amazing"



---
"Feel so relaxed and comfortable to stay here. Great Service, Great host. The room was spacious, clean, and comfortable. Wonderful breakfast with range of selection, and comparable with 5 a star hotel. Best hotel in our half a month trip and will definitely visit again!"



---
"Hotel is located in convenient location. A reasonable price and rooms and bathrooms are clean, beds are quite comfortable and there was enough space in the room."



---
---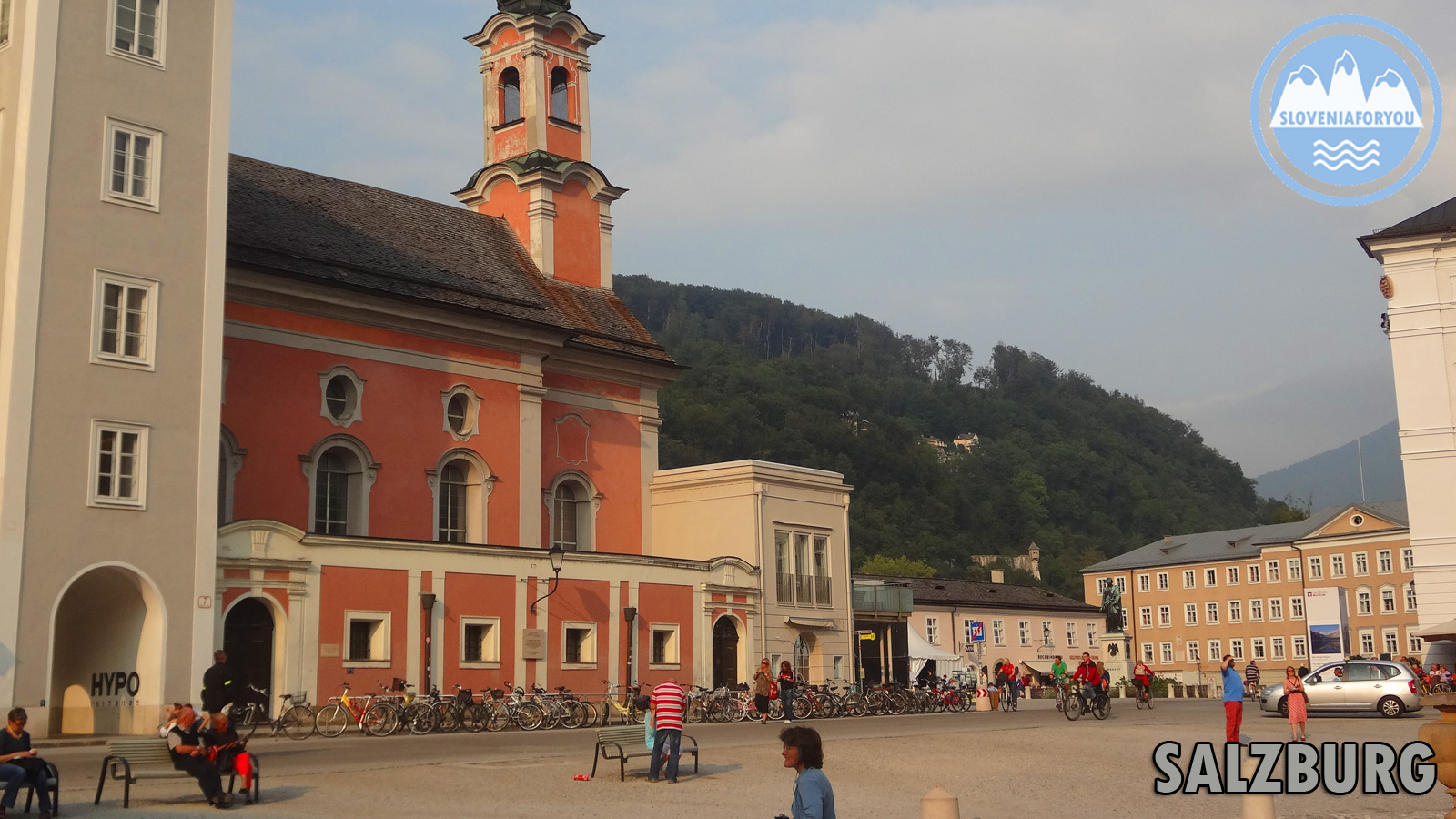 WHAT'S A GOOD ITINERARY FOR SALZBURG, AUSTRIA?

---
Salzburg as a city can be explored in 2 days. If using Salzburg as a base then of course you could base yourself here for 3-7 days and explore the city and take day trips to many stunning locations in the region.
Here are some suggested itineraries and ideas:

Salzburg in one day -
There are sights on both sides of the Salzach River but lets start in the old town or Altstadt where the castle is.
Explore and take in the cobbled streets and laneways of the old town and all the sights that circle the Cathedral.
Enter the catherdral and view the inside, Mozart was baptised here and also view the large organ!
See the man himself at Mozartplatz, visit his house and also visit St Peters Abbey, Catacombs and Cemetery.
Take the funicular to the summit of HohenSalzburg for stunning views of the city and beyond.
Have a drink and lunch up here.
Walk across to Monchsberg and explore the Museum of Modern Art.
Walk down to the town below again and do more exploring of the fabulous architecture of this great city!
Cross the Salzach and explore the Mirabell Gardens with views of the castle.
Find a great restaurant for dinner.
Go for an evening stroll and head to the top of the Hotel Stein for night views!.

Salzburg in two days -
Day one
As above. Day two
Take the Sound of Music tour for a bit of fun.
Visit Hellbrunn Castle
Find a nice restaurant for dinner.

Salzburg in 3-7 days -
Visit the Marionette Theatre when sessions are on!
Hire a bike and ride around Salzburg
Explore the region and tour locations like Hallstatt-Bad Ischl, Salzkammergut (Mondsee, St Wolfgang, St Gilgen)
Lake Fuschlsee for beauty.
Ice Caves at Werfen
Berchtesgaden for the Eagle′s Nest
National Park Hohe Tauern and the Großglockner Hochalpenstraße, a panorama road with stunning vistas on Austria′s highest mountains and several glaciers.
Day trips are also possible to Munich and Vienna


---
---
DID YOU KNOW? FUN FACTS FOR SALZBURG, AUSTRIA

---
1. Salzburg used to be an independent country, but was annexed to the Austrian Empire in 1805.

2. The world today refers to Salzburg′s most famous son as "Wolfgang Amadeus Mozart". In fact, his name was officially "Johannes Chrysostomus Wolfgang Theophilus Mozart" with "Amadeus" being a Latinised variation of "Theophilus". Mozart himself signed in his later years as "Wolfgang Amade", and referred to himself as "Amadeus" only when he was joking.

3. In the historic cemetery of St. Peter you will find a grave with seven crosses. According to a legend, this is the tomb of a murderer and his six victims. The court-mason and bricklayer Sebastian Stumpfegger is said to be the murderer of his six wives. He had bandaged his wives with tape, leaving only the feet exposed. Then, he tickled them until they died.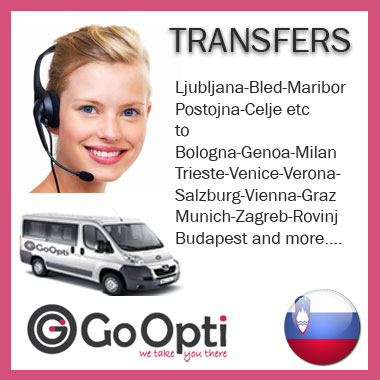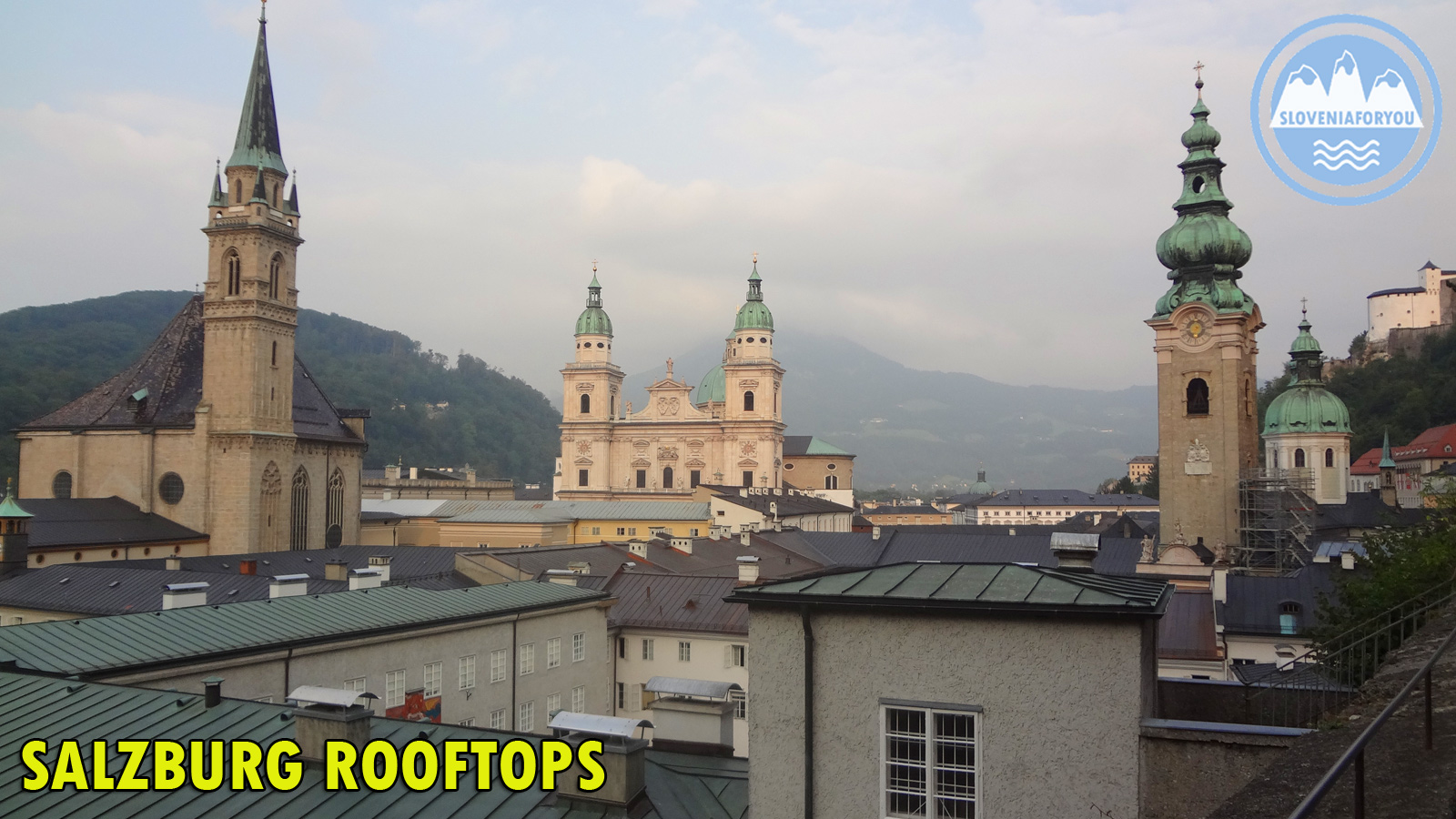 ---
---
EVENTS AND FESTIVALS IN SALZBURG, AUSTRIA

---
Salzburg is all about festivals and music! What ever season you choose to visit, there is always something happening in Salzburg! Here is a calendar of the major events. You may want to plan your holiday to coicide with these events!

JANUARY/FEBRUARY - Mozart Week

Salzburg's most famous son, Wolfgang Amadeus Mozart, has his very own week. Timed to coincide with his birthday, this is a musical extravaganza that can't be missed. Orchestras and artists from all over the world converge upon Salzburg during this week to perform the works of the great man and of course concerts by the Vienna Philharmonic are some of the most popular.

MAY - The Salzburg Marathon

Held annually since 2004. this marathon has become Salzburg's most popular sporting event. Consisting of the traditional Marathon and Half Marathon there are also team races of either 5km or 10km. The marathon both begins and ends in the old city and the circuit takes in some of Salzburg's most famous landmarks. Participants from over 50 nations challenge themselves!

JULY/AUGUST - Salzburg Festival

The Salzburg Festival is a classical music lover's dream. Set over 41 days, operas composed by the likes of Verdi, Mozart with performances by the Vienna Philharmonic and others, this is one festival that you won't want to miss. With nearly 200 performances, you will be spoilt for choice.

OCTOBER - Salzburg Culture Days

Begun in 1974, Salzburg Culture Days, was created to ensure there was first rate cultural events in Autumn as well! From modern hip hop dancers to Broadway musicals, there is always something for everyone

OCTOBER - Jazz and the City

Up to 50 locations, from cafes to churches, host performances by international musicians free of charge! The program includes jazz, world music and electronica performed by world famous international artists and new comers alike, all set in a relaxed atmosphere. As stated before, admission is free!

NOVEMBER/DECEMBER - Advent Market and Winter Market

Salzburg hosts one of the worlds oldest Advent Markets or "Christkindlmarkt" in the world dating all the way back to the 15th century. It is very popular with it's traditional stalls, sing-a-longs and visits from the Christ Child and his angels. Set in Salzburg's World Heritage listed Old City, could anything be more "Christmassy"? Try the mulled wine or the hot punch to stay warm!

DECEMBER - Salzburg Advent Singing

A uniquely Salzburg tradition, the Advent Singing began in 1946. Come along for folk music, vocal ensembles and songs of the Alps! Every year approximately 150 musicians, actors and shepherd children bring us the story of Advent, always told in a slightly different way.



---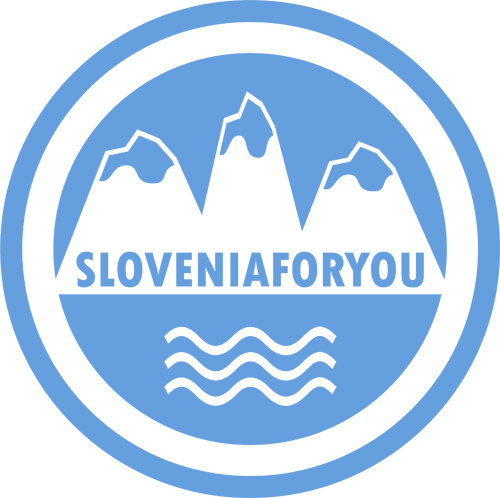 Book an exciting tour from our partners today!



Choose a service for your holiday from our affiliate partners!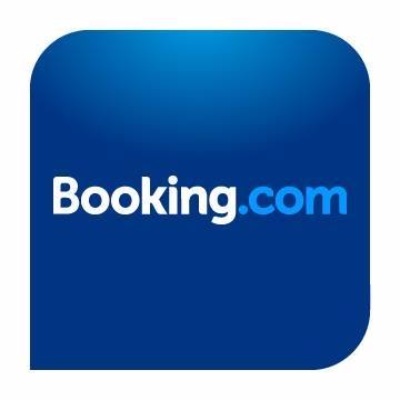 Accommodation Slovenia
Search for your ideal hotel, hostel, guest house or apartment in Slovenia and worldwide through our Booking.com link.
---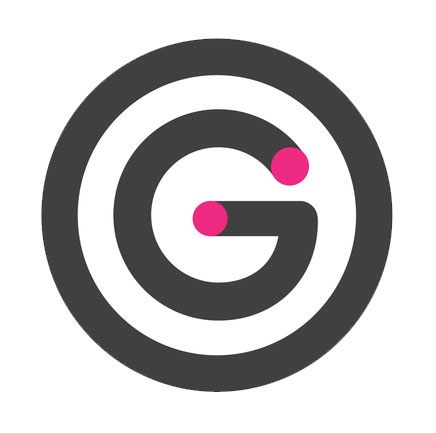 Goopti Transfers
Goopti offers the cheapest shared transfers across their network which includes Slovenia and neighbouring countries!
---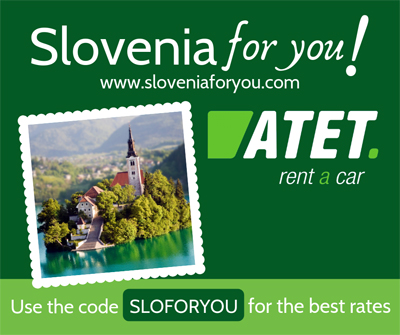 ATET Car Rental Slovenia
Book your Slovenian car rental with the best. ATET have offices in Ljubljana, Airport, Salzburg & Koper.
Use code: SLOFORYOU in the booking for the best rates.
---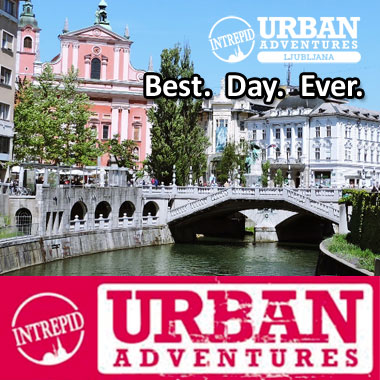 Urban Adventures
Book a great tour in Slovenia and neighbouring places like Venice and Salzburg through Urban Adventures.
---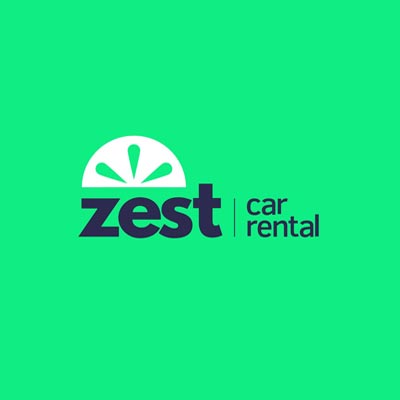 Zest Car Rental
Zest Car Rental is a great choice for car rental across Europe and the world, get a quote today!
---
请看看我们精心为您定制的团体和个人自助游览斯洛文尼亚的旅行安排,
如果您想预订,
请在这里给我们发电子邮件 Sloveniaforyou.com

Auf unserer Webseite finden Sie eine große Auswahl an öffentlichen und privaten Touren in Slowenien. E-mailen Sie Sloveniaforyou.com und buchen Sie Ihren Ausflug!

Dê uma olhada nas nossas ótimas opções de passeios por toda Eslovênia. Ha opções de passeios em grupos e também passeios exclusivos. Se quiser fazer uma reserva, basta enviar um email para nós aqui do Sloveniaforyou.com

---