MARIBOR CITY GUIDE

Why should I visit Maribor?
What is there to see and do in Maribor?
How do i get to Maribor?
What is the best time to go to Maribor?
Where to stay in Maribor?
Tours from Maribor
What's a good itinerary for Maribor?
Tips and facts for Maribor
Events and Festivals for Maribor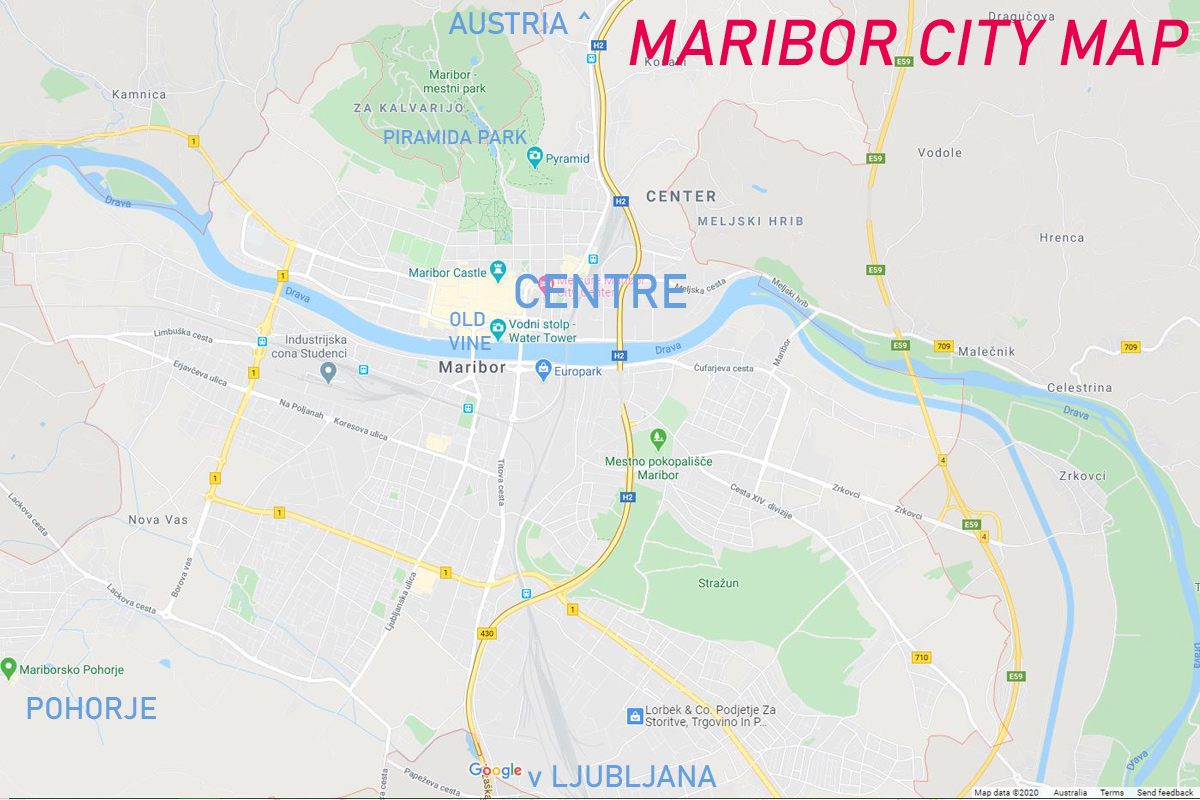 I'm looking for somewhere stunning to go,
WHY SHOULD I VISIT MARIBOR, SLOVENIA?

---
Maribor is a thriving little metropolis just waiting for visitors! Nestled on the Drava River, Maribor has really come into its own in recent years.

Maribor is bustling with new bars and restaurants making Maribor the "new" place to be. The delightful Old Town hasn't changed, and that's a good thing! Still charming as ever, a jaunt along the river really gives you the feel for this lovely city. Sip a glass of vino while you lounge by the river, it couldn't get much more idyllic!

Lovely walks through the town centre, views from Pyramid hill within Maribor itself and nearby Maribor Pohorje and riverside strolls, are just the start for drinking in the atmosphere of this almost undiscovered jewel!

Welcome to MARIBOR!
WHAT TO DO AND SEE IN MARIBOR, SLOVENIA?
Top Sights and Attractions

---
MARIBOR TOWN CENTRE


Like most cities in Europe, the old town is the central point in Slovenia's 2nd largest city. The cobbled laneways that open out to spacious public squares surrounded by beautiful old buildings are delightful. Take your time and enjoy Maribor!

The LowDown:
Leading north away from the Lent Area and the river Drava, the old town comprises of notable features including the Castle Square (Grajski Trg) with its fascinating Castle and Museum, the Main Square (Glavni trg) with the Plague Memorial and the Town Hall Rotovž, the Maribor Cathedral with an observation tower and the statue of Anton Martin Slomšek, the Maribor Synagogue, art galleries and theatres plus of course many fine bars, cafes and restaurants.

Where is it \ How to get there?:
The Old town centre is hard to miss if you're in Maribor, just ask for directions to the Lent area along the River Drava and walk north where you find the Main Square and surrounding old town.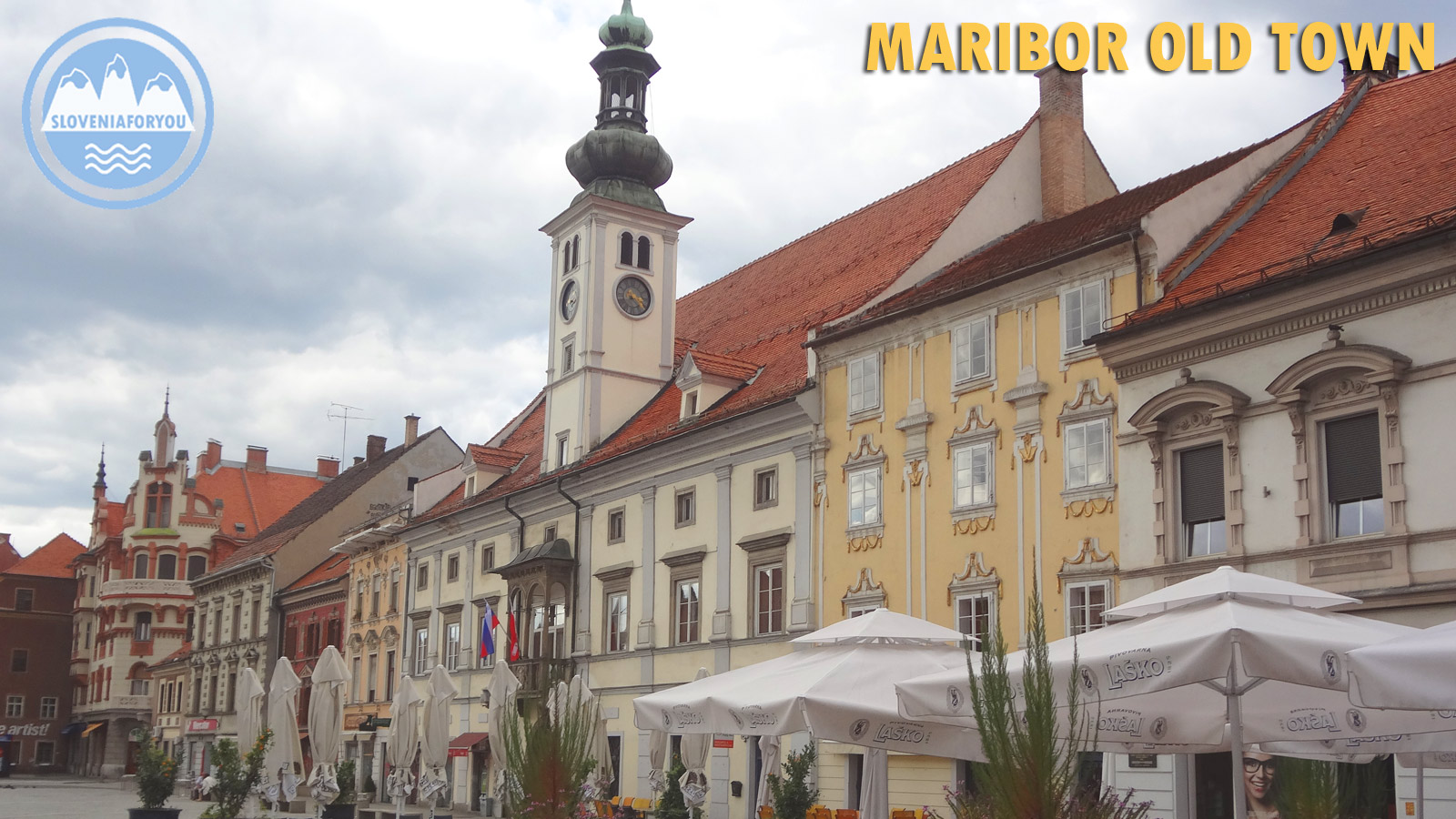 ---
MARIBOR LENT


The Lent area refers to the tranquil banks of the riverfront of the Drava River and is the oldest part of central Maribor. Site of the Oldest Vine in the World, it is regularly the centre of attention when festivals and events take place in Maribor.

The Low Down:
Lent represents the area along the Drava River from Vodni stolp (Water Tower) to Sodni stolp (Judgement Tower). Lent will entice you to see the oldest vine in the world (reportedly over 400 years old!) which lays host to some great festival events like the Pruning of the Vine and St Martins Day where the must turns to wine!

Behind the vine is the Old Vine House which has a great information centre highlighting the regions winemakers and their wines. Buy and taste the best the region has to offer and talk to one of the informative staff there. Take a leisurely walk along the riverfront where you also see the defence towers, the Jewish part with the Synagogue, Jewish Square and the Jewish Tower.
Throw in some great bars and restaurants and Lent is a great area to spend a morning, afternoon or evening!

Where is it \ How to get there?:
Lent can be found along the northern side of the Drava river just south of the town centre.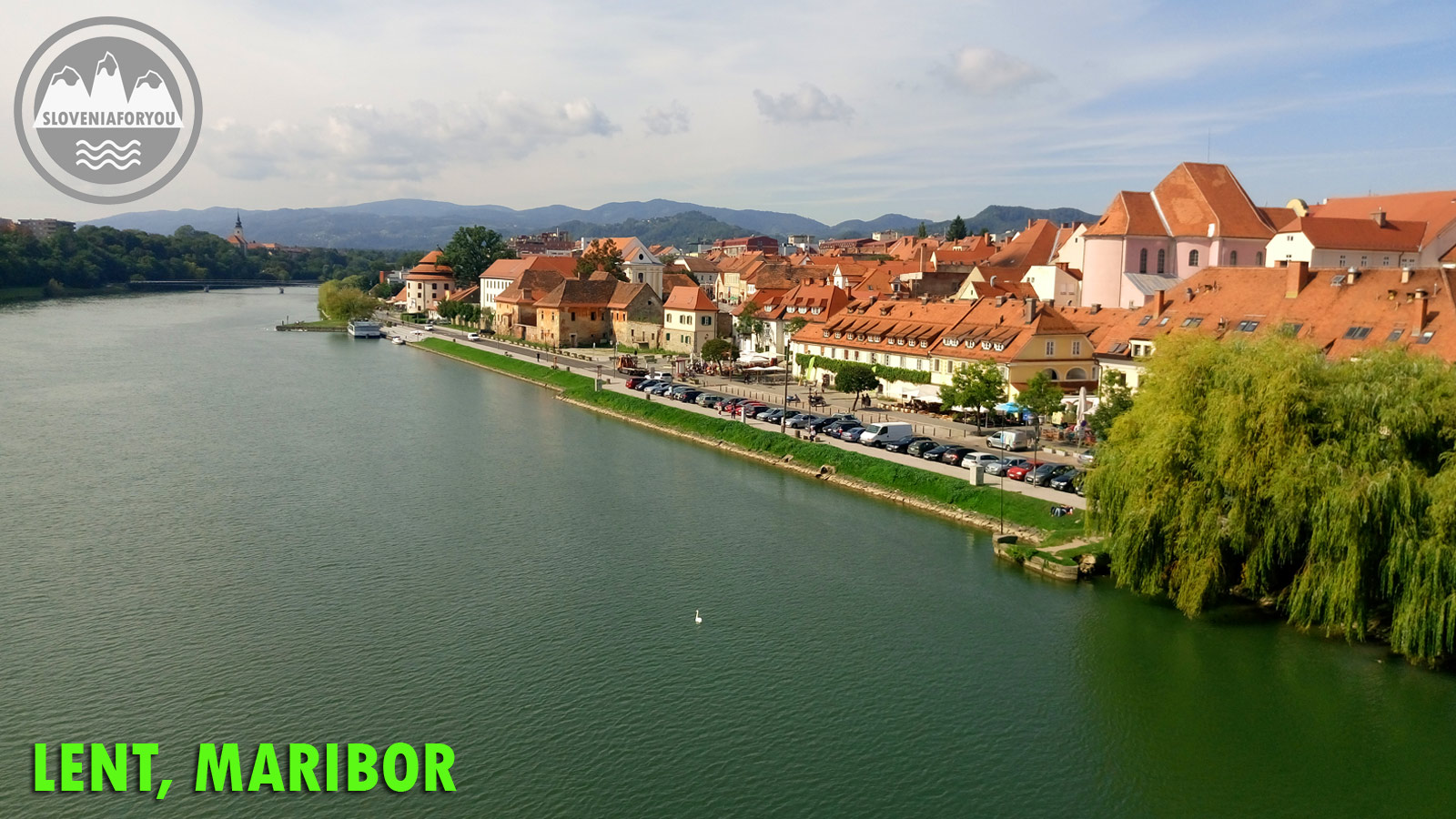 ---
THE OLDEST VINE


As mentioned above, Lent is famous for having the oldest recorded living vine in the world (around 400 years old). Wine is a very important part of the region and they take great pride in their vines and resulting wines. When you have visited the various wine related establishments in the centre, you can tour the surrounding areas of Maribor where you will find numerous wineries and tourist farms along the wine routes. This is what a relaxing holiday is all about!

The Low Down:
Head to the riverfront and the Lent area. Here of course is the legendary Old Vine and the Old Vine House. After taking the obligatory photos, step inside the old house where you will find a surprisingly good information centre and wine tasting area.

The wine routes in all directions around Maribor will entice you to hit the road and perhaps stay a night or two at a tourist farm where you can sample the local fare and see how they really take pride in their home-made wines. Some properties are larger than others, but the rolling green hills lined with vines is a sight we will never tire of. The whites produced here are Italian Riesling, Grüner Silvaner, Riesvaner (Muller-Thurgau Blanc), Pinot Blanc and Pinot Gris, Chardonnay, Sauvignon, Rhine Riesling, Kerner, Traminer, and Muscatel. Of the red wines, the Pinot Noir, Blue Franconian and Zweigelt varieties are most widely produced.

Opening Times:
Old Vine House:
November - April: every day 1000-1800, May - October: every day 1000-2000.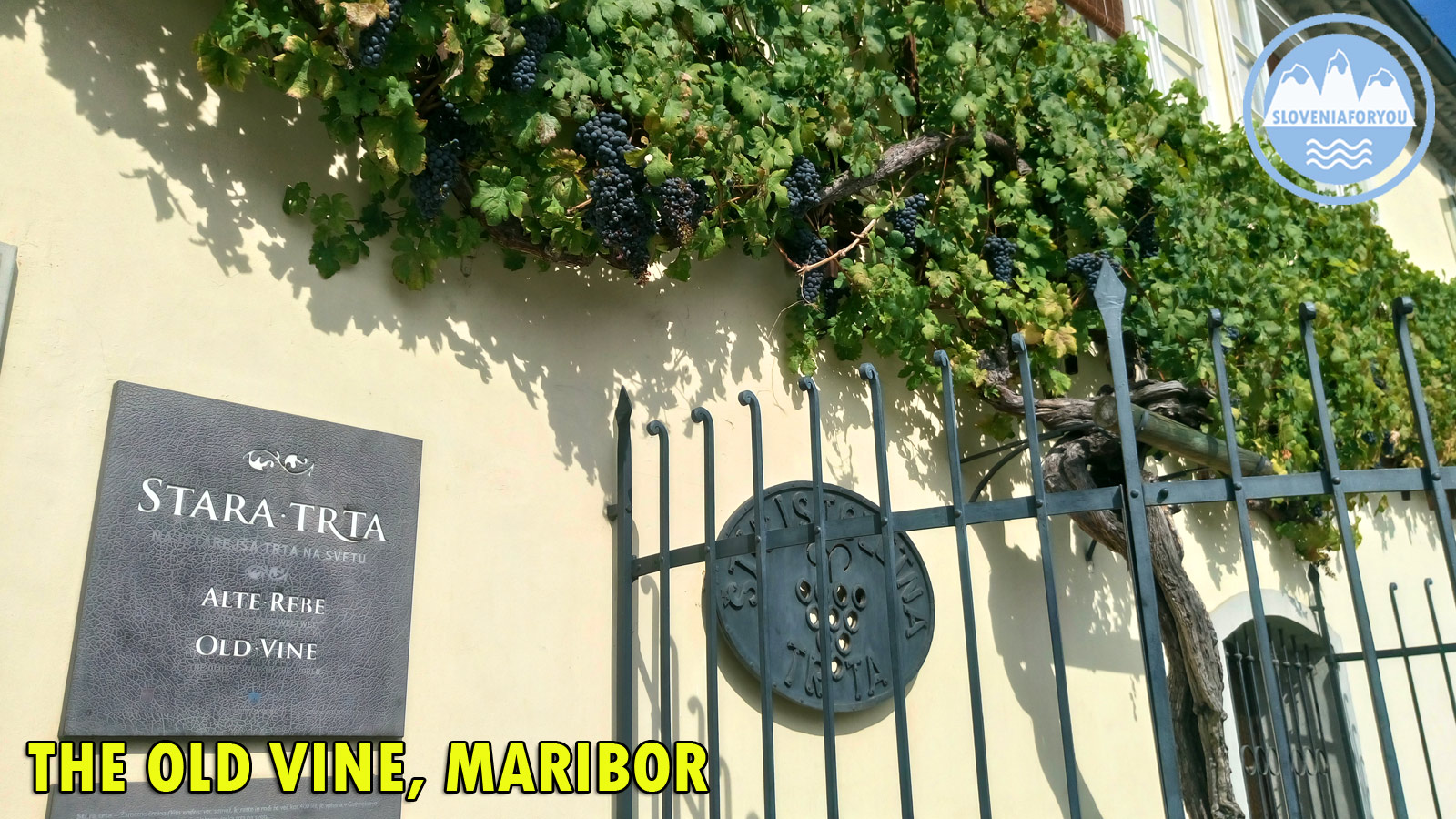 ---
MARIBOR POHORJE


The Pohorje Massif is a densely wooded, low mountain range that is roughly bounded by the towns of Maribor (to the east), Dravograd (to the west) and Slovenske Konjice (to the south). It is one of the best preserved natural regions in Slovenia and It measures about 50 km (31 mi) from east to west and 30 km (19 mi) from north to south. The eastern edge is where we find the Mariborsko Pohorje.

The Low Down:
At 1347m, the Mariborsko Pohorje is famous for being one of Slovenia's biggest and most popular ski resorts, covering some 60km of trails. In the warmer months, it is a haven for hikers, mountain bikers and paragliders. You can also go horse riding and there is an adrenalin park with high ropes and facilities for golf and paintball

At the base of the Pohorje there is a myriad of nice hotels you can choose from for your stay. A pleasant cable car ride takes you to the top where there are maps showing you the various trails. There is also a hotel and restaurants/cafes at the top also.

The views of Maribor from the top are superb. From here you can choose to do a few of the shorter walks that return to the cable car, or use it as a starting point to go on a longer hike over the 50km route which takes you past some of the most beautiful scenery including forest, farmland, swampy marshes, glassy lakes, churches and isolated homesteads.

Mountain bikers can take the plunge and head straight down the mountain, or head off on the same walking trails and specialised bike paths. You'll also see paragliders taking off from near the cable car station and soaring off above and beyond the treetops.

Where is it \ How to get there?:
The cable car up to the summit runs all year round and can be found south-west of the city centre.
If you don't have a car take bus no6 from the tourist office in the centre.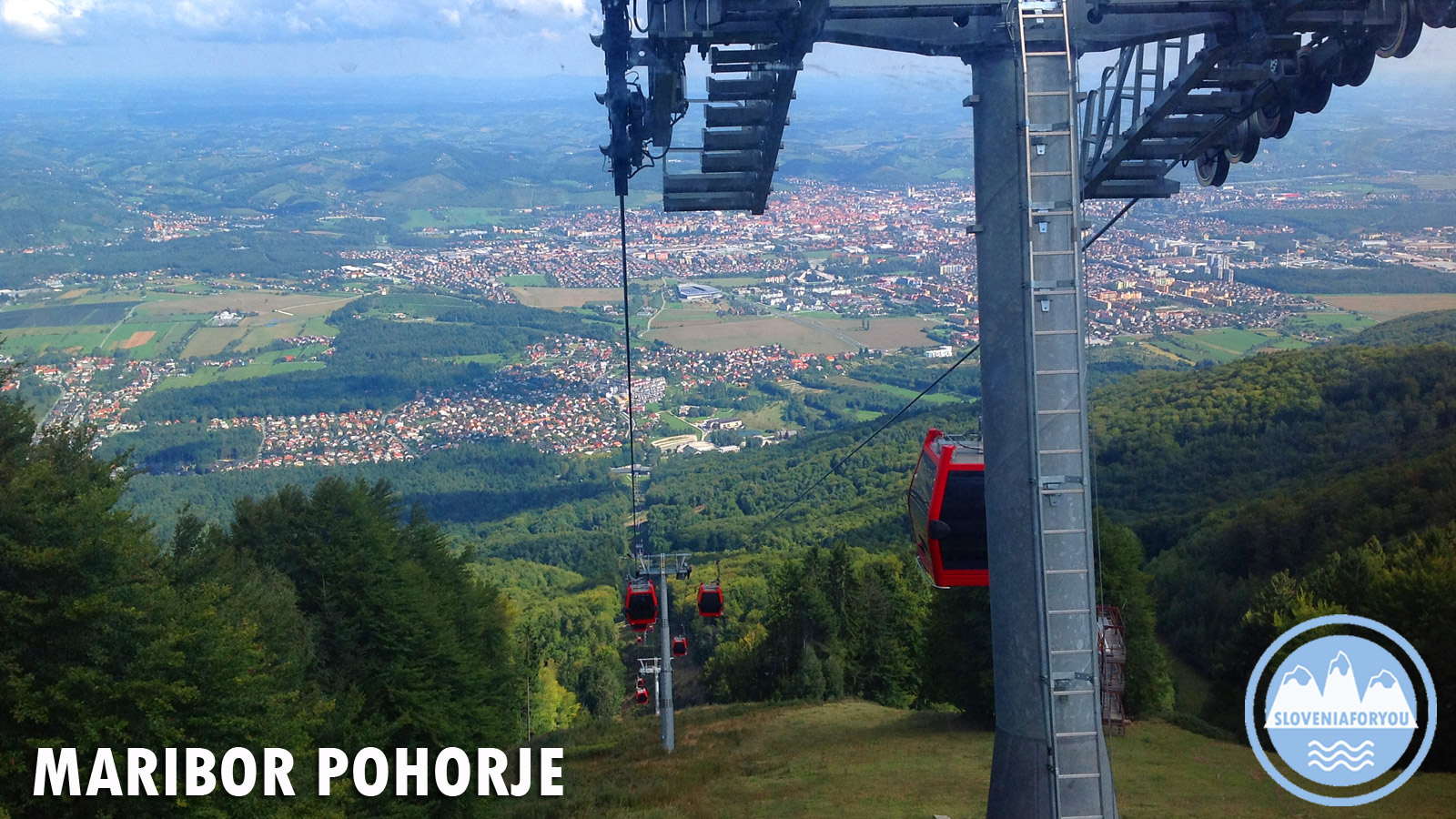 ---
PIRAMIDA (PYRAMID) PARK, MARIBOR


The Pyramid Park or Piramida is a delightful park just north of the city centre. A favourite spot for walking, jogging, cycling and relaxing, the park also has a hill measuring 386m that has fine views of the city.

The Low Down:
Maribor Castle used to stand at the top of the hill between the 16-18th centuries. After it was torn down, the rubble that remained was made into a stone structure shaped like a pyramid and hence the name. Now it is used for recreation by the residents of Maribor and it is beautiful to walk amongst the vines on the way to the top.

The walk (around 30 minutes) can be a little demanding as the path is quite steep, so it pays to take your time and allow time to make it to the top. You can visit the City Park (Mestni Park) before heading to the Piramida. Behind the Piramida there are more wooded parkland including the 3 Ribniki lake. You can easily spend half a day here enjoying the parklands and woods. In summer they have a kiosk at the top selling food and drinks plus they provide deckchairs and cruisy music to create a nice vibe!

Where is it \ How to get there?:
Piramida is situated north of the city centre of Maribor. If you walk straight north from the Grad in the centre, you walk through Mestni Park. The trails to the Piramida are then located to the right as you will no doubt see!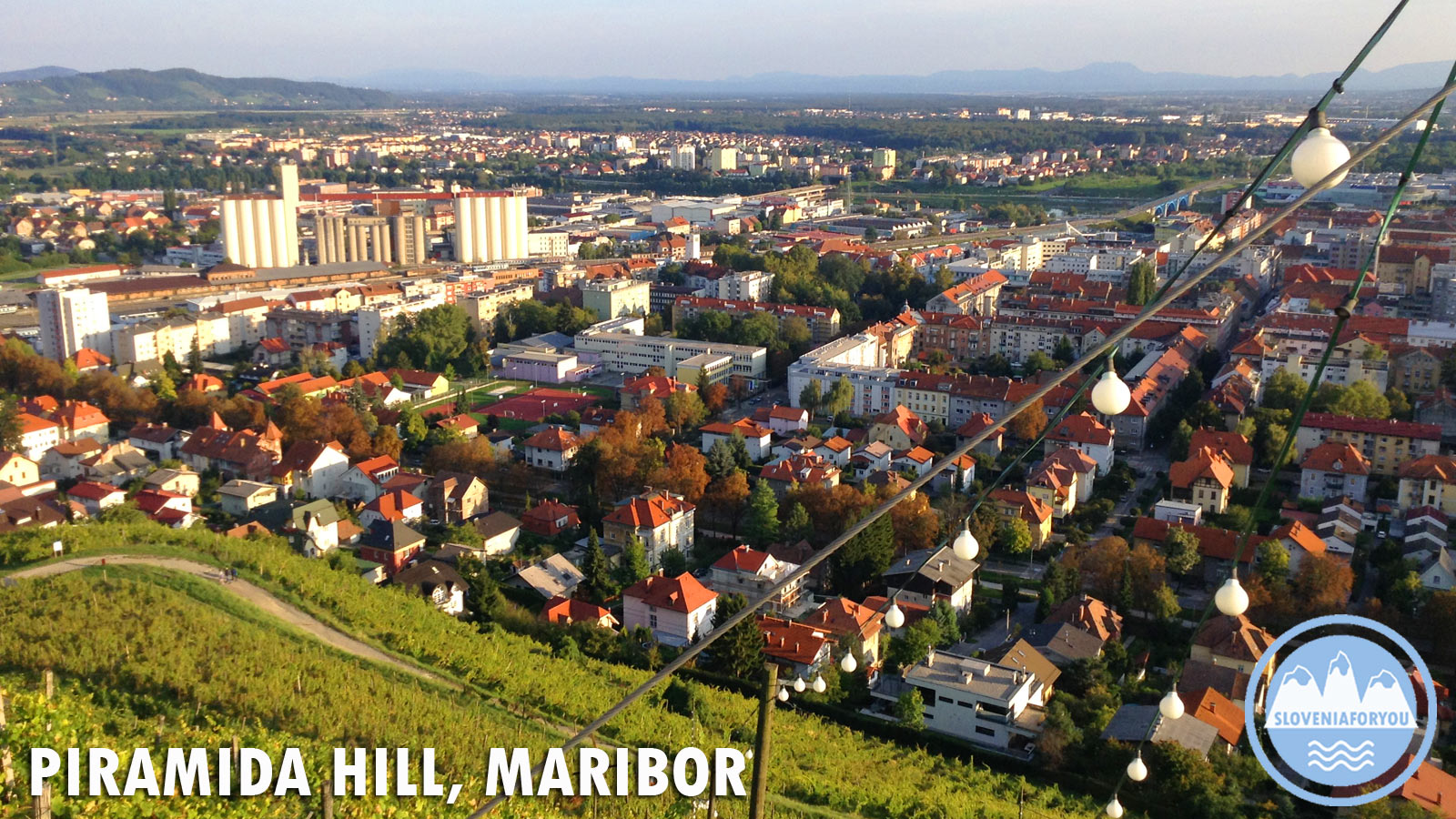 ---
AROUND MARIBOR


Maribor is the perfect place for a relaxing holiday. Its very laid back and moves at a gentle pace.
Take off in any direction from Maribor for a fun day trip. Perhaps using the Drava River as a guide, you can easily unwind and have a great time!

The Low Down:
The River Drava is the main river that flows through Maribor and offers a great day out if you care to follow it west or east. Traditional Rafting Tours are available as well as boat tours. The Drava Centre is a recreational area which is a great family picnic spot to enjoy canoeing, boating and some on-land sports as well. Mariborski Otok is an island on the river that has walking paths and a swimming complex nearby. Combine a stop here with a boat ride! As mentioned earlier, various wine routes stretch north from Maribor to the Austrian border. A day trip north through Zgornja Kungota, Zgornja Velka and Lenart is a leisurely drive with beautiful natural scenery.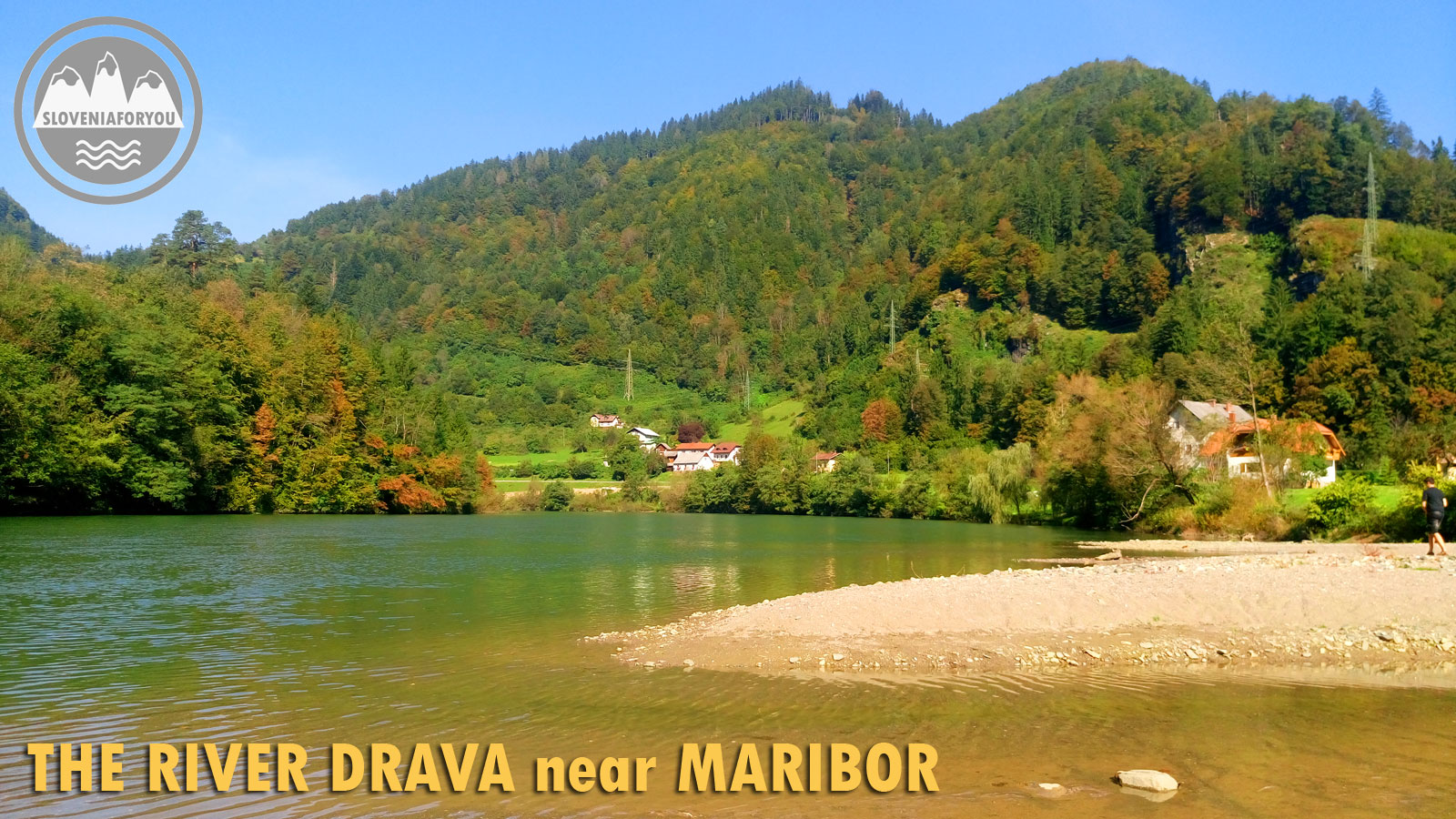 ---
MARIBOR CITY OF CULTURE AND ARTS!


Ljubljana may argue the claim, but after being European Capital of Culture in 2012, Maribor has a strong tradition for being a leading city for the arts and culture. It holds many festivals and events each year so there is virtually always something going in Maribor!

The Low Down:
With a strong list of annual events and festivals, Maribor really does offer something for everyone interested in arts and culture. Artistic genres such as opera, contemporary dance, classical and popular music, all the way to film, theatre, visual arts, literature and architecture are featured on the annual calendar.

Popular events like the Lent Festival attracts over 500,000 people annually. Other prominent events include the Borstnik Festival which focuses on the theatre and Festival Maribor which showcases some great classical artists. Those who like museums will find the National Liberation, Regional and Photography Muesums here in Maribor. Several fine galleries can be explored including the Maribor Art Gallery, the Stolp Photography Gallery and the Multimedia Gallery at the KIBLA centre.

The Slovene National Theatre is the largest artistic institute in Slovenia and holds a full calendar each year including opera, ballet and concerts. The Narodni Theatre also has a very strong patronage when it holds events including Comedy, Childrens performances and a variety of concerts. And finally, don't forget the Maribor Puppet Theatre. Just north of Glavni Trg, it also has a full list of events throughout the year.

Plan your holiday around one of their upcoming events, you won't be disappointed!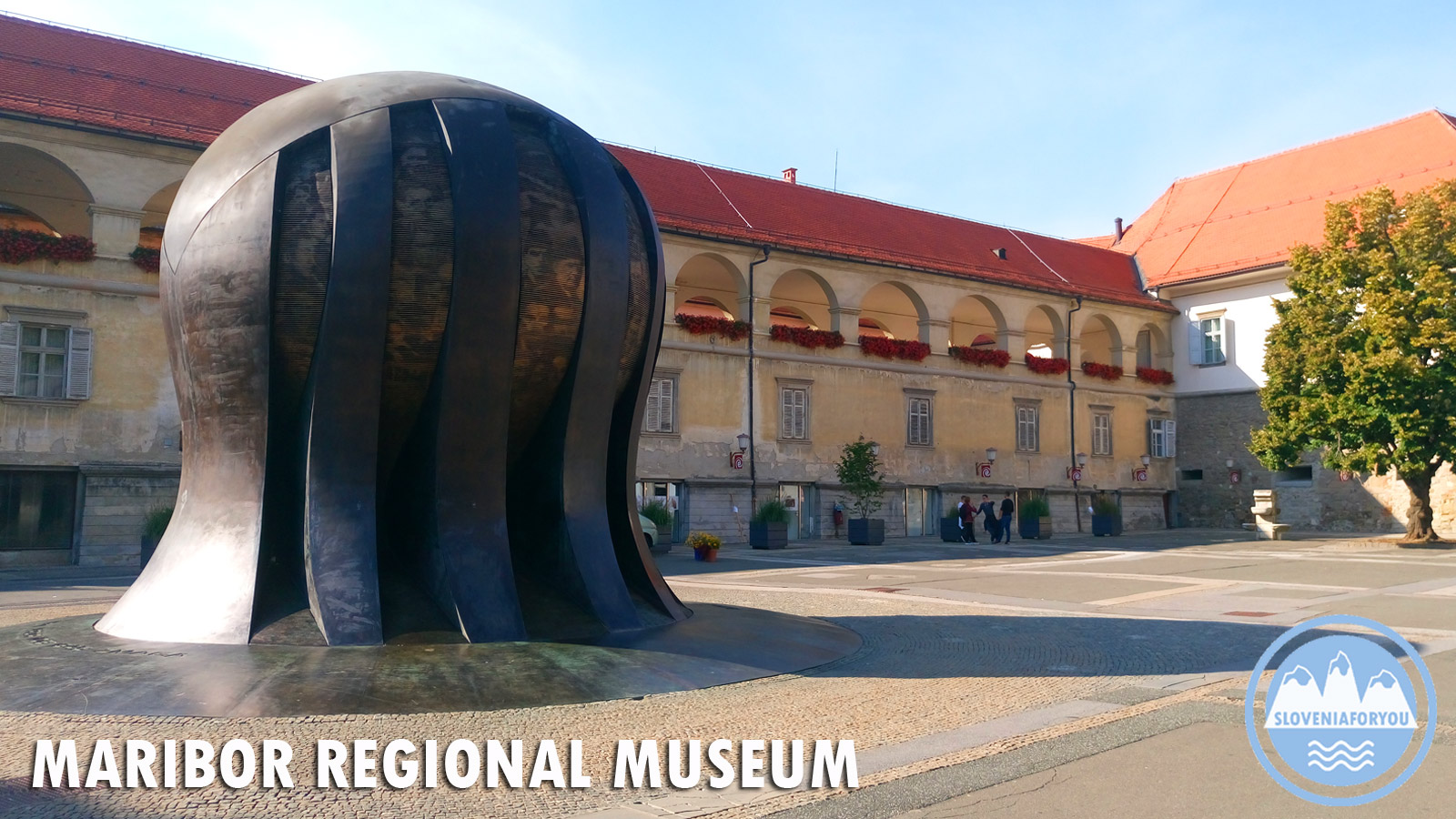 ---
HOW DO I GET TO MARIBOR, SLOVENIA?

---
By Air - Flying into Slovenia

A list of current destinations servicing Ljubljana Airport can be found HERE.
These include the long standing destinations of London, Paris, Frankfurt and Istanbul but new services and seasonal services will differ from year to year.


---
From Ljubljana Airport into Maribor

DISTANCE: 130km, TIME TAKEN TO CENTRE: 1.30 Hour

TRANSFER: To reach Maribor centre from Ljubljana Airport, use our GoOpti link for the best rates.
CAR HIRE: If you wish to hire a car at the Airport then without doubt use our partners at ATET for the best service in Slovenia. Use the code SLOFORYOU when booking.


---
From Ljubljana to Maribor

DISTANCE: 130km, TIME TAKEN TO CENTRE: 1.30 hours

BUS: To reach Maribor centre from Ljubljana, then check the local bus timetable HERE
TRAIN: To reach Maribor from Ljubljana you can catch a train, See the timetable HERE
TRANSFER: To reach Maribor centre from Ljubljana, use our GoOpti link for the best rates.
CAR HIRE: If you wish to hire a car in Ljubljana then without doubt use our partners at ATET for the best service in Slovenia.
Use the code SLOFORYOU when booking.


---
From Graz to Maribor

DISTANCE: 60km, TIME TAKEN TO CENTRE: 1 hour

TRANSFER: To reach Maribor centre from Graz use our GoOpti link for the best rates.
CAR HIRE: If you wish to hire a one-way car rental from Graz then contact us by email for a quote here


---
From Budapest to Maribor

DISTANCE: 340km, TIME TAKEN TO CENTRE: 3.5 hours

TRANSFER: To reach Maribor centre from Budapest, use our GoOpti link for the best rates.
CAR HIRE: If you wish to hire a one-way car rental from Budapest then contact us by email for a quote here


---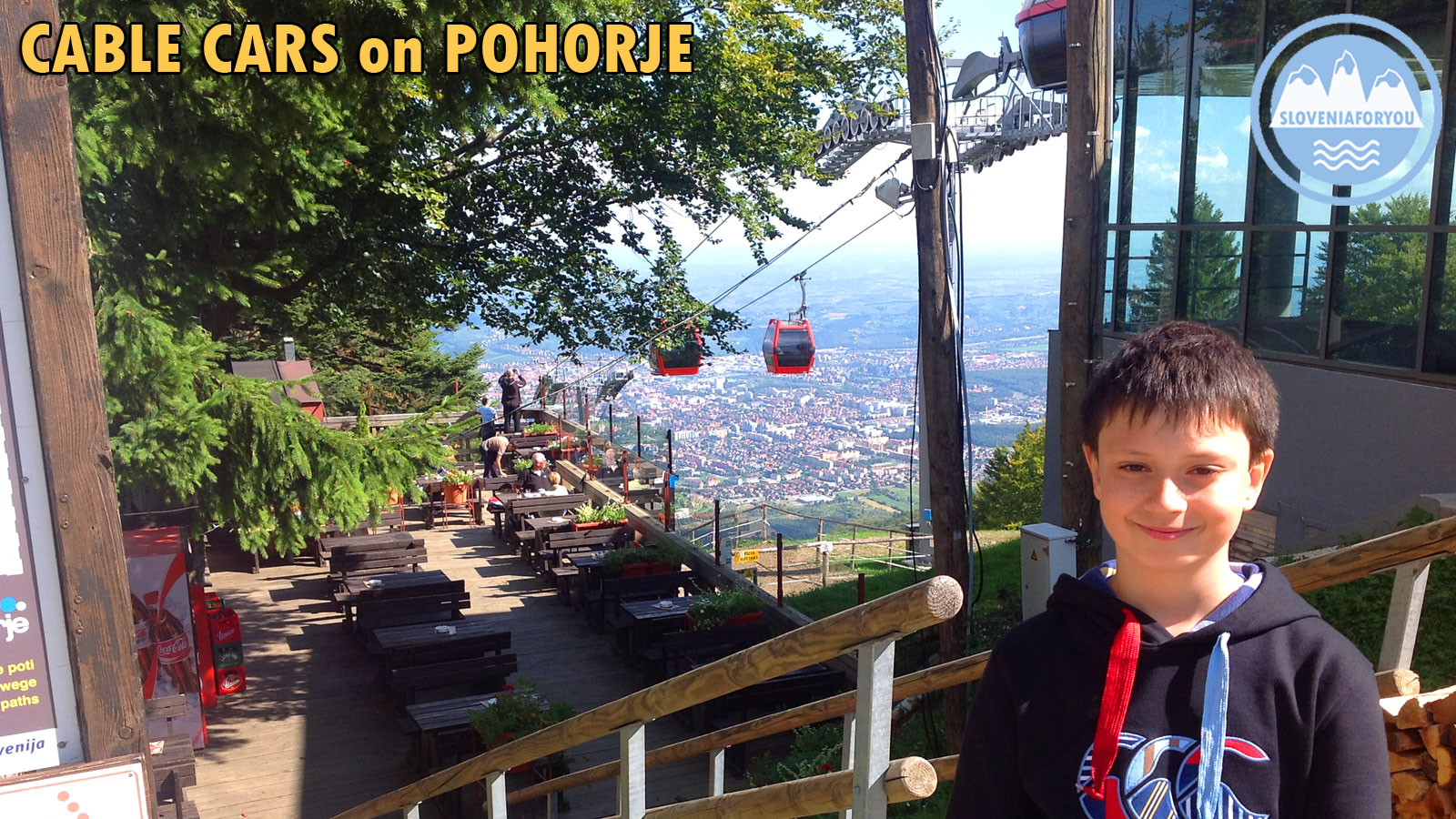 WHEN IS THE BEST TIME TO VISIT MARIBOR, SLOVENIA?

---
Any time is a good time to MARIBOR but if you want a more practical answer then here we go:

JULY-AUGUST - Peak time, can be hot and crowded but at least the locals go away on holidays!
APRIL,MAY,JUNE - Not a bad time with Spring blossoming but weather can be unpredictable.
SEPTEMBER - The best month in our opinion, still warm and kids go back to school.
OCTOBER-NOV - Getting colder but the autumn colours are beautiful.
DEC-JAN-FEB-MARCH - Unless you like the cold, the least likely time to visit.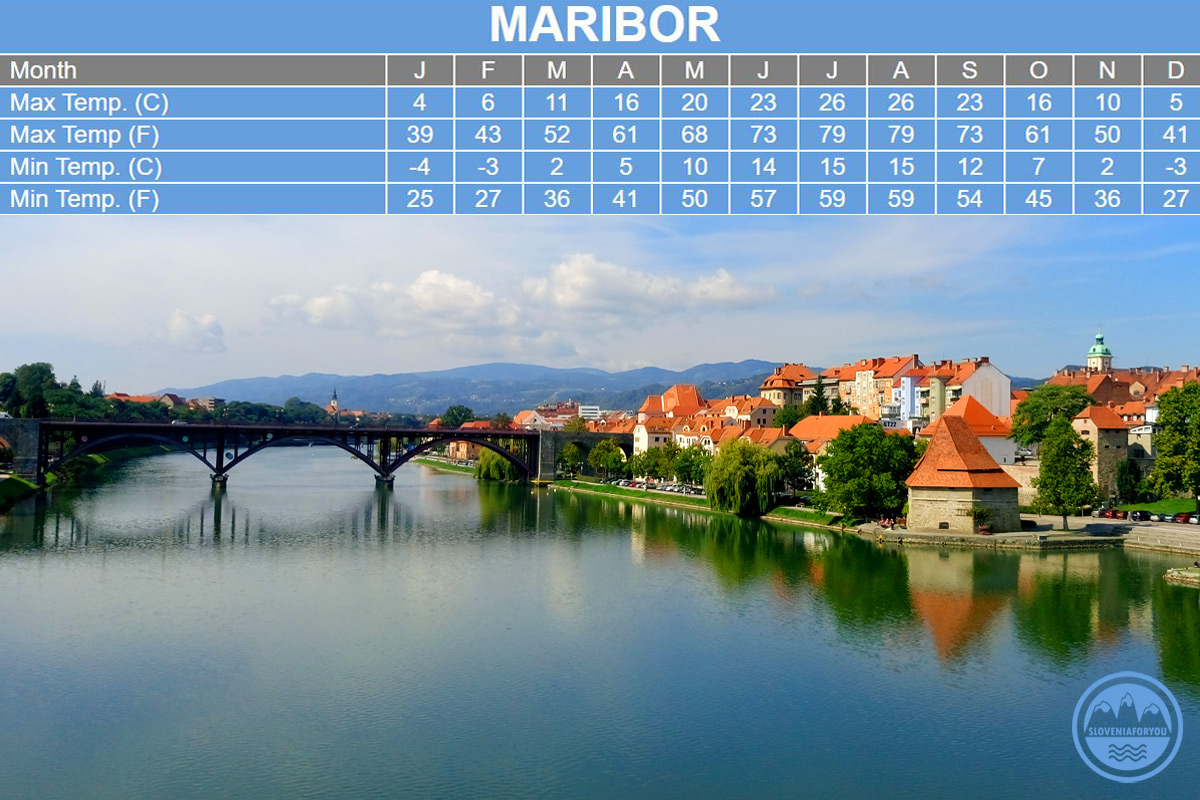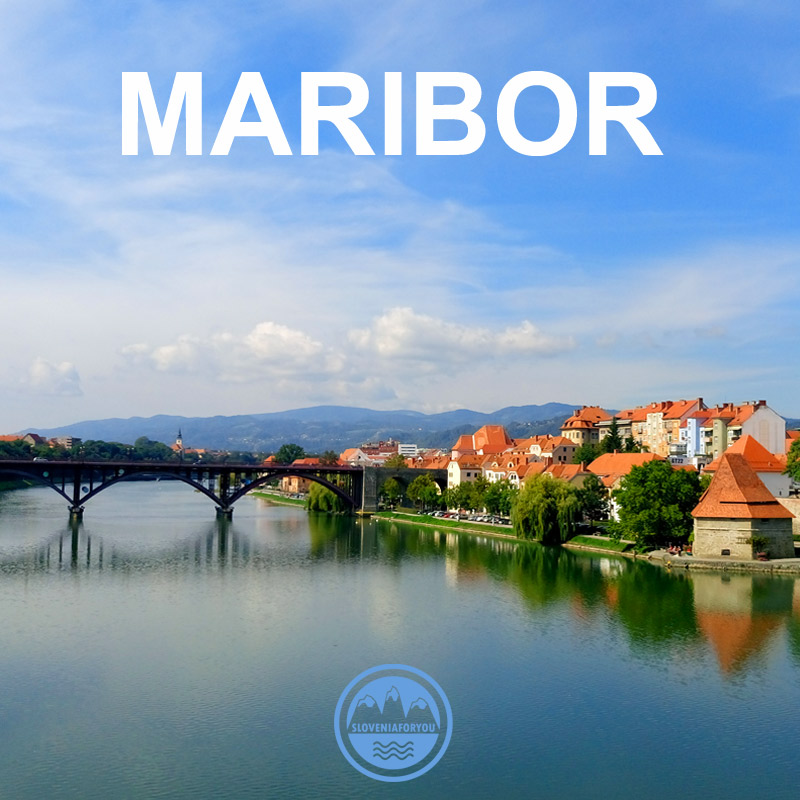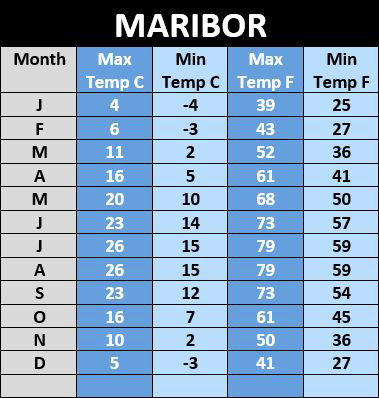 ---
---
WHERE SHOULD I STAY IN MARIBOR, SLOVENIA?

---
There are lots of choices in all categories in and around Maribor. Peruse the options listed below and pick one that suits your needs, all bookings help keep the website going!

Here are our top picks, book using our links and enjoy your stay!


"This village is really breathtaking. Everything is great. House is amazing. Breakfast in the box is so tasty. This place is calming, romantic and gorgeous. The staff is superkind and helpful. Great breakfast from local bio ingredients. The panoramic sauna is also unbelievable. It's definitely worth the money!"



---
"I liked everything about this apartment, it was comfortable, clean, beautiful. I enjoyed staying there, The lift was great and made life easy. Location was fantastic and in the old center. Everything was at your door step and walking distance. Hopefully I'll come back to Maribor and it's the exact place where I'll stay next time. Recommend it!!"




---
"Welcoming staff, awesome breakfast, the rooms are spotless, comfortable and relaxing. The bar has a great view and is a nice spot to enjoy the coffee. Also, the bathroom in our room was wonderful! I enjoyed the stay!" Book today.



---
Vineyard Glamping Chateau Ramšak
"Great set up; beautifully designed and planned lux tent village with a common hang out area with an open fireplace. An amazing experience. The host is extremely friendly and will do anything to make your stay perfect."



---
"Staff were extremely kind, they offered breakfast suited to our extra requests without extra charges (Coffees, bottles of OJs, scrambled eggs, etc.) They even gave us a pack of extra food for our trip. Spacious, well equipped rooms, big garden with pond, cats and terraces." Book today!



---
"18th century house, completely renovated. Sufficient spaces, friendly staff, superb breakfast, nice location for those who want to visit the area. Book today!"



---
---
TOURS & ACTIVITIES IN MARIBOR, SLOVENIA

---
PRIVATE DAY TRIPS FROM LJUBLJANA

Why book a tour to Ptuj, Maribor and Jeruzalem?
Visit Maribor, proud to have the oldest vine in the world and with a character much different from the capital! Visit the main square, castle and Lent before heading to Jeruzalem which has some of the most beautiful wine roads and wines in Europe. Finally end in Ptuj, one of the most beautiful towns in Slovenia. Ptuj is the oldest town in Slovenia with very rich history and many monuments to prove it!

On a private tour, you can tailor the day to your needs. You know what to do, email us today if you want to plan a day trip!

CLICK HERE TO ENQUIRE or BOOK TOUR - ask about TIMES, CONDITIONS and PRICES - info@sloveniaforyou.com


---
PRIVATE WINE TOURS FROM LJUBLJANA

Why book a wine tour?
Our partners know their vino and can take you on a great day tour taking in the wine cultures of Ptuj, Maribor and Jeruzalem. If you love your wine or just keen to learn more, this is the tour for you as people in Eastern Slovenia are very passionate about their wines! One trip to Jeruzalem and you will be in love with this region.

Review from Ryan - "Absolutely amazing tour! We visited 3 areas within the north east wine region of Slovenia; Slovenske Konjice, Ptuj and Jeruzalem. At each winery we got to try a wide selection of wines and learned a lot about each vineyard and region.

The lunch we had at the Zlati Grič was some of the best food I've ever had and the view was breathtaking! Slovenia has a truly beautiful countryside. The tour was great value for money and I couldn't have enjoyed today more! Great banter, great wine and beautiful surroundings!"

CLICK HERE TO ENQUIRE or BOOK TOUR - ask about TIMES, CONDITIONS and PRICES - info@sloveniaforyou.com


---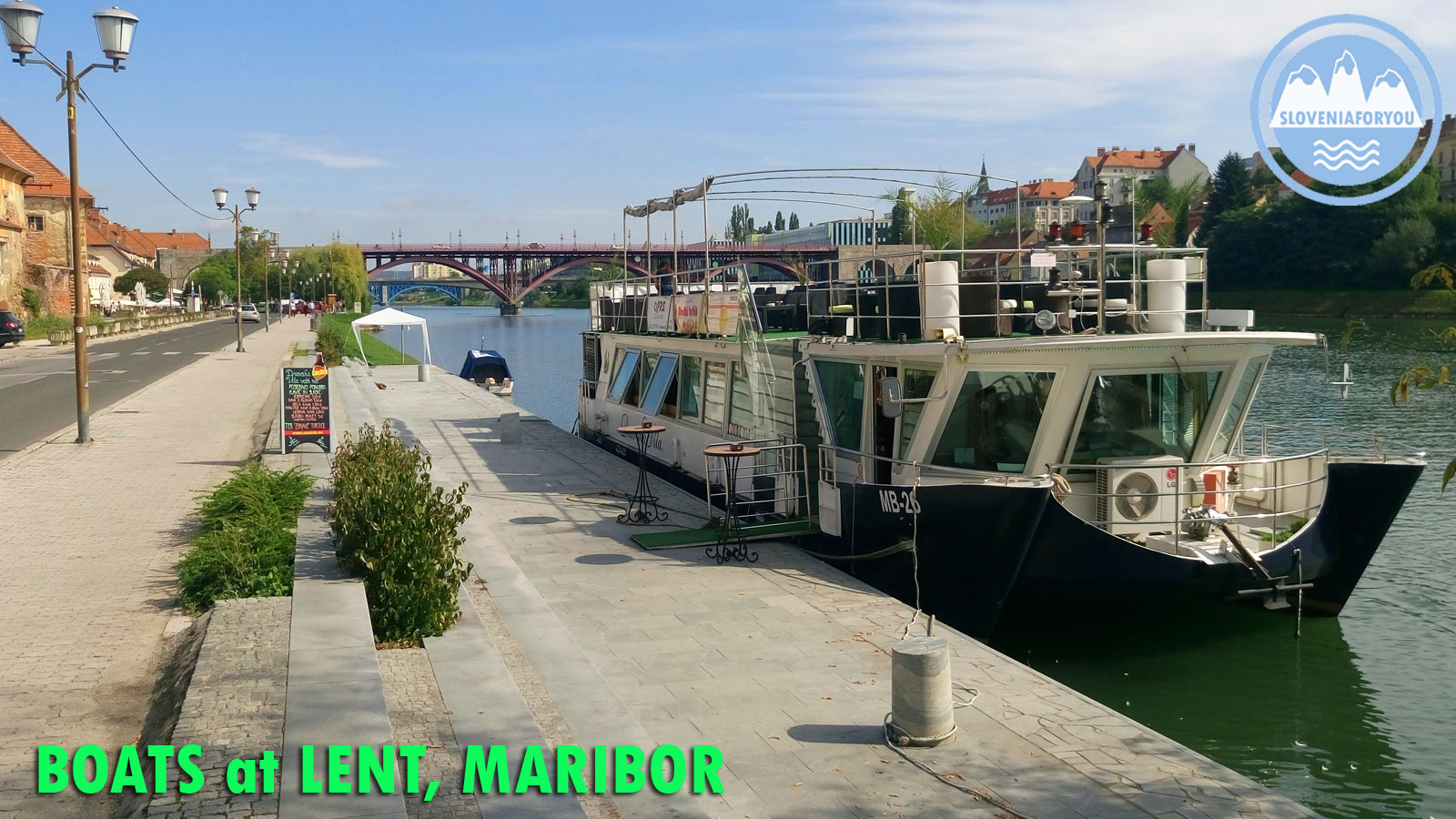 WHAT'S A GOOD ITINERARY FOR MARIBOR, SLOVENIA?

---
Maribor is a great place to relax and to explore the east of Slovenia. Here are suggested itineraries and ideas:

Maribor in one day -
After breakfast, take a leisurely walk up to the top of the Piramida for stunning views of Maribor.
Walk back into town and explore the Maribor Town hall/Castle.
Have lunch in the centre at a restaurant like Patricks Pub or Bascarsija in Postna Ulica.
Walk across the bridge at Titova Cesta and visit Europark shopping centre.
Stop for views of the Drava on the way back and head for Lent.
Visit the Water Tower, Jewish Tower and of course the Old Vine
Cocktails and relaxing by the river at Lent.
Stroll around Maribor by evening and find somewhere nice for dinner, perhaps along the river at Lent.
Super day!

Maribor in two days -
Day one as above.
Day two - Take a taxi or driver to the base of the Pohorje.
Take the gondola up to the top!
Go for a walk or hire a bike and explore the many trails
You will be hungry after all that exercise!
Return to Maribor or eat in one of Maribor's suburbs


Maribor in 3-7 days -
Days one and two as above
Days three-seven -
Organise a visit to the wine roads north of Maribor, not easily accessible without car but worth it!
Somewhere like Dveri Pax Estate and Jarenina Manor
Do this amazing circle route - Maribor - Ruse - Ruta - Dravograd - Slovenj Gradec - Slovenske Konjice - Maribor
Another day take the train to Graz and explore Austria's second city.
Day trips to Ptuj and Jeruzalem Wine Regions, stunning!!
Spa time at Moravske Toplice!
Sensational!


---
---
DID YOU KNOW? FUN FACTS FOR MARIBOR, SLOVENIA

---
1. As mentioned earlier, Maribor proudly takes care of its grapevine, which is in the Guinness book of records as the oldest grapevine in the world. It has been growing in the old city centre for more than 400 years.

2. Maribor experienced strong economic development in the middle of the 18th century, when it became one of the first in Europe to receive an important railway connection between Vienna and Trieste.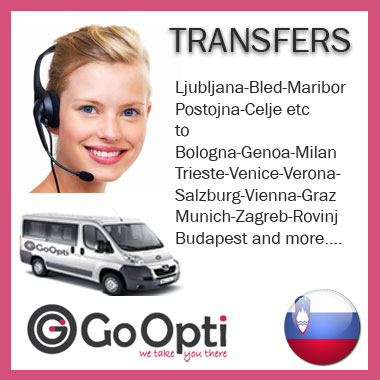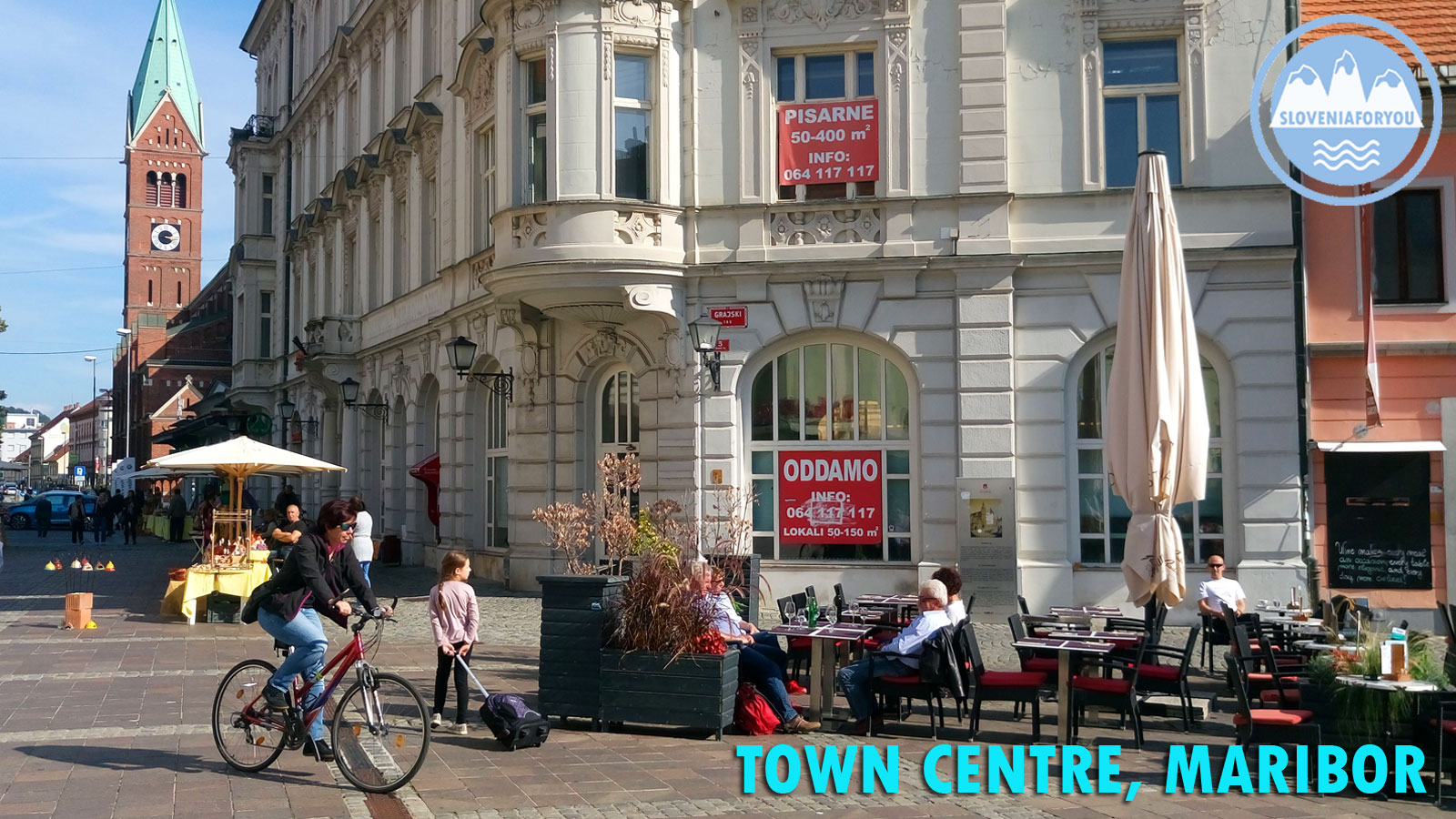 ---
---
EVENTS AND FESTIVALS IN MARIBOR, SLOVENIA?

---
There are numerous events in Maribor all year round, not just in summer!
Here is a calendar of the major events. You may want to plan your holiday to coincide with these events!


JANUARY - Golden Fox Competition

The annual Golden Fox competition offers an unforgettable sports experience on the Pohorje. The Women's World Cup race attracts over 20,000 visitors who support both Slovenian and foreign slalom and giant slalom competitors. The event organization, which follows the strict FIS criteria, is exceptional, as confirmed by the best female skiers in the world!

FEBRUARY/MARCH - Pruning of the Vine

In late FEB/early MAR each year, Maribor holds the annual pruning of the worlds oldest vine. The vine is reputedly 400 years old and each year the city of Maribor gives a graft as a present to another town or community as a sign of friendship and co-operation. The grape harvest has also become a real city festival. Thousands of citizens of Maribor and prominent representatives of the state and of Diplomatic Corps and many others come to watch the grape harvest. On average the Old Vine has yielded 35 to 55 kg of grapes yearly in the last decade. After fermentation the wine is filled into 2,5 dcl bottles which Oskar Kogoj artistically designs. Each year up to 100 bottles of wine made from the Old Vine are filled. They are at the mayor's disposal for protocol. A Certificate with a serial number and the vintage year accompanies each bottle. The originality is guaranteed by the Maribor seal from the year 1520 and by the city vinedresser. Among others, pope John Paul II and the American president Bill Clinton were the recipients of the bottle.

JUNE/JULY - Lent Festival

Maribor really comes to life during the massive Festival of Lent every summer. Stages all over town come alive with local and foreign concerts of classical, jazz, pop and ethno music ,theatrical and dance performances,drama performances and puppet shows,sports events, creative workshops for children and Stand up comedy. Other events unclude the folklore festival, Jazzlent festival and Street Theatre Festival. Some events are free while others require you to purchase a ticket. Definitely worth a visit if you're near Maribor at this time of year.

SEPTEMBER - Maribor Summer Festival

The festival of classical music was first organised in 1964 and has changed its themes over time, but maintained a refined program, state of the art performance standards and an unorthodox approach to organisation. Today the festival offers a rich selection of orchestral, chamber and vocal pieces, which are prepared in collaboration with foreign and domestic producers and musicians of world fame.

SEPTEMBER - Old Vine Festival - Stare Trte

The Old Vine Festival (Stare Trte) is a top tourist culinary-wine-cultural festival in Maribor and is the biggest tourist event in autumn with over 500 participants. It concludes with the harvest at the end of September and is a must-see if you are in Slovenia at this time. The festival offers a multitude of events like traditional culinary products, an exhibition of mushrooms and pumpkins; Wines from wild vine varieties – presentation and tasting; Beekeepers Day; Country side in the City – traditional culinary products; Kettle cooking; Presentation of Winegrowers and Wine Tastings at Stalls; Rafter's Christening – cultural ethnographic event; A grape leaf exhibition with wine tasting; The 5th Annual Cheese Day – a presentation of cheesemakers at their stalls; 30 years of ice wine in Slovenia – presentation and tasting and more!

OCTOBER - Maribor Theatre Festival

Brimming with challenge and the poetics of the senses, the oldest and the most prominent theatre festival in Slovenia has always been the scene of exciting arguments, new insights and unexpected reversals. Since 1996, the year of its debut, its home has been the Slovenian National Theatre in Maribor. It owes its name - to Ignacij Borštnik (1858-1919), an actor, a stage director and the founder of modern Slovenian theatre. The festival has recently evolved into an international event. International promotion is one of the main tasks of the new managing team. The festival consists of several thematic programs and awards are given for the best show, the best stage directing and acting, as well as for musical and other artistic achievements chosen by a jury of theatre professionals. The most prestigious prize is the Borštnik Ring, awarded by a special jury to a deserving actor for his/her life's work.

NOVEMBER - St Martins Day (Martinovanje)

St. Martin's Day marks the day when the must traditionally turns to wine. The must is usually considered impure and sinful, until it is baptised and turned into wine. The baptism is performed by someone who dresses up as a bishop and blesses the wine, this is usually done by the host. Another person is chosen as the godfather of the wine. The foods traditionally eaten on the day are goose and almost always home-made or store bought mlinci.


---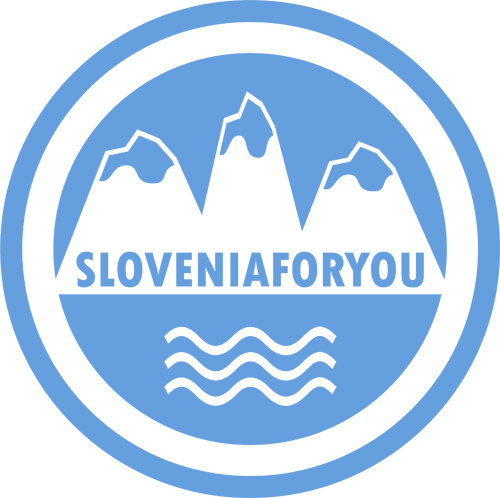 Book an exciting tour from our partners today!



Choose a service for your holiday from our affiliate partners!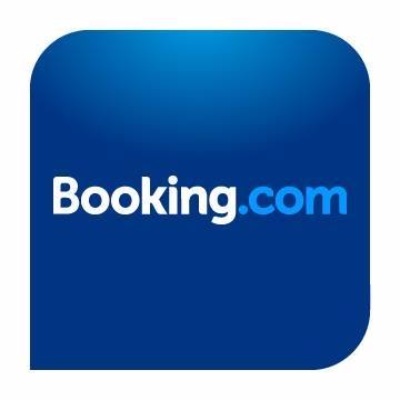 Accommodation Slovenia
Search for your ideal hotel, hostel, guest house or apartment in Slovenia and worldwide through our Booking.com link.
---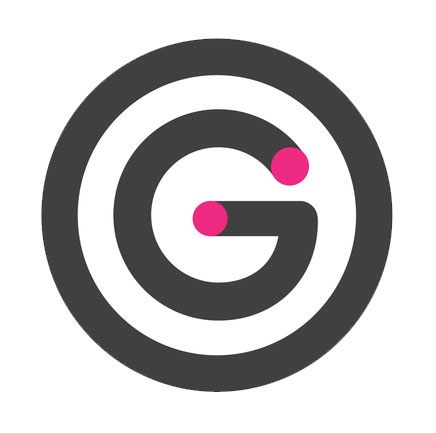 Goopti Transfers
Goopti offers the cheapest shared transfers across their network which includes Slovenia and neighbouring countries!
---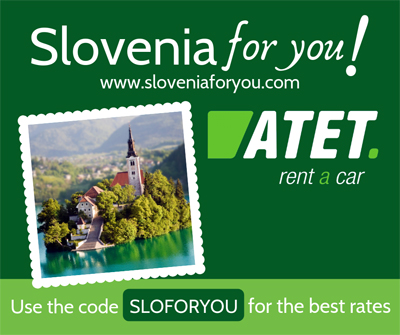 ATET Car Rental Slovenia
Book your Slovenian car rental with the best. ATET have offices in Ljubljana, Airport, Maribor & Koper.
Use code: SLOFORYOU in the booking for the best rates.
---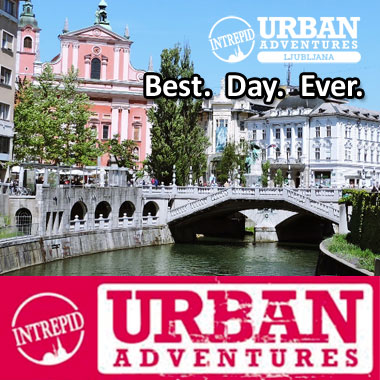 Urban Adventures
Book a great tour in Slovenia and neighbouring places like Venice and Vienna through Urban Adventures.
---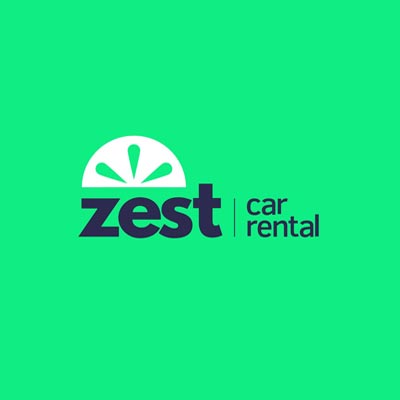 Zest Car Rental
Zest Car Rental is a great choice for car rental across Europe and the world, get a quote today!
---
请看看我们精心为您定制的团体和个人自助游览斯洛文尼亚的旅行安排,
如果您想预订,
请在这里给我们发电子邮件 Sloveniaforyou.com

Auf unserer Webseite finden Sie eine große Auswahl an öffentlichen und privaten Touren in Slowenien. E-mailen Sie Sloveniaforyou.com und buchen Sie Ihren Ausflug!

Dê uma olhada nas nossas ótimas opções de passeios por toda Eslovênia. Ha opções de passeios em grupos e também passeios exclusivos. Se quiser fazer uma reserva, basta enviar um email para nós aqui do Sloveniaforyou.com

---