PIRAN CITY GUIDE

Why should I visit Piran?
What is there to see and do in Piran?
How do i get to Piran?
What is the best time to go to Piran?
Where to stay in Piran?
Tours from Piran
What's a good itinerary for Piran?
Tips and facts for Piran
Events and Festivals for Piran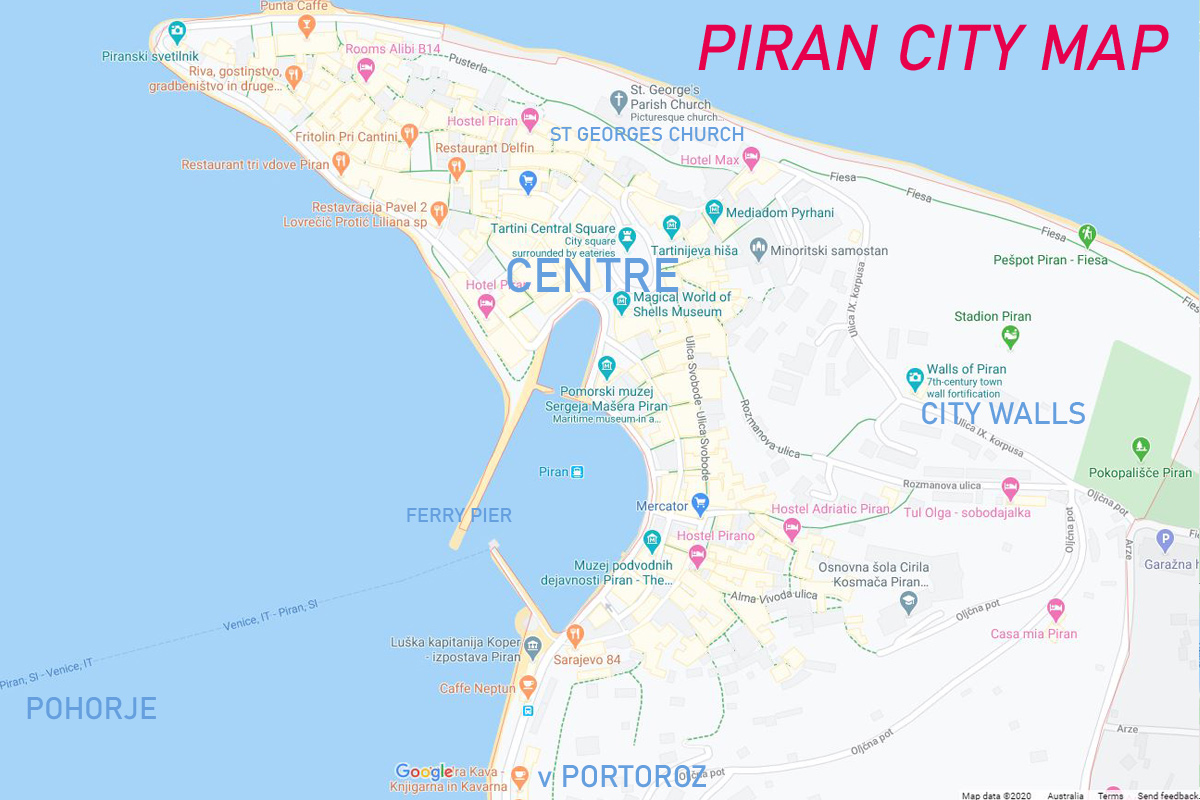 I'm looking for somewhere stunning to go,
WHY SHOULD I VISIT PIRAN, SLOVENIA?

---
Some places simply ooze charm without even trying. Piran is one of those places. Sitting snugly on its narrow peninsula on Slovenia's tiny coastline, it is hard not to fall in love with this place.

With the Adriatic glimmering around it, Piran has a rich cultural heritage that is most heavily influenced by its time within the Venetian Republic.

The tiny peninsula and surrounding hillside is made up of rows of tightly compacted apartment buildings that cast shadows over narrow laneways which, like Venice, give Piran its charm.

What a great way to spend a day. Many will stay longer than that and why not?

Welcome to Piran!


WHAT TO DO AND SEE IN PIRAN, SLOVENIA?
Top Sights and Attractions

---
WALK PIRAN'S LANEWAYS


You've unpacked your suitcases and now excitedly head out the door to explore beautiful Piran.

Spend your time lazily wandering the cobbled laneways, enjoying the temperate climate and Venetian architecture.

Naturally many will start in heart of Piran at Tartini Square and then gradually make their way up to St George's Church where the views are stunning.

The walls (built to keep out the Ottomans many lifetimes ago), are worth a visit before making your way down from the summit in to choose fro the many restaurants serving the freshest seafood!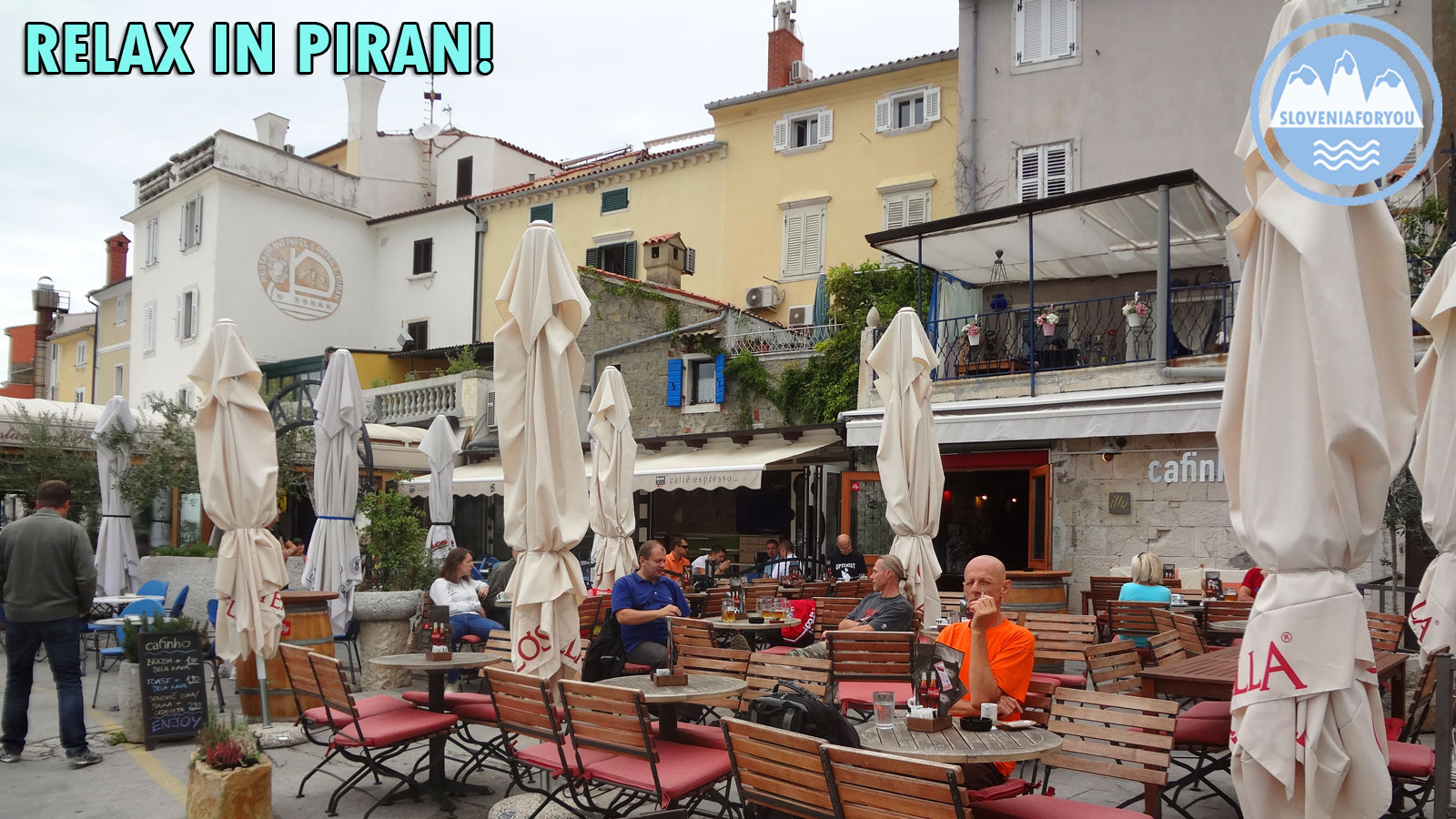 ---
TARTINI SQUARE


Much like Saint Mark's Square in Venice, Piran's Tartini Square is the town's focal meeting point.
Named after its most famous local, violinist and composer Giuseppe Tartini, it is a huge oval shaped affair, encompassed by beautiful magnificent buildings. These include the Town Hall, Court House, Council Buildings and private apartments.

The square sits on reclaimed land and a statue in honour of Tartini (1896) sits alone at one end.
The square comes alive at night, especially on hot summer days, with people embracing the surrounding restaurants and children and adults alike enjoying the space within the square.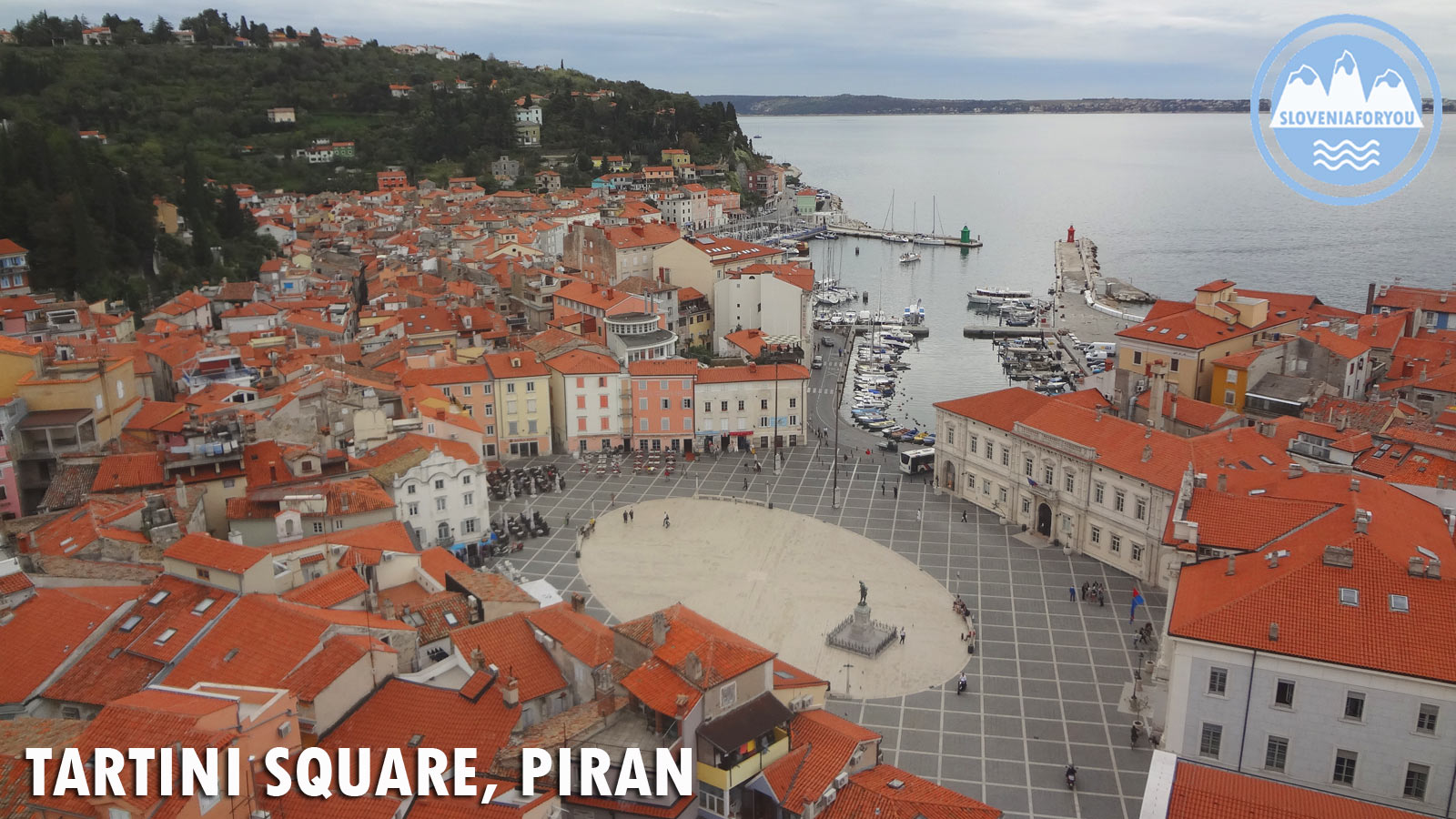 ---
ST GEORGE'S CHURCH


Ribčev Laz is the main town on Piran. Everyone stops here to visit the tourist centre and view the lake for the first time. Get your maps and other info then decide how to spend your day or days at Bohinj!

The Low Down:
Proudly towering above Piran, St George's Church looks down over Piran and the gulf of Trieste.

Built in the 12th century and subsequently renovated and embellished over time, the present site dates from 1637.
The inside of the church is worth a look when open. There is a small museum on the southern side which connects to the church proper.

Visitors can view the marble altars, the marvellous organ and the surrounding artwork, also found in the baptistry next to the church.

The Belfry is a smaller version of the one in Venice and in the summer months you can usually go up and enjoy the wonderful views and take some great photos. Just beware that the bell usually chimes every 15 minutes!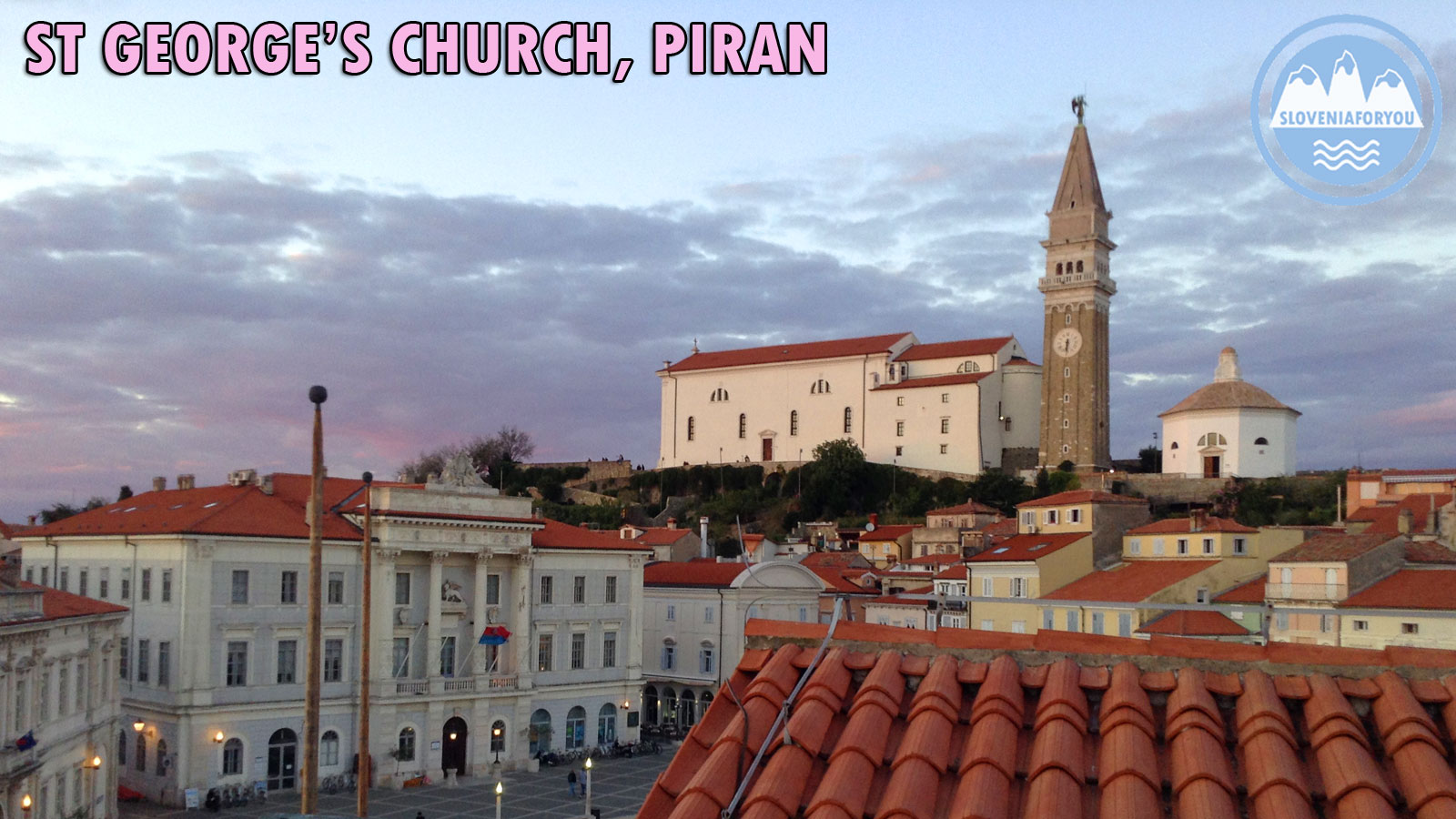 ---
PIRAN CITY WALLS


The city walls above Piran could have possibly been started as far back as the 7th century but today they provide tourists with a great view of the town and sea beyond.

The eight defensive towers gave name to the different sections of Piran and it is possible to walk along several sections of the wall (with entry fee!) but beware it is quite narrow and headspace is limited in some areas!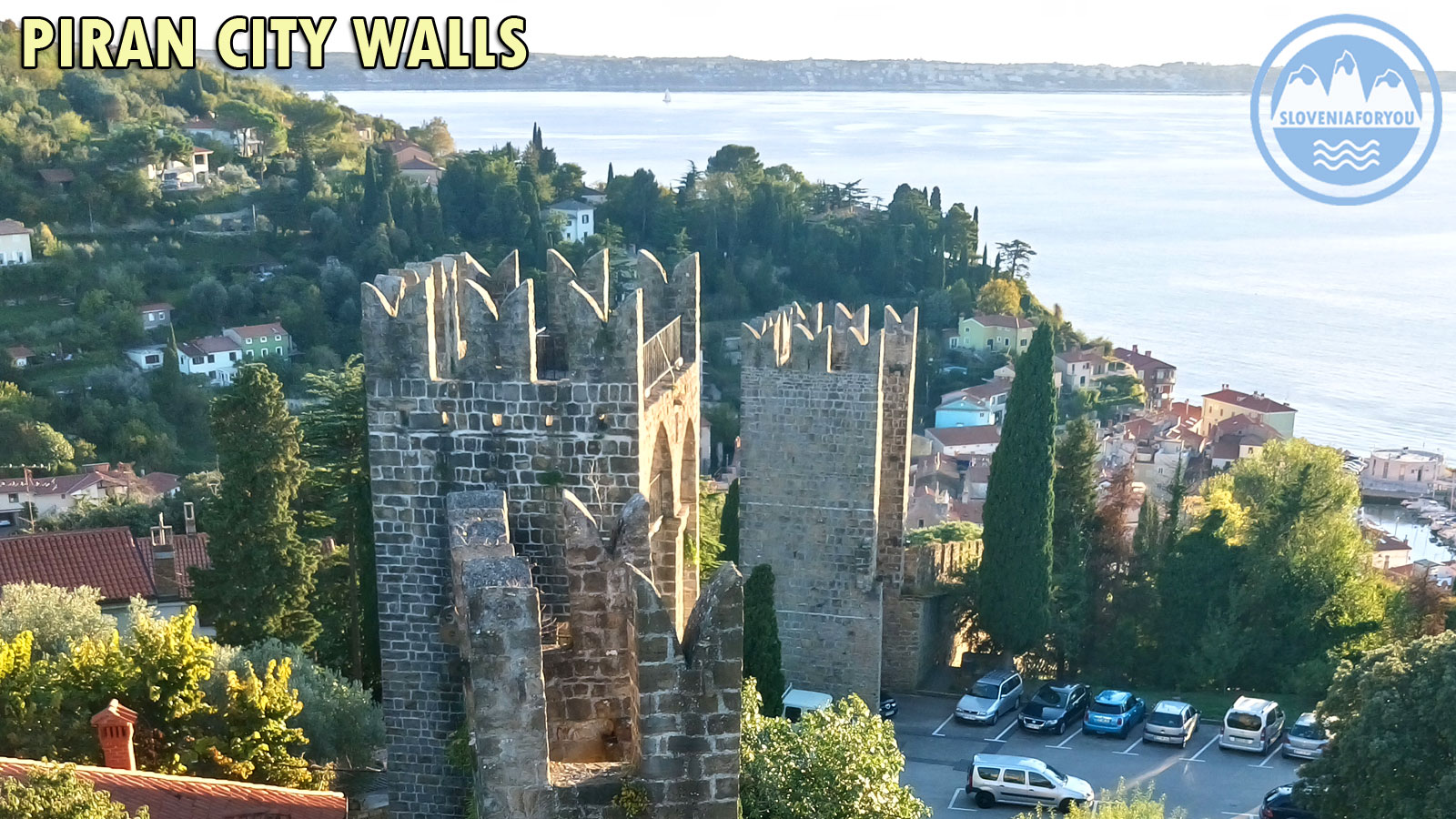 ---
---
HOW DO I GET TO PIRAN, SLOVENIA?

---
By Air - Flying into Slovenia

A list of current destinations servicing Ljubljana Airport can be found HERE.
These include the long standing destinations of London, Paris, Frankfurt and Istanbul but new services and seasonal services will differ from year to year.

From Ljubljana Airport into Piran

DISTANCE: 150km, TIME TAKEN TO CENTRE: 1.45 Hour

TRANSFER: To reach Piran centre from Ljubljana Airport, use our GoOpti link for the best rates.
CAR HIRE: If you wish to hire a car at the Airport then without doubt use our partners at ATET for the best service in Slovenia. Use the code SLOFORYOU when booking.


---
From Ljubljana to Piran

DISTANCE: 120km, TIME TAKEN TO CENTRE: 1.20 hours

BUS: To reach Piran centre from Ljubljana, then check the local bus timetable HERE
Some buses will go onwards to Piran, or you could also go to Koper and connect with another bus there as well.
TRAIN: To reach Piran from Ljubljana, catch a train to Koper then bus/taxi to Piran, See the timetable HERE
TRANSFER: To reach Piran centre from Ljubljana, use our GoOpti link for the best rates.
CAR HIRE: If you wish to hire a car in Ljubljana then without doubt use our partners at ATET for the best service in Slovenia. Use the code SLOFORYOU when booking.


---
From Venice/Venice Airport to Piran

DISTANCE: 210km, TIME TAKEN TO CENTRE: 2.5 hours

TRANSFER: To reach Piran centre from Venice, use our GoOpti link for the best rates.
CAR HIRE: If you wish to hire a one-way car rental from Venice then contact us by email for a quote here


---
From Trieste to Piran

DISTANCE: 45km, TIME TAKEN TO CENTRE: 1 hour

TRANSFER: To reach Piran centre from Trieste, use our GoOpti link for the best rates.
BUS: To reach Piran centre from Trieste, then check the local bus timetable HERE
Some buses will go onwards to Piran, or you could also go to Koper and connect with another bus there as well.
CAR HIRE: If you wish to hire a one-way car rental from Trieste then contact us by email for a quote here


---
From Pula/Poreč/Rovinj to Piran

DISTANCE: 120km, TIME TAKEN TO CENTRE: 1.30 hour

TRANSFER: To reach Piran centre from Pula/Poreč/Rovinj, use our GoOpti link for the best rates.
BUS: To reach Piran centre from Pula/Poreč, then check the local bus timetable HERE
CAR HIRE: To hire a one-way car rental from Pula/Poreč/Rovinj then contact us by email for a quote here


---
From Trieste to Piran

DISTANCE: 40km, TIME TAKEN TO CENTRE: 40 minutes

TRANSFER: To reach Piran centre from Trieste, use our GoOpti link for the best rates.
BUS: To reach Piran centre from Trieste, then check the local bus timetable HERE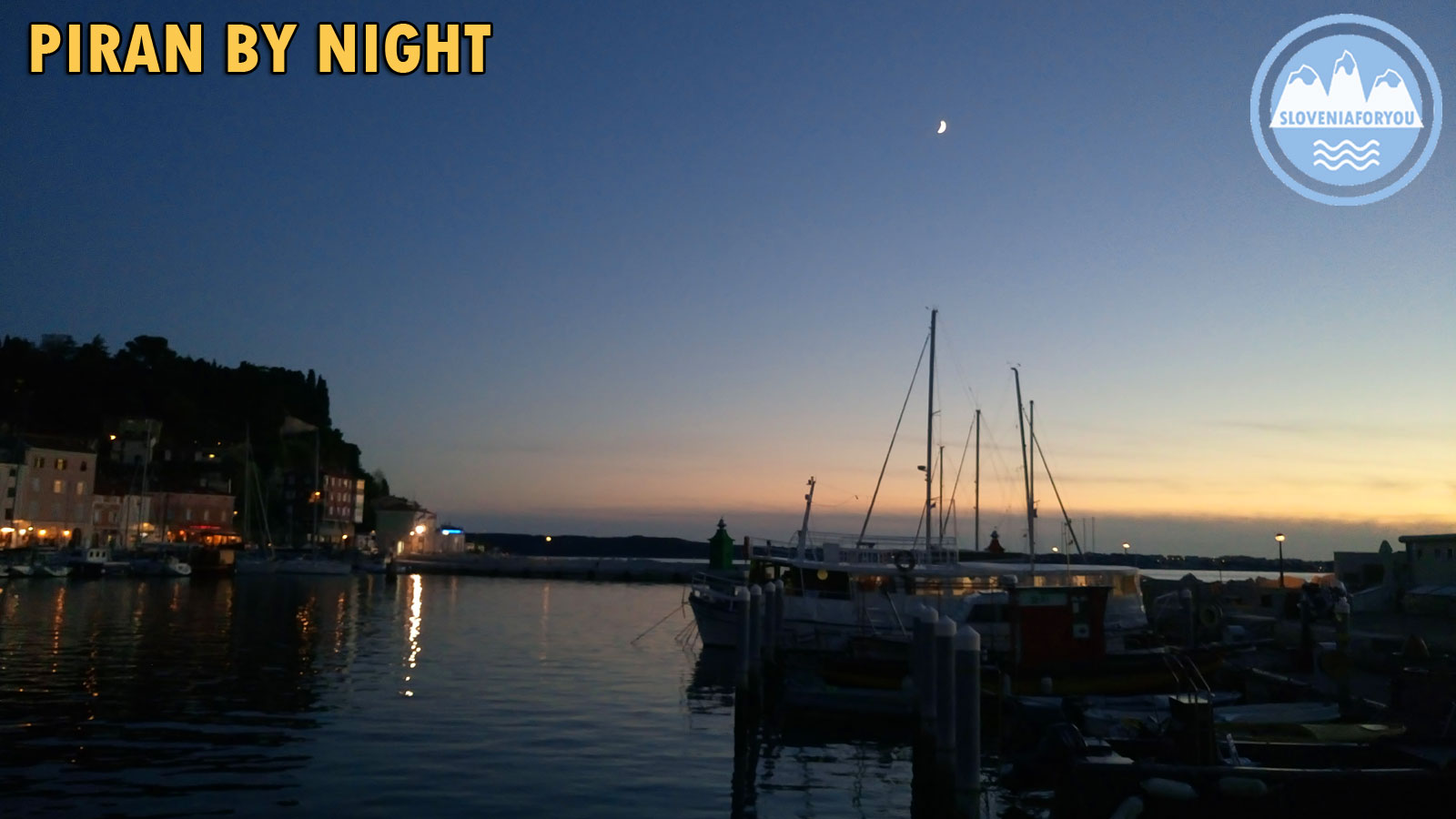 WHEN IS THE BEST TIME TO VISIT PIRAN, SLOVENIA?

---
Any time is a good time to Piran but if you want a more practical answer then here we go:

JULY-AUGUST - Peak time, can be hot and crowded but Piran is buzzing!
APRIL,MAY,JUNE - Not a bad time with Spring blossoming but weather can be unpredictable.
SEPTEMBER - The best month in our opinion, still warm and kids go back to school.
OCTOBER-NOV - Getting colder but the autumn colours are beautiful.
DEC-JAN-FEB-MARCH - Unless you like the cold, the least likely time to visit.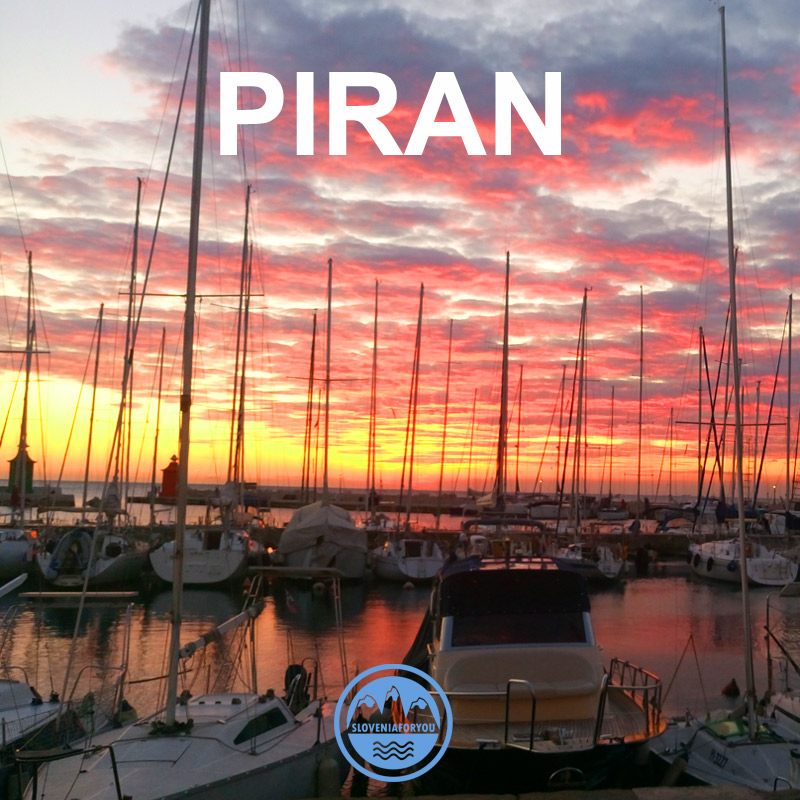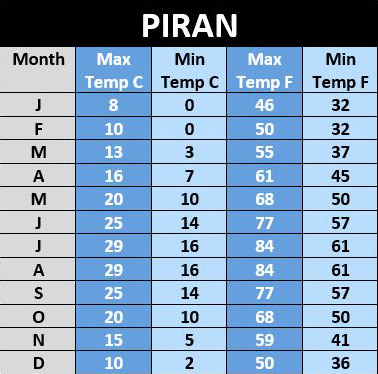 WHERE SHOULD I STAY IN PIRAN, SLOVENIA?

---
There are lots of choices in all categories within Piran. ** Please note there are no cars allowed in Piran. In most cases, you will be allowed to drop your bags off at your accommodation - then move your car into one of the car parks just outside the town.
Peruse the options listed below and pick one that suits your needs, all bookings help keep the website going!

Here are our top picks, book using our links and enjoy your stay!


Tha attention of staff was magnificent at every moment. The room was beautiful, perfectly clean and warm. The breakfast delicious. And the location of the hotel is perfect to visit the heart of the city.



---
This hotel is gorgeous and offers everything you would need even free coffee and some.goodies to eat. The staff is so helpful and the rooms incredibly comfortable, not to mention that you are right in the city centre!



---
Accommodation is in a perfect location. Near to the beach, all the restaurants, Tartini square, market with local products...everything. Rooms are very clean with new furnishings. Desserts are especially tasty, one of the best I have ever tried.



---
Traditional Piran House Hostel
The location of Traditional Piran house is perfect - you can't hope for a better one. You can also find restaurants and a supermarket just around the corner. The seaside is just a stone's throw away. I simply loved the terrace!



---
We ate the most delicious food in Hotel Piran. The location of the hotel is more than wonderful. It's really close to the sea, and everything is within walking distance. Make sure you pay a visit to the roof terrace during the sunset, it's amazing. The view from the room was beautiful.



---
Great location one minutes walk from a small quiet neighbpurhood square with a great restaurant, convenience store and laundromat. Plenty of room with a big bathroom. The host was very kind.



---
TOURS & ACTIVITIES IN PIRAN, SLOVENIA

---
KARST AND COAST PUBLIC TOUR from LJUBLJANA

Head for the coast and visit stops like Skocjan Caves along the way.

Why book this event?
This is a great all-round tour that features something for everyone! A Breathtaking castle at Predjama, Underground wonders at Skocjan, The grace and elegance of the Lippazaner and the charm of seaside Piran. Book today!

CLICK HERE FOR MORE INFORMATION or BOOK NOW BELOW.


---
SMALL GROUP PRIVATE TOURS around PIRAN and COAST

Why book this event?
Grab the group and book a private day tour to Piran and the coast or if you are on the coast, book a tour around the region. On a private tour, you can tailor the day to your needs. You know what to do, email us today if you want to plan a day trip!

CLICK HERE TO ENQUIRE or BOOK TOUR - ask about TIMES, CONDITIONS and PRICES - info@sloveniaforyou.com


---
ISTRA WINE TOURS


VISIT ONE WINERY with TASTINGS, TOUR plus SIGHTSEEING.

Visit a unique family run winery and partake in some of the best award winning Reds and Whites that Slovenia has to offer. You will also experience their excellent extra virgin olive oil which is produced in their own olive grove and a degustation of delicious local produce including prosciutto, cheeses and traditional bread. Round off this fabulous day with your choice of spectacular sightseeing stops such as Piran, Izola, Koper, Secovlje Saltpans or charming Istrian hillside villages. You're invited, so book now!
What is the cost?
Private tour - can be booked for any day with our partner.

From Ljubljana: from 250€ per tour (up to 8 people per van - 8 hours)

If you're staying in Istra: from 220€ per tour (up to 8 people per van - 6 hours)

2 hour degustation and tour: from 25€pp for minimum 6 people. Add 30% for less than 6.
Whats included?
- Pick up and drop off from Ljubljana or Istra
- Modern Van
- English speaking driver (no guide)
- Visit a hand picked winery for tastings of local varieties like Refošk and Malvazija.
- Also accompanied by local cuisine like pršut and cheese.
- Listen as the winemaker describes the process of making wine in the Istra
- Visit the cellar, olive grove and vineyards.
- Visit local sightseeing spots like Piran, Izola and Sveti Peter.
* If you staying in another location, please email for a quote!
* A guide can be hired to enhance the experience further, enquire for a quote!
* Winery to be confirmed depending on availability
* Tastings 25€ for minimum 6 people. Add 30% for less than 6.
* Any entry fees for sights not included.
How do we book?
Simply email us your details:

tourname (Istra1), name, date, number of people, location, mobile number, any sightseeing preferences.

We will get back to you quickly with a quote!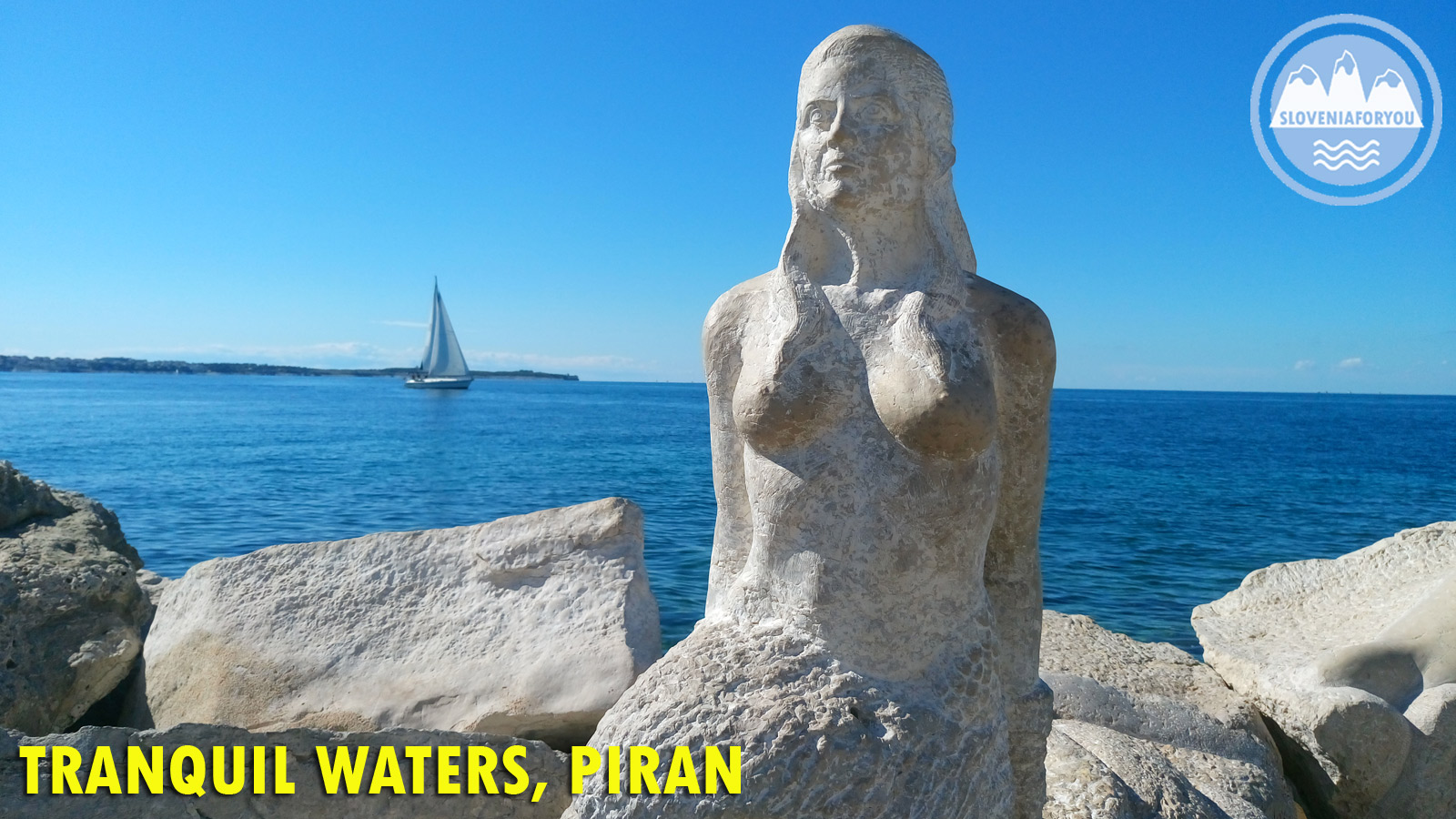 WHAT'S A GOOD ITINERARY FOR PIRAN, SLOVENIA?

---
Piran is a great place to relax and to explore the coast of Slovenia. Here are suggested itineraries and ideas:

Piran in one day -
After breakfast, take a leisurely walk up to the walls of Piran for stunning views of Piran and the sea.
Continue on the road to Fiesa where you will find a small and pleasant lake at Fiesa.
Have lunch in Fiesa at the Hotel Fiesa or similar.
Walk back along the path to Piran.
Explore the cobbled laneways of Piran, it is possible to get lost!
Go up to St George's Church and view the church and climb the belltower for amazing views of Tartini Square.
Find a nice spot in Tartini Square for an afternoon glass of wine or beer.
Pick a restaurant for dinner on the waterfront, superb!
Enjoy an after dinner stroll and nightcap at a bar with locals.
Super day!

Piran in two days -
Day one as above.
Day two - Take the walk along the boardwalk to Portorož
Stop at Bernadin for a coffee along the way. Explore Portorož, have lunch at a seafront restaurant
Take the bus or taxi to Koper and explore the old town.
Take a bus or taxi to Izola and enjoy a late afternoon drink along the marina.
Return to Piran
Dinner at one of Piran's numerous restaurants.


Piran in 3-7 days -
Days one and two as above
Days three-seven -
Organise a visit to the Sečovlje Saltpans, not easily accessible without car or bike but worth it!
Organise a visit to the Istrian Hillside villages and try local wines and olive oil in towns like Padna
Drive along the hillside villages for stunning views of the coastline below.
Day trips to Venice (ferry- see tours), Trieste, Skocjan caves, Lipica are possible as they are quite close.
Even trips to Umag and Rovinj in Croatia are possible seeing they are quite close!
Sensational!

Tips for Visiting Piran

- Climbing to the top of the belltower at st George's Church is a must-do for stunning views. Just note that the stairs leading up to the bells are rickety, narrow and the top is very cramped also. Of course beware that the bells do ring whilst there! :)

- In Piran, parking is only allowed for the inhabitants of the town if they have a special permit. In order to drop off visitors and luggage, the town may be entered free of charge for a period of 15 minutes. When coming down the hill approaching the town, there is a car park called Fornače on the left hand side - if you continue you will be met by boomgates and a checkpoint where validation is required to enter.

- With a nice terrace and antique furnishings, a great place to watch the sunset and listen to the crashing waves is the Teater Cafe.

- For those who like to get up early, it is a great experience to meet fishermen coming back from their work. If you are lucky and early enough you can buy their fish in the city "mandracchio" (lagoon).

- Near the church of St. George you can find a convent of St. Francis which is a spiritual and cultural centre. It is very special event to enjoy a concert of classic music in the open renaissance yard and while listening you can look above and you can see the sky with the stars; It is known as one of the most acoustic places in Slovenia.

- In the city you can visit museum of diving and also the aquarium (www.aquariumpiran.si) where you can meet lovely sea "creatures"

- You can get a refreshment at the mini beach at the entrance to Piran, but even better is Fiesa. From Tartini square it is about 20 minutes walk, but it is worth it (you can also hire a scooter or bike to make quicker). In Fiesa there is grass where you can sunbathe and there is no fee for the beach. There is also a place for beach volleyball and also party games (fees).

- In the Punta area you can enjoy diving and explore a very rich subworld, in this part of the sea there is the most deepest point in the Slovenian sea, called "Sea Triglav" (as the highest mountain in Slovenia).




---
---
DID YOU KNOW? FUN FACTS FOR PIRAN, SLOVENIA

---
1. The main square in Piran was originally under water and was filled in around 1894.

2. The 1st of May square was the original administrative hub and all the main roads meet here.

3. The courtyard at the covent at St Francis is used for concerts and is rated as having the best acoustics in Slovenia!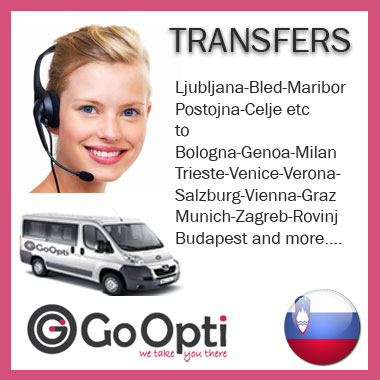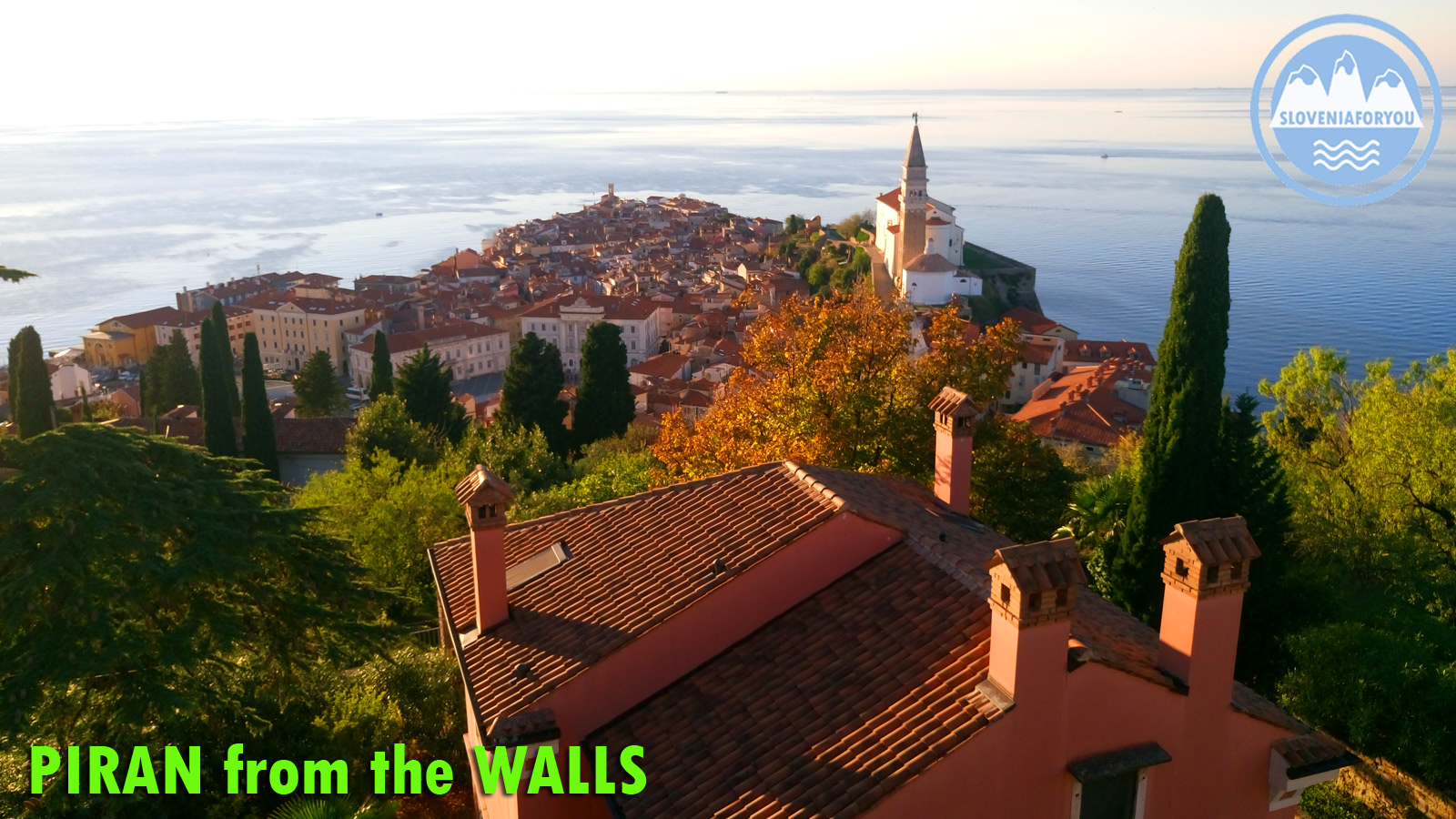 ---
---
EVENTS AND FESTIVALS IN PIRAN, SLOVENIA?

---
There is always something happening in Piran all year round, especially in the summer months.
Here is a calendar of the major events. You may want to plan your holiday to coicide with these events!


APRIL - Piran Saltpans Festival/Feast

The Saltpans Feast is one of the most memorable events held in Piran and takes place at the end of April (usually the last weekend in April including Friday). With the new season of salt gathering beginning on St. George's Day, Piran comes alive with live music, salt-evenings, salt-dinners, a trip to the Piran Fair and a visit to the Saltpans Museum, an afternoon at the spa (salt, fango), the St. George procession in Piran and, of course, a visit to the salt pans in Secovlje.

The festival aims to recreate the preparations for salt harvesting, which was for centuries the most important source of income for the whole town. Tartini Square in Piran again takes centre stage where you can visit the previously mentioned fair dedicated to guess what? Salt!. The fair is complemented with a rich cultural programme including performances of folklore groups, musicians and presentations of a saltpan family. There are workshops for children as well.


JULY/AUGUST - Piran Summer Festival

In July and August each year, organisers put on the annual Piran Summer Festival which has a full program dedicated to music, opera and ballet! For example, the Portorož Auditorium organises the The International Festival of Chamber Music which is otherwise known as "Piran Musical Evenings". What a way to spend a summer's evening for lovers of chamber music and classical concerts. One of the favourites is the Solisti Piranesi Chamber Orchestra. Again Tartini Square gets all the attention and thrills tourists from all round the world.




AUGUST/SEPTEMBER - Tartini Festival

The Tartini Festival is an international music festival dedicated to who else but the Piran-born maestro Giuseppe Tartini. The founders of the festival have been on a mission to bring eminent, world renowned performers to Piran and the Slovene Istria. Guests and lovers of classical music will be able to enjoy performances by distinguished ensembles and soloists from Slovenia and abroad!

Click HERE for more info

---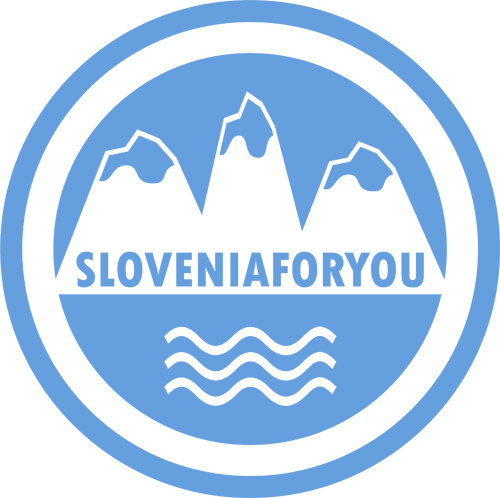 Book an exciting tour from our partners today!



Choose a service for your holiday from our affiliate partners!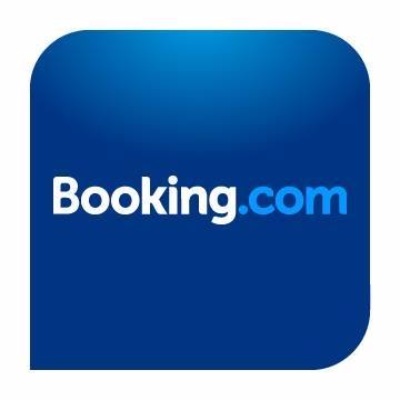 Accommodation Slovenia
Search for your ideal hotel, hostel, guest house or apartment in Slovenia and worldwide through our Booking.com link.
---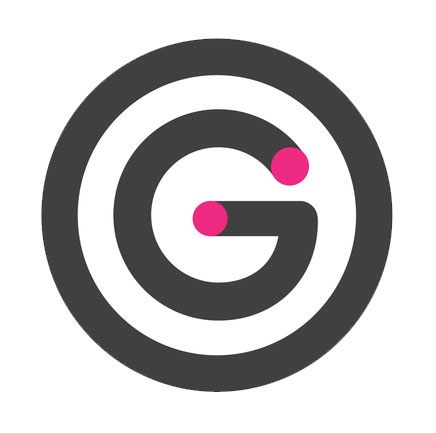 Goopti Transfers
Goopti offers the cheapest shared transfers across their network which includes Slovenia and neighbouring countries!
---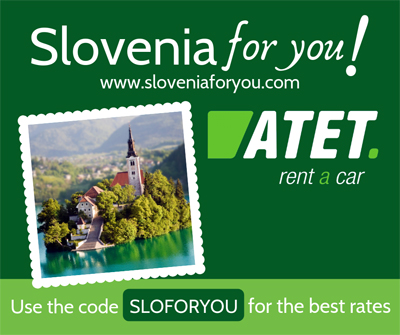 ATET Car Rental Slovenia
Book your Slovenian car rental with the best. ATET have offices in Ljubljana, Airport, Maribor & Koper.
Use code: SLOFORYOU in the booking for the best rates.
---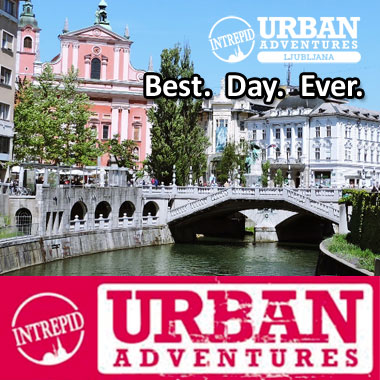 Urban Adventures
Book a great tour in Slovenia and neighbouring places like Venice and Vienna through Urban Adventures.
---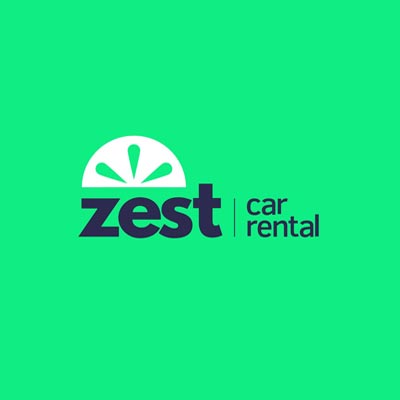 Zest Car Rental
Zest Car Rental is a great choice for car rental across Europe and the world, get a quote today!
---
请看看我们精心为您定制的团体和个人自助游览斯洛文尼亚的旅行安排,
如果您想预订,
请在这里给我们发电子邮件 Sloveniaforyou.com

Auf unserer Webseite finden Sie eine große Auswahl an öffentlichen und privaten Touren in Slowenien. E-mailen Sie Sloveniaforyou.com und buchen Sie Ihren Ausflug!

Dê uma olhada nas nossas ótimas opções de passeios por toda Eslovênia. Ha opções de passeios em grupos e também passeios exclusivos. Se quiser fazer uma reserva, basta enviar um email para nós aqui do Sloveniaforyou.com

---