The Posavje wine region lies in the southern-eastern part of Slovenia along the Croatian border and is made up of 4 sub-regions: BIZELJSKO-SREMIC, SMARJE-VIRSTAJN, DOLENSKA and BELA KRAJINA.

BIZELJSKO-SREMIC is made up of a narrow strip of land along the northern bank of the Sava River, protected by the mountains from the harsh north winds therefore making for some of the best wine growing conditions in the region.

SMARJE-VIRSTAJN rests in the shadow of the Alps with a cool climate and sandstone soils necessitating careful placement of the vineyards among the rolling wooded hills.

Across the Sava and further south is DOLENSKA, which makes up most of the Posavje region, an area with both alpine and Pannonian climatic influences, gentle hills, and south-facing vineyards.


Where the foothills of the Alps give way to the more open plains is the area called BELA KRAJINA, known for hot summers, cold, snowy winters, and the rocky limestone soil known as Karst.


A car is really a necessity to travel the wine route. Driving through Zuzemberk to Novo Mesto makes a nice starting point. Grab some information from the tourist centre then plan where you would like to visit.

One option is to spend the morning down in Bela Krajina then lunch near Brežice and head for Bizeljsko/Smarje returning via Celje.

One famed route is the Bizelsjko-Sremič Wine Road which begins 10km north of Brežice around Stara Vas where you can of course visit a winery or two but also take in the unique "repnica" cellars.

THE VINO

Good-quality white and red wines are produced in the Posavje region, The most famous wine of these areas is "Cviček ". Connoisseurs particularly praise the Red Bizeljčan blends made from Pinot Noir and Blue Franconian grapes. One amazing feature of the Bizeljsko region are the underground caves or repnice that have been used as wine cellars. A must visit when touring this region.

Similar white and red wines are produced in the Smarje district. The specialty of this area is Modra Frankinja, consistently among the best in Slovenia. Modra Portugalka, Zametna Crnina, and Modri Pinot are also cultivated with good results, but the proportion of red varieties is declining.

Dolenjsko is full of romantic, dream-like countryside, which is full of hills covered with woods. The sunny hill-slopes at the edge of the woods are ideal for the growing of grapevines and thus we find the famous Cviček. Cviček is a blend of Red Blue Franconian and Žametna črnina varieties plus white Kraljevina and Italian Riesling.

Winegrowing in Bela Krajina covers the landscape between the southern slopes of Gorjanci, republican border to the Stari trg at the Kolpa to Črmošnjice. Bela krajina Winegrowing extends over 1460 hectares of vineyards. The Typical wine of this district is Metliška črnina. Wine is distinguished by a variable bouquet of tiny berries with moderate acidity. Good vintages mature for several years and eventually give the wine a nice rounded maturity.
From Ljubljana, you take the main freeway (A2) towards Novo Mesto. But we highly recommend the scenic route 216 via Zuzemberk. For Bizeljsko after Novo Mesto continue on A2 to Brezice where you can turn left onto route 219. Here Bizeljsko hugs the Croatian border and inland. Head south from Novo Mesto on the 105 to reach Metlika/Crnomelj and surrounding area of Bela Krajina. The area around Novo Mesto represents Dolenjska with vineyards on both sides of the Krka and surrounding area.

For Smarje you can reach Bizeljsko and keep heading north towards Podcetrtek and then Smarje pri Jelsah or reach Smarje pri Jelsah via the E57 from Ljubljana turning off at Celje onto the 107.


Of course if you don't have a car, please email us to arrange a transfer!


CVICEK (Blend)

The most famous wine of these areas is the controversial "Cviček", which is produced mainly from the reds "Žametna črnina" and "Modra Frankinja" plus whites "Rdeca Kraljevina", "Italian Riesling" and "Silvaner". This exact combination gives it its specific taste. The "recipe" differs from site to site. Most Cviček is produced for home consumption and never reaches the market.

Locals are fiercely proud of it but outsiders are not as enthusiastic (case in point in Ljubljana where the waitress was trying to warn us off trying it!) and there is no doubt it is an acquired taste.

Its origins date back to the Middle Ages when it was known under the name Marvin. Then, with the abolition of traditional viticultural system, the wine's quality gradually dropped as it became more and more sour. That's when it was renamed cviček, from an old Slovenian word for a very sour wine.

This blended variety with a distinctive dark pink hue has a perfectly balanced acidity and characteristic aroma. People in Slovenia believe that it has healing properties and is often recommended to diabetics as it is dry and contains hardly any sugar. It is often served with various stews and smoked meat.

The best areas for growing grapes for "Cviček" are on the slopes above the River Krka, ie Gadova pec, Bocje, Trska gora nad Krskim and Drenovec.

Cviček is a dry wine with a low alcohol content of up to 10.0 vol%, which reflects its homeland region of Dolenjska. Light, fresh, drinkable but at the same time lively, Cviček is definitely a wine for the modern drinker.

Today Cviček is protected within the European Union with the mark ptp, which ensures its high quality and simultaneously sets strict rules, according to which it can only be produced in its one homeland, Dolenjska. making it unique and a delight to drink!

SMARJE-VIRSTAJN

A mixture of white and red wines are produced in the Smarje district. The hillslopes are very suitable for the growing of the following types of grapes: Virgtajn, Sladka gora, Vinski vrh, Tinsko and Buce. The whites include some excellent Laski Riesling (Welsch Riesling), Beli Pinot, Chardonnay, Sivi Pinot, Renski Riesling (Rhine Riesling), Zeleni Silvaniec, Traminer, Ranina, Rizvanec, Sauvignon Blanc, and Zlahtnina. The red Slovenian wines here are fairly light, fresh and fruity and chiefly made from Frankinja, Modri Pinot, Portugalka, Sentlovrenka, Kraljevina, Gamay, Zweigelt, and Zametovka.

Their pride however is probably a special, fresh Laski Rizling, the vine grown in 30% of all vineyards; Chardonnay and Beli Pinot also achieve admirable quality in Smarje-Virstajn. Local producers even try their hand at Traminec, which can turn out surprisingly good in climatically ideal years. The true specialty of this area, however, is Modra Frankinja, consistently among the best in Slovenia. Modra Portugalka, Zametna Crnina, and Modri Pinot are also cultivated with good results, but the proportion of red varieties is declining.

As in the other areas of Posavje, blends are quite popular, along with excellent rosé wines. Among white blends, Laski Rizling dominates, while red wines are based on Zametna Crnina and Modra Portugalka. The best known blended wines are the white and red Virstajncan. However, the proportion of traditional blends is declining as winegrowers are turning more and more to varietal wines.

BIZELJSKO-SREMIC

This is a first class white Slovenian wine area using Sipon, Beli Pinot, Laski Riesling (Welsch Riesling), Zeleni Silvanec, Sauvignon Blanc, and Chardonnay. There are reasonable to good red wines from Modri Pinot and Modra Frankinja, and full-bodied, warm and strong Pozne Trgatve (Spatlese), Suhi Jagodni Izbori (Trockenbeerenauslese), and Ledeno Vino (Eiswein). The last of these is an elegant sparkling Slovenian wine made by the traditional method. There is also a rare and amusing port-type Slovenian wine. The climate is gentle since the area presents its mountainous "back" to the cold winds of the north. The south and southwest facing slopes along the Sava valley are considered to be the best viticultural sites of all Posavje. Modra Frankinja reaches its best in this area - the phenomenal 1983 vintage is archived in the Oresje Castle, which houses the area's largest cellar. The best white wines are Sauvignon, Chardonnay, and Laski Rizling. The area grows a unique white vine, the autochthonous Rumeni Plavec, which ferments into an acid-rich wine used primarily for blending. This grape is grown in quantity only in the Bizeljsko-Sremic area and can not be found outside the Posavje region.

The area produces some characteristic blended wines: Bizeljcan is an aromatic, dry blend of Laski Rizling, Sauvignon, Rumeni Plavec, and Sipon; white Sremican is a dry blend of Laski Rizling, Sauvignon, and Rumeni Plavec; red Sremican is a dry red wine blended from Modra Frankinja, Zametna Crnina, and Laski Rizling - a somewhat rare combination since blending of red wines with white wines is quite uncommon in Slovenia. Specialties of this area include white, rosé, and red sparkling wines produced in accordance with the Methode Champenoise and Tawny Port.

On the south side of the Gorjanci mountains, in Bela krajina, the following types of grapes are grown on the sunny slopes: "Zametovka", "Modra frankinja" and "Sentlovrenka". The wine produced from these grapes is used, together with some "Portugalka", to produce the famous "Metliska Crnina" wine. These areas are not rich ones, but the countryside is very beautiful. The vineyards are split up into small fields, which are mostly cultivated in the old way. The grapes are mainly processed in the attractive old cottages ("zidanice"), which are spread about the vineyards. Here Nature is unspoilt, and all kinds of wild animals graze at the edge of the vineyards.

DOLENJSKA

Good Slovenian wines from this area are whites such as Laski Riesling (Welsch Riesling), Zeleni Silvanec, Sauvignon Blanc, and Chardonnay, and the red Modra Frankrinja. A good Blaufränkisch contains about 12.0 vol. % alcohol, a discreet fruit taste and pleasant freshness, which persists a long time with maturing. It is also distinguished for the high content of antioxidants.

The most widely appreciated white blend is Dolenjsko belo; its composition varies, although Laski Rizling, Kraljevina, Rumeni Plavec, Sauvignon, and Beli Pinot are the most common ingredients. This is a light wine, rich in acids, and is believed to have medicinal properties. It is supposed to alleviate chronic rheumatism and arrest the formation of kidney stones.

BELA KRAJINA

This southern most wine area of Slovenia produces excellent red wines from varieties such as Modra Frankinja, Zametovka, Portugalka, Sentlovrenka, Gamay, and Modri Pinot.

Belokranjec (or White Carniolan) is a wine made from high-quality white grape varieties. The primary grape varieties from which the wine is made are Italian Riesling and Kraljevina (Grau Portugiser), which constitute at least half of the total quantity of grapes used. The remaining share consists of Pinot Blanc, Chardonnay, Sauvignon Blanc, Sylvaner, Rhine Riesling, Chasselas Blanc and Yellow Muscat; no individual variety must exceed a share larger than 10%.

Belokranjec is distinguished by its dry, rich and full flavour, which makes it a perfect drink with white meat, poultry and fish, cold appetizers and vegetarian dishes, but it can also be served as an aperitif.

To the locals from Bela krajina the Žametna črnina wine represents what Cviček represents to the people from the Dolenjska region. The microclimate, ground and the diligence of the Bela krajina winegrower guarantee its quality. The wine is made from different grape varieties: 60% is made up of Blue Franconian, which gives the wine its rich flavour. Žametna črnina, which makes up at least 30%, gives the wine its pleasant aroma, which reminds one of the scent of forest fruit. The rest consists of other red grape varieties, such as Portugalka (Blauer Portugeiser), St. Laurent and Gamay.

It is also widely known as a master of the blend, the most famous being Metliska Crnina. Traditionally a blend of Modra Frankinja, Modra Portugalka Zametna Crnina, and Sentlovrenka - rich in extract and velvety. It is distinguished by its medium alcohol level (between 10.3 and 11.5%) and pleasant acidity (5.5 to 7.0 g/l). It is important for the wine to be served at the appropriate temperature – between 13 and 15°C. It is a dry wine, so it goes well with grilled dishes, mushroom dishes, game meat dishes and dried meat cold cuts.

A somewhat less macerated variety of the same ingredients blends into a lighter, lively wine that does not require aging. Selected varieties of Modra Portugalka and Sentlovrenka produce a light, gentle red wine that should be consumed young. Belokranjski rosé is a dry rosé wine blended from Zametna Crnina and Modra Frankinja. Bela Krajina also produces some of the best Modri Pinot in Slovenia. In the past, red grapes were predominant in the area, but in the last few decades white wines have been taking over the vineyards.

Judging from the awards won by wines from Bela Krajina, local producers have been quite successful with Beli Pinot, Chardonnay, Sauvignon, Rumeni Muskat, and Renski Rizling - in fact, some connoisseurs prefer these white wines to their more prestigious equivalents from the Podravje region because of their more moderate acidity. Belokranjec as mentioned above, is the best known white blend. Late harvest Laski Rizling is also being archived, but most precious are the tiny, 0.375 liter (12.68 fl. oz.) bottles of 1985 Laski Rizling Ice Wine, regaled with numerous Grand Champion titles. The Pozne Trgatve, Jagodni Izbori, and Ledeno Vino wines of Bela Krajina are also excellent.

REPNICA

"Repnice" are underground cellars dug into the sand. Many years ago they were used instead of refrigerators for storing crops. Today they are used for storing bottled wine, because the constant temperatures from 4 – 10 °C and very high moisture (95-98%) provide an ideal environment for wine storage. What is special about these cellars is that can be more than 12m deep, completely hand-dug. Nothing except nature helps them stay as they are. Silicat sand is a left-over reminder of the Panonic Sea and is what makes these "repnicas" so solid. make sure you visit one whilst in the area!

When you finish this page, come back and read our excellent blog on visiting a repnica!
ONE WINERY + SIGHTSEEING
The philosophies, the Repnice, the wines, the homemade cuisine, the local stories, the laughter, the sights of the region. You will be amazed how passionate they are about their vino in the Bizeljsko. It's all about having a good time and learning something new. Expert, Enthusiast or Novice, You're invited, so book today!
- Pick up and drop off from Ljubljana or other location
- Modern Van
- English speaking driver/guide
- Visit a hand picked winery for tastings of local varieties like Cviček and Reisling.
- Also accompanied by local cuisine like pršut and cheese.
- Listen as the winemaker describes the process of making wine in the Bizeljsko
- Visit A Repnica, unique to this area.
- Visit local sightseeing spots like Thermal Spas, Chocolate Factory, Castle or Museum.
- Local lunch is optional and can be included.

* If you are staying in another location other than Ljubljana, please email for a quote!
* Winery to be confirmed depending on availability
* Extra Tastings at another winery also an option.
* Any entry fees for sights not included.
Simply email us your details:
tourname (Bizeljsko1), name, date, number of people, location, mobile number, any sightseeing preferences.
We will get back to you quickly with a quote!
This unique castle is situated on an island right in the middle of Krka River; this magical setting invites relaxation in the heart of Slovenian nature and cultural history. Appreciate a gentle morning walk, play an unforgettable game of golf or enjoy a gourmet candle-lit dinner and a delicious glass of wine in front of the fire!



---
Villa Istenic has an ideal geographic position between Croatian border, spa & wellness centers and access to key highways. Very clean and pristine rooms are well heated in the winter with access to organic food breakfast and unlimited coffee and tea service. Friendly staff, delicious breakfast, the Villa is a part of a award-winning sparkling wine estate. Hosts are extremely welcoming and forthcoming. Would recommend it to anyone who wishes comfortable vacation and good sleep!




---
Very lovely place with good food and very nice family host. Very comfortable beds, clean rooms and bathrooms. Perfect location near the wineries, ideal to disconnect from the city. Book today.



---
"Breakfast was excellent, with primarily home-made or locally-sourced ingrediants. A very-welcoming place. The hosts cooked good, hearty Slovenian dinners for us and the visit to their wine-cellar tunnels was fascinating. Exploring the surrounding hilly wine areas, both on the Slovenian and the Croatian sides, with their hilltop churches and castles, is an absolute delight.".



---
Vila Silva Maria offers spacious, bright apartments with a heated swimming pool. All the apartments are air-conditioned and feature fully equipped kitchens, modern bathrooms, and living rooms with cable TV. Balconies include a sofa with beautiful views over the Pišece village. Free parking is available and a grocery store can be found 200 m from Vila Silva Marija Apartments. Book today!



---
LEADING ESTATES
Istenič


Over the last four decades, the idyllic setting of Stara Vas na Bizeljskem has been home to the development of the first private sparkling wine production in Slovenia. The Istenič family's production of sparkling wines broke new ground in terms of private production, since all the larger wineries were socially owned, with only one of them producing a traditional sparkling wine. "We were the first private company in Slovenia and in federal Yugoslavia to produce sparkling wine using the traditional method, and we later developed a successful form of wine tourism."
The sixties saw wine marketing flourish and Janez Istenič made his first sparkling wine by the traditional method at Stara Vas na Bizeljskem. He named it after his daughter Barbara, who was born in the same year. In his relentless pursuit of supreme quality, Janez Istenič followed the methods of Robert Mondavi.
"In the years since 1990, a number of factors have favoured us. We have been blessed with many vintages of excellent quality, and the new vineyards have matured, producing the structure that is such a feature of the local wines. With the right technology, we have been able to make exceptional Bizeljsko wines!"
"Since 1990 we have constantly modernised our production processes for making sparkling wines by the traditional method, and for making still wines and balsamic vinegar." In this social environment, Janez Istenič decided to produce a sparkling wine that needed to take its time. First the base wine: the vineyard must grow, the vine must mature so it bears fruit, so the grapes can be brought to the cellar and the must turn to wine, which then undergoes another fermentation in the bottle before becoming sparkling wine.
The winery is notable for its perfectionist approach using modern equipment to ensure the best quality free-run juice only and long slow maturation in bottle for fine and lasting bubbles. One feature of the winery is its focus on including an old traditional grape variety called Rumeni Plavec in several wines. It's noted for fresh acidity but also adding a note of real local distinction.
This commitment and the production of sparkling wines took up all his time, from the physical, to agrarian and urban. To this day everything takes place within an arc of time that stretches from the roots of the vine in the Bizeljsko earth to the glass of sparkling wine served in town.
Istenič offer an extensive range of exciting sparkling wines ranging from full bodied Bruts to refreshing Spritzers for lazy summer days. Try the Barbara or Miha named after their children, or perhaps a rose or a peach flavoured wine. There is something for everyone here!
"We place great focus on the culture of drinking sparkling wines. Our tasting room can accommodate up to 80 guests. Cold charcuterie and cheeses are offered with the wines, but there is also an extensive range of warm dishes that can be served if arranged in advance. We also invite all guests tasting our sparkling and still wines to tour the cellar where the sparkling wines are made."
All promotional text courtesy of their respective websites and photos credits to their respective owners.-
---
HISTORY
In the Middle Ages the Lower Carniola was a constituent part of the March of Carniola, and its wine was named Marvin (from German Marwein from Markwein), which was also mentioned by Valvasor, a seventeenth-century Slovenian historian. With the abolition of old viticultural system, people started to neglect vineyards, vine decay grew larger and larger and concomitantly, wine quality started to drop gradually. Becoming more and more sour, people referred to it as cviček (an old Slovenian word denoting very sour wine) and somehow the name stuck, allegedly also because of the synonymous German expression zwikt. After gaining independence the people living in Lower Carniola began to defend the quality of their wines, and today their wines have become popular for locals and visitors alike.
---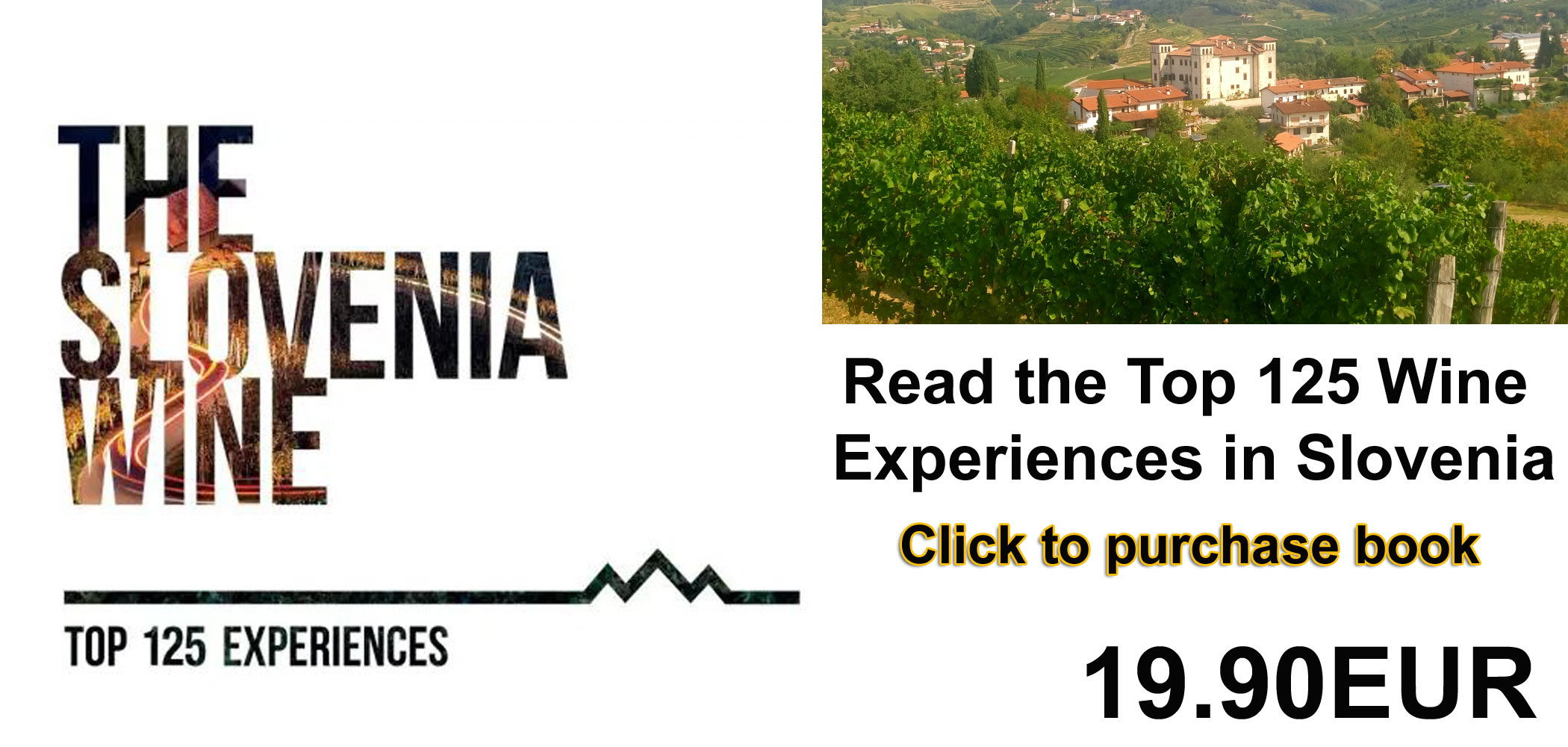 ---
CLIMATE
The term "Dolenjska" applies to most of the Posavje winegrowing region; in ampelographic terms, the Dolenjska winegrowing area encompasses the sites along the right (southern) bank of the Sava River from Litija to the northern slopes of the Gorjanci range. This area is the geological contact between the Alps, the Dinaric Mountains, and the Pannonian plain. Originally, this was a deep valley, later filled in by the Sava and Krka rivers. Gently sloping low hills composed of post-Carbonate loess and sandstone. The climate is mixed, with alpine and Pannonian influences. Only the southern and southwestern slopes of the low hills descending to the banks of Krka and the flatlands along the Sava are suitable for viticulture. The average annual rainfall is between 1070 and 1200 mm, with the characteristics of continental climate and the effects of colder alpine climate.


---
SOIL
Among the hills of Posavje there are a great number of distinct soil types, some of which are highly localized. The climate is equally wide-ranging, with some of the wettest and driest conditions of the Slovene winegrowing regions separated by very short distances. Though more white wines are produced overall in Posavje, many reds are bottled as well, and in some areas reds actually predominate.

Smarje - This area lies between two mountainous borders, two spurs of the Alps. The soils are similar to those in Haloze - mostly mid-Tertiary sandstone based on dolomite rock, the preferred viticultural sites are those with a high proportion of marl, hilltop sites are preferred, especially those protected by surrounding higher wooded hills.

Bizeljsko - Composition of the soil between any two hills in this area can be completely different. For instance, in Janeževa gorca thre is mainly brown soil with some admixture of marl, clay and flintstone. Soil in other areas are based on flintstone or silicat sand. Thus one can expect that the sort of wine from one vineyard will be completely different to that same sort from the other vineyard.

Silicat sands act like spounge witholding moisture. This explains the absence of drought in spite of very high temperatures in the summer time. The Bizeljsko region has mostly continental climate with a touch of Panonian climate. This area statistically has the highest number of sunny days in Slovenia so it's no coincidence that vines have been grown here for centuries. The first to plant vines in this region were supposedly the Romans. The region's very pleasant micro-climate is probably the reason why wine has been made here for so long!

Dolenjska/Bela Krajina -Most of the area's viticultural sites are on the southern or southwestern slopes of rounded hills, mostly around 350 meters (1,150 ft.) above sea level. The area's soils where most of the vineyards are planted are predominantly marly loam and loess moderately rich in organic compounds, the product of decaying Cretaceous and Jurassic limestone. This is a climatically mixed area: It experiences both Mediterranean and Pannonian influences; the foehn wind brings warm and humid air from the Adriatic sea. Spring comes very early, summers are very hot but may be interrupted by spells of rain and cooler weather, and winters tend to be generous with snow and quite cold.
---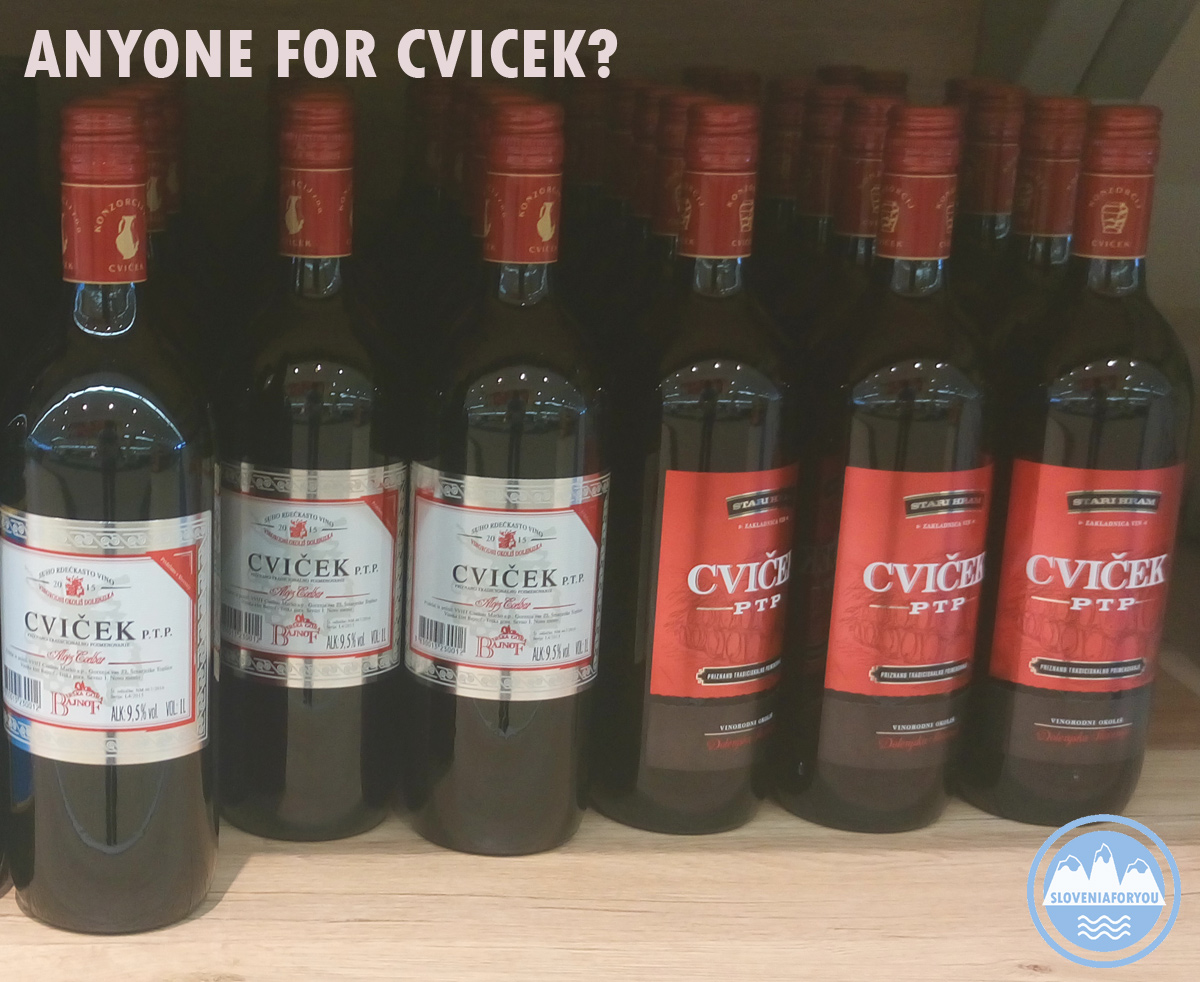 WINE TOURING

Please read this first!

Wine is serious business in Slovenia. The winemakers are passionate and genuine about their craft and love to convey this energy to all those who visit. Wine tasting is a fun, socialable and often educational activity and well worth the cost. For those who want a memorable private tour (note the emphasis on memorable, these are not meant to be drinking sessions!), we at sloveniaforyou only work with the most knowlegeble partners who can offer an above par Wine Experience.

We and our partners do not offer "pub crawl" type experiences as we feel this takes away from the true aspect of what Slovenian vinters work so hard to achieve. Our aim is to offer an opporunity for our guests to encounter Slovenian wine culture at its finest.

Ok, I'm staying in Ljubljana or Bled and want a great day out in the Bizeljsko, what do I do?

Take one of partners amazing private wine tours of course!

Scroll up to the tours section to see the tours on offer. A total wine experience or some wine tasting combined with local sights. Either way its a great day out with an experienced tour partner who knows their stuff and are eager to show you this great region!
Email us to organise a private tour.

What if I'm staying in the Bizeljsko region and I don't want to drive or don't have a car?

Not a problem. If you are staying in the Bizeljsko then we would assume you have a car but even if you don't or don't want to use it so you can wine taste, Bizeljsko is an excellent choice because the area is small and easily managed. Again, email us for a quote where our partners will pick you up and take you on a day trip with wine tastings.




---
CHECKLIST
Make sure if you're visiting the Bizeljsko wine region you check these off your itinerary!

> Visit A Repnica!
> Drive the Bizelsjko-Sremič Wine Road > Visit a winery or two and buy some local product
> Try local Varieties like Cviček and Reisling
> Learn about biodynamic and organic winemaking
> Drive through wine villages of Dolenjska and Bela Krajina
> Lunch/Dinner at a local restaurant
> Visit a spa or Bizeljsko Castle.

Thanks for visiting the Bizeljsko!

---
FESTIVALS
MAY -

Pop Up Wine Festival 3rd weekend in May - Vinska Vigred, Metlika

JUNE -

06 - Blaufrankisch Wine Festival, Sevnica

NOV -

11 - St Martins Day


---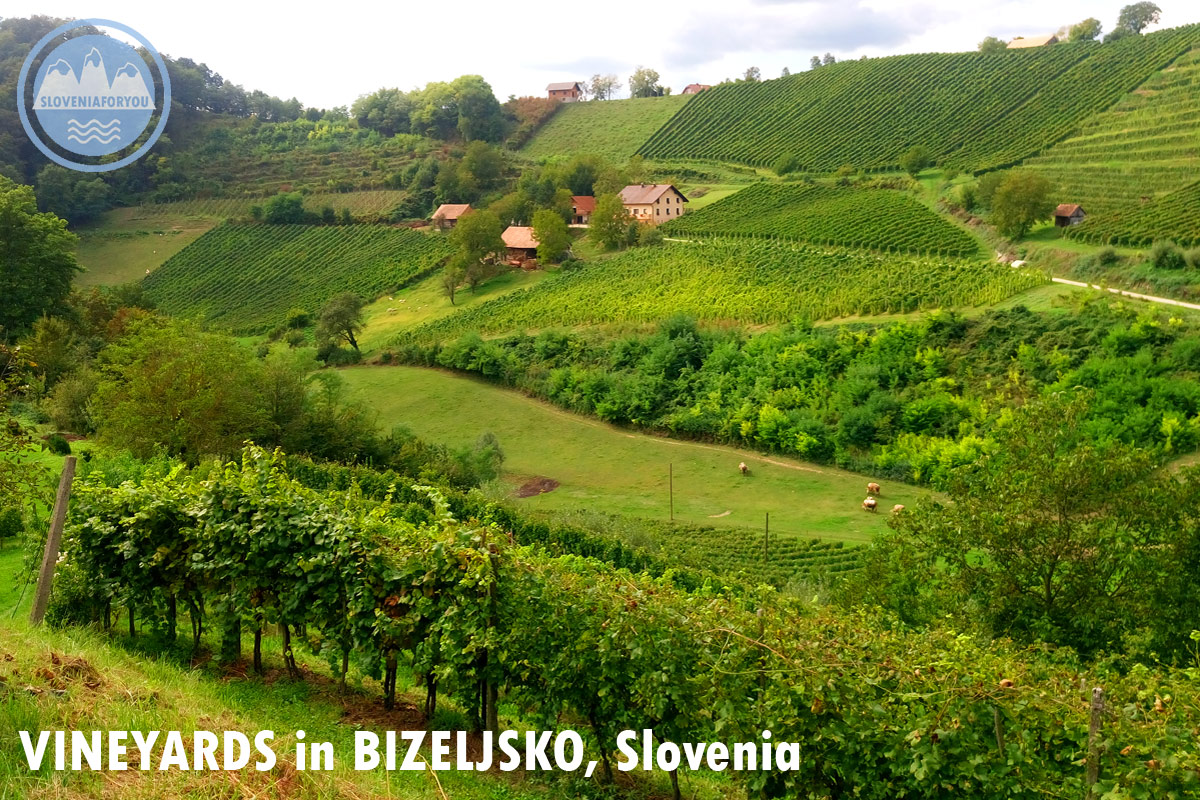 VIEW SLOVENIA'S OTHER WINE REGIONS


BIZELJSKO/DOLENJSKA - Famous for their repnice (underground wine cellars) and for the variety Cviček

GORISKA BRDA - Famous for their Rebula and Orange wines plus the local fruit.

ISTRA - Famous for their reds in particular Refošk and also try the olive oil!

JERUZALEM - Famous for its breathtaking hillside vines and fine whites!

KARST - Famous for the firey Teran and of course Pršut or Slovenian proscuitto.

MARIBOR - Famous for the Oldest Vine and beautiful local whites.

SLOVENSKE KONJICE - Beautiful vineyards and beautiful wines!

VIPAVA VALLEY - Famous for their Zelen and Pinela and beautiful countryside!



---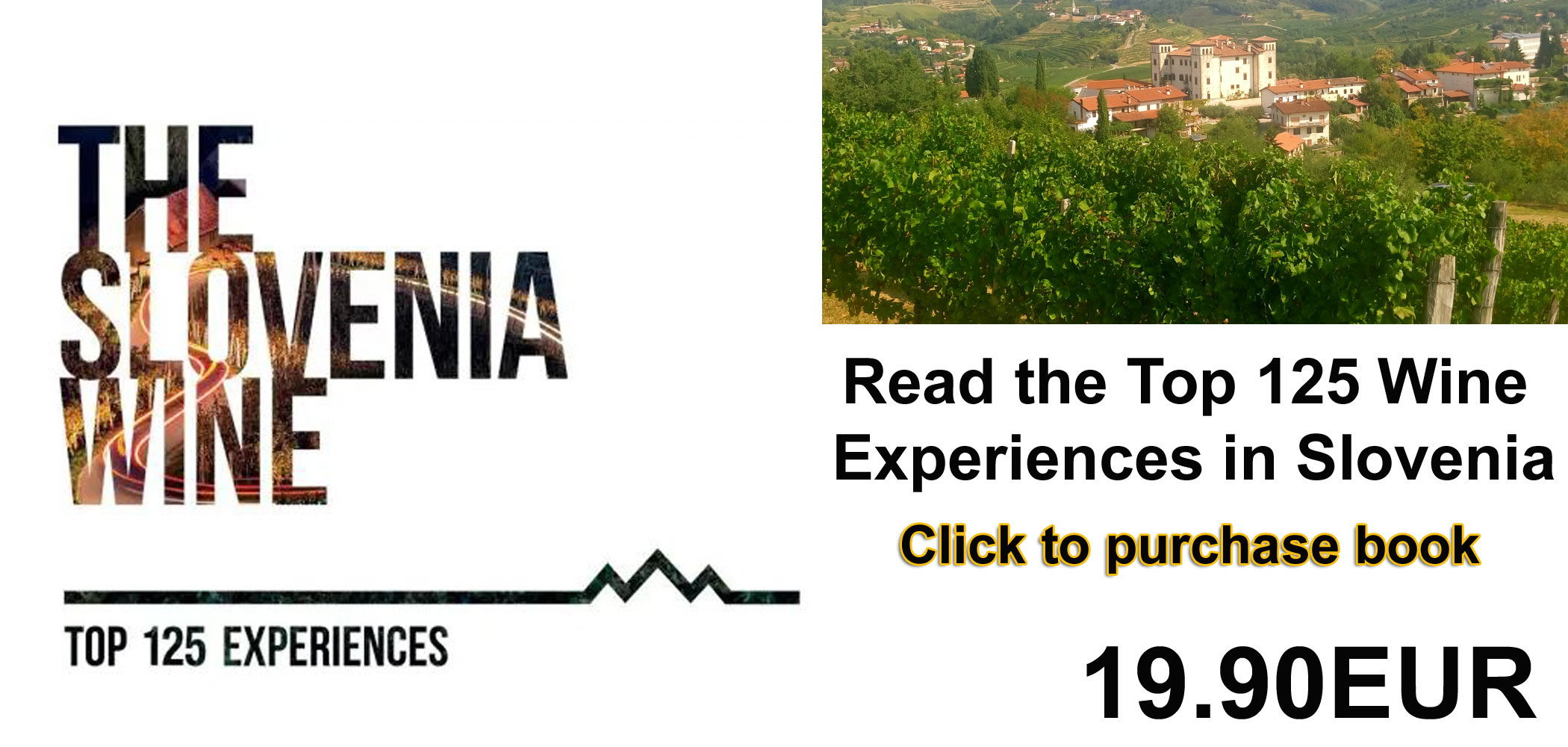 ---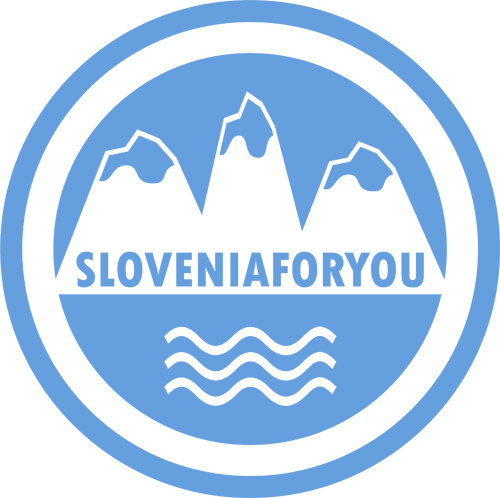 Book an exciting tour from our partners today!



Choose a service for your holiday from our affiliate partners!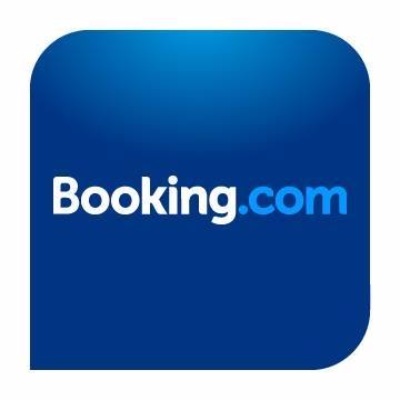 Accommodation Slovenia
Search for your ideal hotel, hostel, guest house or apartment in Slovenia and worldwide through our Booking.com link.
---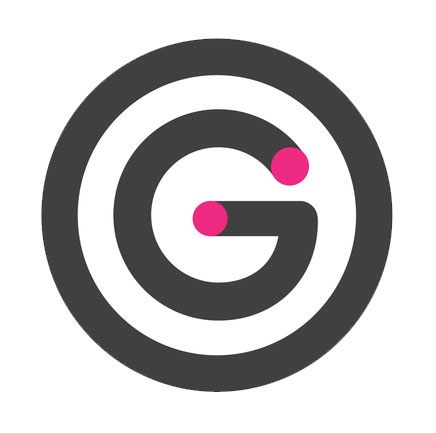 Goopti Transfers
Goopti offers the cheapest shared transfers across their network which includes Slovenia and neighbouring countries!
---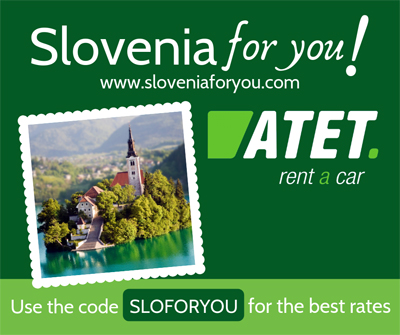 ATET Car Rental Slovenia
Book your Slovenian car rental with the best. ATET have offices in Ljubljana, Airport, Maribor & Koper.
Use code: SLOFORYOU in the booking for the best rates.
---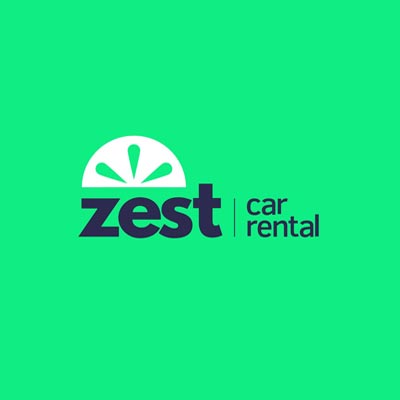 Zest Car Rental
Zest Car Rental is a great choice for car rental across Europe and the world, get a quote today!
---
请看看我们精心为您定制的团体和个人自助游览斯洛文尼亚的旅行安排,
如果您想预订,
请在这里给我们发电子邮件 Sloveniaforyou.com

Auf unserer Webseite finden Sie eine große Auswahl an öffentlichen und privaten Touren in Slowenien. E-mailen Sie Sloveniaforyou.com und buchen Sie Ihren Ausflug!

Dê uma olhada nas nossas ótimas opções de passeios por toda Eslovênia. Ha opções de passeios em grupos e também passeios exclusivos. Se quiser fazer uma reserva, basta enviar um email para nós aqui do Sloveniaforyou.com

---