Because Slovenia is so diverse, whenever we go to a different region we are still amazed how different one region can be to be another in this small country.

Goriška Brda does feel like another world. A place partially cut off from Slovenia, it has a unique feeling of self-identity, of isolation and of being a million miles away from bustling Ljubljana. This is what makes Slovenia such an amazing place. Brda can truly claim to be unique.
Is it Slovenian? Is it Italian? Is it both or is it neither? Whatever you conclude, just come and enjoy it for what it is.

Slovenia's answer to Tuscany is an enticing slice of rolling hillsides with patchwork vineyards baking in the sun watched over by sleepy hilltop villages sitting silent in the middle of the day.

On this fine September day, our friend and local guide Vesna is taking us on a short walk amongst the vineyards which is a nice introduction to this beautiful part of the world.

The starting point for most of the walking trails around Brda is at Dobrovo Castle, resurrected from ruin into the fine specimen of renaissance architecture we see today with sweeping views over the local Co-op and surrounding hills. The Castle grounds also house the oh so fine Vinoteka and the local Information centre who can assist with cellar visits and walking maps.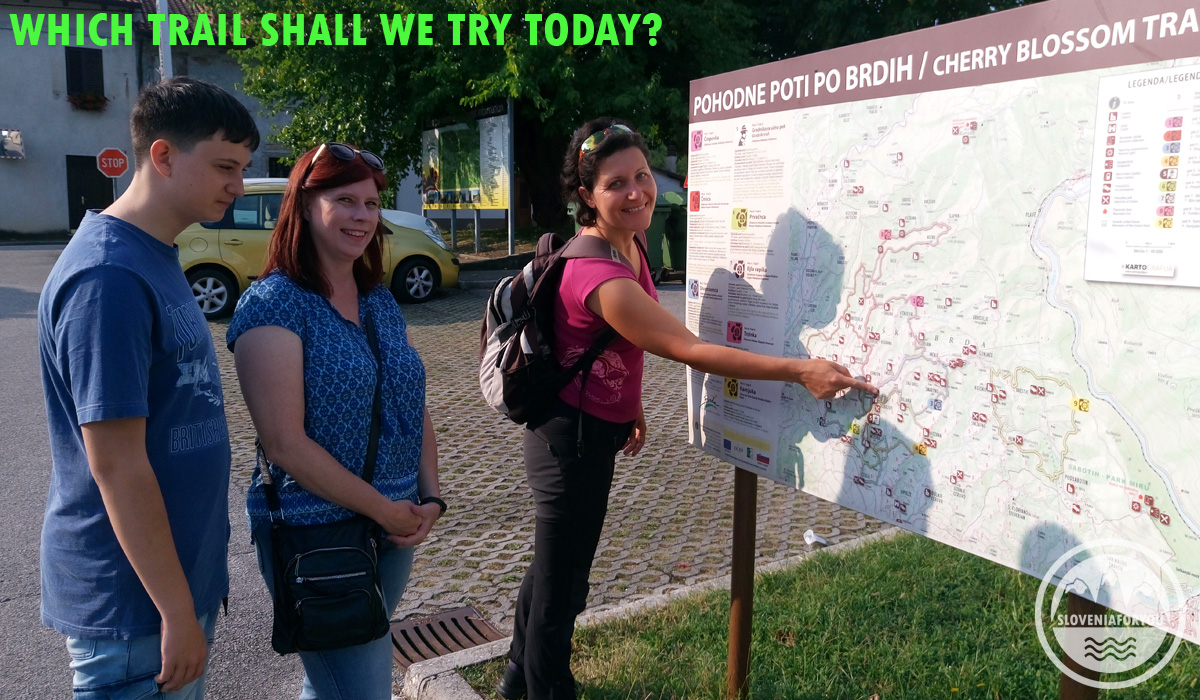 Vesna shows us the way along the Cherry Blossom Trails - Let's go!



Our path on the Cherry Blossom Trails today is the Gradnik Trail, a short hike up and past Medana and returning to the castle.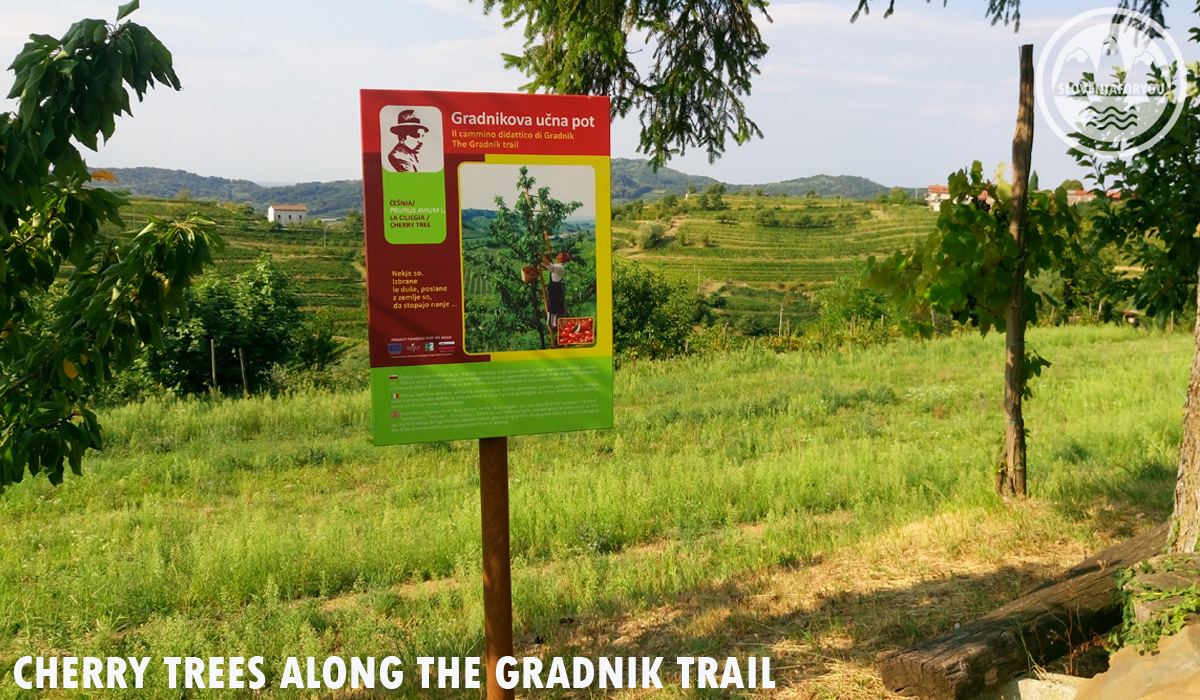 Cherry Trees also are abundant along the Gradnik Trail!



September is a prime time to visit as the harvesting of grapes is in full swing and we stumble across many groups of workers frantically clipping their vines and filling their buckets under the warm sun.

Locals in fine spirits on this fine day!



They are very serious about their vino here and there is a strict regime as to when each variety is picked. The whites are picked first, followed by Rebula and the reds last. Vesna explains that is often hard to find volunteers to pick the harvest. A lot of people now have day jobs, kids aren't interested and the pay isn't what you would call enticing. Foreigners are often the answer, but their work ethic is often seen as questionable by landowners!

Workers hard at it harvesting under the warm sun in Brda!



The sub-Mediterranean climate means the region is also a mecca for growing fruit, and if you want to see the famed Cherry Blossoms, visit in May/June which also coincides with the boisterous Cherry Festival where you may be lucky enough to see a traditional wedding or locals involved in some bizarre activities with carts!
The figs are juicy, the blackberries and mushrooms are also in abundance. The local Rose-hip is packed with vitamin c and used as a common remedy. Many estates are also branching out into olive production as this is now a growing lucrative market.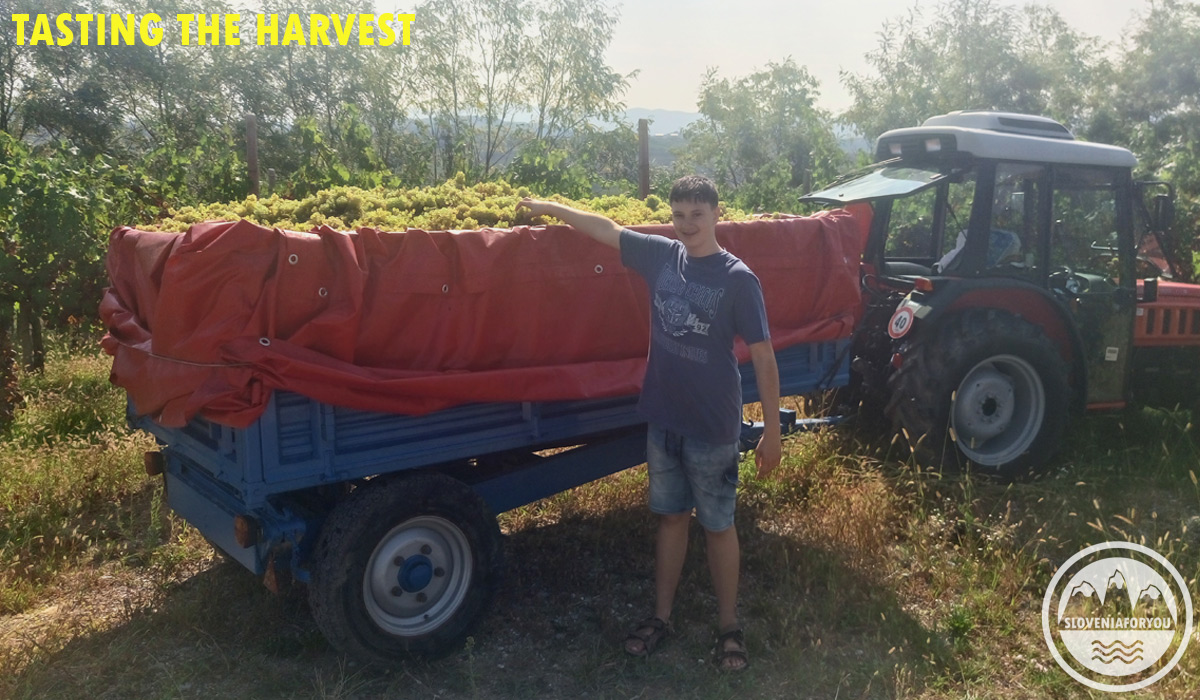 Aidan pilfering some grapes from the tractor!



Vesna makes an interesting note that many American tourists are amazed you can walk amongst different vineyards and no-one bats an eyelid. In America all vineyards are private property where you need permission to enter. Here in Slovenia you are free to wander along dirt tracks between vineyards and discreetly pick the odd bunch along the way! We reach the main road where a small chapel sits lonely at the intersection. Across the road are more sweeping views of the Brda plains looking east and south.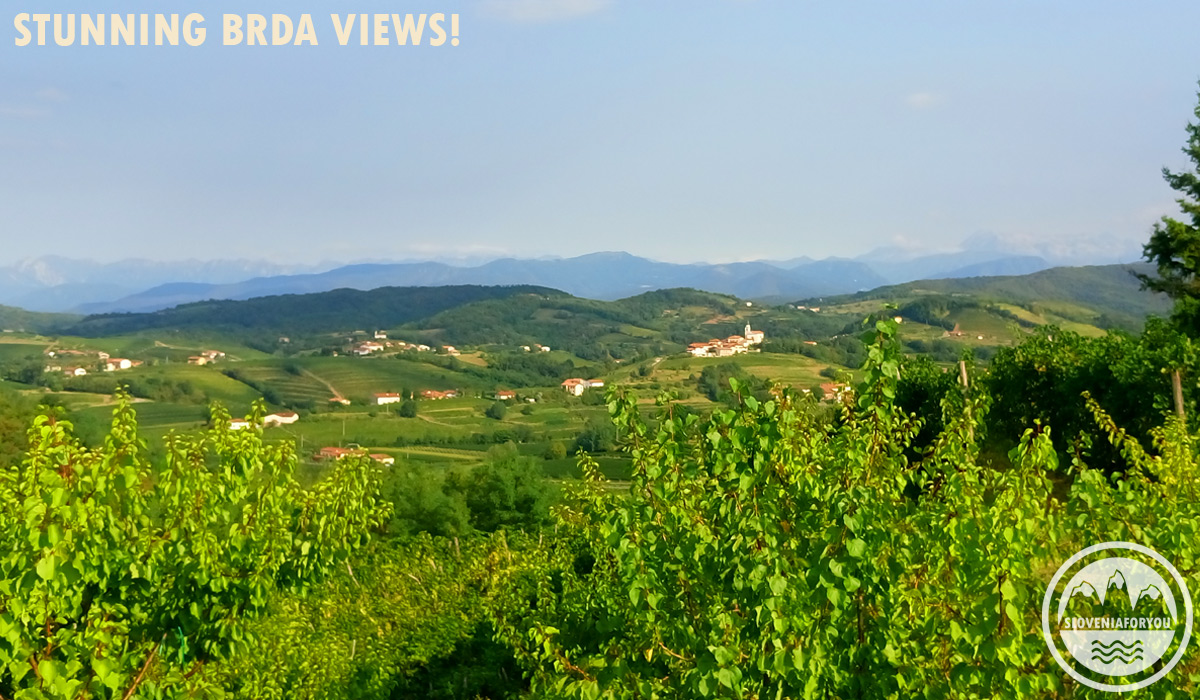 Stunning views across Brda!



Walking back towards Medana we pass family wineries like Kristancic and Belica. Brda has a few prominent labels like Movia, Simcic and Kabaj and the local Co-op or Klet Brda manages about 1000 hectares of vines.
Don't be alarmed if you can't get into a cellar on certain days, it is virtually impossible to just turn up and indulge in tastings if you don't have a prior reservation at a time that suits the owners. This is even more so the case for individuals or couples as tastings are mainly booked for larger tour groups. Running a winery is demanding stuff and because they take their craft so seriously here, tourism often takes a back seat so don't be offended if you get the cold shoulder around town, just plan ahead!
Past Medana we head downwards and are greeted with super views of Dobrovo Castle with vines in the foreground and a sky of blue in the background. You may see the odd Cypress tree around, these were planted under Italian rule and are not a common sight elsewhere in Slovenia.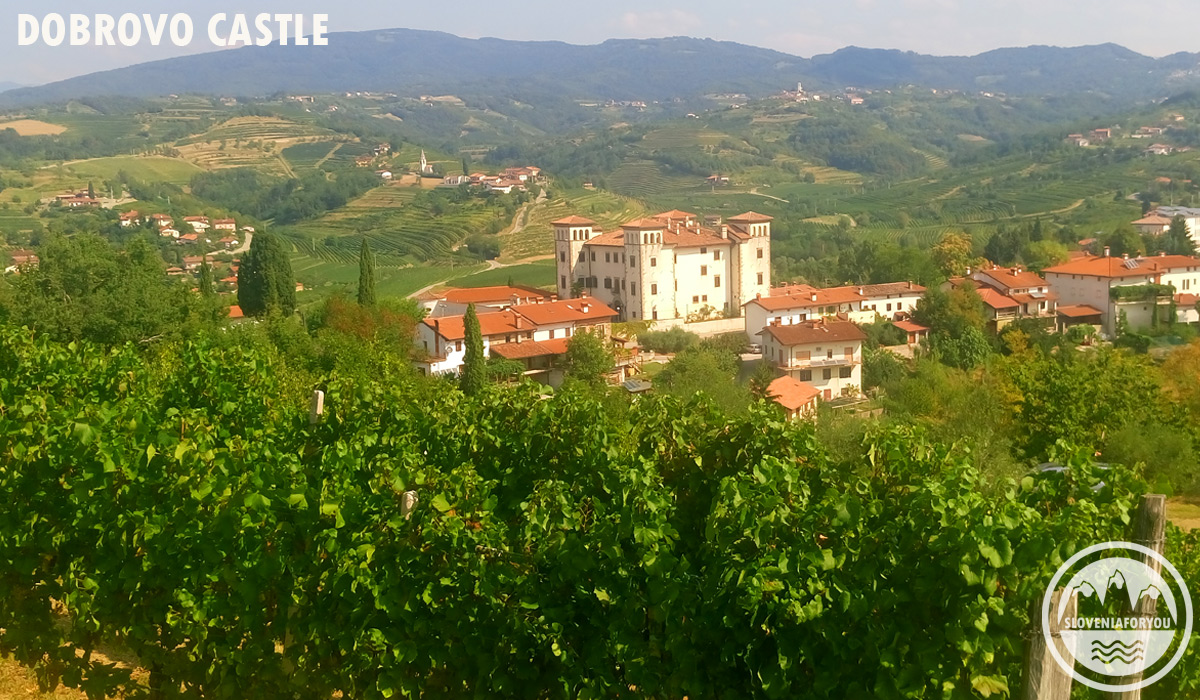 Stunning views of Dobrovo Castle



We have thoroughly enjoyed our little trek and look forward to exploring the other 8 tracks on the Cherry Blossom trails. If visiting in summer, it is advisable to start early morning due to the intense heat, or later in the haze of the evening.
Brda is every superlative you can think of and more. A world of its own, a world you need to come and explore. Stay a week and let this place weave its magical charms over you. Yes, you will be bragging to your friends about this place for years to come.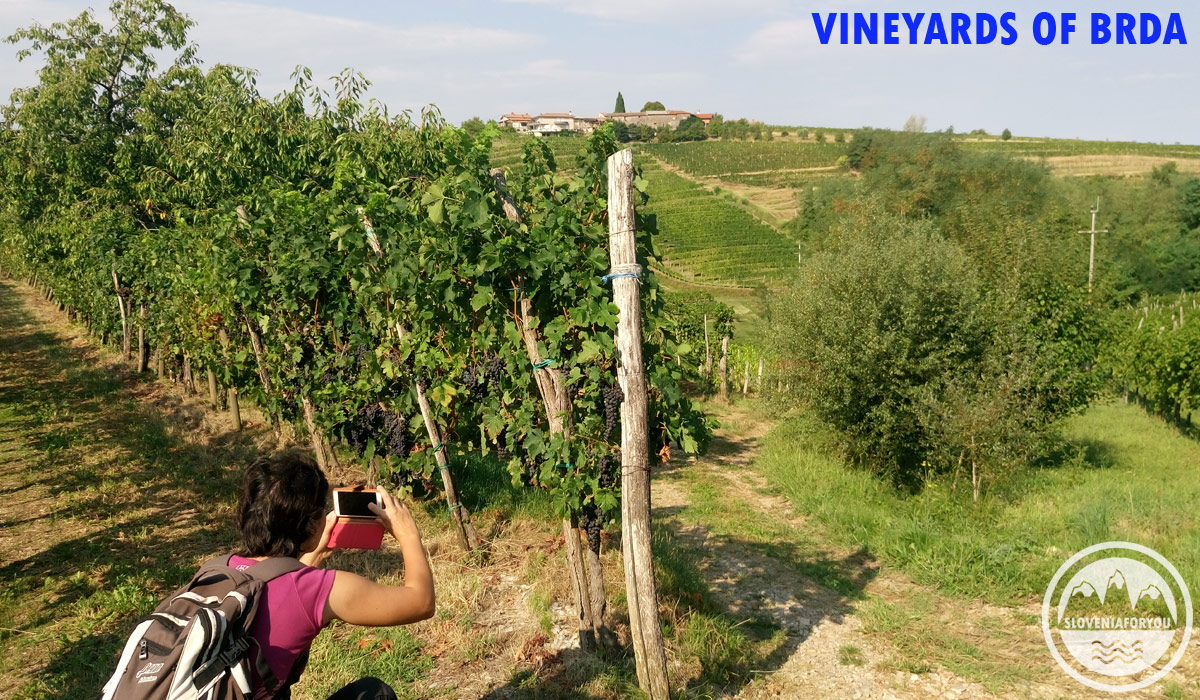 Farewell for now Brda! Another photo opportunity



---
WHERE IS IT?
Goriška Brda is about 1.5 hours west of Ljubljana and sits along the border with Italy. You can get here easily by following the freeways and turning off at Nova Gorica.
---
BOOK A SERVICE TODAY!
TRANSFERS - Need to get to Goriška Brda from Ljubljana or from anywhere else?
Our partner can get you here in comfort!
Email us to enquire or book a transfer - info@sloveniaforyou.com


WINE PAGE - Check our intensive wine page for Goriška Brda to see what the region produces!
CLICK HERE TO VISIT OUR BRDA WINE PAGE

ACCOMMODATION - Want to book accommodation in Goriška Brda? Browse HERE for some beautiful options!
Email us to discuss the best location to stay - info@sloveniaforyou.com


---
LOOKING TO BOOK A WINE TOUR TO GORISKA BRDA?
If you wish to visit Goriška Brda wineries or simply want more information then contact us.

Email us at info@sloveniaforyou.com (to get a quote or ask a question.)


---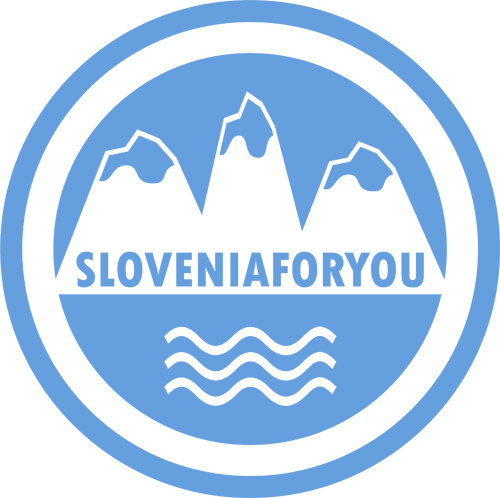 SFY Blog

Read one of our latest blogs and get to Slovenia now!
---
Lepa Vida Winery Review - Vipava Valley
Wine in Bizeljsko, the Repnice!
---
Book an exciting tour from our partners today!


---
Choose a service for your holiday from our affiliate partners!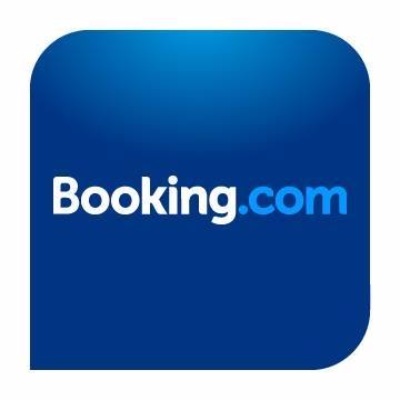 Accommodation Slovenia
Search for your ideal hotel, hostel, guest house or apartment in Slovenia and worldwide through our Booking.com link.
---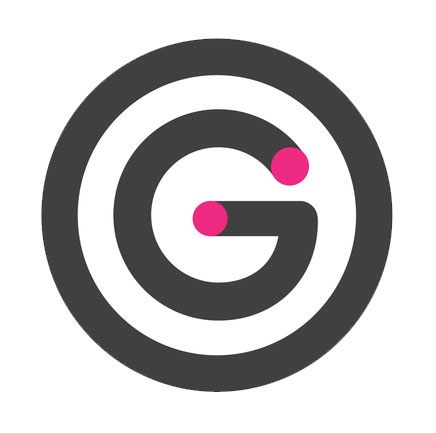 Goopti Transfers
Goopti offers the cheapest shared transfers across their network which includes Slovenia and neighbouring countries!
---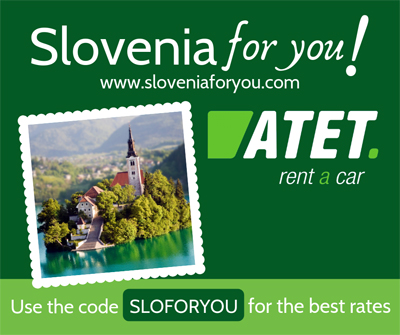 ATET Car Rental Slovenia
Book your Slovenian car rental with the best. ATET have offices in Ljubljana, Airport, Maribor & Koper.
Use code: SLOFORYOU in the booking for the best rates.
---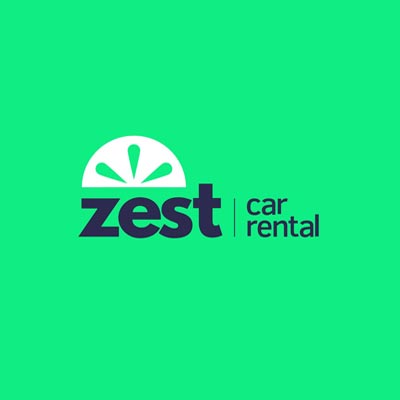 Zest Car Rental
Zest Car Rental is a great choice for car rental across Europe and the world, get a quote today!
---
如果你需要出租车接送服务,
包括在斯洛文尼亚境内各地,
或者斯洛文尼亚境外(威尼斯,
克罗地亚,奥地利) 请给我们发电子邮件,
我们将提供报价!

Benötigen Sie einen Taxi Transfer innerhalb Slowenien oder außerhalb (Venedig, Kroatien, Österreich), dann e-mailen Sie uns einfach für ein Preisangebot!

Se você precisar de translado para qualquer lugar dentro ou fora da Eslovênia (Veneza, Croácia, Áustria, etc.), basta enviar um email para nós aqui do Sloveniaforyou.com, que lhe faremos um orçamento imediatamente.

---