One Way Car Rentals
from and to Slovenia and beyond!
welcome
dobrodošli
Sloveniaforyou
Slovenia's no1 independent website!


---
Benefits of one-way rentals
Booking a one way car rental
FAQ - Your questions answered
Reviews
How do I use the vignette in Slovenia?
Rent a car worldwide using Zest

---
What are the benefits of renting one way?

There's no denying that one-way drop off fees can be and usually are expensive.
But sometimes the extra cost can be worth it if it gives you more of what you need,
MORE HOLIDAY TIME!

With a one-way rental there's:

- No need to stress about train or bus timetables as you can drive where you want.
- No need to stress about getting to bus/train stations to buy tickets!
- No need to worry about making several car rentals bookings when just one will give you the freedom you need.
- No need to worry about carting your luggage everywhere when you don't have a car.
- You have the freedom to stop when you want and where you want, see a photo opportunity, stop and check it out!



How do we book a one way rental?

To book a one-way rental then you MUST PROVIDE the following information
send us an email supplying:

- your full name,
- number of passengers,
- pick up location,
- pick up date and time,
- drop off location,
- drop off date and time,
- luggage quantity
- type/size of car required,
- automatic or manual?
- contact phone number

* PLEASE NOTE THAT WE CANNOT
ISSUE QUOTES FOR ONE DAY RENTALS

We will get back to you as soon as possible with a quote.

Email us by clicking here info@sloveniaforyou.com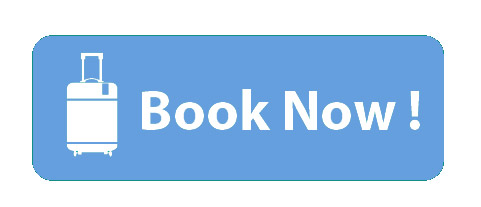 FAQ - All your one-way rental questions answered!

WHAT CITIES CAN WE PICK UP OR DROP OFF FROM? - Our partner operates from Slovenia so bookings are primarily for any destination to and from Slovenia. Having said that, if you can extend your budget then pick up and drop off in surrounding countries are no problem as well. Examples of recent enquiries are:
Prague to Dubrovnik, Venice to Budapest and Venice to Split. Popular requests are Ljubljana to Split, Venice to Ljubljana, Budapest to Ljubljana.

WHAT IS NORMALLY INCLUDED IN THE RENTAL? - Unlimited kms, Drop off charges, Insurance CDW/TP, paid road tax in Slovenia, free 2nd driver, cross border documents. Not included is fuel and insurance excess charges.

WHAT COUNTRIES CAN WE DRIVE TO? - Our partner will supply a green card or CBC which allows driving in all EU countries including Croatia, Montenegro and Bosnia but Albania is not permitted! We can provide a list if required.

HOW DOES THE BOOKING WORK? - Pretty easily! Once you confirm you wish to book, our excellent rental partners will contact you to discuss payment and the rental details. The booking is made under the rental company's terms and conditions and you will handed over to them for any future correspondence.

HOW DO WE PAY? - Upon pickup, Our rental partners will hold the rental amount plus a deposit (varies dependant on car and insurance) on your credit card as a pre-auth. When the car is returned without incident, the rental amount is charged and the deposit amount is released.
If the car is to be picked up outside Slovenia, a credit card is needed usually up to 7 days prior to pick up for deposit but our partners will confirm that.

HOW OLD ARE THE CARS? - The fleet is very new and the oldest cars are usually only a year old. Short term leases of new cars to supplement the fleet mean that cars are in great condition!

WHAT IF I WANT FULL COMPREHENSIVE INSURANCE? - In Slovenia, CDW (Collision Driver Waiver) is compulsory so will be offered with all rentals. If you have a collision with another car, then the CDW covers most of the repair costs except the excess. CDW usually excludes windscreens, wheels, roof and undercarriage so check your policy.
TP (Theft Protection), covers you if your vehicle is stolen.
SCDW (Super Collision Driver Waiver) means you have zero excess to pay but of course costs more to buy. It is offered as an add-on by rental companies and can be useful for peace of mind.
Some people pay for the rental with a credit card that includes comprehensive insurance so there is no need to buy the SCDW. Others also think they can skip paying for CDW for the same reason but unfortunately this is compulsory whether you want it or not.

WHAT EXTRAS ARE AVAILABLE? - All the normal extra add-ons like GPS and baby seats are available for an extra fee on request.

WHAT SORT OF LICENCE IS REQUIRED?- Obviously you will need to provide proof you have held a licence for 2 years so a current drivers licence is needed. Your passport is also required for proof. If you are from outside the EU, you should also provide an international driving permit or IDP as well. This is especially crucial if your drivers licence is in a non-Roman alphabet. Plus you will need your credit card for payment.

WHAT AGE IS REQUIRED? - This varies from company to company but 21 years is a standard requirement as you must have already held a valid drivers licence for 2 years. On top of this there can be further restrictions depending on the type and power of vehicle being booked. Some also charge a young driver surcharge for being under 25 years. Ask for the terms and conditions.

WHAT HOURS CAN WE PICK UP THE CAR? - No matter where you pick the car up the hours are between 0800-1800 weekdays and 0800-1300 on weekends. If pick up is not from the company's office then a time and location will be confirmed with the client.

PETROL - Dont drive off without checking what fuel your car takes! Diesel is now a popular choice for longer mileage. Most rentals require you to either return the car with a full tank or prepay a tank of fuel beforehand.

ROADSIDE ASSISTANCE - Roadside assistance is provided but remember that if you are in another country other than Slovenia this may take time to organise!

SECOND DRIVER - Make sure that if more than one person if driving the car, that they are included on the paperwork otherwise your insurance will be invalid. Again, a surcharge may apply. The second person must supply the same valid driving ID that the main driver requires.

SNOW TYRES - From 15 November to 15 March (sometimes beyond these dates, during winter weather conditions (e.g. during snowfalls, black ice, etc.)), Slovene law requires all vehicles to be equipped with snow tyres or have snow chains in the car boot. The minimum tyre tread depth must be 3 mm. The rental company is obligated to provide these during these times but may charge a surcharge for the use of the equipment.

TRANSMISSION - Nearly all cars on the road in Slovenia are manual (or stick) but automatics are slowly making inroads once people realise how much easier they are to drive. If you require an automatic, make sure this is stated as most hire companies only have a few on hand and they are generally more expensive.

Do I need an International Driving Permit?? - One of the most frequent questions we get asked is whether you need an International Drivers Permit to drive in Slovenia. Here's the lowdown - You won't need one to hire a car from most rental companies, it isn't required. For the ones who do ask for it, in our experience they never ask for it when picking up a car - as long as you have a valid licence, passport and credit card. If your drivers licence is in a non-Roman alphabet language like arabic then yes, you will definitely need one so it can be translated.

As far as the law goes, everyone says it is law that you must have one whilst driving in Slovenia although we can't find a definitive page that outlines this so we cannot confirm this. The main purpose for the IDP would be for police purposes rather than a rental. If the police pull you over then they will want to see your licence and your passport for identity. If you have a drivers licence from Paraguay they may not have seen one before so cannot verify if it is genuine or not, hence the need for the IDP.

So, do I need to obtain one? - Yes, just to be on the safe side purchase one if you are driving in Slovenia as you never know what can happen!!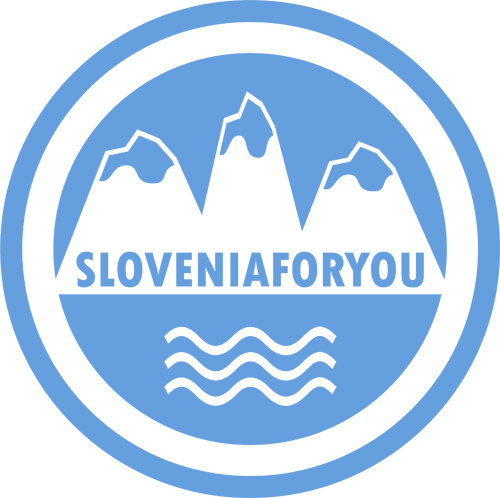 REVIEWS!

'I confess that I was a little nervous about renting a car from someone other than a traditional (large) rental car agency. Our wonderful experience allayed my concerns. They provided top quality cars at reasonable rates. More importantly, their staff accommodated our travel plans and tailored the delivery and pick up to our individual needs. Superior customer service, top quality cars, and fair prices - what more can one ask?'
- John (USA)

'We decided to make this portion of our time in Europe a driving tour. I did a bunch of research on car rentals which proved to be very difficult. It is not easy to find a car rental to pick up in one country, go through a total of four countries and then leave it in a different country than our starting point. I was so lucky to come across a terrific company called SloveniaForYou who are partners with a great rental company. They were so helpful and answered all my questions promptly. Joe and Nella ended up renting their car from a different company for literally four times the amount it cost us. The company is owned by a New Zealand / Canadian couple with family ties in Slovenia. They also offer a variety of tours and help with accommodations. We didn't use them for these purposes but their customer service was so good, that I would not hesitate to use them if (when!) we return to this stunningly beautiful country. Check them out at www.sloveniaforyou.com. It is always so nice to support a local, family owned company that offers truly great service. '
- Denise (USA)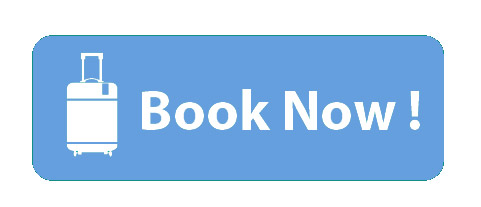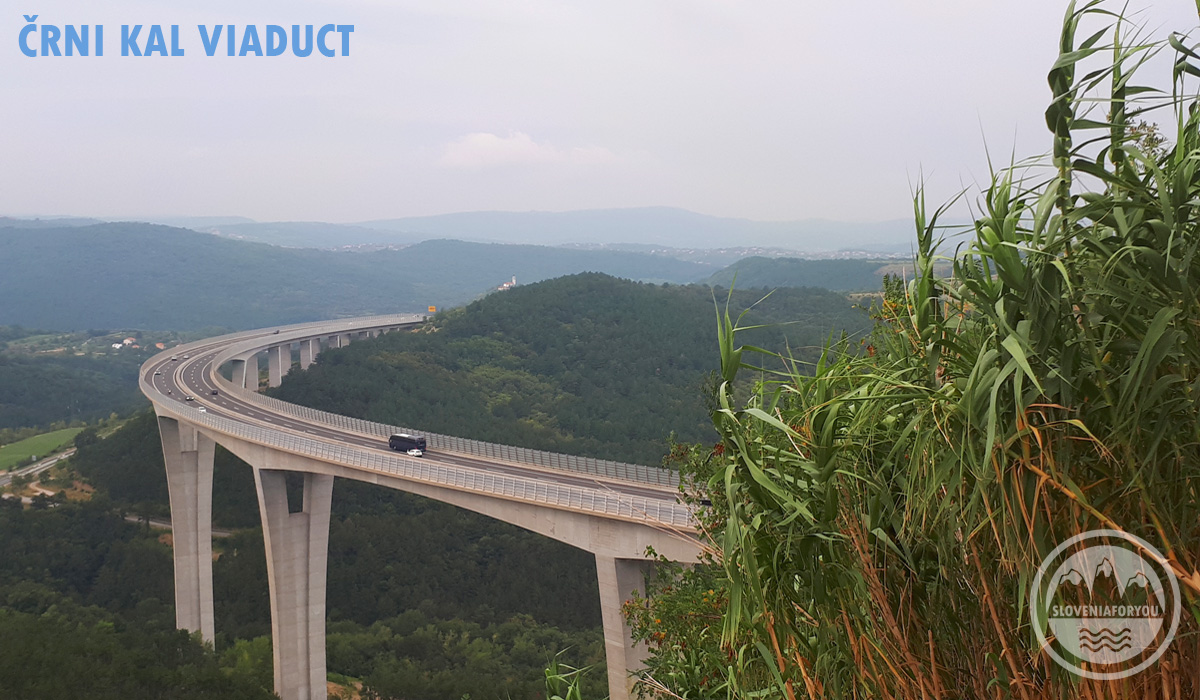 How do I use the vignette for tolled roads in Slovenia?
The vignette is a sticker placed on the windscreen that enables usage of tolled Slovenian motorways and expressways during a limited time period. This is for all drivers of vehicles up to a maximum permissible weight of 3.5 tonnes.

When approaching a toll booth, simply pick the correct lane for your car and driver through at reduced speed. You will be automatcially tagged so no need to stop. As a result, the overall traffic flow has improved as drivers no longer need to stop and this has positively affected both road safety and the CO2 emissions.

You can purchase a vignette from most petrol stations and other authorised dealers but your rental should already come with one anyway. For a full list click HERE

If arriving from another country, make sure you buy one BEFORE entering Slovenia and progressing along a tolled freeway. Fines can be hefty if caught without a valid vignette. After purchase, always keep the receipt in case you need a refund.





---
Rent a car worldwide using Zest
Outside of Slovenia we recommend you use our great partners at Zest Car Rental.

Zest Car Rental are a UK based company that deal with most of the leading car hire companies worldwide to bring you the best deals they can offer. In some cases, the quotes will be cheaper than if going through the same company directly!

This is handy if booking nearby countries around Slovenia like CROATIA, AUSTRIA, ALBANIA, BOSNIA, HUNGARY, ITALY, MONTENEGRO, SERBIA, GERMANY.

To book or get a quote with Zest, use the booking\quote engine below and enter your preferred details. The engine will take you to the Zest Car Rental site where you can see your quotes and make a booking.

Click HERE to view a handy packing checklist courtesy of Zest Car Rental!

All bookings made through our website help keep us going so we appreciate your support! :)


---
Welcome to Slovenia!

---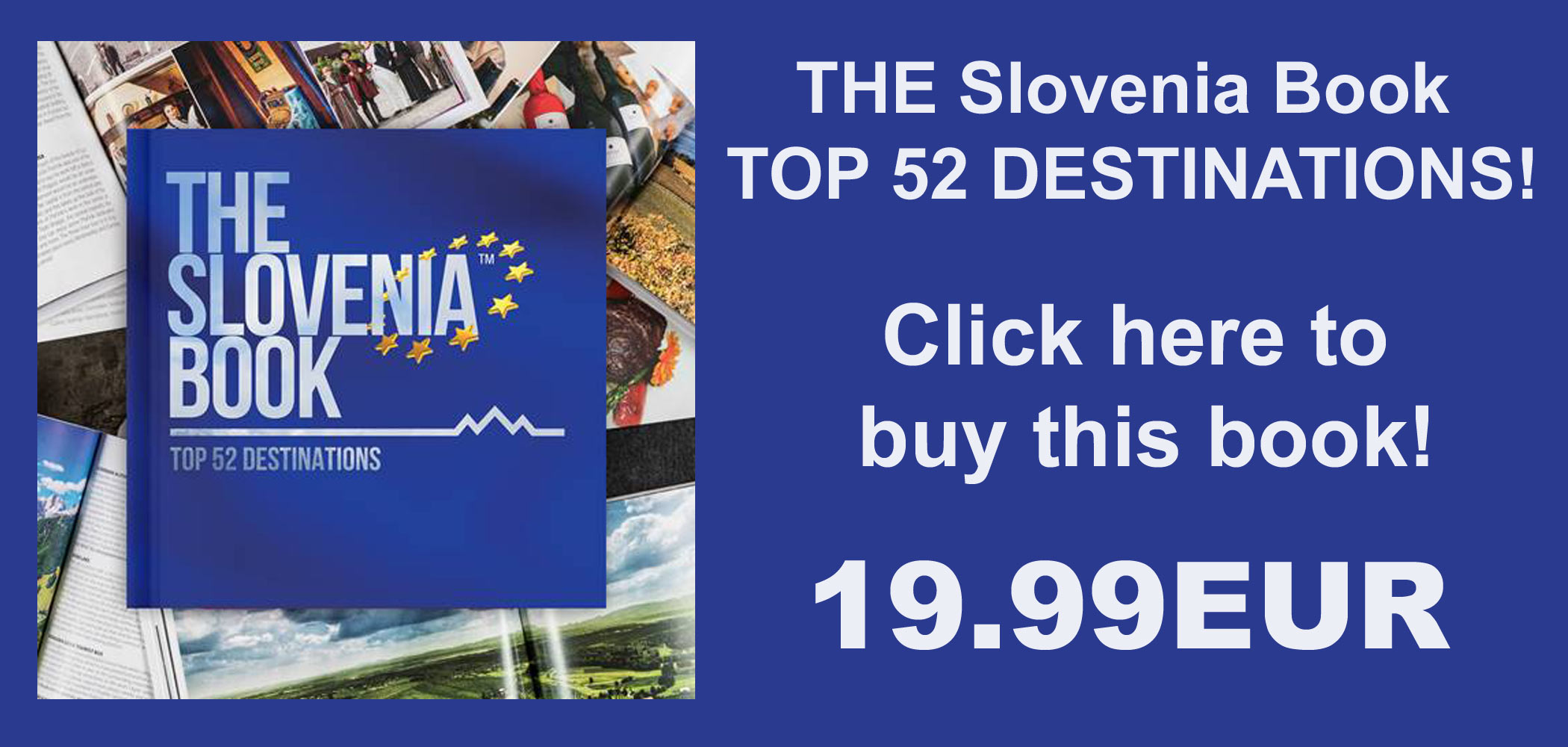 ---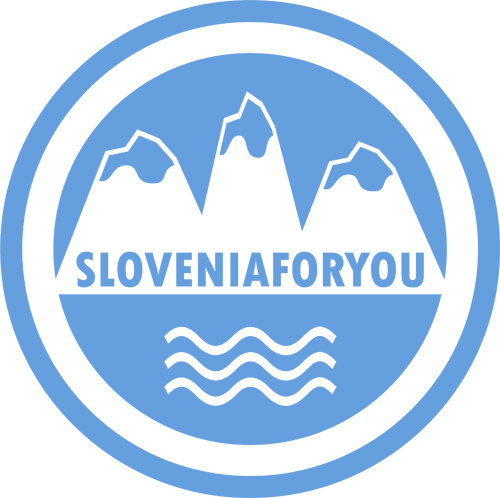 Book an exciting tour from our partners today!



Choose a service for your holiday from our affiliate partners!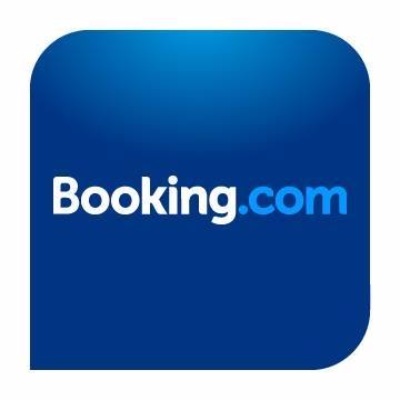 Accommodation Slovenia
Search for your ideal hotel, hostel, guest house or apartment in Slovenia and worldwide through our Booking.com link.
---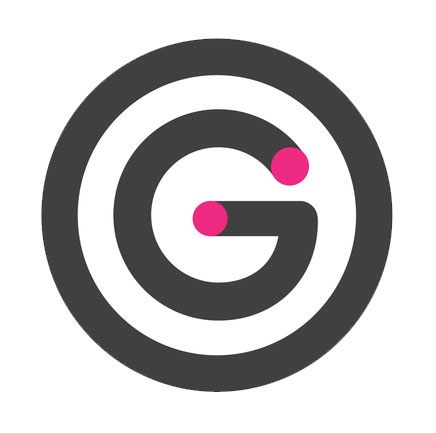 Goopti Transfers
Goopti offers the cheapest shared transfers across their network which includes Slovenia and neighbouring countries!
---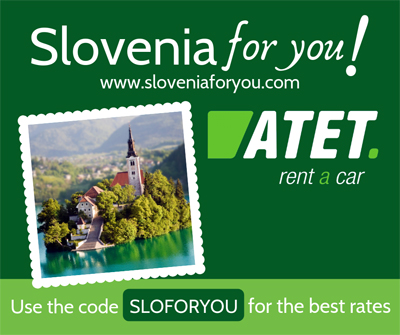 ATET Car Rental Slovenia
Book your Slovenian car rental with the best. ATET have offices in Ljubljana, Airport, Maribor & Koper.
Use code: SLOFORYOU in the booking for the best rates.
---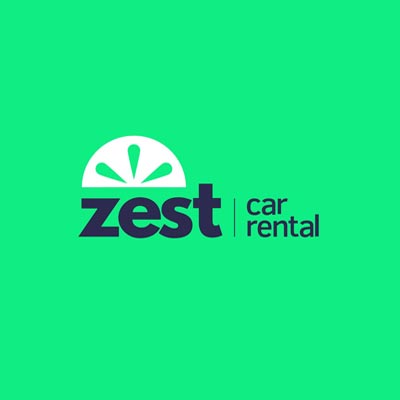 Zest Car Rental
Zest Car Rental is a great choice for car rental across Europe and the world, get a quote today!
---
如果您需要为您的斯洛文尼亚度假雇佣或租赁一辆车,请这里给我们发电子邮件 Sloveniaforyou.com,我们给您提供报价。 请即刻联系我们!

Benötigen Sie ein Leih- oder Mietauto für Ihren Aufenthalt in Slowenien, dann E-mailen Sie Sloveniaforyou.com für ein Preisangebot.

Se você precisar alugar um carro para suas férias na Eslovênia, mande um email para nós aqui do Sloveniaforyou.com que lhe enviaremos um orçamento.



---