VENICE CITY GUIDE

Why should I visit Venice?
What is there to see and do in Venice?
How do i get to Venice?
What is the best time to go to Venice?
Where to stay in Venice?
Tours in Venice!
What's a good itinerary for Venice?
Tips and facts for Venice
Events and Festivals for Venice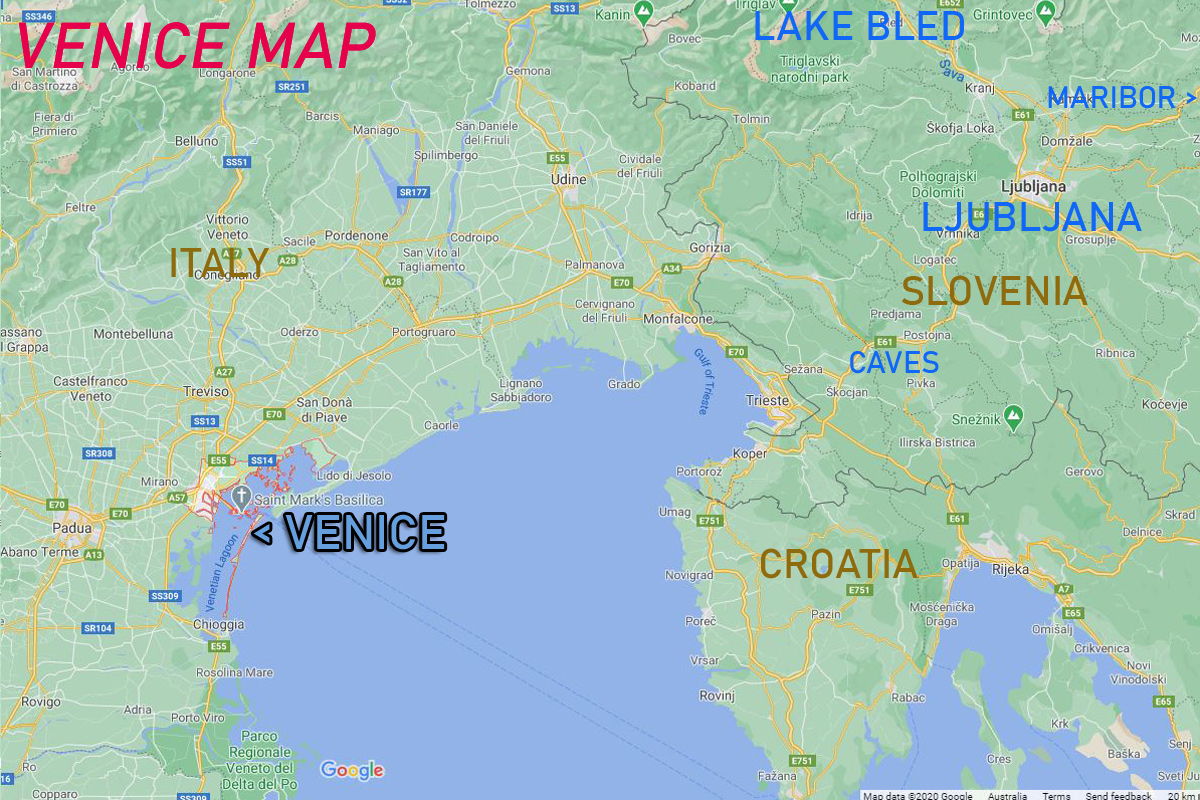 I'm looking for somewhere different to go to,
WHY SHOULD I VISIT VENICE, ITALY?

---
We love Venice because of it's uniqueness. A city built on the water that has an amazing history and is like no other. The people, the food, the drink, the art and culture. Events like the Film and Fashion festival plus the Carnivale mean there is always something going on. Come and join the masses and experience Venice at least once in your lifetime. Ciao Venezia!

Welcome to Venice!
WHAT TO DO AND SEE IN VENICE, ITALY?
Top Sights and Attractions

---
ST MARKS SQUARE (PIAZZA DI SAN MARCO)


The epicentre of Venice needs no introduction. The square is without doubt the focal point of Venice and the main meeting point for the millions who come every year.

The square itself is an imposing space being enclosed on all sides by arcade style buildings which house offices, museums and stores and cafes at ground level. The domain of pigeons and cafe tables, the square is famous for being the location of the Doges Palace, the Basilica San Marco and the Campanile (Bell Tower).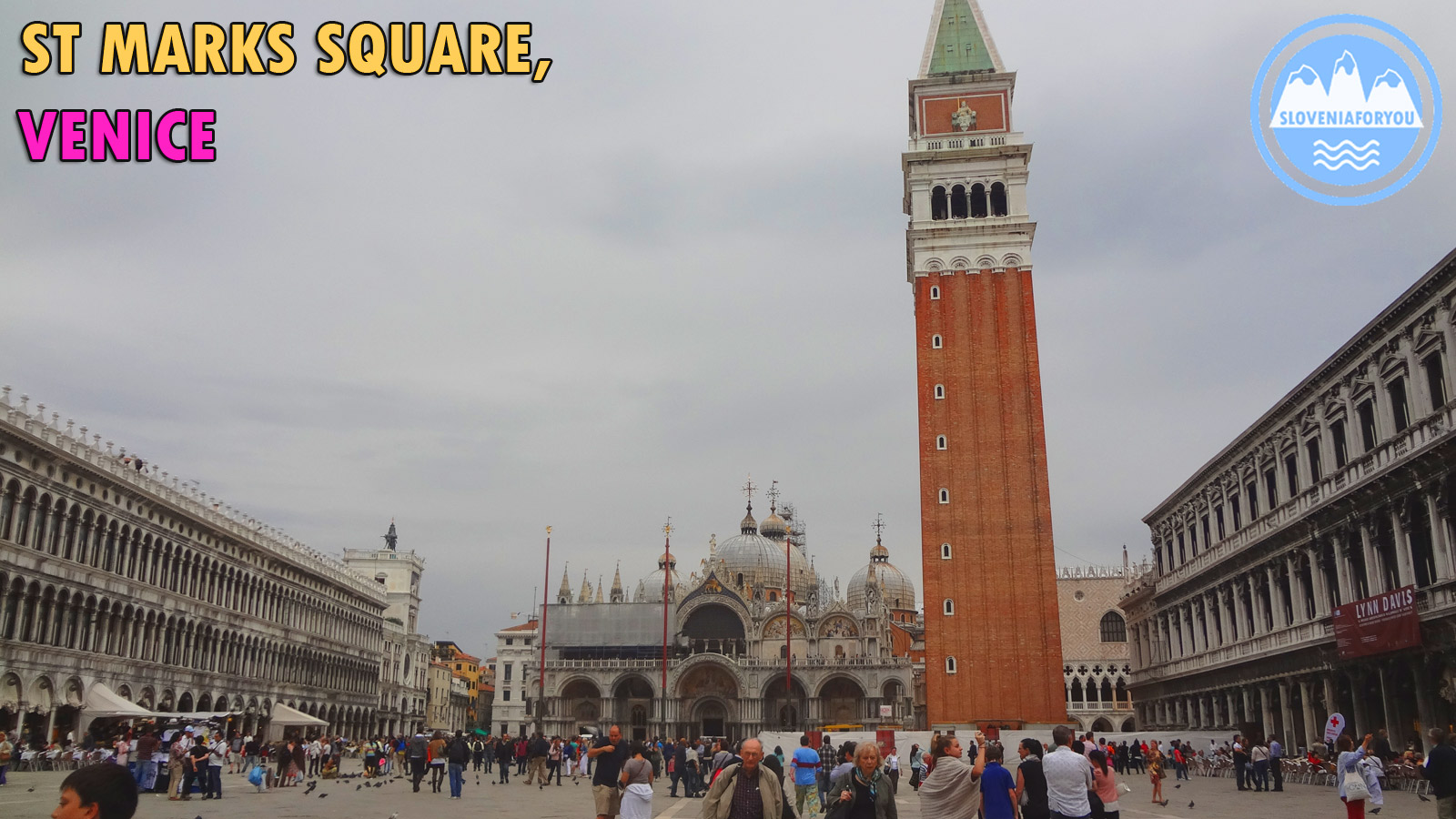 ---
RIALTO BRIDGE (PONTE DI RIALTO)


The most famous and recognisable bridge that crosses the Grand Canal in Venice, The Rialto was the main food market and off loading point for cargo in days gone by when Venice ruled the trade routes.

Today the markets still thrive and the elegant marble bridge is home to a myriad of shops that try their best to part the tourist from their holiday dollars! A must see.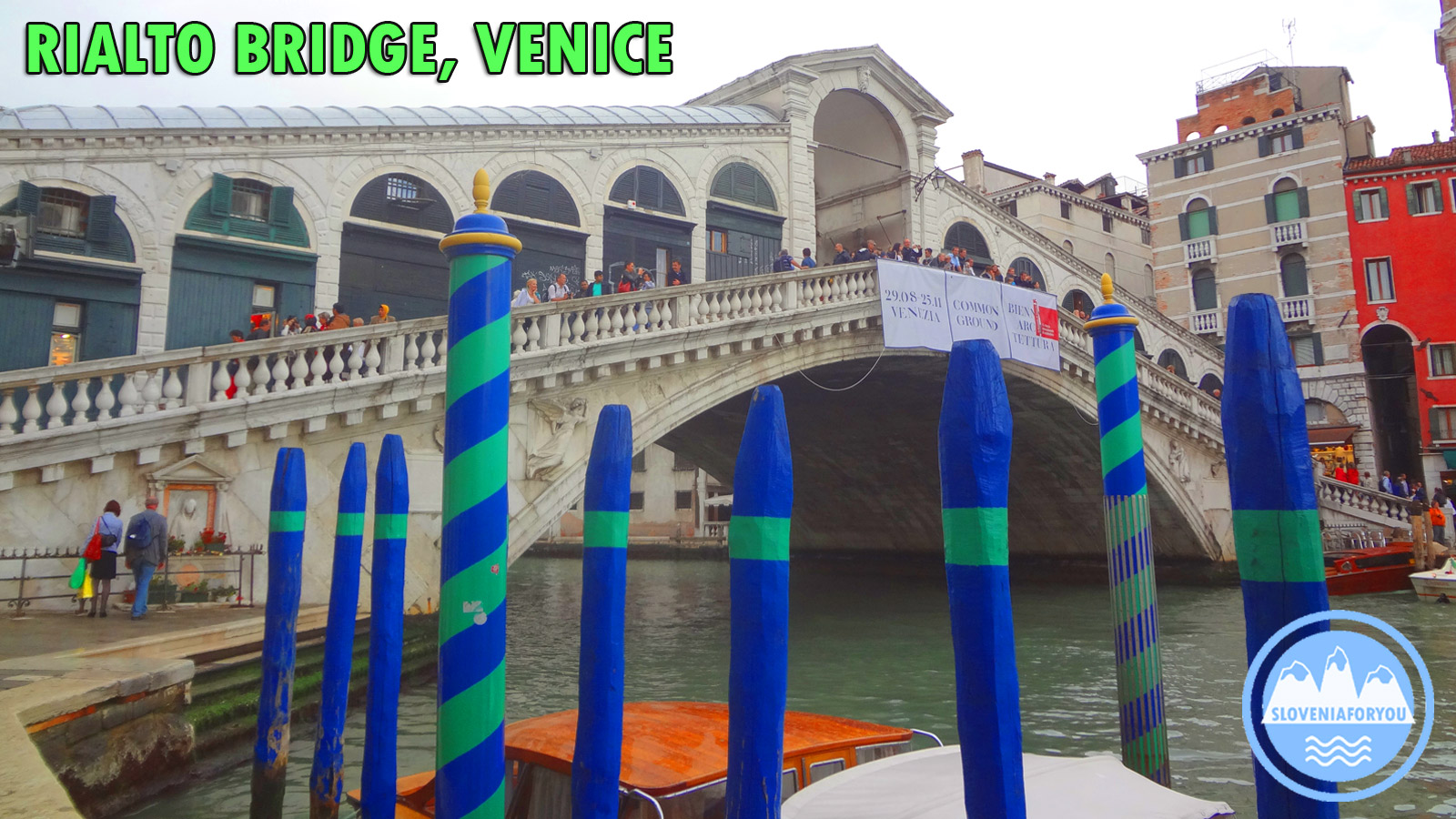 ---
DOGES PALACE & BRIDGE OF SIGHS (PALAZZO DUCALE)


Venice's most famous palace, the rulers of Venice lived here since the 7th\8th centuries in this magnificent gothic creation and also during the renaissance period when Venice was at its most powerful.

Famous artists like Tintoretto and Titian were employed to adorn every room and every room is simply stunning. You will marvel at the architecture, history and art at every turn.

The Palace was also a jail and when a new jail was built adjoining it, it was linked by the now famous Bridge Of Sighs. As you might expect, the queues for the Palace Tour are very long if you aren't with a tour. But it's worth it!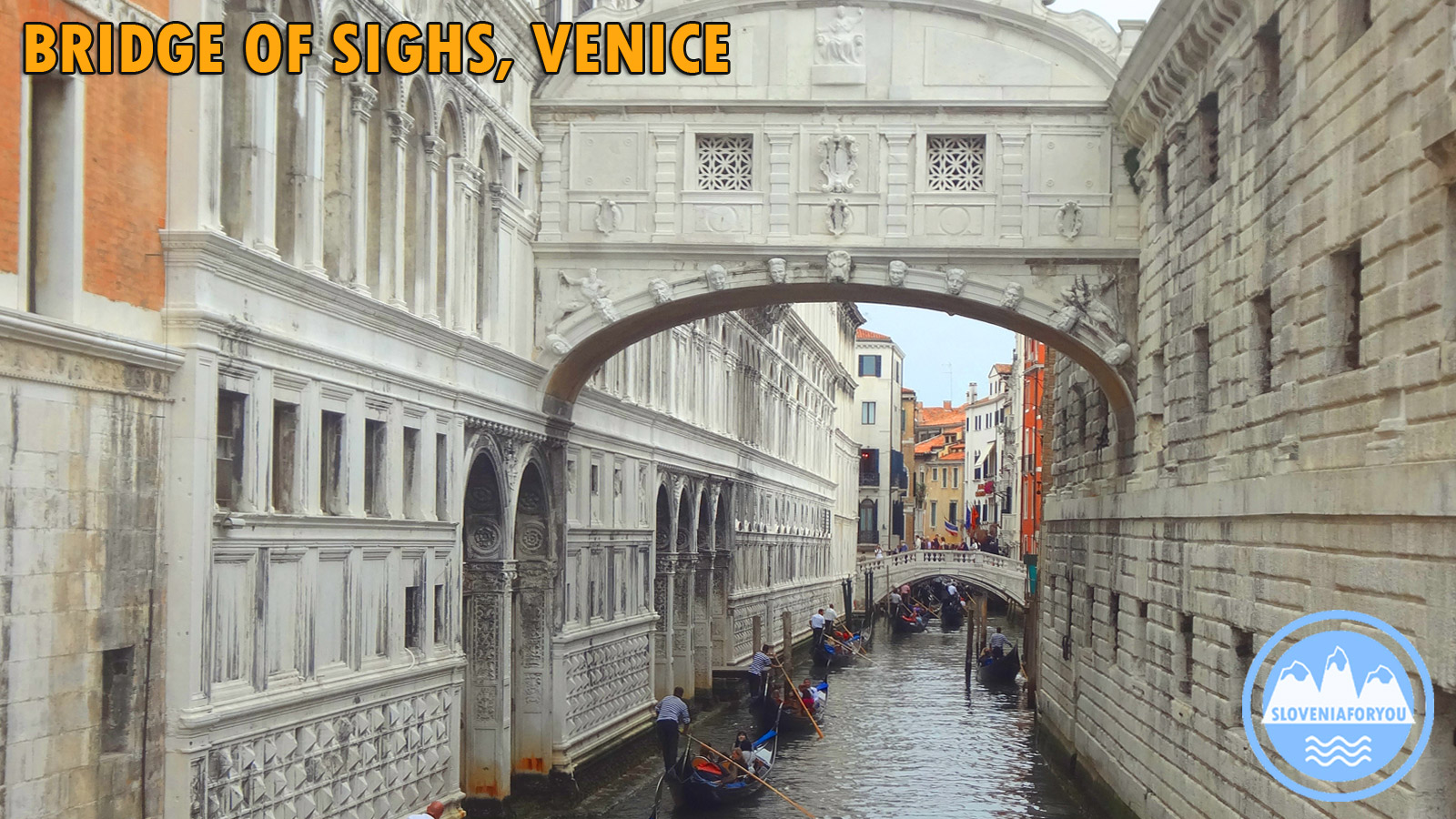 ---
GONDOLAS


The romantic symbol of Venice, the gondola is a beautifully sleek and slender boat and one of the main attractions for anyone visiting Venice. There are about 500 gondolas in use today and they can be seen everywhere, from the Grand Canal to the back canals.

A gondola can hold up to 6 people and the standard trip and fare is set at 40 minutes so the price will be calculated accordingly depending on how long you want to go. Also note that prices are higher in the evening. If you're lucky, you may get a gondolier who will serenade you!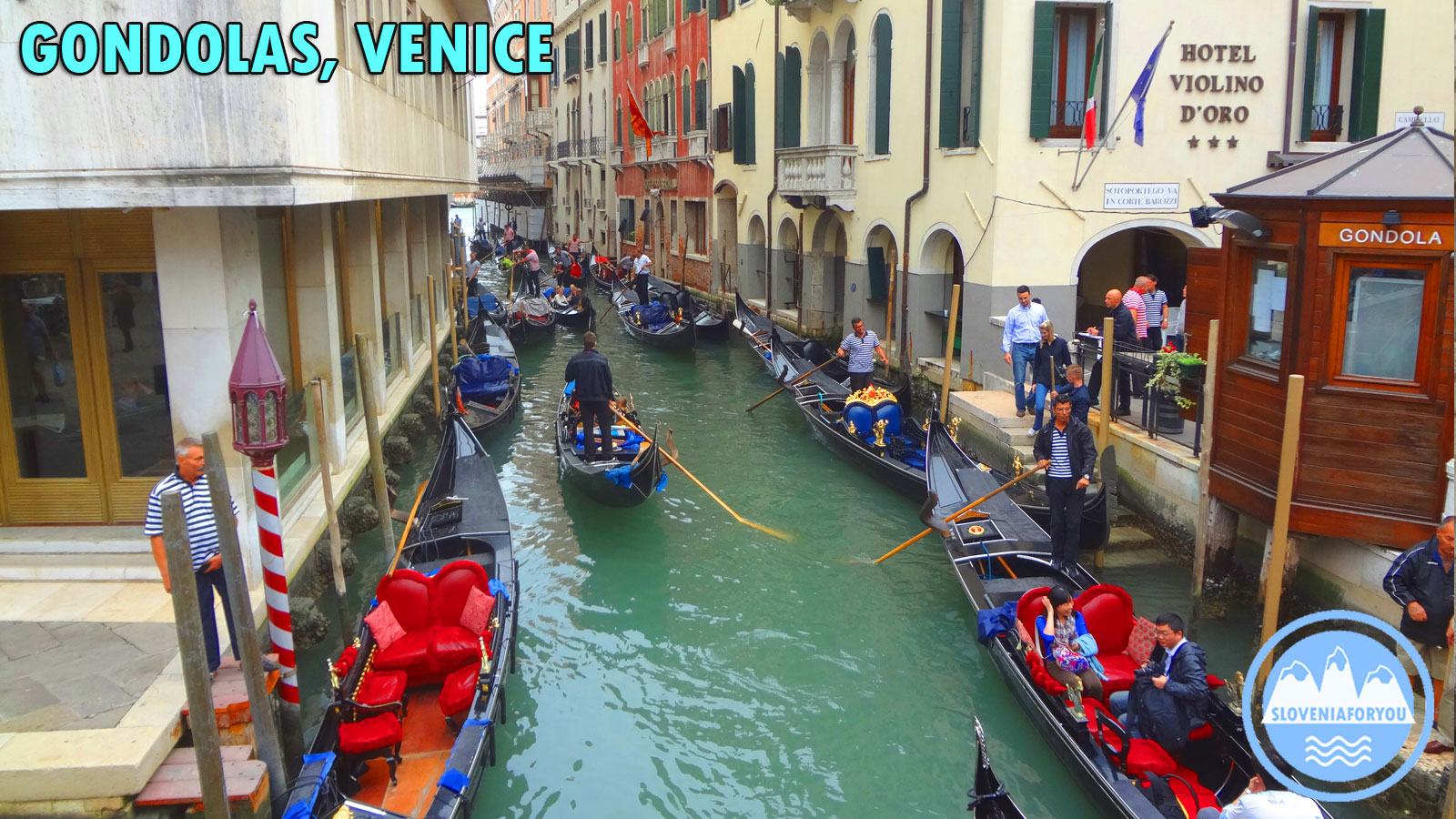 ---
ST MARKS BASILICA (BASILICA DI SAN MARCO)


One of the most famous examples of Byzantine Architecture anywhere, it goes without saying that if you are visiting St Marks Square, you will want to visit the Doges Palace, the Campanile and the Basilica.

The original structure has remained relatively untouched for a thousand years, but come inside and see the amazing interior which has been regularly embellished over the years.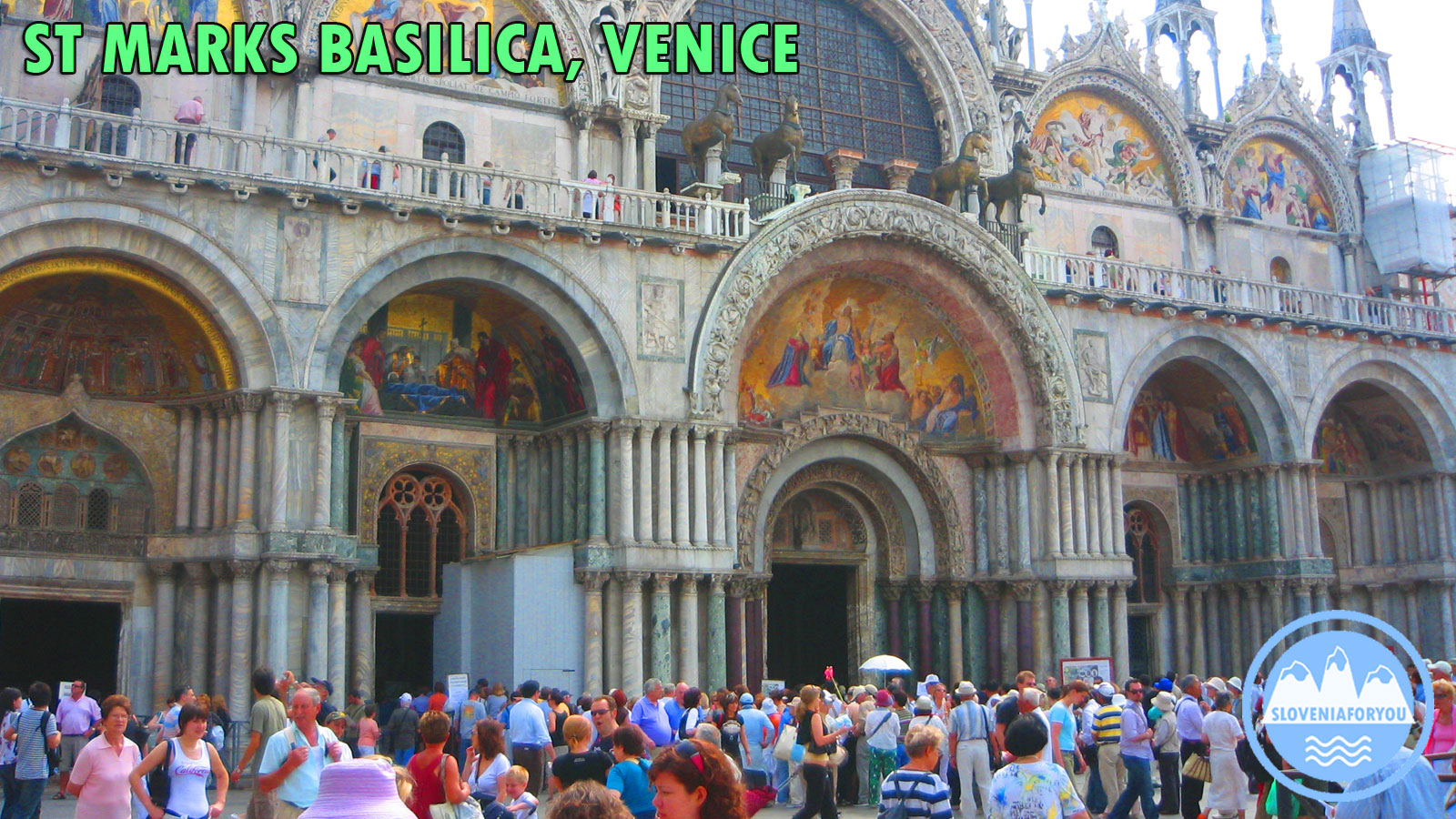 ---
GLASSBLOWING IN MURANO


Glassmaking from Murano is world famous and a visit to see them making the glassware is really a mind blowing experience. Obviously not a skill picked up overnight but rather handed down from generation to generation, the art of transforming silica into virtually anything you want is a sight to behold.

The island of Murano is full of these workshops but beware, most tours (and beware of any so called "free" tours) are aimed at showing you a short demonstration, then grinding you hard in the showroom until you relent and buy something. But have fun in the process.


---
CARNEVALE


If you are thinking about visiting Venice but can't decide when to go, Carnevale might be right up your alley. While still horribly crowded under the mostly grey skys of Febraury/March, Carnevale has to be up there as one of the world's great parties.

The two week festival is a colourful affair with parades, fireworks and of course, the obligatory wearing of the famous Venetian masks! No one has a definitive answer as to why people started wearing them, but hell, they're a lot of fun and a great way to meet people you wouldn't otherwise speak to! Go to a grand ball or just wander the streets, Venice is alive during Carnevale!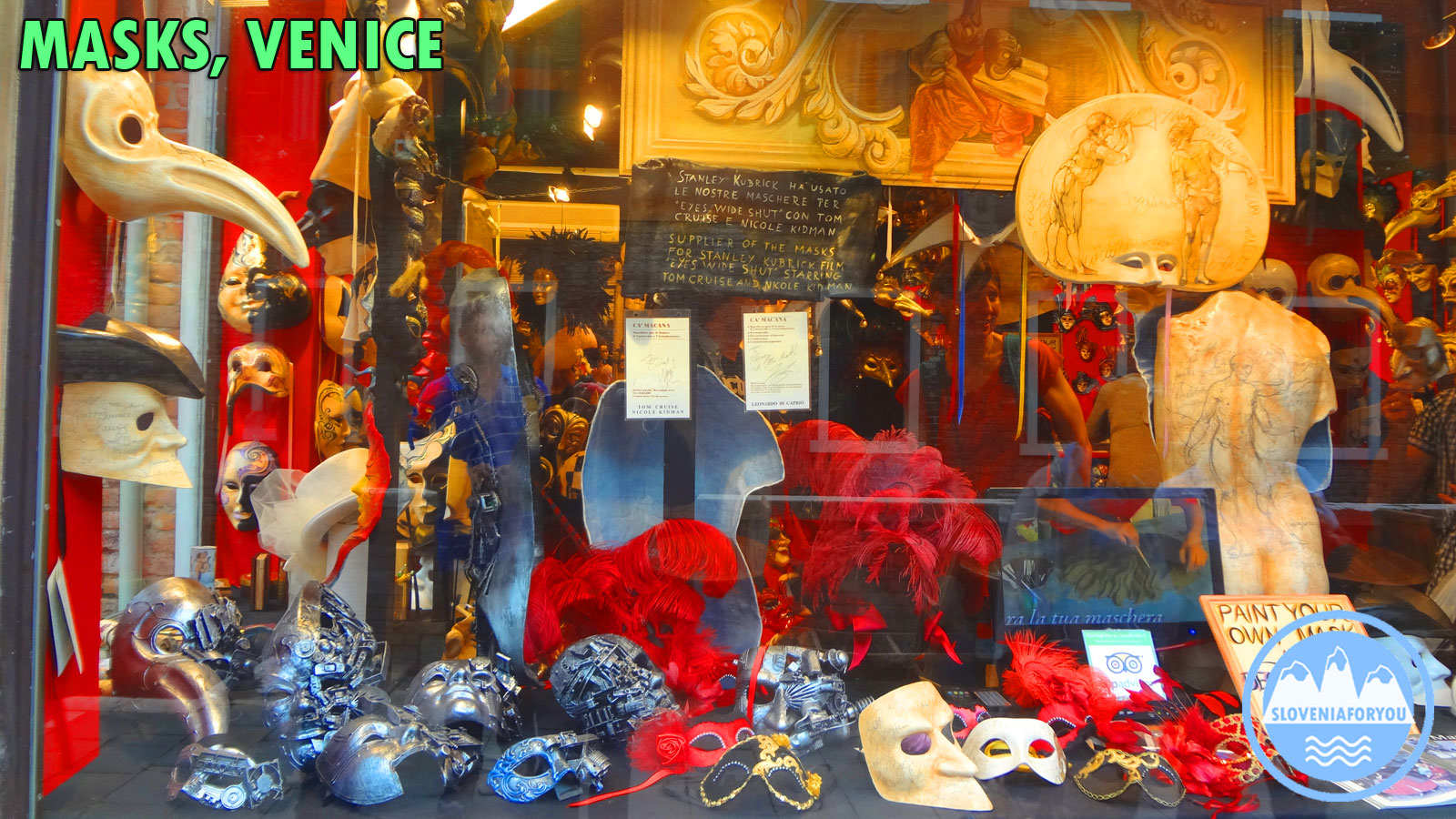 ---
CAMPANILE


A trip up to the top of the Campanile Bell Tower in St Marks Square is a must do if you want a great bird's eye view of Venice. It's a 100 metre elevator ride up and costs around 8 euros. Just be sure to avoid being up at the top of the hour as the bells will deafen you!

One of the most recognizable symbols of the city, the tower is 98.6 metres (323 ft) tall, and stands alone in a corner of St Mark's Square, near the front of the basilica. It has a simple form, the bulk of which is a fluted brick square shaft, above which is a loggia surrounding the belfry, housing five bells. The belfry is topped by a cube, alternate faces of which show the Lion of St. Mark and the female representation of Venice (la Giustizia: Justice). The tower is capped by a pyramidal spire, at the top of which sits a golden weathervane in the form of the archangel Gabriel(the one in the nativity).

The campanile reached its present form in 1514. The current tower was reconstructed in its present form in 1912 after the collapse of 1902.


---
OUTER ISLANDS


Venice is made up of many islands and the Vaparettos or water taxis make it easy to get around and see all of them. We've already mentioned Murano, but you can also visit Burano, famous for its lace and colourful houses, or the Lido, playground for the rich and famous and a beautiful island.

Guidecca is opposite St Marks and is also a fantastic place to visit. Even Cemetary Island (Cimitero) is a fascinating place to stop if you have the time. So many choices, so little time!


---
GETTING LOST AND DINING IN VENICE


This is something you will naturally do whilst in Venice but getting lost is so much fun. Wandering the streets with no sense of direction or time limits is really enjoyable.

Along the way, you can of course stop at the many trendy cafes to sip an Aperol Spritz and people watch. Bars offer cicchetti or finger food and there are hundreds of restaurants to choose from, just watch out that your wallet isn't stung too hard!

The fish markets are a highlight of any visit so perhaps try some local recipes with fresh seafood from the lagoon!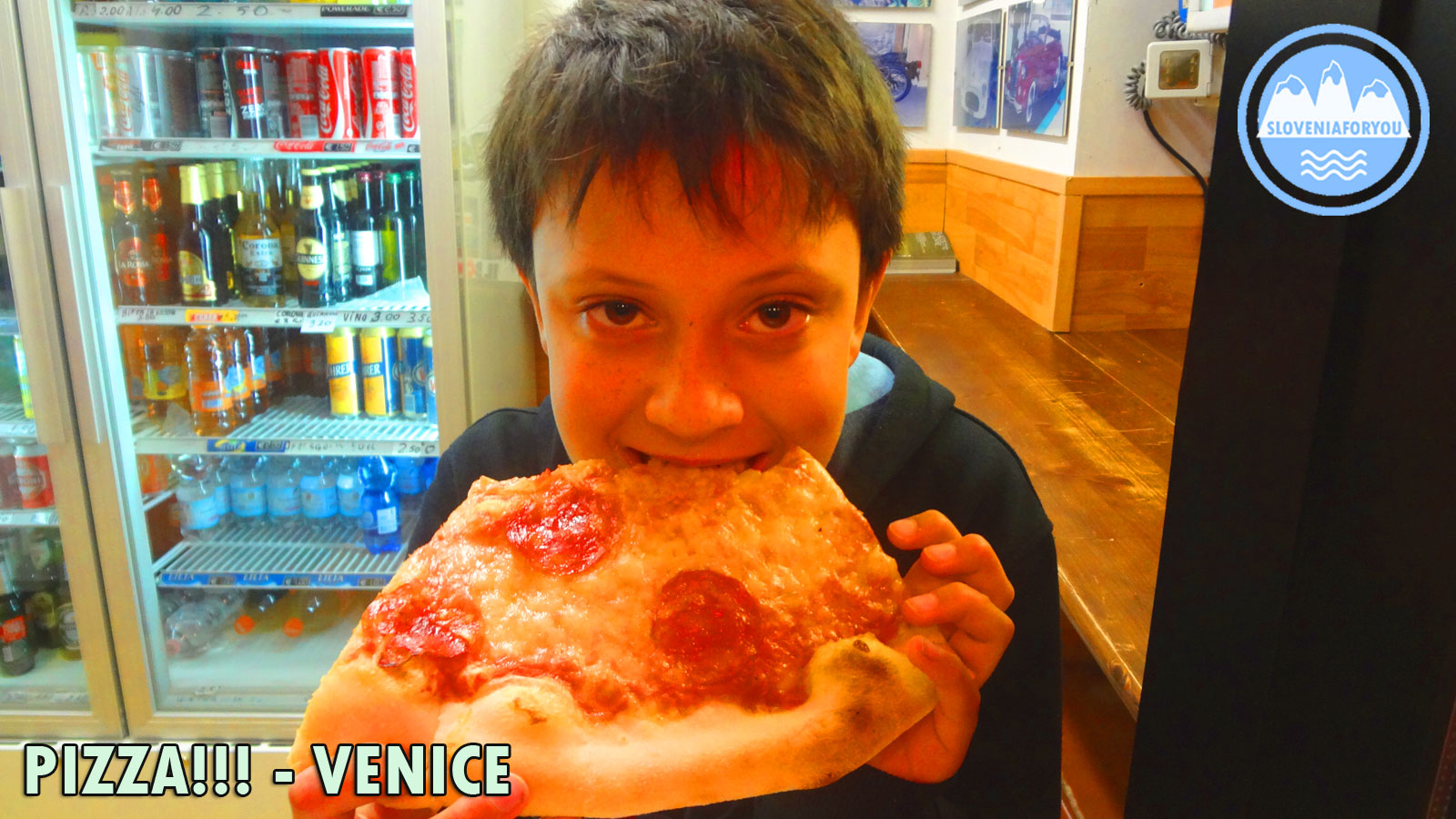 ---
ART AND HISTORY


Venice IS art and history so of course Venice has some superb museums (Correr, Ducal) and art galleries (like the Accademia and the Googenheim).

There are too many to mention but all you have to do is look around you or get a guide. Lovers of art, history and culture will have a great time exploring Venice!


---
---
HOW DO I GET TO/FROM VENICE, ITALY?

---
From Venice to Ljubljana

DISTANCE: 250km, TIME TAKEN TO CENTRE: 3 hours

TRANSFER: To reach Ljubljana centre from Venice or Venice Airport use our GoOpti link for the best rates.
CAR HIRE: If you wish to hire a one-way car rental from Venice then view our one way page and get a quote!


---
From Venice to Split

DISTANCE: 650km, TIME TAKEN TO CENTRE: 8 hours

TRANSFER: To reach Split centre from Venice, contact us by email for a quote here
CAR HIRE: If you wish to hire a one-way car rental from Venice then view our one way page and get a quote!


---
From Venice to Trieste

DISTANCE: 160km, TIME TAKEN TO CENTRE: 2 hours

TRANSFER: To reach Trieste centre from Venice or Venice Airport use our GoOpti link for the best rates.
CAR HIRE: If you wish to hire a one-way car rental from Venice then view our one way page and get a quote!

---
From Venice to Bovec

DISTANCE: 190km, TIME TAKEN TO CENTRE: 2.5 hours

TRANSFER: To reach Bovec from Venice or Venice Airport contact us by email for a quote here
CAR HIRE: If you wish to hire a one-way car rental from Venice then view our one way page and get a quote!



---
By Road:

We can help you with one way car rental/hire if you wish to leave Venice/Treviso Airport and drop the car off in Slovenia or another nearby country (eg Croatia). See our page at: One Way Car Rentals from Venice/Treviso


From Venice the freeway takes you east towards the Slovenian border. The freeway will almost seamlessly take you straight to Ljubljana but beware that there are often roadworks on the freeways which may result in delays. You are tolled at tollbooths in Italy but please be aware that once you near the Slovene border, you MUST buy a Slovenian Toll Vignette sticker to place on the car windscreen. Purchase at any service station near the border. They come in various time length periods. You will be fined heavily if you do not possess a vignette. Same for Austria as well.

A couple of alternative diversions from heading straight to Ljubljana would be:
a) At Nova Gorica, turn left and head up the beautiful Soca Valley following the emerald green Soca River, a must see! At Most Na Soci you can take the car train under the mountain to Lake Bled and Bohinj on the other side. Or you can keep heading north to visit charming towns of Kobarid and Bovec with spectacular mountain views and hiking paths. From Bovec head over the Vrsic Pass and down to Kranjska Gora where you can then join the freeway and head to Bled or Ljubljana.

b) Near Slovenia, head south and visit bustling Trieste and other towns and sights in the area like Koper, Izola, Piran and Portoroz along the Slovene coast. Lipica, Skocjan Caves, Postojna Caves and Predjama Castle. Then head up the freeway to Ljubljana.

If not hiring a car, GoOpti offer great rates for transfers from Venice\Treviso\Trieste to Ljubljana and other Slovenian towns. Check and book via our link HERE

By Train:

Trains are plentiful from Venice Mestre to Gorizia where you can jump the border with a bus or taxi to Nova Gorica. You can then either take a bus from Nova Gorica to Ljubljana or take a train to Bled Jezero via the Soca Valley as mentioned above. It is quite a scenic journey! You can also take a train from Venice to Trieste. From here take a taxi to Sezana and continue with another train to Ljubljana. Or take a bus to Koper and explore the coast before taking a train from Koper to Ljubljana.

By Bus:

Easier to take a train as mentioned above and then take a bus from Nova Gorica. There is a bus from Trieste to Ljubljana but it is at some silly time and not worth the worry unless the times match up for you. There are also buses from Koper or Sezana if you don't want to take a train.

By Ferry:
Click here to see our page of the Ferry Service between Venice and Piran (Slovenia).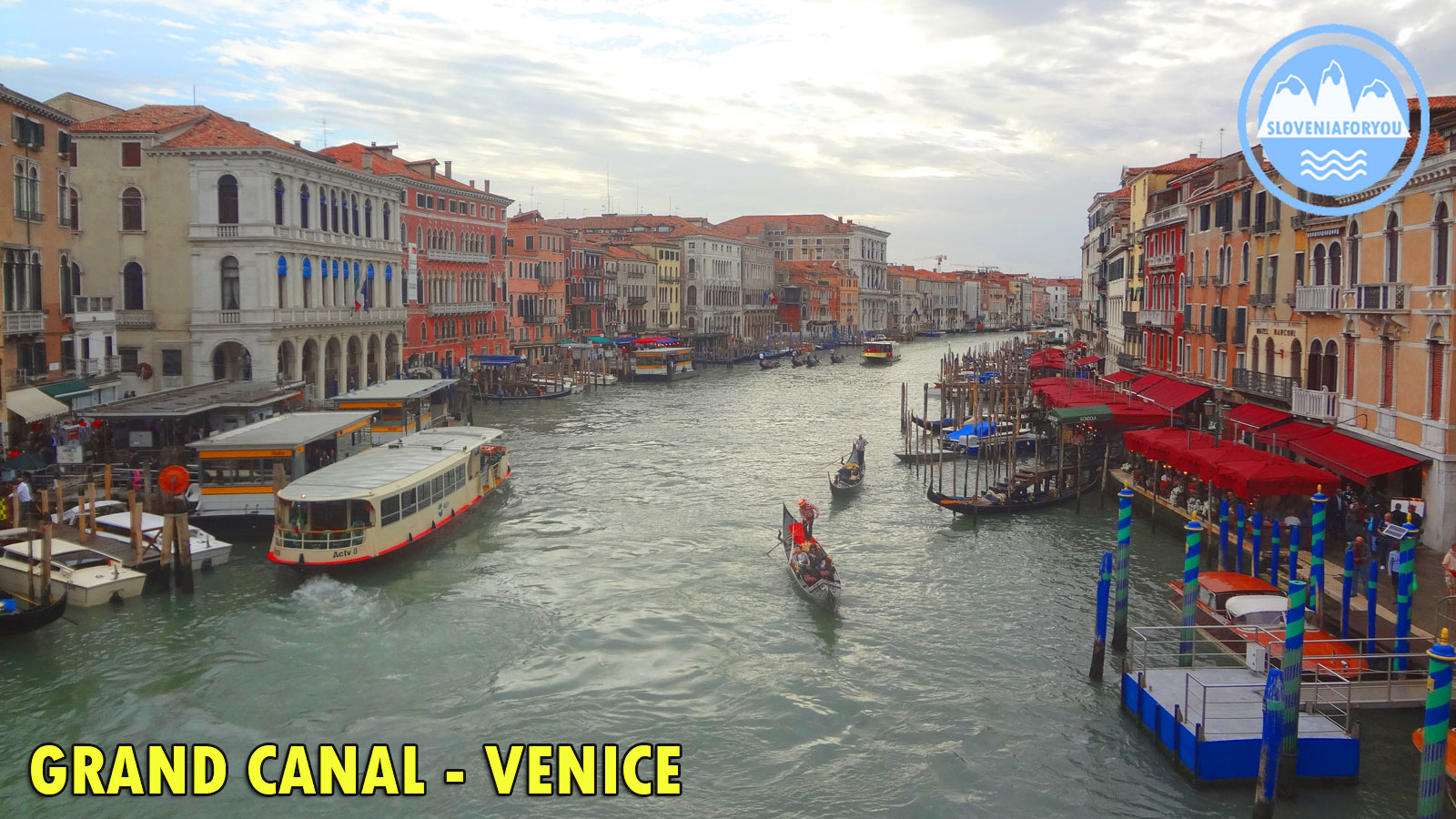 WHEN IS THE BEST TIME TO VISIT VENICE, ITALY?

---
JULY-AUGUST - Peak time, can be very hot with clear skies and humidity.
APRIL,MAY,JUNE - Not a bad time with Spring blossoming but weather can be unpredictable.
SEPTEMBER - The best month in our opinion, still warm and kids go back to school.
OCTOBER-NOV - Getting colder and cloudier with rain but the autumn colours are beautiful.
DEC-JAN-FEB-MARCH - The least likely time to visit as winter brings the cold but at least there are few tourists. It gets busy at Carnevale time in FEB and also expect some flooding if it rains for a few days!


---
---
TOURS IN/TO VENICE, ITALY

---
Venice is a joy to explore on your own but taking a tour will embellish your trip by exploring the city through local eyes and experiencing locations that only locals know about. This insight can and will add a new dimension to your enjoyment of Venice. Pick a tour or activity with our partners below and join in, you won't regret it and will have an amazing time!


---
TOURS & ACTIVITIES IN VENICE
---
CICCHETTI AND WINE TOUR

Wine + food + traghetti = Venice personified. Join this best selling Venice tour to dose yourself up on Venetian culture in the form of local food specialties and regional wines. It's the Italian way!

Highlights include: Learn Venice through its bars and taverns, Discover the delicious range of local cicchetti dishes on this Venice tour, Experience the buzz of Italian Bacari wine bars, Ride a traghetto gondola into the Rialto area, Sample local wines and fresh Venetian cuisine, Get a history lesson while sipping wine!

Duration: 2.5 hours. Starts 1130 and 1715.
Includes: English speaking guide, traghetto ride, food and wine samples.

FOR PRICES, TIMES AND TO BOOK CLICK HERE


---
THE SWEET TASTE OF VENICE TOUR

Sweets lovers and coffee lovers alike will want to jump on this tour of traditional Venetian bakeries! Discover the secrets behind Italian caffè culture and taste some of Venice's best desserts as you mingle with locals in Cannaregio and Castello.

Highlights include: Learn the secrets of Italian coffee culture and how to sip caffè like a local, Taste traditional Venetian sweets, Discover family-run bakeries that are loved by locals, Sample some of that famous tiramisu, Explore the neighbourhoods of Cannaregio and Castello.

Duration: 3 hours. Starts 0900.
Includes: English speaking guide, food and wine samples.

FOR PRICES, TIMES AND TO BOOK CLICK HERE


---
TOURS TO VENICE FROM LJUBLJANA

---
VENICE, TIMELESS AND BEAUTIFUL!
PUBLIC & PRIVATE DAY TRIPS TO THE CITY OF CANALS.

Why book this tour?
If you're in Ljubljana and only have one chance to experience Venice on your trip, then you better grab it and take this excellent day tour. Visit all the famous landmarks you've seen on TV and have free time to explore on your own. Unforgettable! Book today!

CLICK HERE TO VIEW TOUR including TIMES and PRICES


---
TOURS TO VENICE FROM PIRAN

---
VENICE FERRY TOUR FROM PIRAN

If you're heading to Venice for the guided day tour then you're in good hands! Your guides speak many languages including Slovene, English, German and Croatian and are on hand to ensure that you have a great day.

The San Frangisk is a fast and comfortable 310 seater boat that will whisk you from Venice to Piran or Umag or vice versa in just 3 hours.

The itinerary offers guests a chance to take a water taxi to San Marco Square or walk. A tour of San Marco's square from the outside is followed by a set-price lunch at a nearby restaurant. Later guests have freetime to take a gondola ride at a special rate or simply wander the lanes and canals.

Have a great day! CLICK HERE TO VIEW TOUR including TIMES and PRICES


---
---
WHERE SHOULD I STAY IN VENICE, ITALY?

---
There are lots of choices in all categories in and around Venice. Peruse the options listed below and pick one that suits your needs, all bookings help keep the website going!

Here are our top picks, book using our links and enjoy your stay!


"The owners are immensely friendly and forthcoming. The room was very nice and comfortable, surprisingly soundproof and the AC inside worked perfectly."



---
"The views from the room was amazing, brilliant sunset views. The hotel was spotless. Also the location was perfect, only 5-10 minutes walk to st marks square."



---
Charming Palace Corte del Teatro
"A fantastic apartment in a fantastic location for a few days exploring Venice. The host was great at communicating with us and the apartment was clean and very spacious. I would really recommend staying at this lovely apartment and think the host was very helpful."



---
---
WHAT'S A GOOD ITINERARY FOR VENICE, ITALY?

---
You really need a week to see and experience all of Venice properly.
Most people only visit as a day trip or overnight and stay 2 days.
To visit the main sights and explore the museums, churches and galleries you might need 3 days.
If you stayed for 3-7 days then you would extend your reach to the outer islands and surrounding region with day trips.
Here are some suggested itineraries and ideas:

Venice in one day -
From your hotel your first stop would always be the Piazza San Marco as it is the focal point in Venice.
In the piazza visit the Doges Palace and Prison over the Bridge of Sighs, The Clock Tower, San Marco Basilica, climb the Campanile and the Correr Museum.
Then wind your way towards the Rialto Bridge via the Teatro la Fenice (Opera House), Campo Manin, Teatro Goldoni before reaching the Rialto.
Do some browsing on the bridge before turning left and heading clockwise through Campo S Polo, Campo S Toma, San Barnara and coming around to the Accademia Gallery and the Ponte Accademia for views of the Grande Canale.

Spend the rest of the day wandering at leisure. Getting lost is half the fun. Find an area you would like to have dinner in.

Venice in two days -
Day one
As above.
Day two
Pencil in a few museums and galleries you might like to visit like the Accademia or Peggy Guggenheim.
Take a gondola ride. Of course try the vaparettos to get around and even a traghetto if you afraid of water.
Explore the outer areas of Venice like the Arsenale, Canneregio, Santa Croce, Castello and Dorsoduro.

Venice in 3-7 days -
Explore the outer islands of San Michele, Murano and Burano.
Explore the Lido and San Giorgio.
Visit nearby towns by train like Padua, Verona, Vicenza and even the Dolomites to the north.

Maps - One tip about Venice is that most maps are only superficial in their usefulness. They show the main streets but neglect most of the smaller alleyways. A lot of alleyways are simply not named or labelled, so you have no clue where you are sometimes. We tried about 3 or 4 maps and got lost using all of them. Not that this is a bad thing. Part of Venice's charm is getting lost and exploring the quiet backstreets!

Visiting Sights - Come early or expect long queues at major tourists attrations like the Doges Palace. However, prepaid tickets allow you to jump the queue or join a tour for faster access.

Restaurants - Some restaurants charge a cover charge and a service charge. Try to avoid these restaurants if possible and be aware of any items brought to your table that are not aware of. You will be charged!

Cafes/Bars - Standing at the bar is cheaper than grabbing a table.


---
---
DID YOU KNOW? FUN FACTS FOR VENICE, ITALY

---
1. From the 1300s until the 1500s, Venice's Republic was the most powerful force in the Mediterranean region. The territories of this Republic encompassed a large area. Terra Firma, Dalmatia and many other regions were under the Republic's domain hence the connection today with countries like Slovenia, Croatia and Montenegro.

2. Venice isn't really built on water, rather on mud. How the hell do you build something on mud without it sinking? You drive thousands of logs or wooden piles into it, and they become your foundations. The mud is sterile, so, amazingly, these logs don't rot.

3. You've probably heard of the "high water" (Acqua Alta) phenomenon, happening in Venice a few times a year (mostly in winter) due to exceptionally high tides. One interesting thing about it is the way the inhabitants are warned about it. There's a siren (which sounds a bit like the sirens used to warn people about imminent bombings in WWII), followed by a series of notes in an increasing register. The more notes, the higher the incoming tide.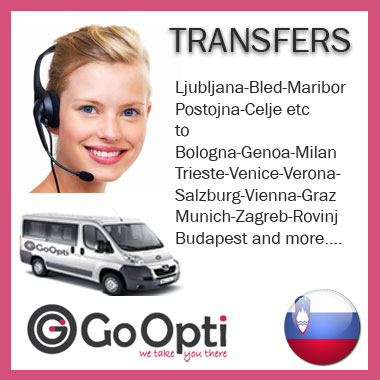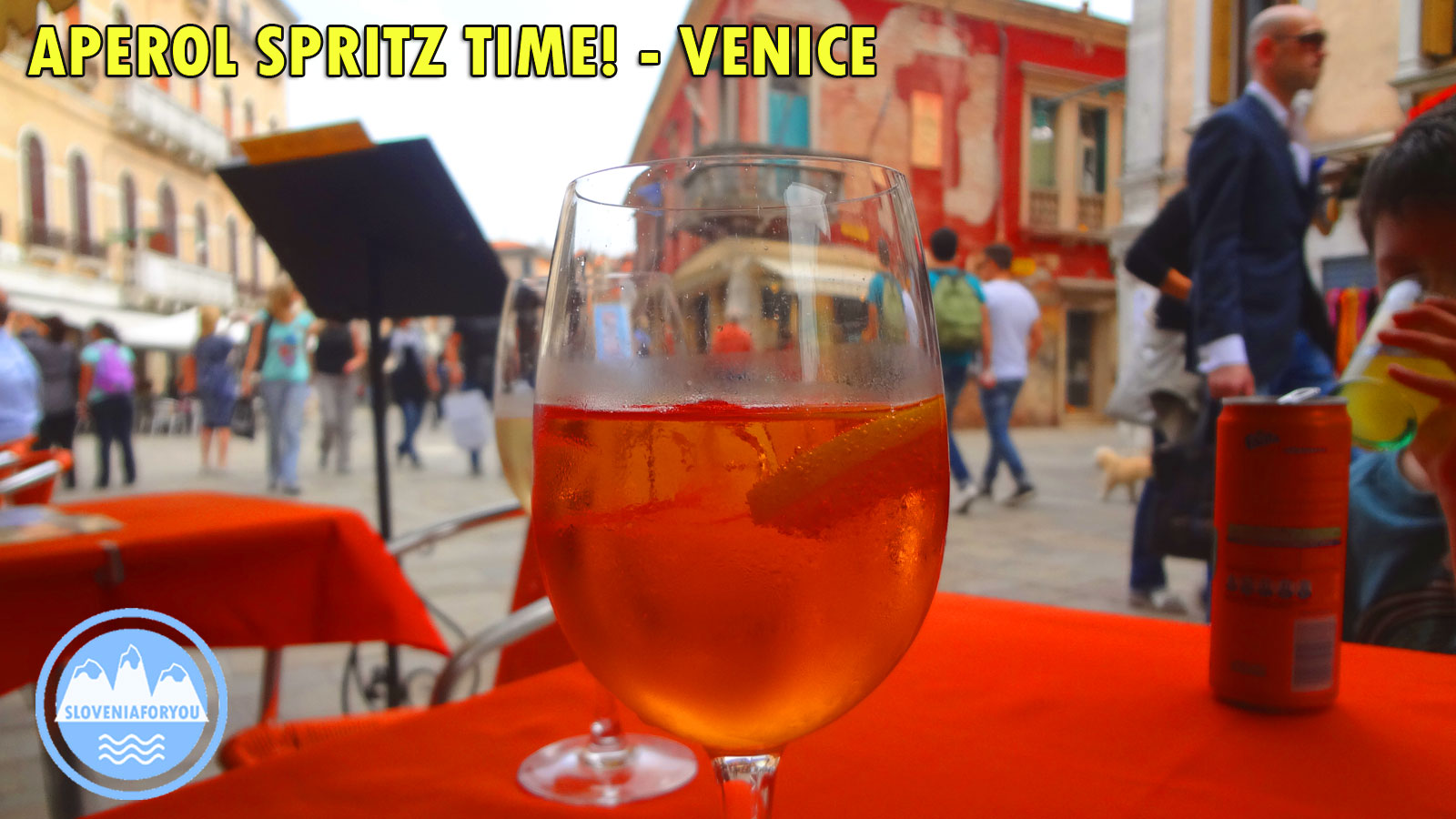 ---
---
EVENTS AND FESTIVALS IN VENICE, ITALY

---
There's more to Venice than canals and tourists! Have a look at our list of events for things to do all year round.
Here is a calendar of the major events.
You may want to plan your holiday to coicide with these events!

FEBRUARY - Carnevale Festival

Probably the world's largest and definitely the most famous masked ball, Carnavale takes place every February and goes for 10 days, ending on Shrove Tuesday. If massive throngs of people don't dissuade you, this is an event to put on your bucket list!

MARCH/APRIL - Su e Zo per i Ponti

Basically an exercise in orienteering, participants are provided a map and a list of checkpoints to tick off along their way. Happening one Sunday in either March or April (check with the Tourist Office before hand) this event begins at the Piazza San Marco. If you've never visited Venice before, or get lost easily, this could make for an interesting day out at the very least!

MAY - Mare Maggio

Taking place at the Arsenale, Mar Magio is a celebration of the naval history of Venice. Be prepared for historical re-enactments and lots of information regarding the glory days of Venice's boat building era.

JUNE/JULY - Palio delle Antiche Repubbliche Marinare

This magnificent competition happens only once in Venice every four years (2019/2023/2027), so plan your holiday accordingly! This is a boat race to end all boat races with up to 400 vessels participating and is a sight to behold!
Beginning at the Island of Sant'Elena, the race finishes at the Doge's Palace,

AUGUST/SEPTEMBER - Venice International Film Festival

Definitely a highlight on Venice's calendar of events, if you can't afford the tickets to the actual festival, keep an eye open when you're out and about and you might just spot some of Hollywood's beautiful people!

OCTOBER - Venice Marathon

This marathon begins in the small town of Stra, which is near Padua, follows the Brenta Canal and then finishes in Venice at the riva Sette Martiri.


---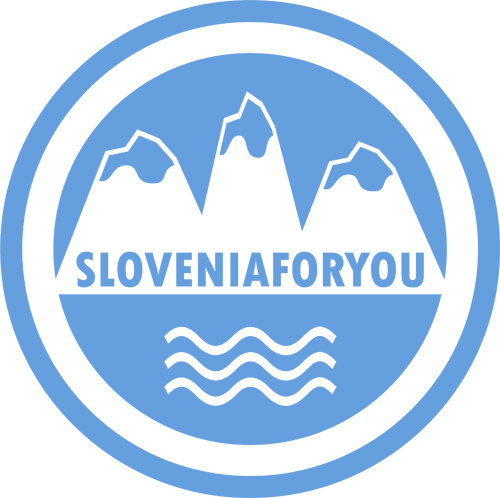 Book an exciting tour from our partners today!



Choose a service for your holiday from our affiliate partners!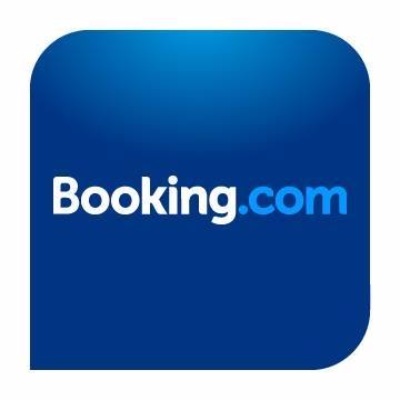 Accommodation Slovenia
Search for your ideal hotel, hostel, guest house or apartment in Slovenia and worldwide through our Booking.com link.
---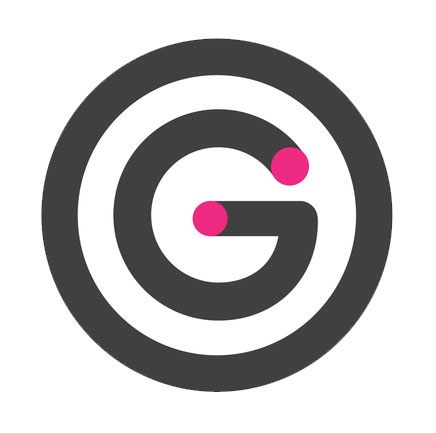 Goopti Transfers
Goopti offers the cheapest shared transfers across their network which includes Slovenia and neighbouring countries!
---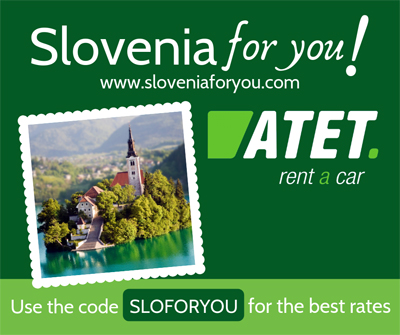 ATET Car Rental Slovenia
Book your Slovenian car rental with the best. ATET have offices in Ljubljana, Airport, Venice & Koper.
Use code: SLOFORYOU in the booking for the best rates.
---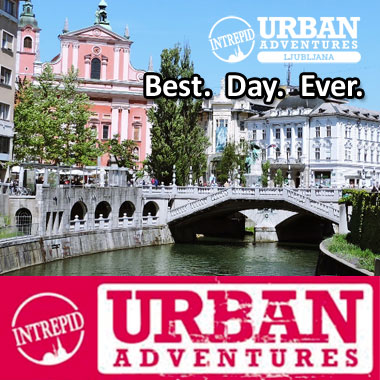 Urban Adventures
Book a great tour in Slovenia and neighbouring places like Venice and Venice through Urban Adventures.
---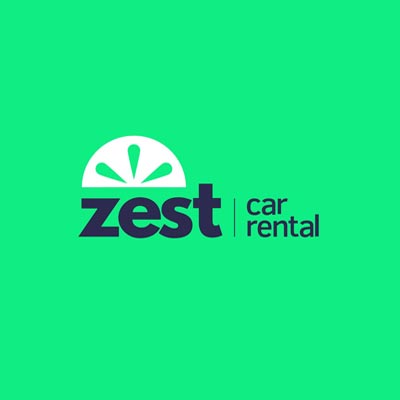 Zest Car Rental
Zest Car Rental is a great choice for car rental across Europe and the world, get a quote today!
---
请看看我们精心为您定制的团体和个人自助游览斯洛文尼亚的旅行安排,
如果您想预订,
请在这里给我们发电子邮件 Sloveniaforyou.com

Auf unserer Webseite finden Sie eine große Auswahl an öffentlichen und privaten Touren in Slowenien. E-mailen Sie Sloveniaforyou.com und buchen Sie Ihren Ausflug!

Dê uma olhada nas nossas ótimas opções de passeios por toda Eslovênia. Ha opções de passeios em grupos e também passeios exclusivos. Se quiser fazer uma reserva, basta enviar um email para nós aqui do Sloveniaforyou.com

---