Free Mini-Bar? Ok, glad we have your attention now! More about the mini-bar later but today we are here to discuss our favourite place to stay in the centre of Ljubljana and that is Hotel Cubo!

Without doubt there are many comparable choices in Ljubljana like the Union or Slon but us for the larger hotels lose their personal appeal because of their size. You can often see a different person at reception each time you pass and for the most part they treat you like a number not a valued customer. On one occasion at a larger hotel, we explained who we were and why we were visiting and the girl at reception really couldn't have cared less.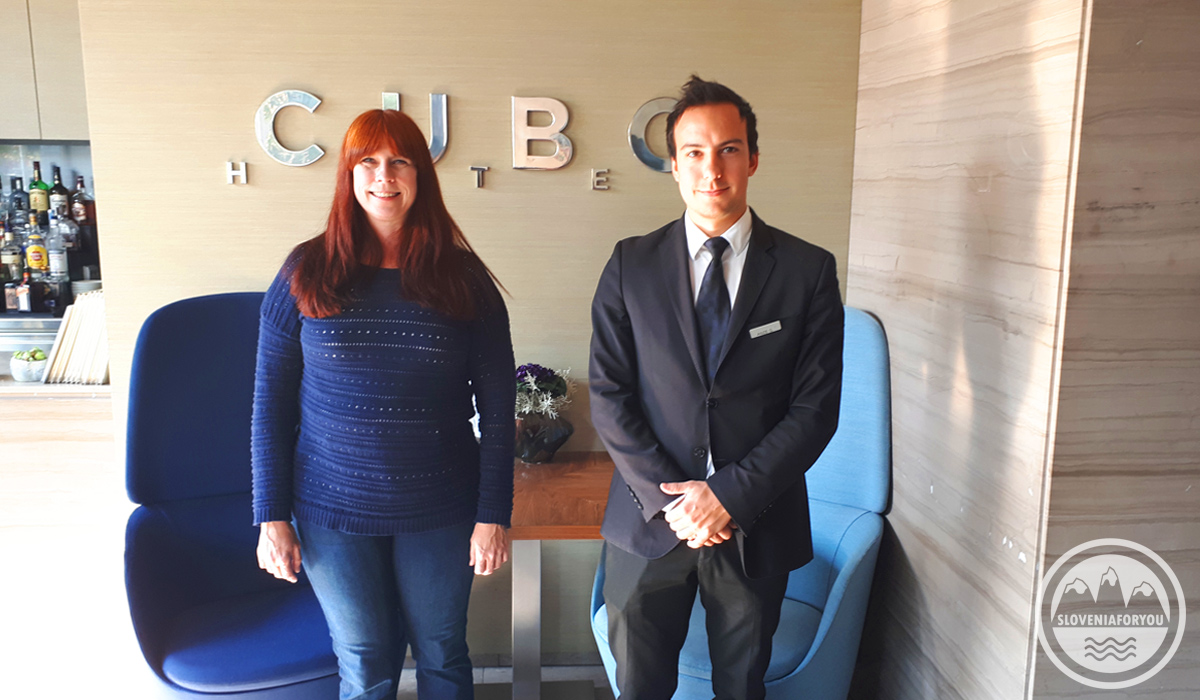 The Hotel Cubo has friendly staff ready to help you out



The
Cubo
has a more boutique feel and the staff are always friendly and ready to listen to your questions and stories of the day. You will more of less see the same faces during your stay so you can build up a rapport with them which gives it that personal touch and makes you feel more at home.
Liza greets us upon check-in and we recall memories from our last visit as she welcomes us back. At Sloveniaforyou this is what we strive to do, travel the country and find the best partners and people to work with. Liza and her team do just that.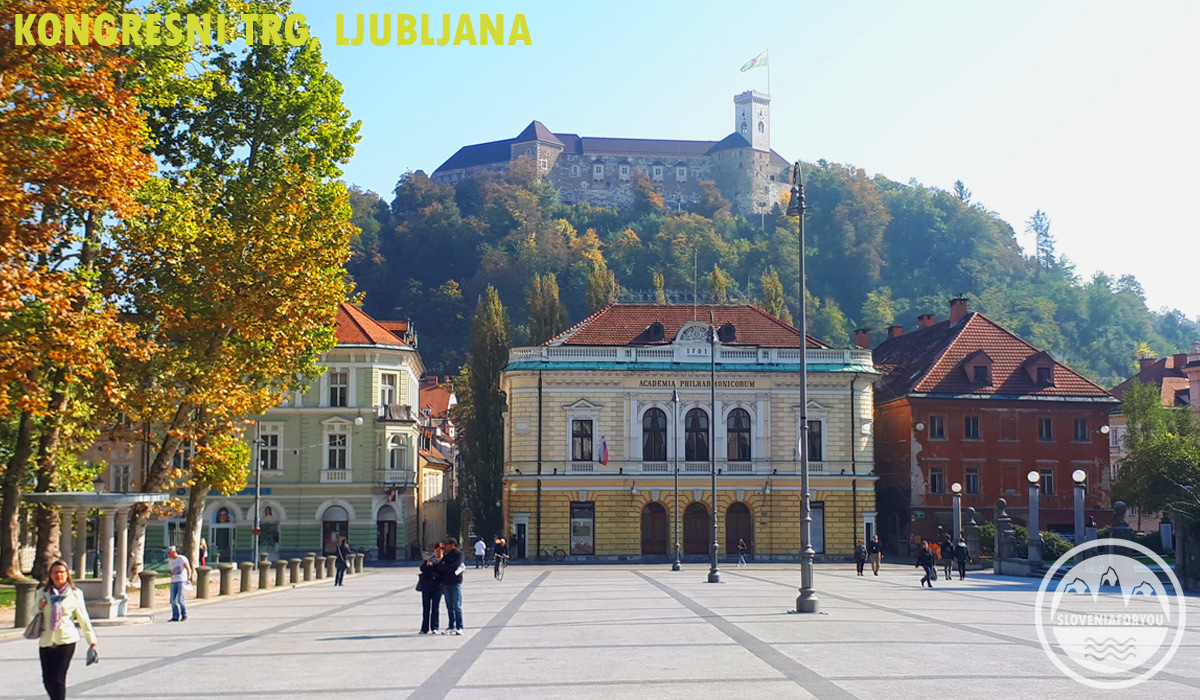 The beautiful Kongresni Trg in Ljubljana!!



The imposing white art-deco façade of the
Hotel Cubo
sits on a corner block and faces the main street in Ljubljana of Slovenska Cesta, just across from the beautiful Kongresni Square. There is entry to the foyer from the main street and the side street. As you enter there is a small waiting area and bar which is ideal for meeting people. Outside in good weather there is also alfresco undercover seating. Reception is a little hole in the wall and this might be the only aspect that needs improving but the layout makes it a little hard to achieve that. Beyond are stairs and a 4 person lift.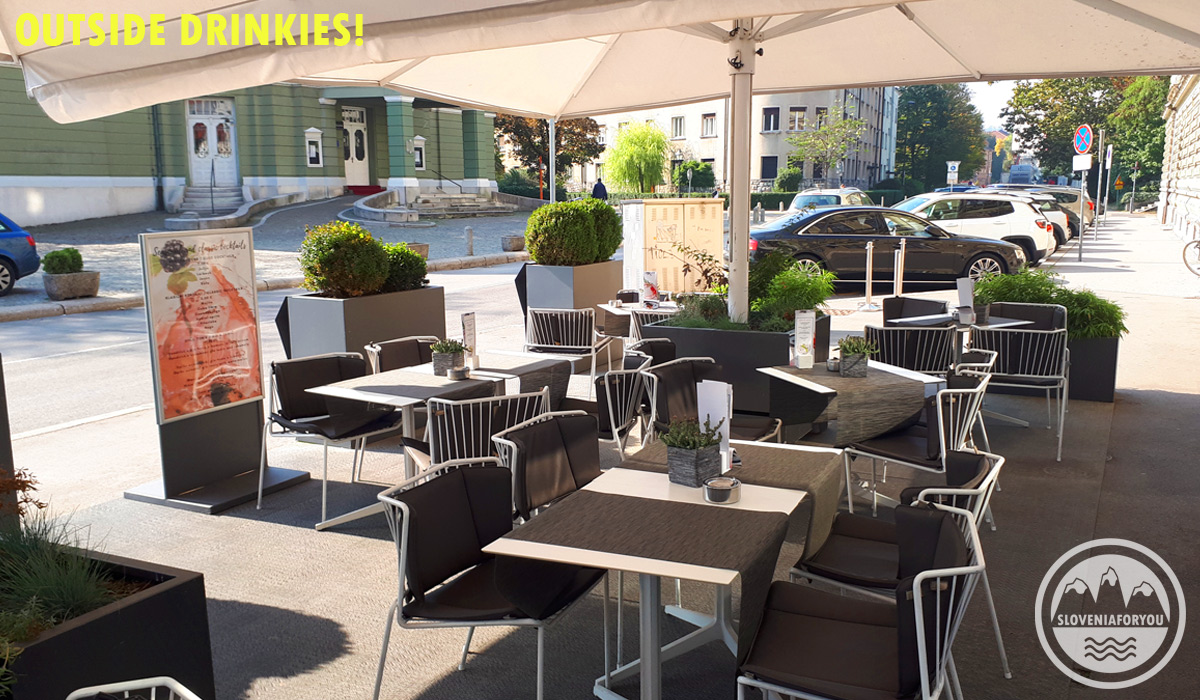 Have a drink outside on a nice day at the Hotel Cubo!



The rooms are spotless and very comfortable. The beds are some of the best we have slept on and the matching décor and furnishings are quality. We love the introduction of the "handy" or mobile phone that you can use for free during your stay. Its really handy for local calls and for tips and maps to get around the city, you don't need to use your own data at all! We first saw this in Singapore and it is a great idea.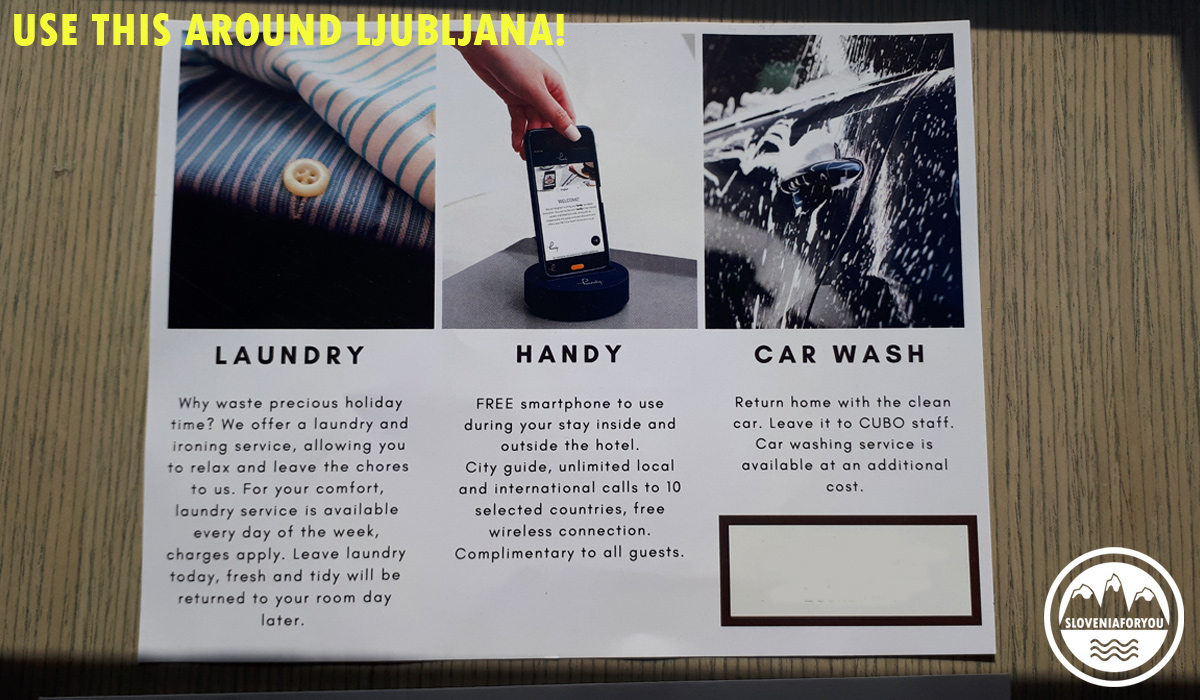 Amenities like the Handy are well, handy!



The bathroom is well equipped with a huge shaving mirror and quality amenities. One important plus for me is the shower hot water pressure and I can report here at the Cubo it is very good! Very soothing after a hard day sightseeing.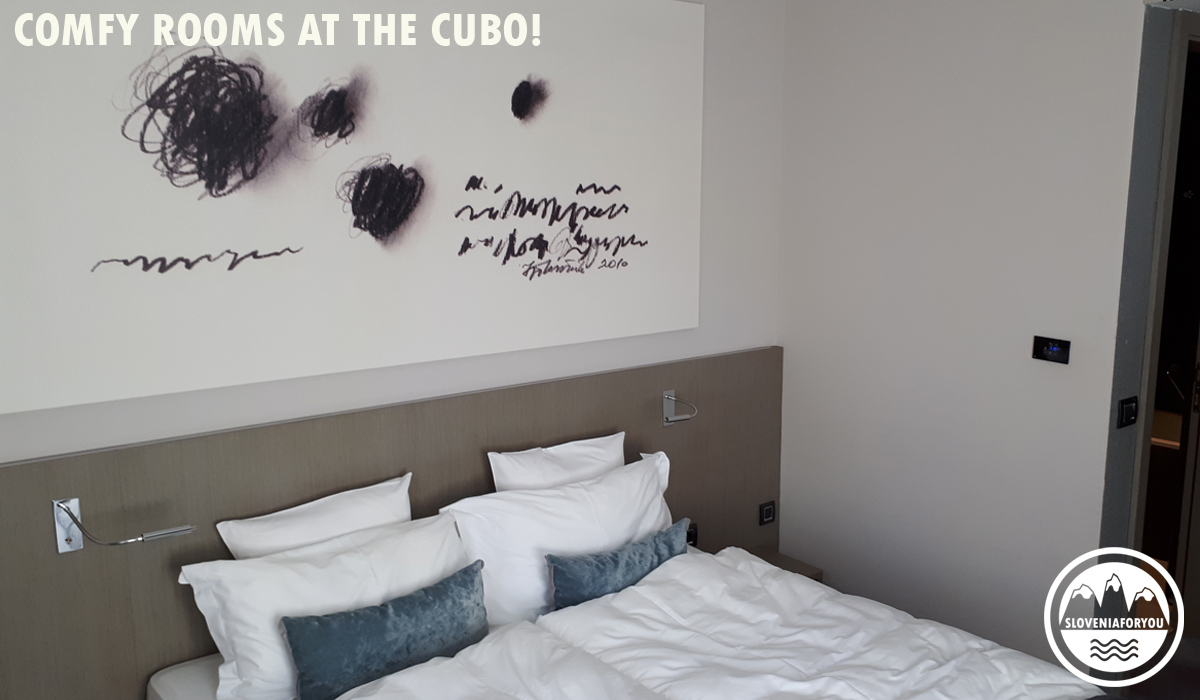 The rooms are comfortable at the Cubo!
And now back to the mini-bar! This should be enough for you to book right now! What other hotel offers a free mini-bar? I stare at it for a moment, I suspect that management hired multiple consultants and came to the conclusion that this idea would be a winner. But as strange as it may seem, we didn't actually feel the need to strip the mini-bar dry just because it was free!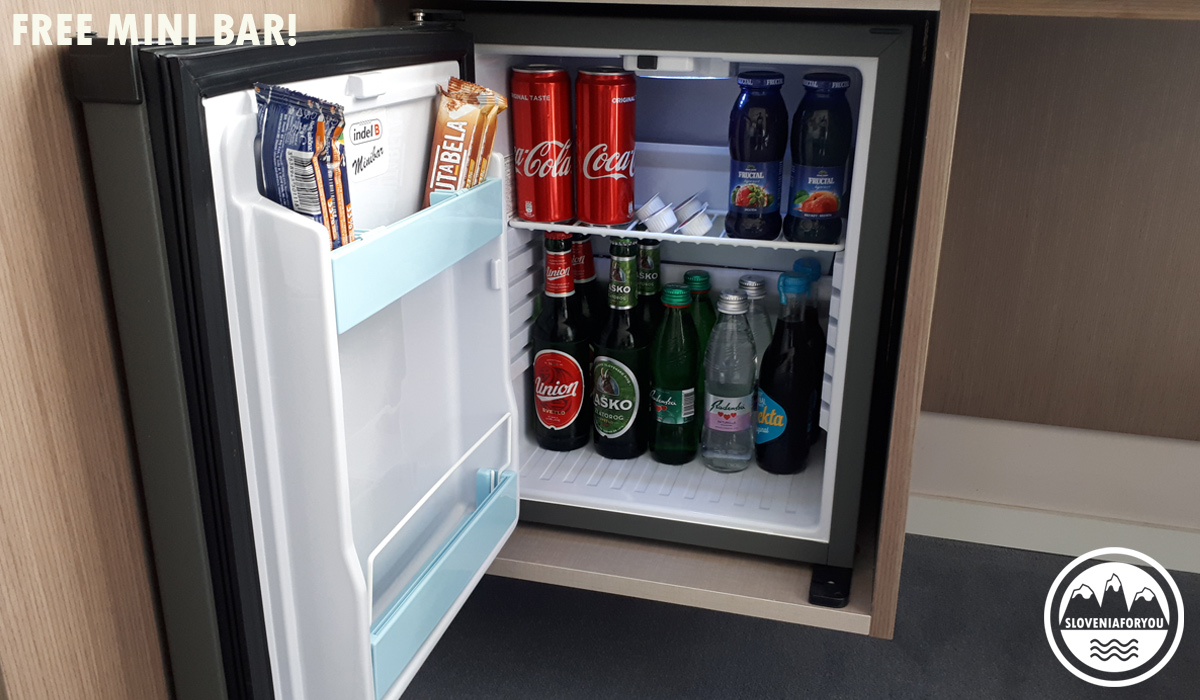 The minibar at the Hotel Cubo!



Breakfast is served on the first floor and the breakfast room also doubles as the restaurant at night. Breakfast selection is good and pretty standard fare for most hotels with an array of fruit, cereals, cold cuts, bread, pastries and beverages from the buffet. There is also a special menu where you can order a cooked meal including the famous Slovene kransky! The staff will ask you how you like your eggs done and I am always up for a good omelette or scrambled egg!
In conclusion, this is a great place to stay. Of course it will be on the pricier side, but they make sure you get what you pay for and that's the way it should be! Book the Cubo now
HERE
and of course tell them Sloveniaforyou sent you!
---
WHERE IS IT?
The Hotel Cubo is on the main street in Ljubljana (Slovenska Cesta). It is only minutes from the river and old town.

To view their facilities and book, click HERE and tell them Sloveniaforyou sent you!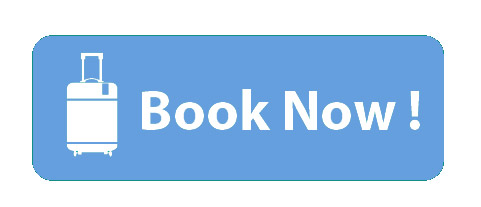 ---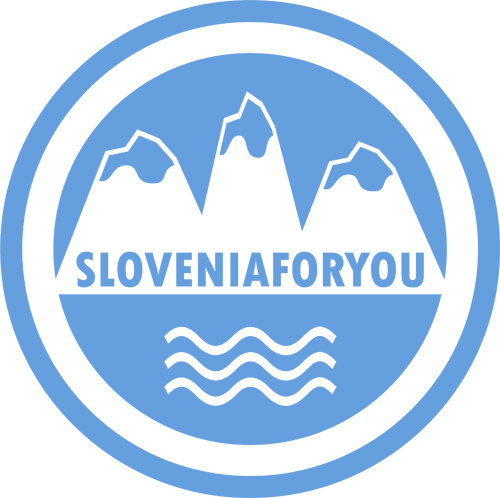 SFY Blog

Read one of our latest blogs and get to Slovenia now!
---
City Hotel Ljubljana review
Goopti Review - from Venice to Ljubljana
Goopti Review - from Ljubljana to Vienna
---
Book an exciting tour from our partners today!


---
Choose a service for your holiday from our affiliate partners!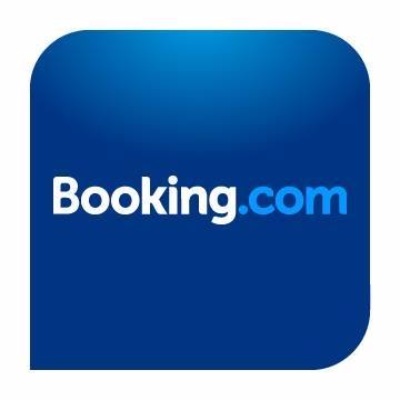 Accommodation Slovenia
Search for your ideal hotel, hostel, guest house or apartment in Slovenia and worldwide through our Booking.com link.
---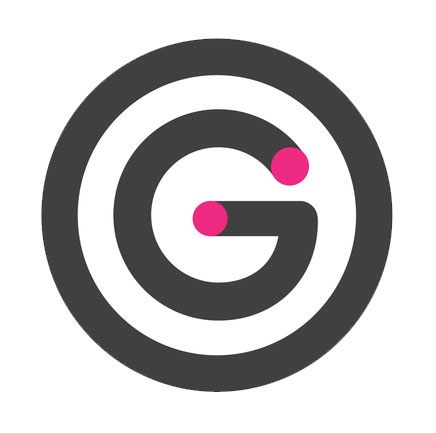 Goopti Transfers
Goopti offers the cheapest shared transfers across their network which includes Slovenia and neighbouring countries!
---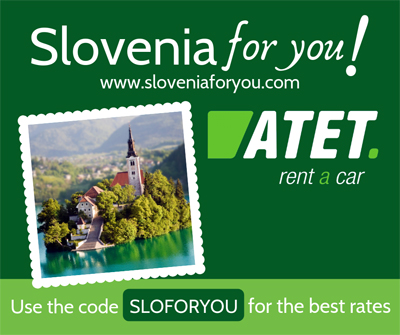 ATET Car Rental Slovenia
Book your Slovenian car rental with the best. ATET have offices in Ljubljana, Airport, Maribor & Koper.
Use code: SLOFORYOU in the booking for the best rates.
---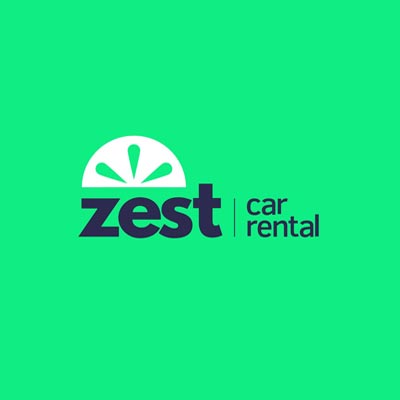 Zest Car Rental
Zest Car Rental is a great choice for car rental across Europe and the world, get a quote today!
---
如果你需要出租车接送服务,
包括在斯洛文尼亚境内各地,
或者斯洛文尼亚境外(威尼斯,
克罗地亚,奥地利) 请给我们发电子邮件,
我们将提供报价!

Benötigen Sie einen Taxi Transfer innerhalb Slowenien oder außerhalb (Venedig, Kroatien, Österreich), dann e-mailen Sie uns einfach für ein Preisangebot!

Se você precisar de translado para qualquer lugar dentro ou fora da Eslovênia (Veneza, Croácia, Áustria, etc.), basta enviar um email para nós aqui do Sloveniaforyou.com, que lhe faremos um orçamento imediatamente.

---