RONALEE'S SLOVENIAN TOP TIPS
---

Venice to Ljubljana - Logistical Nightmare....or is it?

Really. Should getting to one European city from another European city with public transport (especially when said cities are in countries bordering each other) be such a big deal? Apparently it is. Just ask the Italians and Slovenians, or don't ask....whatever....they appear to be ignoring each other on this matter, so don't expect an answer.

Either it's the famed European "machismo" and you've "offended me so from now on you're dead to me", or they're behaving like teenage girls (if I ignore you, you don't exist), who knows, either way, it's crap for tourists. If you've ever looked at a train schedule and tried to figure out how to get directly from Venice to Ljubljana, or vice versa, you know what I'm talking about. Scratch your head all you like, such a journey does not exist. Have faith, dear traveller! Don't pull your hair out....there is an answer. Well two, actually.

Firstly, if you're in a hurry and need to get to one city from the other, we recommend Goopti. These guys can get you from Venice to Ljubljana (or the other way around) in a few hours with the least amount of hassle. Seriously, if you just want to get to point A from point B, Goopti is the best choice. Get a quote and book by clicking here!

Secondly, if you have more time and want to take the scenic route, Sloveniaforyou has tried and tested getting to Ljubljana from Venice by public transport, or vice versa (we assure you, it can be done!).

1. Take the train from Venice to Gorizia, Italy.
2. At the train station in Gorizia, get a taxi or bus to take you across the border to Nova Gorica, Slovenia.
3. Take the train from Nova Gorica to Lake Bled (you won't be disappointed, views of the Soca River and the Julian Alps can be seen from the windows of this train. We highly recommend it!)
4. Get off at Bled Jezero, heck, you're now at Lake Bled, which we (Greg and I) consider to be Heaven on Earth, so you might as well take a day or two to spend at this lovely place. Take a pletna out to the island, visit the castle with it's amazing views, have a glass of wine and admire the views of the lake...it really is beautiful.
5. Get a transfer (we recommend GoOpti) to Ljubljana or take the local bus.

or

1. and 2. as above
3. Take a local bus from Nova Gorica to Ljubljana (may take longer, but take in the ride and become a local!)

Either way it's possible, so don't be disheartened (or punch your computer screen)!

Don't hesitate to contact us with questions...we can help you navigate yourself into, out of and around Slovenia with minimal fuss!

Our Ljubljana Page
Our Venice Page
Our Bled Page
---

Give Postojna a Chance!!

I never thought I would be defending a cave, but the theme of my next Top Tip is going to be "Give Postojna a Chance!"

Apparently cave aficionados (I love that word -- aficionado -- it sounds so pompous!), find that Postojna Caves to be "touristy" and are recommending that "tourists" make a detour of Postojna and head straight for Skocjan Caves instead. Now, I have nothing against Skocjan Caves. They are magnificent and are well deserved of their UNESCO World Heritage listing. I just want to know, just who do these aficionados (that word again) think is visiting Skocjan Caves, anyway?

The truth is, both sites are full of yes, you guessed it, tourists! Just like the Eiffel Tower is full of tourists. And the Great Wall of China is covered with tourists. And those people hanging upside down to kiss the Blarney Stone are tourists.... You get my drift. Tourist attractions attract tourists. Funny that.

But you see, it's not actually the tourists that make Postojna Caves touristy. Apparently there is a whole "Disneyland" thing going on at Postojna that the cave-snobs don't like. I find it hard to believe cave-snobs have ever been to Disneyland, so I doubt it if they could actually in all honesty compare the two. I HAVE been to Disneyland and can assure you that there are no boats to take you past miniature singing mannequins, nor is there a tea cup ride and not a single person in a mouse suit.

There is however, a train that takes you down 2km into the bowels of the earth so that you can see the wonders of Postojna Caves without, presumably, having to walk to get to them. Sounds good to me! Anyone with a child (who would adore the train ride in itself!) would appreciate this.

I have to admit that I prefer Postojna Caves to Skocjan. I guess that makes me a cave-cretin, but I quite enjoyed the cave train and the well lit cave features.

Postojna Caves is Slovenia's Number One Attraction for a reason. It really is beautiful! Don't take my word for it, nor the word of so called experts...there is only one answer. Visit both Postojna AND Skocjan! You won't be disappointed.

Our Postojna Page
Our Skocjan Page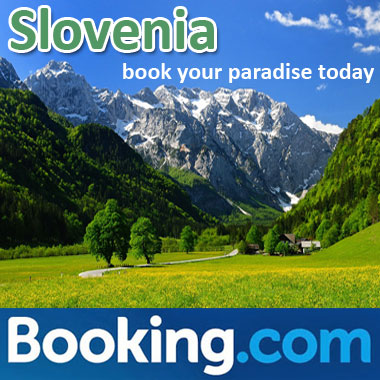 ---

The Vignette, money making scam or decorative design?

It seems that a lot of travellers to Slovenia don't realise that to drive on any Slovenian motorway or the Ljubljana Ring Road, every driver must purchase and display what is called a "Vignette".

Now, there is some controversy surrounding the Vignette and a lot of debate amongst foreign drivers about whether the Vignette is simply a money grabbing scam. Certainly many countries in Europe, and countries around the world for that matter, have toll roads and the actual toll doesn't seem to be the problem. The problems is that many foreign drivers don't even realise they need to have a Vignette let alone know where to buy one. Unfortunately many visitors to Slovenia have been fined just across the Slovenian border. Here is my chance to help out the foreign traveller!

Whether or not you think the toll is justified or if you think it's a government plot to steal your money, the bottom line is this: BUY A VIGNETTE OR YOU WILL BE FINED. There are no ifs, ands or buts about it! Fines aren't a paltry sum either! They can range anywhere from 300 to 800 Euros! Considering a Weekly Vignette for a car costs only 15 Euros, why take the chance? It is your responsibility to buy a Vignette at the border.

Some car rental companies will include the Vignette when you pick up your car, but it's up to you to ask. You can buy Vignettes at petrol stations in Slovenia and neighbouring countries, branches of national and foreign automobile clubs and Slovenian Post Offices.

Here is a handy link that lists the places that you can buy a Vignette:
Locations of Vignette Outlets
---

We all scream....for Sladoled!

If you're coming to Slovenia during the warmer months then this will be one of your favourite and most used words (especially if you have children). You guessed it, sladoled (sla-doh-led) means ice cream in Slovene and sladoled is serious business here just like in other parts of Europe.

Along with the obligatory bottle of water, a nice refeshing sladoled certainly hits the spot when pounding the pavement on hot days. Your kids will love the fact that in most towns like Izola or Ljubljana, sladoled is everywhere.

Flavours like "oreh" (walnut) or "borovnica" (blueberry) might baffle you at first, but you'll soon work out whats what. Our son swears by piskotek (cookies n cream) so vendors beware if you're not offering his favourite! A sladoled is also a great for diffusing family arguments, what a versatile food :)

If you choose to sit down in the more fancier ice creameries (some stands are attached to restaurants), then you can witness all sorts of delicious ice cream concoctions on the menu. So resist if you can, but making sladoled your new best friend can be one of the most sensible (and yummy!) decisions you'll make!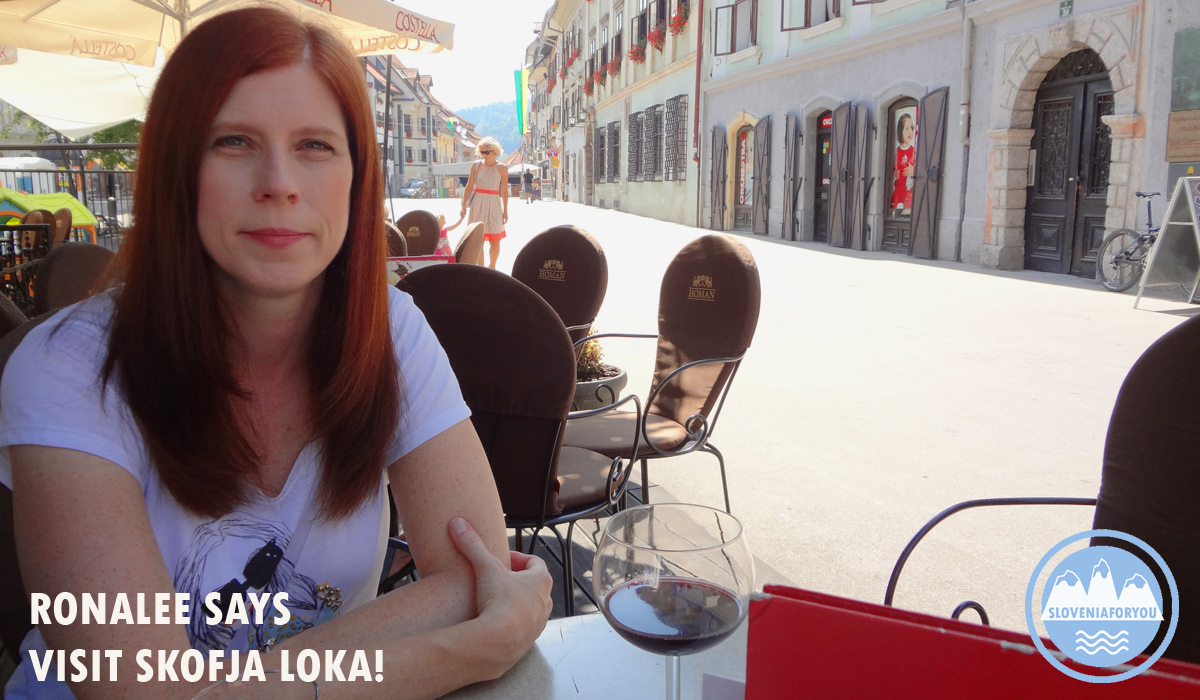 Book a SLOVENIA tour today!


---

Pizza In Paradise!

What is the best thing to eat? Why pizza of course! We will go as far as saying that Slovenia has the best pizza in the world, and believe us when we say that we've eaten A LOT of pizza. We're sure there are a few Italians that will get their knickers in a knot at the notion of Slovenian pizza being better than the home grown stuff from next door, but we're completely serious. If you've been to Naples or if you've been to Chicago, you've not had pizza until you've had one (or six!) in Slovenia.

Okay, maybe we're just a little bit biased, but in our own experience, the pizza's we've had at Lake Bled, Kranjska Gora, Postojna and Izola are some of the best. And you don't have to have been skiing to enjoy...they're delicious even in the sweltering summers.

Now for just a little plug of some of our absolute favourite places to indulge in the Food of the Gods (pizza):

At Lake Bled, you must try the pizzerias at both Pri Planincu and Pizza Rustika. We'd be hard pressed to pick which is our favourite. Try them both and let us know what you think!
In Kranjska Gora, we highly recommend The Kotnik. Great pizzas and fabulous atmosphere.
In Postojna, one of our perennial faves is the Pizzeria Minutka. Grab a table outside in the warmer months.
In Izola, the pizzas are fantastic while watching the world stroll by at the lovely curb side tables at Gust.

We'd love to hear from you about some of your great Slovenian Pizza Experiences! Email us at: info@sloveniaforyou.com



---

What to do, what to do in Slovenia?

Are you coming to Slovenia and wondering what sort of events may be on during your visit? Are you into festivals, concerts, sporting events or annual cultural activities? If so read on!

Sloveniaforyou.com has a newly revamped Upcoming Events page. We've hand picked the best events and listed them by month so you can add them to your Slovenian holiday itinerary! We've tried to choose the most popular activities that will appeal to just about everybody.

Some of the things coming up in the near future this spring include the World Ski Jump Championships in Planica in March, the Bohinj International Wildflower Festival and the Brda Cherry Festival both in May. You can see our new Upcoming Events page here to check out what's on while you're in Slovenia: UpComing Events in Slovenia
We hope you find something to make your visit to Slovenia even more special!
---

Bon Voyage!

You're probably finalising your travel plans for Slovenia and are asking the eternal question....how am I going to get to Slovenia from Venice (or the other way around)?

As I've discussed before in my tips there are a few ways to accomplish this seemingly impossible feat. There are of course trains (in a not so straightforward, but interesting way) and transfers but with the late spring comes a more relaxing, and dare we say it, exciting mode of transport between Venice and Slovenia. We are talking about the ferry that runs between Venice and Piran, Slovenia!

You can find all the dates and prices here:
Details on Ferry crossings to/from Venice to Slovenia, Croatia Now, before you write to us and ask, THESE ARE THE ONLY DATES for the ferry crossings. You'll note that the schedule shows the ferry runs from the beginning of May until the end of September. Now, no matter how much we'd like to tell you otherwise, the ferry does not run at any other time of the year and ONLY on the dates specified.

It's a limited service, we agree, but if you can fit your dates around it, it's definitely worth booking. The ferry is very popular and tends to sell out in the summer months so send us your details as far in advance as possible so we can help you with your booking and you will avoid disappointment! Bon Voyage!
---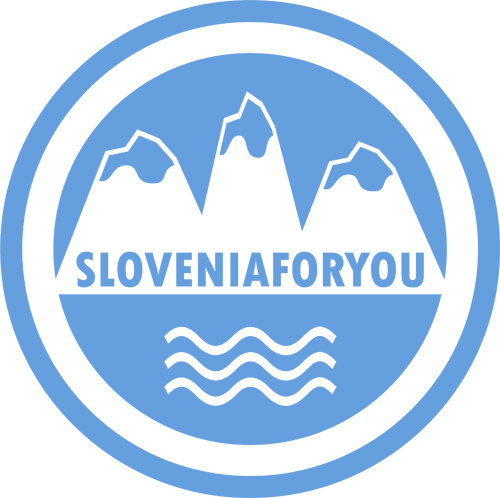 Book an exciting tour from our partners today!



Choose a service for your holiday from our affiliate partners!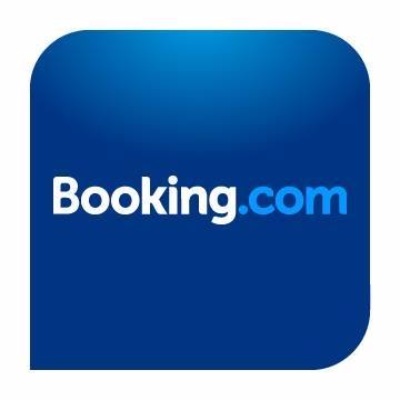 Accommodation Slovenia
Search for your ideal hotel, hostel, guest house or apartment in Slovenia and worldwide through our Booking.com link.
---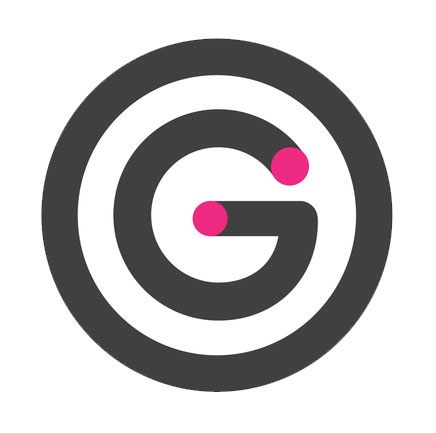 Goopti Transfers
Goopti offers the cheapest shared transfers across their network which includes Slovenia and neighbouring countries!
---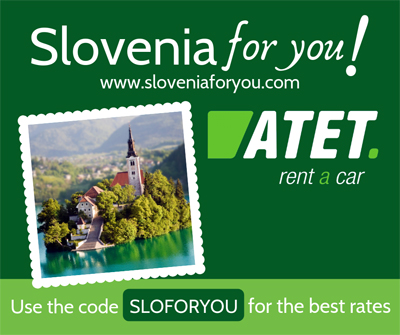 ATET Car Rental Slovenia
Book your Slovenian car rental with the best. ATET have offices in Ljubljana, Airport, Maribor & Koper.
Use code: SLOFORYOU in the booking for the best rates.
---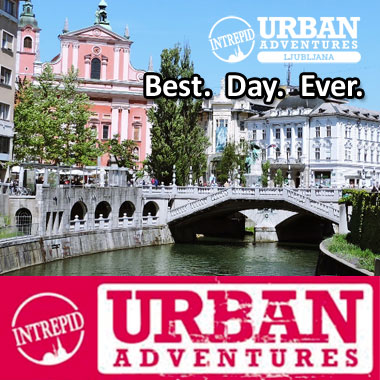 Urban Adventures
Book a great tour in Slovenia and neighbouring places like Venice and Vienna through Urban Adventures.
---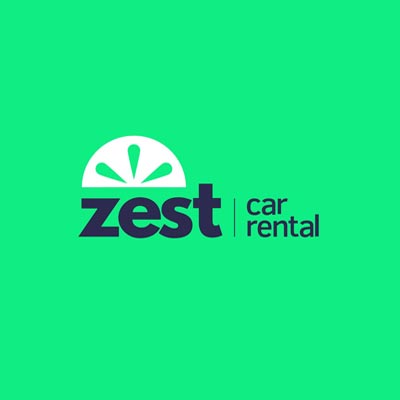 Zest Car Rental
Zest Car Rental is a great choice for car rental across Europe and the world, get a quote today!
---
请看看我们精心为您定制的团体和个人自助游览斯洛文尼亚的旅行安排,
如果您想预订,
请在这里给我们发电子邮件 Sloveniaforyou.com

Auf unserer Webseite finden Sie eine große Auswahl an öffentlichen und privaten Touren in Slowenien. E-mailen Sie Sloveniaforyou.com und buchen Sie Ihren Ausflug!

Dê uma olhada nas nossas ótimas opções de passeios por toda Eslovênia. Ha opções de passeios em grupos e também passeios exclusivos. Se quiser fazer uma reserva, basta enviar um email para nós aqui do Sloveniaforyou.com

---