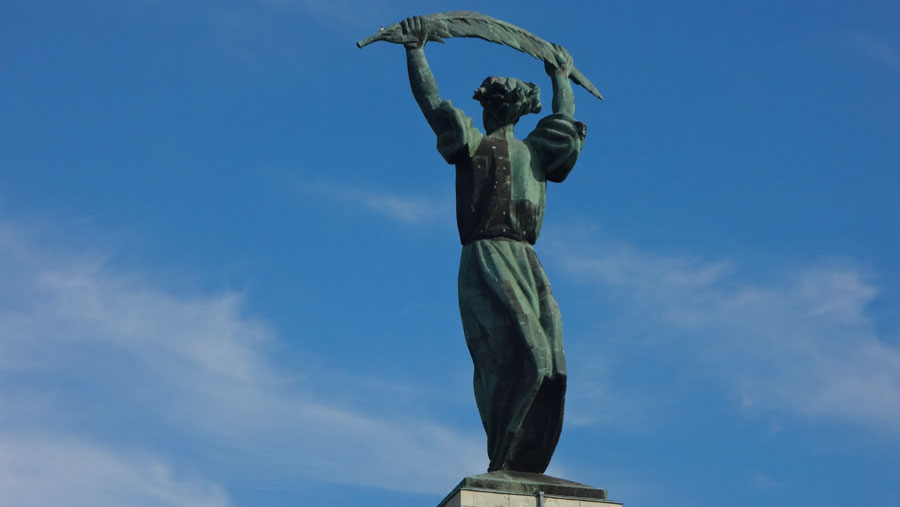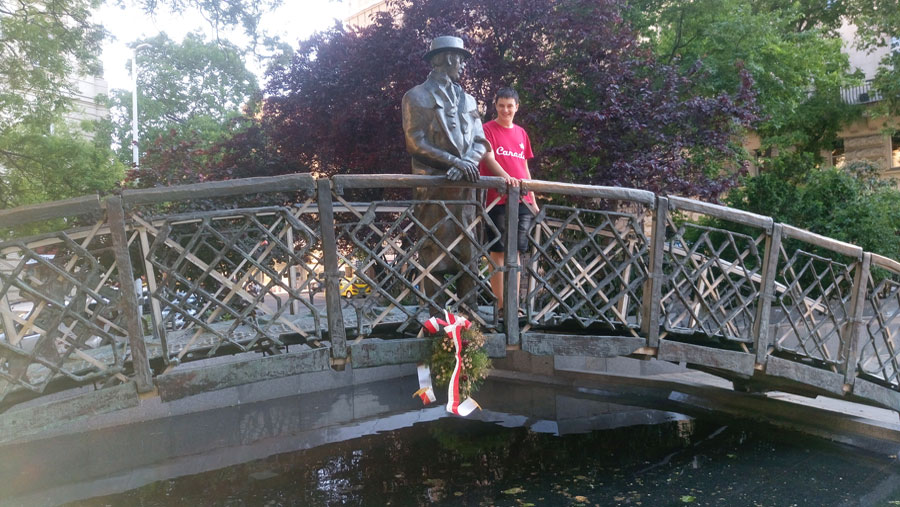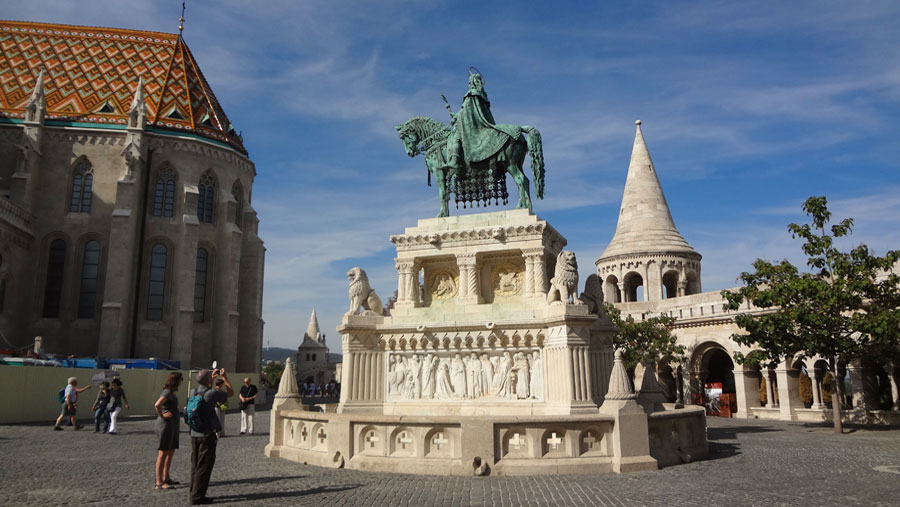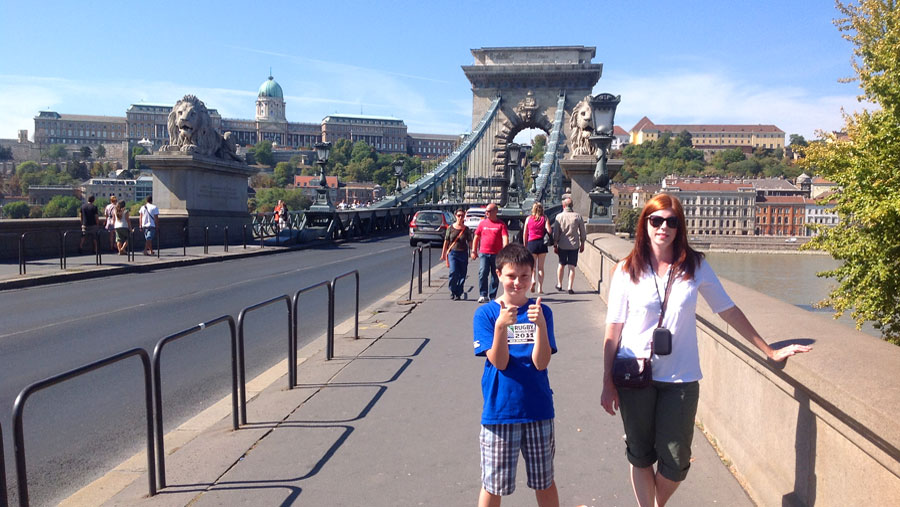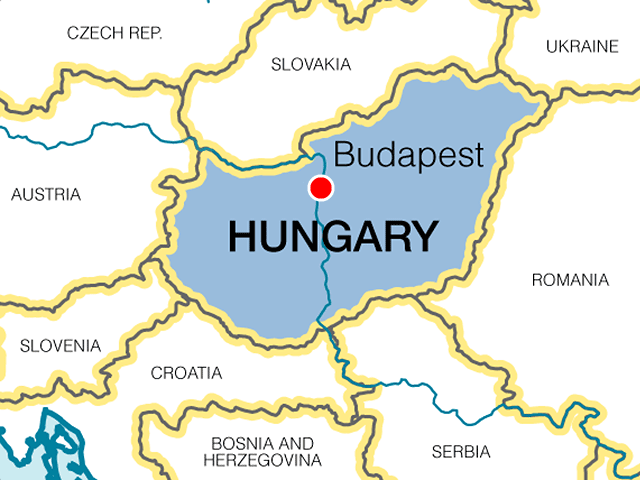 Why should I visit Budapest?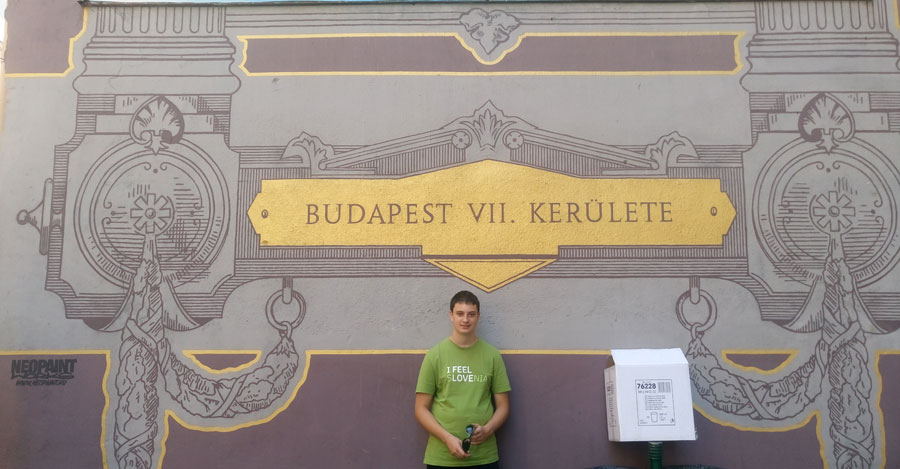 Budapest is as cool as they come. Full of sophistication mixed with youthful energy, this city has something for everyone and is a joy to explore. Individuals, families and couples will love Budapest for a holiday.
So where to start? The Pest side is alive with retail opportunities plus fabulous eating and drinking options including the trendy "ruin bars". Buda offers the stunning views from the Castle District and Gellert Hill. And no trip is complete without visiting the famous thermal baths. What a mouthwatering prospect, contact Sloveniaforyou for advice today!


Top things to do / Sights / Attractions in Budapest


CASTLE HILL PRECINCT - BUDA SIDE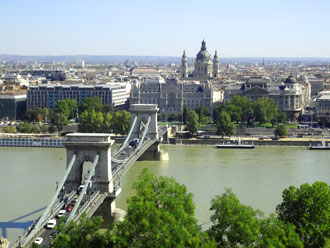 Being elevated gives the Buda side of the Danube a slight advantage over Pest due to the great views. The major feature on this side is of course the Royal Palace or Castle District. It houses the National Library, The National Gallery and the History Museum. You could easily spend half a day here or longer, especially if you are an art lover. Behind the palace in the Castle District are the most gorgeous cobblestone streets for you to explore. You can walk up or take the Funicular, the views of the Chain Bridge and Pest are amazing. There are plenty of bars and restaurants to choose from, but be reminded that as this is a tourist area, it's a bit pricier than the pest side. For an inexpensive snack, sloveniaforyou.com recommends "lángos", deep fried dough served with cheese and sour cream, found at the food stall near the Chain Bridge and all over Budapest! (beware this will ruin your dinner!)
---
GELLERT HILL - BUDA SIDE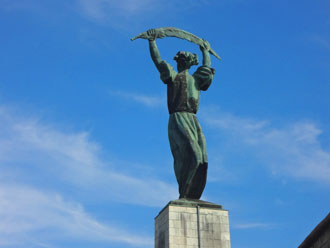 Poor old St Gellert, the pagans didn't approve of his campaign to convert the locals and he was unceremoniously rolled down the hill from atop of Gellert Hill in a barrel. Today, the Citadella Fortress is situated up here and also the iconic Liberation Monument which was erected after WW2. The views of the Danube and Budapest are spectacular and the thermal baths are found at the base of the hill. Getting up here is tricky with public transport but well worth the effort, or just walk, it is steep from the base but there are places to stop and admire the views.
---
VACI UTCA - PEST SIDE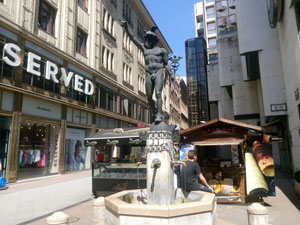 The Pest side is brimming with fascinating architecture, shopping, dining and hotels. Walk past beautiful town squares, elegant streets and sidewalk cafes. Marvel at such buildings like the Hungarian Academy of the Sciences before heading to Vaci Utca for some retail therapy. The big name stores are here and you might come across colourful street artists as well! All manner of Hungarian souvenirs are sold here (it is a longggg street!), but savvy shoppers will compare prices before purchasing as many stores sell the same items with differing prices. Don't forget to try the amazing snack Kurtos Kalacs (or Chimney cakes) whilst here!
---
FISHERMANS BASTION - BUDA SIDE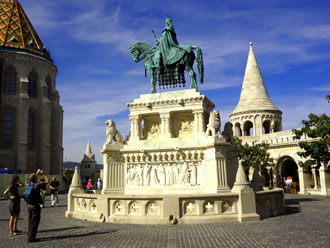 Who can forget the sight of Matthias Church and The Fishermans Bastion? Just down from the Royal Palace on Castle Hill, this area is a tourist favourite. The neo-gothic style of the 'Bastion" is unique and beautiful. Stunning views of the Danube from here as well and for a nominal fee you can visit the upper towers for a superb outlook over the Danube and across towards Pest!
---
MARGARET ISLAND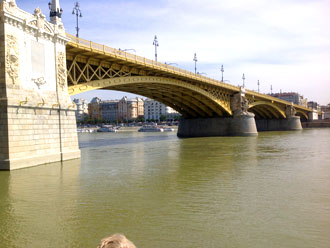 Margaret Island is a huge 2.5km long island on the Danube and is a great place to get away from the hustle and bustle and enjoy some peace and quiet. Bring the kids for a picnic and enjoy this wonderful green space. It is a favourite of swimmers, joggers, cyclists and sportspersons in general. Bikes can be hired. Highlights include the Danubius Health Spa Resort Margitsziget, the Palatinus Pools with slides, a recently renovated Japanease garden, a musical water fountain with light show that runs nightly in the warmer months and the Margaret Island Open-Air Stage that provides classical concerts in the summertime.
---
BUDAPEST THERMAL BATHS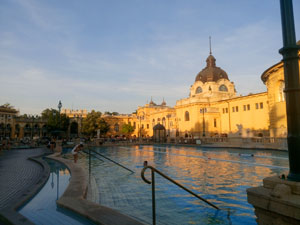 One thing Budapest is definitely famous for is their thermal mineral baths. You cannot visit Budapest without sharing in this amazing experience. There are many across Budapest but the biggest and the best are the Szechenyi, Degaly, Dandar, Gellert, Kiraly, Lukacs and the Rudas. Some of these baths date back 500 years and the minerals in the water are renowned for their healing powers for certain conditions and diseases. The Szechenyi Baths is the grand daddy of them all and are the largest in Europe. This is a massive complex of 18 outdoor and indoor pools at different temperatures where the devoted come back time and time again for medicinal purposes or just to relax. They also offer a full service of steam chambers, saunas, massage, pedicure and fitness programs plus a full range of medicinal therapies.
---
PARLIAMENT PRECINCT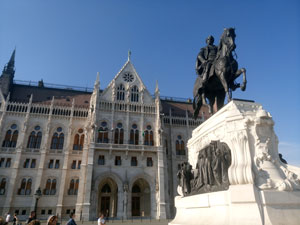 The sheer size of Parliament will astound you as well as the attention to detail throughout its 691 (not all of which have ever been used) rooms and exterior as well. Highlights include The Sacred Crown in the Cupola Hall which was presented as a gift from the Pope to St. Stephen in 1000 AD. A tour is highly recommended but be aware that only a limited number of visitors are allowed per day. Also, EU citizens should bring their passports for discount eligibility on admission.
---
BUDAPEST CENTRAL MARKET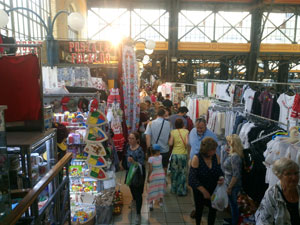 This huge food market is a colourful sight even if you don't buy anything. Downstairs you will find all manner of culinary specialties from paprika, salami and sweets to cured meats and wines. Upstairs is a souvenir hunter's delight and be prepared to squeeze your way past the throngs of tourists in the narrow aisle way that rings the upper floor. Be aware that prices here will reflect the tourist atmosphere but it's still a lot of fun to have a look . There is also a fish market and special events like cultural days where you can taste specialties from different nations! To avoid the crowds at the Central Market, sloveniaforyou.com recommends you visit in the afternoon, rather than the morning. Great fun.
---
DRINKING AND EATING IN BUDAPEST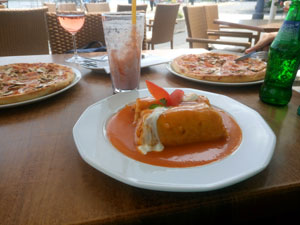 Like other European capitals, Budapest has an abundance of places to eat and caters for almost all tastes. Yes, they like to throw paprika into everything but hell, why not? Goulash as a tradition is served as a soup before the main meal of Porkolt (Goulash as a stew? - meat, potatoes, paprika, mushrooms and lots of onions!). They do pork particularly well (like the Slovenes) but you find almost anything you like here in Budapest. From high-end to all you can eat buffets, the range is far and wide. Wash it down with a local wine, beer or palinka (brandy). You won't go hungry in Hungary as the streets are lined with cafes and restaurants vying for your patronage. Ask around for a place serving authentic local cuisine!
---
RUIN BARS AND GOZSDU UDVAR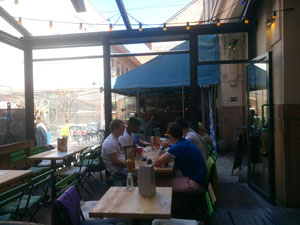 Are you into hip and trendy? Well, even if you are neither hip, nor trendy, you still many want to check out District VII and it's "ruin bars". Set up in disused residential courtyards and furnished with derelict furniture, the ruin bars are the place to be seen by the beautiful people these days. Visit Szimpla kert, the original ruin bar on Kazinczy utca. Also in District VII, you should visit Gozsdu Udvar, a courtyard with six linked sections which hosts a weekly artists market selling jewellry, clothes and homewares. At night, Gozsdu Udvar is home to some of the most popular night spots in Budapest. Bring your dancing shoes!
---
HEROES SQUARE AND CITY PARK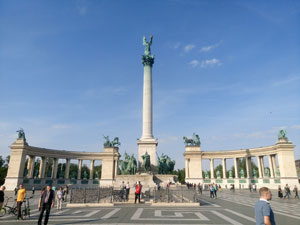 Heroes Square is one of the most iconic spots in Budapest. It features the Arch Angel Gabriel and two curving colonnades of statues out of Hungarian history including saints and kings. The square is popular with tourists, so best photo opportunities are probably taken in the early morning. A short walk from Heroes Square is the lovely and peaceful City Park (Városiglet). Including bike paths, an ice rink, basketball courts, tennis tables, and large chessboards, the City Park is all about leisure. It even includes a "folly", pretend castle, the Vajdahunjad Castle, which incorporates pieces of famous Hungarian castles throughout history.
---
ST STEPHENS BASILICA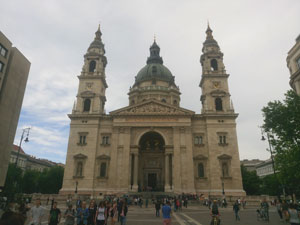 St. Stephen's Basilica is Budapest's largest church. It was designed in 1845 by Joszef Hild and construction was completed in 1905. The original dome collapsed in 1868 and the whole thing was demolished rebuilt by the architect Miklos Ybl. What you see today is the neo-Renaissance style favoured by the Viennese court. The Basilica received much damage by allied bombing in WW2 and it was only fully restored in 1980. The Basilica today features frescoes of Saints and the mummified right hand of St. Stephen. On August 20, St. Stephens Day, the relic is paraded around the square in a religious procession. Admission to the Basilca is a recommended donation of 200 Forints and there are extra fees to visit the bell towers and the museum.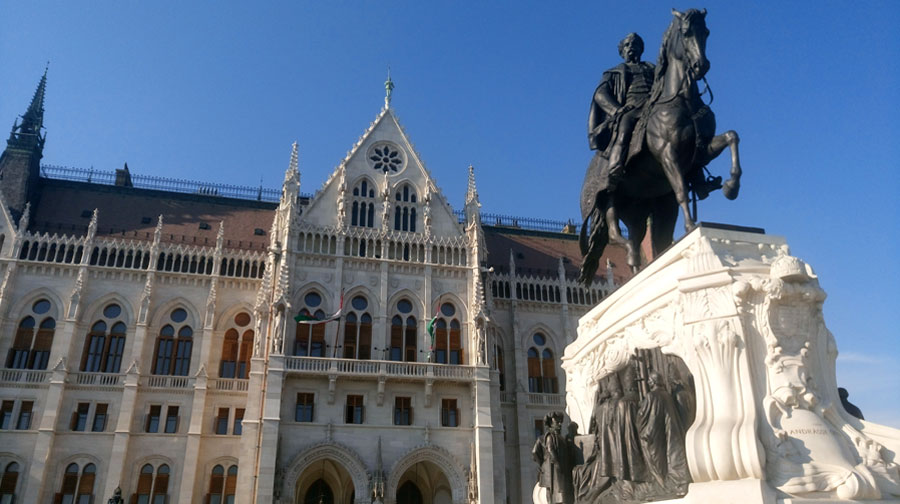 Tours in Budapest / Day Tours from Budapest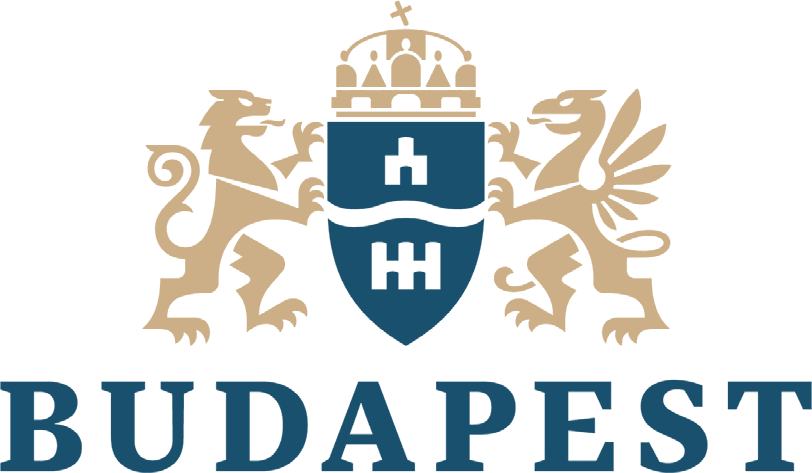 Budapest is a joy to explore on your own but taking a tour will embellish your trip by exploring the city through local eyes and experiencing locations that only locals know about. This insight can and will add a new dimension to your enjoyment of Budapest. Pick a tour or activity with our partners below and join in, you won't regret it and will have an amazing time!
---
TOURS & ACTIVITIES IN Budapest
---
BUDAPEST GRAND CITY TOUR
Passing by the Parliament we cross the Danube on the Margaret- Bridge (Margaret-Island) and drive to the Royal Castle area on the Buda side, where we take a short walk of the Fisherman's Bastion and the Matthias Church (Exterior). Next we go up to the Gellért Hill (Photostop) where you have a great view on whole Budapest. From here we cross Elisabeth-Bridge and drive towards Heroes' Square (Promenade) on the Andrássy Avenue. Passing by the Opera and St. Stephen's Basilica. A great introduction.
This tour is a PUBLIC TOUR but can booked as a PRIVATE TOUR
Duration: 2 or 3 hour tour, tour runs all year round.
FOR PRICES AND TIMES and to book please email us
HERE
---
PARLIAMENT HOUSE TOUR
Avoid the queues and take the opportunity for a visit of the impressive House of Parliament. After a walk around Hungary's largest building, take an interior visit of the magnificent neogothic Parliament with guidance through the splendid session room, the crown jewels and the impressive staircase. The tour ends at the Parliament.
This tour is a PUBLIC TOUR.
Duration: 1.5 hour tour, tour runs all year round except MON in winter.
FOR PRICES AND TIMES and to book please email us
HERE
---
DANUBE SIGHTSEEING CRUISE
The tour starts riverside at the Vigadó square DOCK 8A, and there are 2 stops. Passing by the imposing building of the Parliament you can admire the panorama of Margaret Island. The Castle District – the Royal Castle - the Matthias Church & the Fisherman's Bastion are located on the Castle Hill. The Liberty Monument and the Citadel are on the Gellert Hill. Continuing the tour in a southerly direction you can see the bridges of Budapest, the National Theatre, and the Palace of Arts. Coming back you can see the universities of Budapest, the Central Market Hall. The tour ends in the city centre at the dock.
English and German Audio Guided. Other languages possible in a private tour.
This tour is a PUBLIC TOUR but can booked as a PRIVATE TOUR
Duration: 1 hour tour, tour runs all year round.
FOR PRICES AND TIMES and to book please email us
HERE
---
HOP ON HOP OFF BUS
Take the historical Red line, which allows you to discover the most important, world-heritage sights of Budapest. In the tourist season our buses leave every 15-30 minutes between 9:00 and 17:30 The Panoramic Yellow line, which follows the line of the Danube bend, shows the famous view of Buda and Pest! The Blue Boat line is a cruise on the Danube that operates in conjunction with the hop on hop off system, with a possibility to stop off at Margaret-island. The Night Tour, which focuses on a different side of the city, the city in lights! It combines the most beautiful parts of the Red and Yellow line. It leaves every day at 19:45 from dock 8A, Vigadó tér. The highlight of the tour is the panorama of Pest from the Buda Castle, which can be admired from the Citadel through the 20 minute photo-stop. The Walking Tour is an interactive live-guided tour in English, which takes 2,5 hours focusing on the Castle district.
This tour is a PUBLIC BUS TOUR.
FOR PRICES and to book please email us
HERE
---
TOURS FROM Budapest
---
DISCOVER SZENTENDRE
The picturesque town – Szentendre is also known as Artists' Village. You have the opportunity to discover the unique shops and Museums on your own and taste classic hungarian food like Lángos (deep fried Hungarian flat bread). Live guiding is guaranteed on the way to Szentendre only, return by bus to Budapest, where the tour ends at the Hotel InterContinental.
This tour is a PUBLIC TOUR but can booked as a PRIVATE TOUR
Duration: Choose either a 9 hour tour or afternoon 4 hour tour
Tour runs WED-SUN in summer and TUE,FRI,SUN in winter.
FOR PRICES AND TIMES and to book please email us
HERE
---
DANUBE BEND TOUR
An excursion into Hungary's history along the Blue Danube (3 historic places in 1 day) – We make a short visit by bus to Slovakia and drive back to Esztergom, (Center of the Catholic Church) - interior visit of the Cathedral and after that we show you a great view of the Danube Valley at Visegrád (the former Royal Residence). After the Lunch (3-course menu with 1 mineral water) - we carry on to Szentendre (guided walk in the Artist's village) at the end of the tour we return to Budapest on the Danube by public scheduled boat (Duration: 1 hour) – the tour ends at the Pier/City Centre.
This tour is a PUBLIC TOUR but can booked as a PRIVATE TOUR
Duration: 10 hour tour, runs WED-SUN in summer & SAT in winter.
FOR PRICES AND TIMES and to book please email us
HERE
---
LAKE BALATON TOUR
You get to see the largest freshwater lake of Central Europe, Lake Balaton. Our first stop is Balatonfüred which is a lovely small town on the north shore of Lake Balaton. We invite you for a short city sightseeing aboard a "nostalgic train". Before the one-hour cruise on the Lake Balaton, you will have time to walk along the picturesque promenade and have something to eat. (lunch not included) Next, we drive to Tihany Peninsula, which has been declared one of the World Heritage Sites by UNESCO. This area is rich in special natural and architectural values. Here you can enjoy the unique view of Balaton (photo stop). Then you will have the opportunity to visit the Abbey of Tihany, founded in 1055 by the Hungarian King, András. Finally we return to Budapest, the tour ends at your hotel.
This tour is a PUBLIC TOUR but can booked as a PRIVATE TOUR
Duration: 10 hour tour, runs TUES in summer only!
FOR PRICES AND TIMES and to book please email us
HERE
---
ROYAL TOUR IN SISSI
Visit to the former Summer Residence of Queen Elisabeth (Sissi) in Gödöllő (the second largest baroque chateau of the world), which preserves the atmosphere of olden times till this day. You will be able to walk through the same hallways, the staircases and the park of this amazing baroque building as the beloved princess. The tour ends at the Hotel InterContinental.
This tour is a PUBLIC TOUR but can booked as a PRIVATE TOUR
Duration: 4 hour tour, NO Tues or FRI in summer and only THUR and SAT in winter.
FOR PRICES AND TIMES and to book please email us
HERE
---
PUSZTA TOUR
Our first stop is in Kecskemét (the capital of Puszta), where you can enjoy a guided stroll among the main sights and historical buildings (Town Hall) of the city. Than our journey takes you to an authentic Hungarian horse ranch ('Csárda') where you are greeted with a traditional strong spirit, our Pálinka. Before the lunch (3 course lunch with drinks) you can experience a horse carriage ride and enjoy the unique horse show. The tour ends in Budapest at your hotel.
This tour is a PUBLIC TOUR but can booked as a PRIVATE TOUR
Duration: 8 hour tour
Runs MON,WED,THU,SUN in summer and WED,SUN in winter.
(no DEC,JAN or FEB)
FOR PRICES AND TIMES and to book please email us
HERE
---
HUNGARIAN FOLKLORE EVENING
The illuminated 'Paris of the East' - Spend an enjoyable evening in a traditional restaurant - after an aperitif we serve you a 3-course menu with wine accompanied by a varied folklore show program. Returning to Budapest you have a marvellous view of the illuminated city from the Citadel. The tour ends at your hotel.
This tour is a PUBLIC TOUR but can booked as a PRIVATE TOUR
Duration: 4 hour tour
Runs TUE,THU,FRI,SAT in summer and FRI,SAT in winter
(no JAN or FEB)
FOR PRICES AND TIMES and to book please email us
HERE
---
WINE TOUR to EGER
Eger is located at the Northeastern part of Hungary, and takes 1.5 hours to get there from the capital. During the guided walking tour in the historical centre we show you the Basilica, the Lyceum, and the charming Dobó Square. Hungary has more than 20 wine regions. Elegant white wines as Chardonnay, Italian Riesling, Riesling, Pinot Noir, Sauvignon Blanc are also produced here. One of the most famous wine regions is Eger. The some 5400 hectare vineyards of the Eger wine region are located on the southern slopes of the Bükk Mountains. It is famous for its red blend, Egri Bikavér and for some whites like Egri Leányka, Debrői Hárslevelű or Egerszóláti Olaszrizling.In Eger we show you the Szépasszony Valley (Valley of the Beautiful Woman) where you can find plenty of wine cellers.
This tour is a PRIVATE TOUR.
Duration: 8 hour tour.
Runs on request for up to 14 people.
FOR PRICES and to book please email us
HERE
---

Best Accommodation in Budapest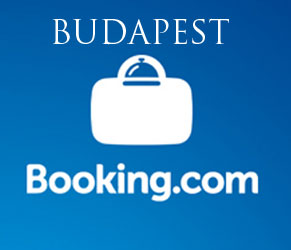 Accommodation can be quite subjective as is the case with restaurants and bars.
One stay can be different to the next depending on when you stay, what room you have and the staff on duty etc.
In our case, we have personally stayed at the accommodation listed and have a good idea of which hotels provide a consistent level of quality service and amenities. Peruse the options listed below and pick one that suits your needs, all bookings help keep the website going!
---
Sloveniaforyou.com have hand picked the best hotels in Budapest
to make it easy for you to book!
PARLIAMENT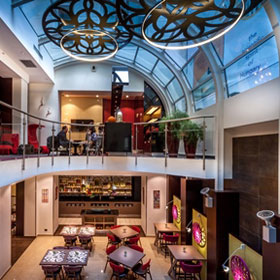 HOTEL PARLAMENT

SUITED FOR COUPLES, ALL:
* Central Location near Parliament
* Stylish, Boutique Hotel
* Unique Designed Rooms
* Extensive Breakfast
* Hot tub and sauna

This stylish boutique hotel is ideally located only a few steps from the Danube and St. Stephen's Basilica.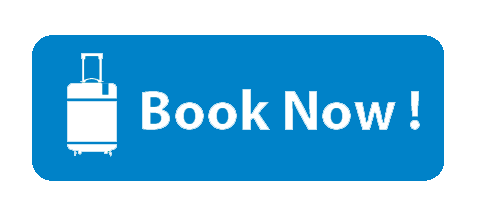 NATIONAL MUSEUM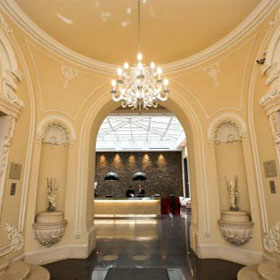 PALAZZO ZICHY

SUITED FOR COUPLES, ALL:
* Central near National Museum
* Great Breakfast Buffet
* Clean rooms
* Amazing staff
* Sauna and fitness centre

This property is rated for giving the best value in Budapest! A great choice for your stay in Budapest!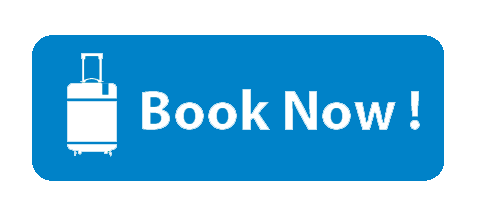 Top Events in Budapest



There is always something happening in Budapest all year round. Here is a calendar of the major events.
You may want to plan your holiday to coicide with these events!

JANUARY/FEBRUARY - Farsang Carnival Festival

Hungarians love a good excuse to party and the Budapest Carnival season is an almighty 40 day blow out before the austerity of Lent begins. The Budapest Carnival season, known locally as Farsang, starts just after Epiphany and is an almost endless series of masquerades and balls, coupled with the noisy warding off of winter. By the time Ash Wednesday comes around the Hungarians are exhausted, fatter, and ready to sit quietly in the corner until Easter arrives. The traditions in place have been nurtured and followed for centuries, and while they often have the same religious roots, the bizarre adaptations mean each of them has a life of their own. The Budapest Carnival season is a festival of life, colour and joviality to be enjoyed by all, regardless of religious belief. For many, it has become more than a social event, with traditional events like Busójárás expressing the country's roots and culture, while bidding farewell to winter and heartily welcoming the arrival of spring.

FEBRUARY/MARCH - Budapest Dance Festival

The most influential troupe of contemporary dance world comes to Budapest! Three international productions, three Budapest premieres, three co-production premieres and the gala evening and dance history lecture of the Hungarian Dance Academy are included in the program of the Budapest Dance Festival organized in Budapest's four most prestigious cultural institutions: Müpa - Budapest, the National Theatre of Hungary, the Liszt Academy and Pesti Vigadó.

MARCH/APRIL - Budapest Spring Festival

The Budapest Spring Festival awaits visitors with a programme that involves many of the arts, with events in classical music, opera, jazz, world music, dance, contemporary circus, theatre and the visual arts. With the best Hungarian performers and real world stars. The Budapest Spring Festival is a truly special occasion, presenting premieres and co-productions with partner institutions. There will be dozens of venues used: in addition to the Müpa Budapest and Liszt Academy, Bálna Budapest, Vigadó, Budapest Music Center, Akvárium Klub, Várkert Bazár (Castle Garden Bazaar) and other Budapest theatres, cultural institutes and museums will also be home to outstanding events.

MAY - Mayfest at the Opera House

World-famous musicians perform at the Budapest Opera House during the Mayfest at the Opera music festival. Miklós Ybl's neo-renaissance palace has remained virtually unchanged in the 130 years since and continues to attract admirers of opera and ballet alike. Each year, thousands of tourists visit the building to take in one of Budapest's most impressive 19th century national monuments. Mayfest usually has a different theme every year coinciding with anniversaries and the like of historical events.


JUNE - Danube Carnival

Budapest hosts one of the most colourful cultural series of events of the Hungarian summer every June. The Danube Carnival awaits you with a wide range of phenomenal programs on several spots of the city: enjoy the folk, symphonic and world music, traditional and contemporary dance and the colourful folklore of the participating countries! Virtuoso and breath-taking fusion of symphonic and authentic folk music will impress the audiences of the Gala concert at the Margaret Island Open Air Stage. Spectacular scenes performed by the best Hungarian professional dance troupes will make the experience unforgettable.

JUNE-AUGUST - Budapest Summer Festival

Hungary's most versatile festival hosting more international artists than ever this year delivering a high-quality cultural programme for all distinguished guests who come to town between June and the end of August. Just like in previous years, the choice will be yours as we present great productions in a wide array of genres featuring world stars from every continent performing on Hungary's most impressive open air stage. Enjoy this unique chance, sit back and let us entertain you! Features first class operas, marvellous concerts, stunning musicals and a unique ballet performance, various jazz, world music and cross-over concerts.


JULY - Hungarian Grand Prix

Hungary first hosted a Grand Prix in the 1930s, but following the Second World War it was not until the 1960s that motorsport began to find a place in the country. At the start of the 1980s there was a general wish for a Grand Prix to be held behind the Iron Curtain. At first a street race through Budapest was suggested, but in the end the decision was taken to build a brand new circuit in a valley 19 kilometres outside Budapest. The track opened in 1986 and it held its first Formula One event in August that year. It was a huge success and almost 200,000 fans showed up. Although tight and twisty, the circuit has been known to throw up some great races, the most memorable being Thierry Boutsen's win in 1990, beating Ayrton Senna by 0.3 seconds, and of course the 1997 race where Damon Hill in the Arrows sensationally passed Michael Schumacher's Ferrari only to be denied the win by mechanical failure on the very last lap.


AUGUST - Sziget Festival

Sziget Festival is a multi-genre island festival in Budapest, Hungary, in August. Now one of Europe's most iconic music festivals, it has become famed for its diverse lineups that span everything from EDM, house and techno to rock, pop and indie. Lighting up the city for a whole week, Sziget brings some of the world's biggest artists to its island, with recent names including Muse, Rihanna and David Guetta. But Sziget isn't just about the music, with there also being a host of other activities to get involved in and experience, from an amusement park, workshops and beaches, to surreal venues and installations dotted around Budapest.


SEPTEMBER - Jewish Cultural Summer Festival

The Jewish Cultural Festival in Budapest (formerly Jewish Summer Festival) is a great opportunity to find out everything about Hungarian Jewish culture. The Jews played an important part in Hungary's history. The city's Jewish community has started to reborn in the previous couple of years. This cultural event reflects this ambition. The festival is organized by the Jewish Tourism and Cultural Centre (ZSIKK in Hungarian). Come to the Hungarian capital at the end of summer, and visit some of the programs of this unique event to make your stay even more memorable! The first Festival was held in 1997. The center of the event was the beautiful Dohány Street Central Synagogue in the historic Jewish Quarter.

OCTOBER - Oktoberfest Festival

Oktoberfest Budapest, This event showcases products like the city's biggest celebration of the favorite malty beverage, about 100 domestic and international beer types to beer-lovers, Well known breweries along with lesser-known microbreweries will showcase their products in City Park, plenty of tasty fare to pair with your beer and several live performances and much more etc.



OCTOBER - Budapest Palinka and Sausage Festival

Palinka & Sausage Festival in Budapest (or simply Budapest Palinka Festival) is about two things Hungarians like and are passionate about: Hungarian brandy, a strong fruity spirits called 'Palinka' (pah-lin-kah), and the other one is sausage or 'Kolbasz' (kohl-bus), which is probably the closest to the Spanish chorizo type of sausage. We assume that no health fans or fitness enthusiasts are reading about this festival, so let's focus on the fun. You may not learn about the secret ingredients and special treatments of palinka and sausage, but you may thoroughly enjoy them. Or who knows? Some secrets may be revealed after a few shots. Two yummy things in a spectacular place: Palinka & Sausage Festival takes place in the Buda Castle, a UNESCO World Heritage site in Budapest. The festival is not only gastronomical with all day palinka tasting and kolbasz munching, but also cultural due to the various programmes organized by the Hungarian Palinka Marketing non profit organization.

NOVEMBER/DECEMBER - Christmas Markets and Fair by the Basilica

What makes many of the Christmas markets really enticing and outstanding in Budapest is that there is a real focus on trying to preserve authentic Hungarian folk art, traditions and offer really good quality handcrafts rather than commercialized kitchy Christmas gifts. So the Xmas fairs in Budapest are more about buying little hand made gifts, drinking mulled wines, nibbling Hungarian pastries (like the chimney shaped cylindrical 'Kurtos kalacs'), eating traditional street foods (sausages, snacks, roast chestnut, etc.), and having fun by meeting, mingling, chatting and listening to the nice Christmas concerts on the stages of the markets.



Sample Itinerary Ideas and tips for Budapest



Budapest is a large city spread over two sides of the Danube. With this in mind it makes sense to break up your day by focusing on certain areas rather than trying to see the whole city in one go!
In two days you could also use one day each to explore both sides of the city.
If using Budapest as a base then of course you could base yourself here for 3-7 days and explore the city and take day trips as noted above. Here are some suggested itineraries and ideas:

Budapest in one day -
After breakfast, take the train to the Buda side Szeli Kalman ter and walk up to the Castle District.
Explore the Castle District including the Royal Palace, Fisherman's Bastion and surrounding streets
Admire great views from all sides of the Castle Hill
Lunch, eat at one of the many restaurants here like Pest-Buda Bistro (try the Paprika Chicken!)
Walk to the base of the hill and cross the Chain bridge for views of the Danube
Turn left and explore the Parliament area and Shoes on the Danube tribute.
Walk back into town via Szabadsag ter and have a drink on Oktober 6 Utca
Turn left and admire St Stephens Basilica
Walk through Erzsebet Park to Vaci Utca
Browse for souvenirs along Vaci Utca.
Spend the evening at Gozsdu area with trendy ruin bars and restaurants, very hip!

Budapest in two days -
Day one
Explore the Castle Hill district in more detail In the evening window shop in Vaci Utca and have dinner and drinks in Gozsdu.
Day two
Head to Gellert Hill for views of the city and Danube.
Then cross again back to the Great Market Hall for lunch and browsing.
In the afternoon head to Heroes Square and City park before crossing the road and relaxing at Szechenyi baths.
Have dinner back in town perhaps besides the Danube.

Budapest in 3-7 days -
A longer stay means you can explore the city more plus take day trips like the Danube Bend to Szentendre,
Visigrad and Esztergom.
You could visit the Gellert Baths and spend time at one of the many museums like the National Museum.
A tour of the Parliament building is highly recommended as the interior is stunning!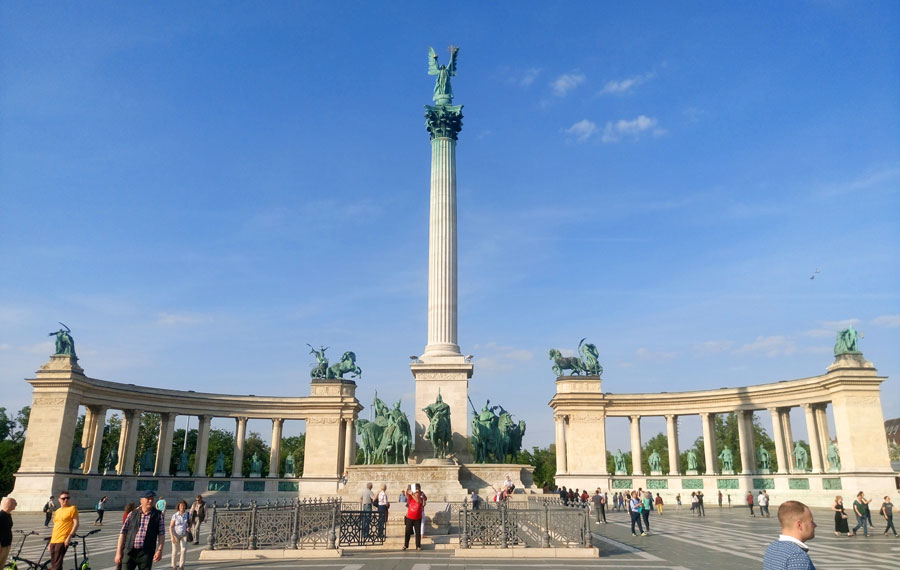 Our Users reviews, tips and recommendations for Budapest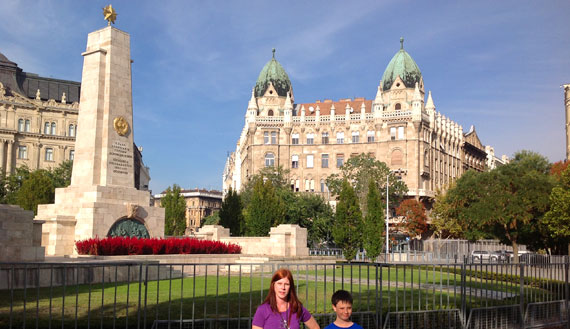 Euros - Some attractions and restaurants accept Euros in Budapest to make it easier for tourists, however the rates in euros will generally be more expensive than the rate in Forints just for that privilege!
Taxis - Do not take taxis that show "Freelance" on the side unless you have no choice as they will set their own excessive rates and then let you haggle. Best off taking an official taxi that uses set rates as stated on the stickers inside the cab so you don't get ripped off!

Did you know? Fun facts for Budapest



1. Budapest or Buda only became the capital after the Mongolian invasion in 1241-1242 when King Béla IV moved the Royal Seat to Buda which they thought offered more protection. Before that, Esztergom, the birth and coronation place of St. Stephen the first king of Hungary, was the capital of Hungary.

2. Unlike many other cultures, Hungarians use their surname first and their given name second, any second given names come after that, but many don't have second names.

3. Due to a fault line shaping the course of the Danube Valley, a great number of thermal springs come to the surface in Budapest (hence the famous thermal baths!) Budapest is the world's only metropolis which has more than 130 thermal springs and wells beneath it.

4. Budapest used to be not two, but three cities before 1873: Buda, Pest, and Óbuda. These three settlements were united by the Habsburg rule.

5. Did you know that the first subway line of continental Europe was built in Budapest? The Millenium Underground Railway line was constructed for the Millennium Celebration of 1896, commemorating the Hungarian Conquest of 896. It is the third oldest underground railway in the world after "Tünel" in Istanbul, and the London Underground.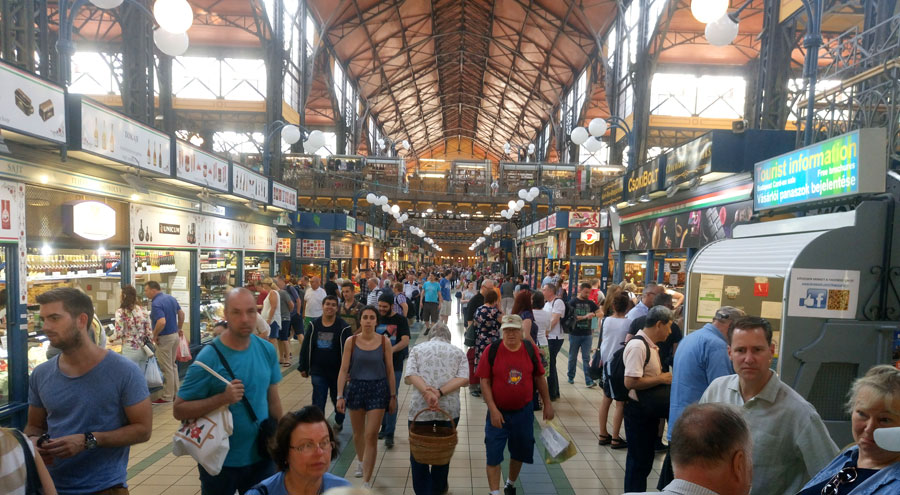 How to get to and from Budapest


From Budapest to Ljubljana
DISTANCE: 470km, TIME TAKEN TO CENTRE: 5 hours
TRANSFER: To reach Ljubljana centre from Budapest or Budapest Airport,
contact us by email for a quote here
CAR HIRE: If you wish to hire a one-way car rental from Budapest then
contact us by email for a quote here
---
From Budapest to Split
DISTANCE: 770km, TIME TAKEN TO CENTRE: 7.5 hours
TRANSFER: To reach Split centre from Budapest,
contact us by email for a quote here
CAR HIRE: If you wish to hire a one-way car rental from Budapest then
contact us by email for a quote here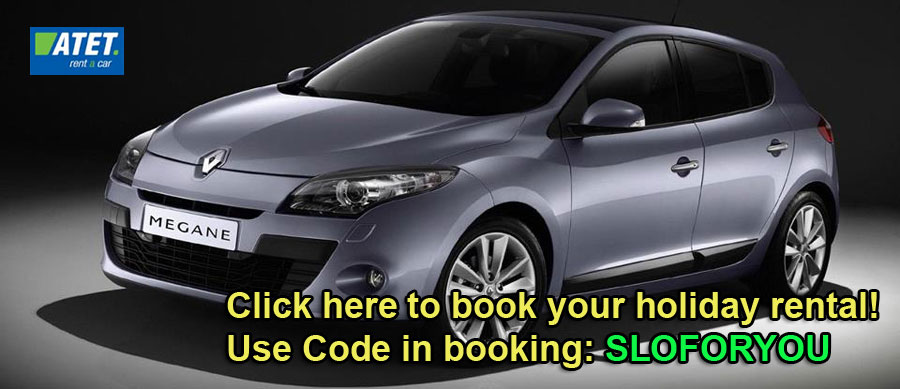 Budapest Weather
Budapest
Month
J
F
M
A
M
J
J
A
S
O
N
D
Max Temp. (C)
1
4
10
15
21
24
26
26
22
16
7
3
Max Temp (F)
30
39
50
59
70
75
79
79
72
61
45
37
Min Temp. (C)
-3
-2
2
6
11
14
16
15
12
7
2
-1
Min Temp. (F)
27
28
36
43
52
57
61
59
54
45
36
30

Choose another stunning location!


Sloveniaforyou.com would like to emphasise that we are not a Travel Agency and are only representatives for our partners in Slovenia and their products as highlighted above. Client details for potential tour bookings are transferred to the actual tour company for assessing and processing under their terms and conditions. As such, Sloveniaforyou.com assumes no liability for any outcomes pertaining to any bookings made with these companies.