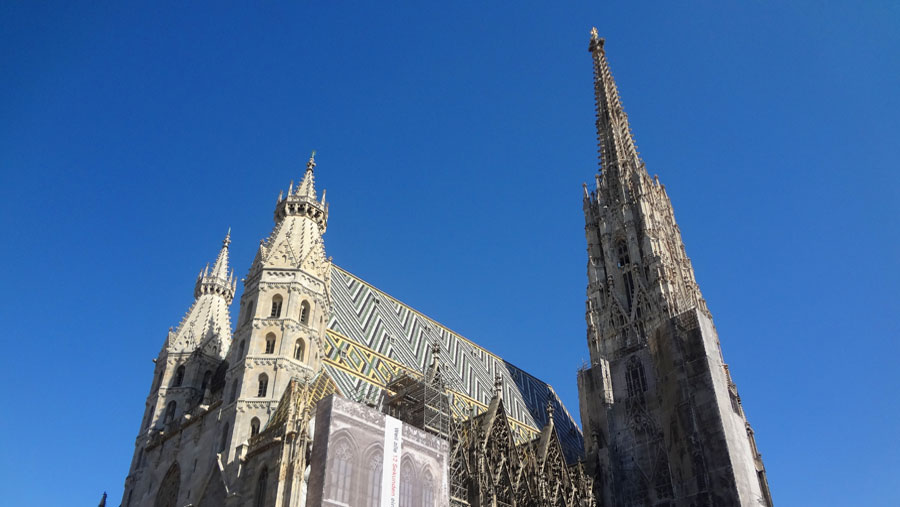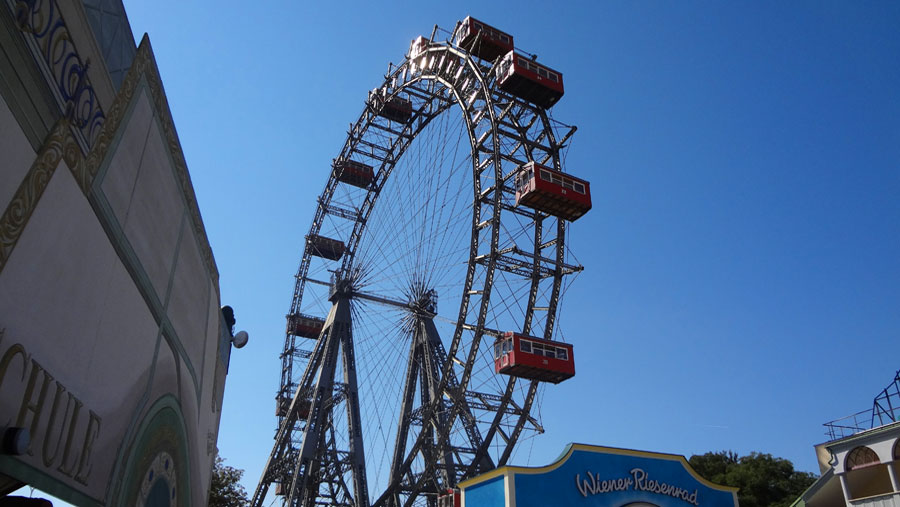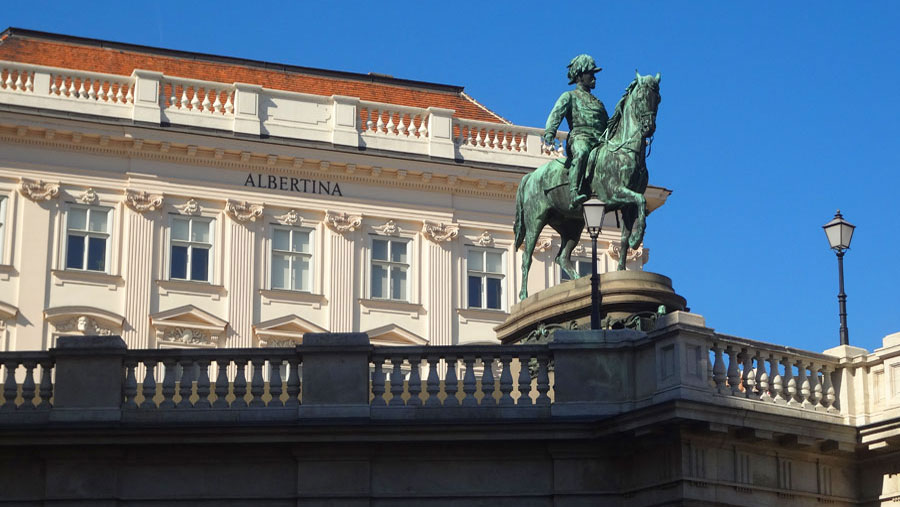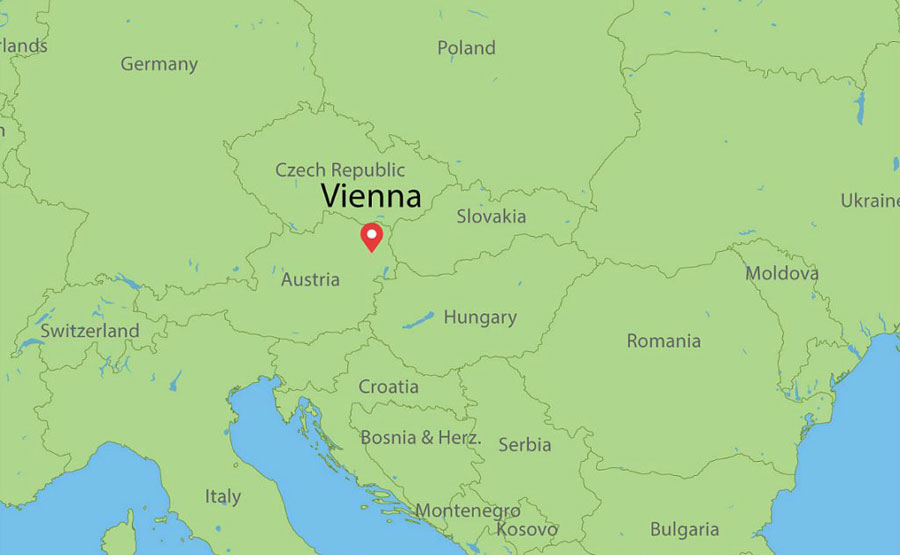 Why should I visit Vienna?


Vienna is not only the capital city of Austria, it is the cultural capital and one of the most visited cities in Europe. And for good reason! There is just so much to see and do in Vienna! From Palaces and Museums to Art and of course classical Music, there is something for every "culture vulture".
Come for the culture, stay for the cuisine! Bring your appetite for Wiener Schnitzel and Sacher Torte! Some of Austria's best food can be found in Vienna, a long with beer, of course! Beer halls, bars and beer gardens abound. Contact Sloveniaforyou for advice today!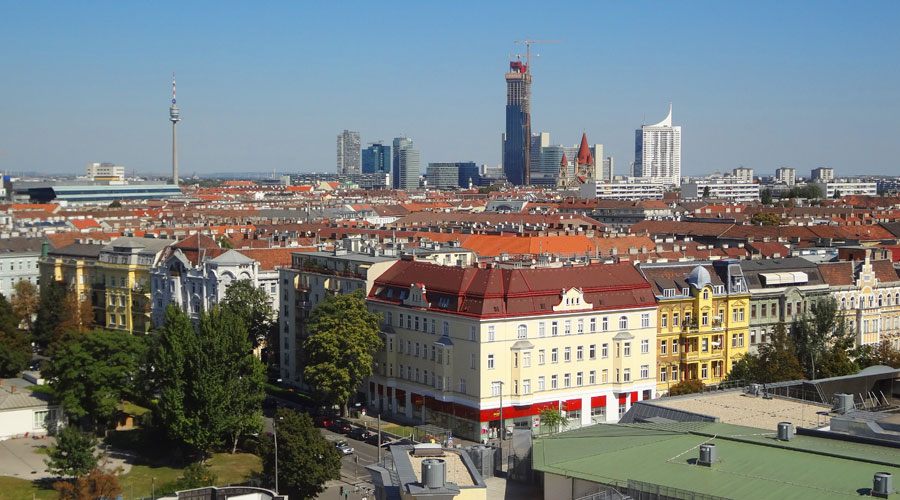 Top things to do / Sights / Attractions in Vienna


SCHONBRUNN PALACE
Situated in the outer south-west of the city, the Schonbrunn Palace has to be one of Europe's finest jewels. It is the most visited site in Vienna is also one of the most grandest palaces anywhere in the world.
This baroque masterpiece is a sight to behold. The size will blow you away as you tour some of the rooms open to the public. The inside is impressive, and the history of its tenants even more so. Relive the days of the Hapsburg rulers.
But wait, there's more! This sprawling complex has it own zoo, maze and the most amazing gardens. You can virtually spend the whole day here and many do!
---
STEPHANSDOM (ST STEPHENS CATHEDRAL)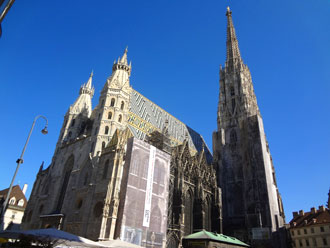 Arriving in the centre at Stephansplatz you are confronted with the massive sight that is Stephansdom or St Stephen's Cathedral.
This colossal Romanesque/Gothic centrepiece is jaw dropping from the outside and especially from the inside. The ceiling height, the detail, the sheer size!
Take a trip up to the top of the north or south towers for spectacular views of the city. The catacombs underneath also await those who ae looking for something a little more macabre!
---
PRATER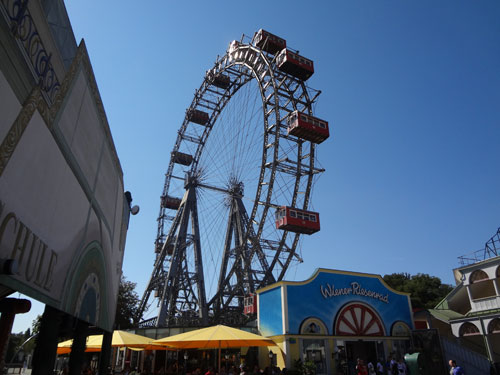 From March to October (although the famous Wheel is open year round), the Prater amusement park opens its doors to the young and young at heart. If the kids are tired of the museums and gardens, this will be a fantastic treat for them (and for Mum and Dad too!).
There are about 250 amusement rides and attractions at the Prater ranging from the latest space age rides to old favourites like the old Viennese grotto train.
The whole family will have a great time and of course you must take a ride on the famous Giant Ferris Wheel to get a breathtaking view of surrounding parklands and Vienna. Madame Tassauds also makes for an interesting Diversion! What a great day.
---
BELVEDERE PALACE AND GARDENS
This is yet another beautiful palace in the heart of Vienna. Tour the baroque palace which also contains the Austrian Gallery and restaurants for refreshments. It is complimented by stunning gardens that contain plant species from all over the world plus numerous statues and fountains! The Belvedere comprising of the Palace Gardens, Alpine Garden and Botanic Gardens is an oasis of plants from around the world.
Also surrounding most of the stunning Baroque Palaces and buildings around Vienna, there are usually matching gardens beyond your wildest imaginations in both size and beauty. The StadtPark, Burggarten, Rathauspark and the Volksgarten are beautiful green spaces to be enjoyed within the centre.
---
MUSEUMS
Wow, there are too many to mention and all of them are fantastic no matter what your tastes. The Art History Museum (Kunsthistorisches), Kunsthaus, Natural History Museum, Belvedere Museum, Modern Art, Leopold and the Albertina to name just a few.
One that you may want to add to the list is the The Third Man Museum which takes you on a journey regarding the film from 1948 and highlights everything else that was going on around that time in Vienna. Quite brilliant.
---
THE OPERA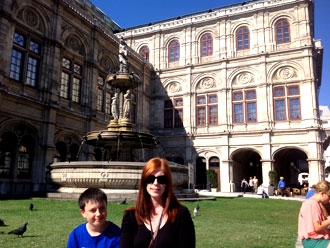 As well as art, Vienna could be regarded as the opera centre of the world. Take a guided tour or book yourself a ticket during the Opera Season which is September to June.
The Staatsoper (state opera house) is the most popular venue for tourists, and ticket sales typically start as soon as the season previews are out. But locals often snap up the cheap tickets for redistribution to their private operatic circle of friends. However, even if a Staatsoper performance seems sold out, you can try the ticket offices on the day in case of returns.
---
MARKETS
If you don't mind the crowds, Naschmarkt is Viennas biggest open air market and is a great place to spend a few hours browsing stall after stall of all types of food. Plenty of places to grab a snack as well. The city's wonderful markets offer a typically Viennese shopping experience. This is where Vienna lives up to its legendary reputation as a melting pot of nations: Visit the markets at Karmelitermarkt, Brunnenmarkt and Rochusmarkt.
From the middle of November until Christmas, don't forget to visit at Christmas for the famous and traditional Christmas markets around the city and out at Schonbrunn. Vienna's prettiest squares transform into magical Christmas markets. The aroma of Christmas baking and hot punch sets the mood in the run-up to Christmas.
---
DRINKING AND DINING IN VIENNA
If all that sightseeing has made you hungry, then Vienna won't disappoint. Famous for the Weiner Schnitzel, it is also home to copious amounts of sauerkraut and sausage plus influences from right around the globe.
Sweet tooths and caffeine lovers will be in heaven as coffee and cake are national rituals here. Vienna has some of the best coffeehouses around, famous for their elegance, style and of course coffee and cake. The most famous cakes are the Strudel and the Sacher Torte (whose recipe remanins a secret!). Enjoy!
---
THE DANUBE AND PARKLAND
As mentioned earlier, Vienna has some of the most magnificent gardens and parklands you can imagine. It is easy to find a quiet spot away from the madness in one of any parks surrouding the inner stadt and also further away.
The banks of the Danube are often missed by tourists but it is great to spend a day riding along the banks, visiting a riverside café or restaurant and sunbathing on the "Vienna Beach" if the weather is warm enough. You can also hire a boat. The kiddies will love the Gänsehäufel area which has stretches of beach, cafes, playgrounds and pools to enjoy.
---
CENTRAL CEMETERY (ZENTRALFRIEDHOF)
Some people love to spend hours exploring cemeteries. If that's you, then Vienna has Europe's 2nd biggest one and of course it has to include some of history's most famous names like Beethoven, Brahms and Strauss. It also has sections arranged by religion. Bring a hat and water on hot days as this place is huge!
---

Tours in Vienna / Day Tours from Vienna


Vienna is a joy to explore on your own but taking a tour will embellish your trip by exploring the city through local eyes and experiencing locations that only locals know about. This insight can and will add a new dimension to your enjoyment of Vienna. Pick a tour or activity with our partners below and join in, you won't regret it and will have an amazing time!
---
TOURS & ACTIVITIES IN Vienna
---
VIENNA FOOD, COFFEE and MARKET TOUR
Get a thorough introduction to Vienna's dynamic food and drink scene with a local showing you the best places to stop for all manner of sweet versus savoury. Walk through the trendiest neighborhoods and discover the legendary markets of this extraordinary city. Find out where to sip the best coffee in a city filled to the brim with historic coffeehouses and hear about the legendary debate over who invented the most famous dessert in Vienna.
Browse one of Europe's best markets and try tasty morsels from a cultural melting pot of food vendors and restaurants. Learn the locals' secret to good living and why Vienna is ranked one of the most livable cities in the world. Cement your coffee aficionado credentials on a coffee tasting in a famous Viennese coffeehouse. Discover where to find delicious and authentic Viennese pastries, prepared by elderly local women. What a tour!
Duration: 4 hours. Starts 0900. Also available as a private tour.
Includes: English speaking guide, coffee tasting, food samples.
FOR PRICES, TIMES AND TO BOOK CLICK
HERE
---

Best Accommodation in Vienna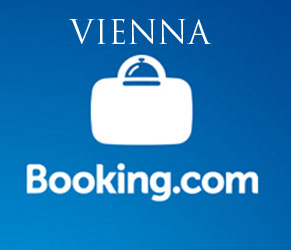 Accommodation can be quite subjective as is the case with restaurants and bars.
One stay can be different to the next depending on when you stay, what room you have and the staff on duty etc.
In our case, we have personally stayed at the accommodation listed and have a good idea of which hotels provide a consistent level of quality service and amenities. Peruse the options listed below and pick one that suits your needs, all bookings help keep the website going!
---
Sloveniaforyou.com have hand picked the best hotels in Vienna
to make it easy for you to book!
APARTMENTS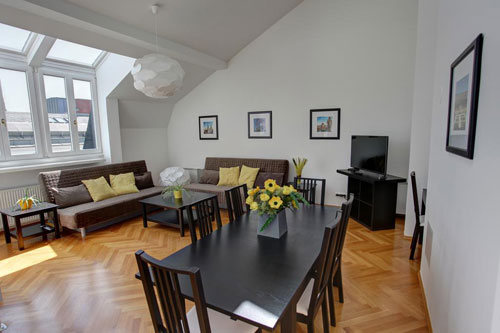 GASSER APARTMENTS

SUITED FOR COUPLES, ALL:
* Near grocery, metro
* Large apartments
* Helpful Owners
* Modern appliances
* Free wifi and parking

Stylish, large and clean apartments are close to the centre in a quiet location. Nice!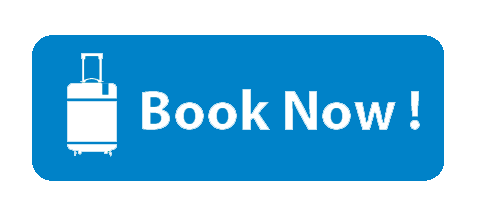 B & B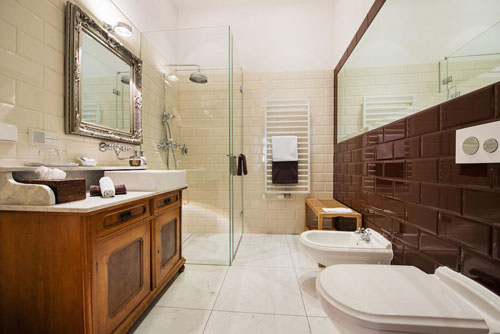 ROSA LINDE

SUITED FOR COUPLES, ALL:
* Near Shopping Street
* Free wifi
* Clean large rooms
* Amazing staff
* Nice owners

Excellent location and well priced for Vienna. Clean and modern rooms in a super quiet area!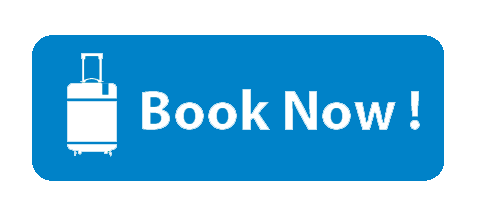 Top Events in Vienna



There is always something happening in Vienna all year round. Here is a calendar of the major events.
You may want to plan your holiday to coicide with these events!

Like Salzburg, Vienna is all about music, music, music!
There are plenty of concerts and balls plus a multitude of non-musical things to do!

JANUARY/FEBRUARY - Wiener Eistraum

The Wiender Eistraum, or the Vienna Ice Dream, is a skating rink right in front the Vienna City Hall. Open from morning through into the evening you can borrow skates so you don't have to worry about bringing your own!

FEBRUARY - Balls

Vienna in February if famous for it's Balls! If you're into waltzing, this is the month for you! The Vienna Opera Ball is the most glitzy with socialites and celebrities from all over the world in attendance!

APRIL - Easter Markets

Vienna is home to some great Easter Markets. From decorated Easter Eggs to fabulous Austrian delicacies, visit the markets at Schonnbrun Palace, and Frejung in the city centre. Admissions are free!

MAY - Wienissimo Food Festival

Who wants to sit at a 60 metre long table and be served some of Vienna's delicious culinary delights? We know that you will once we tell you that the best of Vienna's pubs, cafes and bakeries will be there! Bring your appetite!

JULY - The Vienna Jazz Festival

For two weeks every summer, the Vienna Jazz festival brings international artists to various locations across the city. Previous stars have included the likes of Natalie Cole, George Benson and Brian Ferry.

SEPTEMBER/OCTOBER - Wiener Wiesnfest

The Wiener Wiesnfest is Vienna's answer to Oktoberfest! If you feel like a beer or six, this is the festival for you! There will be food, folk music and dance, lederhosen and more beer! With three party tents to choose from, your chances of a good time are a pretty safe bet!

DECEMBER - Christmas Markets

How magical Vienna is at Christmas time! And what would Christmas be without Christmas Markets? Well, Vienna has a plethora of Christmas Markets to choose from! Locations include in front of City Hall, at Schonnbrun Palace and the Alt Wiener Weihnachtmarkt at Freyung. Be prepared to have your senses assaulted by all things Christmas from roasted chestnuts to mulled wine.



Sample Itinerary Ideas and tips for Vienna



Vienna is a large city spread over two sides of the Danube. Most of the action is centred around the centre or Inner Stadt. In two days you could also use one day each to explore both sides of the city.
If using Vienna as a base then of course you could base yourself here for 3-7 days and explore the city further and take day trips as noted above. Here are some suggested itineraries and ideas:

Vienna in one day -
Get your bearings by exploring the inner stadt.
Of course start at Stephansplatz and Stephensdom where you can climb the north and south towers for stunning views.
Head west and explore the Rathaus and Burg Theatre before heading south-east and taking in the
Weiner Minoritenkirche, Michaelskirche and the beautiful Hofburg Palace.
Nearby is the Imperial Trasury and the National Library.
Past the Schmetterlinghaus you reach the Albertina and then the State Opera House.
Relax in the beautiful adjoining gardens of Burggarten, Heldenplatz and Volksgarten.
Beyond the gardens are a multitude of museums including the Natural History, Kunsthistorisches,
Leopold and the Childrens Museum.
With all this exploring find somewhere nice for lunch like Figlmuller and afternoon sacher torte!
Bierhof is often a good choice for dinner!

Vienna in two days -
Day one
As above.
Day two
Head to Schonbrunn Palace and discover this amazing palace and gardens.
In the evening head to the Prater for some theme park fun!
Have drinks besides the Danube.

Vienna in 3-7 days -
Visit any one of the museums and galleries that interest you.
Visit Belvedere Castle.
Attend an opera or concert on one night. Tour the Opera House.
Visit one of Vienna's famous markets like Naschmarkt.
Take a boat ride to visit Bratislava.
Cycle along the Danube
Drink more coffee at Vienna's famous coffee houses
Visit Zentralfriedhof cemetery.




Did you know? Fun facts for Vienna



1. Vienna consistently rates as one of the most livable cities on the planet.

2. Vienna's Central Cemetery or Zentralfriedhof has over 2.5 million graves including those of Beethoven, Brahms, Gluck, Schubert, Schoenberg and Strauss

3. Sausages that are "Frankfurters" in Vienna are called "Wieners" in Frankfurt! Perhaps because a native Frankfurt butcher moved to Vienna and "invented" this kind of sausage, hence the confusion.



How to get to and from Vienna


From Vienna to Ljubljana
DISTANCE: 400km, TIME TAKEN TO CENTRE: 4.5 hours
TRANSFER: To reach Ljubljana centre from Vienna or Vienna Airport use our
GoOpti
link for the best rates.
TRANSFER: To reach Ljubljana centre from Vienna or Vienna Airport,
contact us by email for a priavte transfer quote here
CAR HIRE: If you wish to hire a one-way car rental from Vienna then
view our one way page and email for a quote!
---
From Vienna to Split
DISTANCE: 800km, TIME TAKEN TO CENTRE: 8.5 hours
TRANSFER: To reach Split centre from Vienna,
contact us by email for a quote here
CAR HIRE: If you wish to hire a one-way car rental from Vienna then
view our one way page and email for a quote!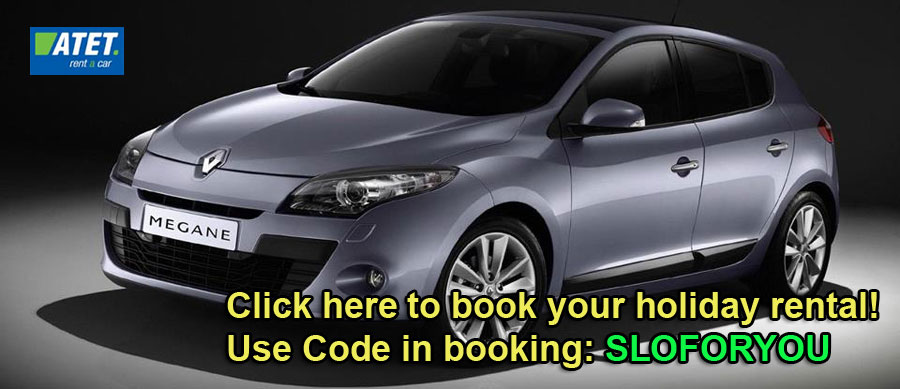 Vienna Weather
Vienna
Month
J
F
M
A
M
J
J
A
S
O
N
D
Max Temp. (C)
2
4
9
14
20
23
24
24
19
14
7
2
Max Temp (F)
36
39
48
57
68
73
75
75
66
57
45
36
Min Temp. (C)
-4
-2
0
4
9
13
14
14
10
6
2
-3
Min Temp. (F)
25
28
32
39
48
55
57
57
50
43
36
27

Choose another stunning location!


Sloveniaforyou.com would like to emphasise that we are not a Travel Agency and are only representatives for our partners in Slovenia and their products as highlighted above. Client details for potential tour bookings are transferred to the actual tour company for assessing and processing under their terms and conditions. As such, Sloveniaforyou.com assumes no liability for any outcomes pertaining to any bookings made with these companies.