Where to go?
So we've heard Slovenia has some great wine country and wine!
Which wine region in Slovenia do we visit?
The good news is all of Slovenia's wine regions are
set in stunning locations
and
each location is unique
so no matter what choice you make you will have a great experience! So good in fact that you'll want to return and try them all!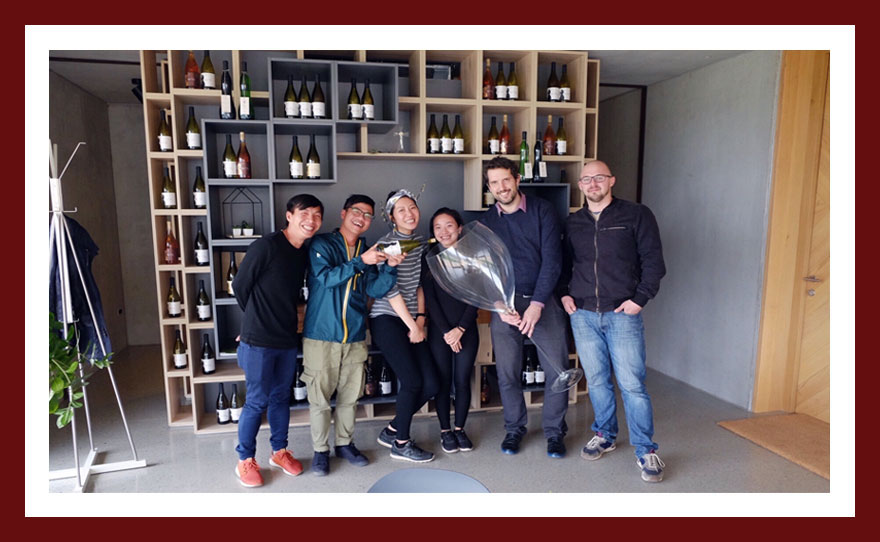 So that is the first dilemma for someone planning a wine holiday in Slovenia. Stay in one region and really immerse yourself there or perhaps try a few regions? Of course it will also depend on your length of stay. If you have more than a week then you are definitely able to spread your time over several locations.
Here is a brief description of each region to whet the appetite. Then browse each region by clicking on our links below and see what takes your fancy. Our pages will highlight the types of wines produced in that region paired with our recommended accommodation choices and tours. Na zdravje!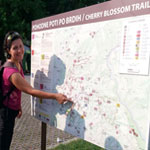 Goriška Brda
- Slovenia's answer to Tuscany is a no brainer. Visitors are treated with amazing views of the cutest hilltop villages surrounded by sprawling vines and fruit trees. Tucked away behind mountains and the mighty Soca River, this little secret can be all yours for a few days!
Vacation Tips - Situated on the border of Italy/Slovenia, a car is essential to reach Brda and also for day trips in the area. Once there, there are many smaller hotels, guest houses and wineries with accommodation. When staying in Dobrovo/Šmartno/Medana, the area is fantastic for winery visits and walks and bike rides between vineyards. Enjoy!
---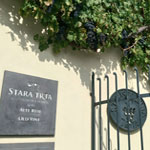 Maribor
- The city of Maribor contains the famous old vine so this is a great place to start your wine adventure in the Maribor region. The area north of Maribor right up to the Austrian border contains some beautiful rolling wine country and is home to the famous "wine heart road" in Špičnik. An excellent choice for a relaxing break!
Vacation Tips - Situated in NE Slovenia near the Austrian border, a car is essential to reach the area and for day trips. Many families run guest houses and produce their own wines to give you a real local experience!
---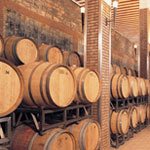 Istra
- The lure of the sea can also mean some quality time discovering the local Refošk, olive oil and beautiful inland hamlets. The hinterland away from the beach crowds feels like another world. Whether you stay on the coast itself, or in a charming B&B inland, this is a great spot to relax and unwind!
Vacation tips - A car is essential to tour the area and also for day trips in the area. Once there, there are many guest houses inland or you can stay on the coast. VinaKoper makes a great starting point before exploring the rest of Istra which isn't large but has many isolated villages and winding roads with stunning views!
---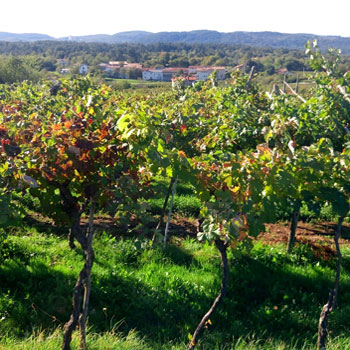 Karst
- The limestone content in the soil makes wines from this region something special and the mighty "Teran" is definitely that! Famous for their "hrami" or wine cellars cut into the local stone, The Karst is a great central location for wine tourism and attractions in all directions!
Vacation tips - A car is essential to tour the area and also for day trips in the area. There are many quality tourist farms in the area that make their own wine and also the famous "Pršut" or prosciutto. This alone is a great reason to visit! With so much to do in the area (coast, caves, cities, Lipica etc) the Karst is a great choice!
---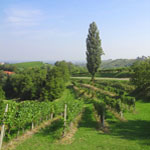 Jeruzalem
- The crusading Knights knew a good thing when they saw one, hence the name and hence another amazing place to stay and explore. The vine terraces here are spectacular and far away from big cities this is an ideal place to unwind and relax.
Vacation tips - A car is essential to tour the area and also for day trips in the area. There is an abundance of tourist farms in the area where you can forget your worries and become a local for a few days. You will not be disappointed.
---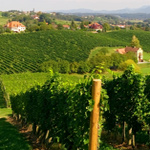 Slovenske Konjice
- Not really a "region" per se, we love it because of the beautiful vineyards arranged in perfect lines around a golf course and scattered houses. The Zlati Grič is a great place to eat and stay, the winery tour is excellent and there is plenty to keep you busy like invigorating walks atop Rogla.
Vacation tips - A car is essential to tour the area and also for day trips in the area heading up to Rogla. There are many guest houses in the area and also a nice spa at Terme Zrece. We hate to repeat ourselves, but yet another great place to visit!
---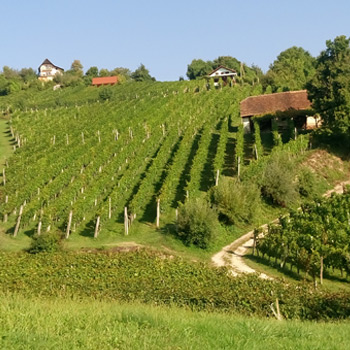 Bizeljsko/Dolenjska
- They also take their wine seriously here and for the first timer this area is a complete surprise and delight. Hidden inland valleys hide row upon row of thriving vines that make varieties like the famous blended "Cviček". There are lots of spas and tourist attractions in the area making this region another top choice.
Vacation tips - A car is essential to tour the area and also for day trips. Guest houses abound and you could stay at one of the spas in the area. A great choice if you have kids!
---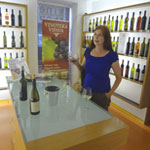 Vipava Valley Wine region
- The valley is fast becoming a popular choice for day trips from Ljubljana but staying in the region is a better idea! There is no shortage of wine tourism to keep you busy and you will be amazed at the passion and pride of local vintners.
Vacation tips - A car is essential to tour the area and also for day trips in the area. Italy is not far away and also the caves and Soca Valley. Enjoy the wine, enjoy Vipava!
Of course contact us here at
Sloveniaforyou.com
if you need help planning your itinerary (eg car rental or transfers etc) and we'll do our best to help you out!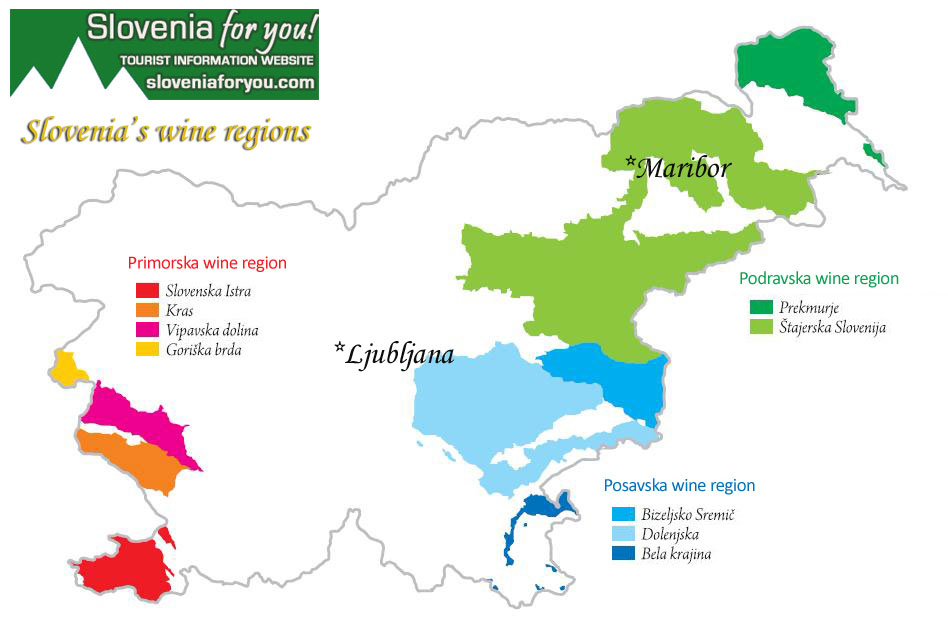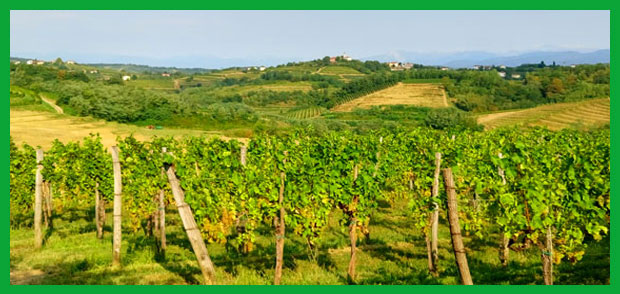 Don't stress,
Slovenia is a year round destination for wine tourism
but the
best seasons to visit are Autumn and Spring
.
During these times of the year you will see most of the big events and festivities taking place, such as wine fairs, festivals, gastronomic presentations and workshops.
Especially in
November
when basically the whole of Slovenia celebrates
St. Martin's day
, the traditional day that
symbolises the must turning to wine
. The must is usually considered impure and sinful, until it is baptised and turned into wine. The baptism is performed by someone who dresses up as a bishop and blesses the wine; this is usually done by the host. Another person is chosen as the godfather of the wine. The foods traditionally eaten on the day are goose and home-made or store bought mlinci.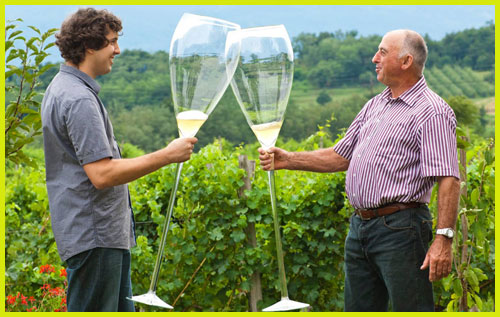 September
is an ideal time to visit as that is when they are
harvesting the grapes
and you too can take part in the process.
A lot of the tourist farms and wineries will allow (sometimes expect!) guests to put their boots on and head for the vineyards to help collect the grapes ready for pressing.
This is a most enjoyable experience and is a highlight of many guests trip. Then to try the final produce later, well, its unbelievable!
The last of the summer sun makes for beautiful evenings for relaxing and enjoying local produce and of course local wines.
Sit back and learn of the Slovenian way of life amongst spectacular wine country. For cityslickers it is definitely a change of pace. What a great way to spend a holiday. Your desk job will feel like a million miles away, at least for a few days!
Spring
is beautiful, because nature awakes and everything is in bloom.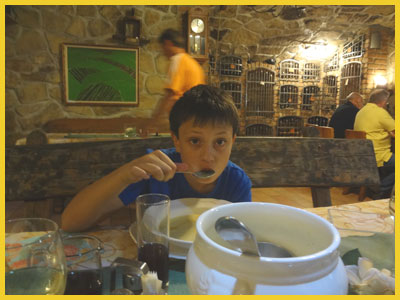 During
summer
it is nice to combine wine tourism with visits to the beautiful coastal towns and a chance for swimming and enjoying the sun. Inland it can be quite hot, so finding a cool, shady spot with a glass of vino is always a good idea!
Also
winter
has its magic, especially in December before the holidays, to celebrate with a glass of wine. Places like
Ljubljana Christmas Market
are vibrant and joyous and the Mulled Wine is sure to be flowing.
Maribor
celebrates with the
Pruning of the Vine
in FEB/MAR. The famous vine is the oldest in the world at over 400 years old! Whenever you decide to visit Slovenia, you will be most welcome!
Here is our little guy enjoying a delicious bowl of soup whilst on a winery stay (the local food is amazing too!)
Sloveniaforyou.com would like to emphasise that we are not a Travel Agency and are only representatives for our partners in Slovenia and their products as highlighted above. Client details for potential tour bookings are transferred to the actual tour company for assessing and processing under their terms and conditions. As such, Sloveniaforyou.com assumes no liability for any outcomes pertaining to any bookings made with these companies.